Explain it like I'm five
We're making insurance so simple, now even 5-year-olds can understand it.
What is NCB?
A boy sits down for dinner, and his mother serves him healthy vegetables. The boy finishes every last broccoli, spinach and carrot stick. Since he ate all his veggies, his mother decides to reward him for his good behaviour. After dinner, she surprises him by serving him a slice of delicious chocolate cake.
That chocolate cake, is NCB!
Here's the rest of it.
Everyone wants the lowest possible premium for their motor insurance. In a world of sky-rocketing prices, an NCB (No Claim Bonus) actually offers a way in which your car insurance premium can decrease each year. How? It's simple: by rewarding you for being a great driver!
In other words, an NCB is a discount percentage given to you for not making a car insurance claim in the previous years of your policy.
Here are some important things to remember about your NCB:
1. When is NCB made available?
An NCB ranges from a discount of 20-50% and is something you earn at the end of your policy period by maintaining a record of making no car accident claims. This means that you can't get an NCB when you buy your first comprehensive motor insurance – you can only get it on your policy renewal.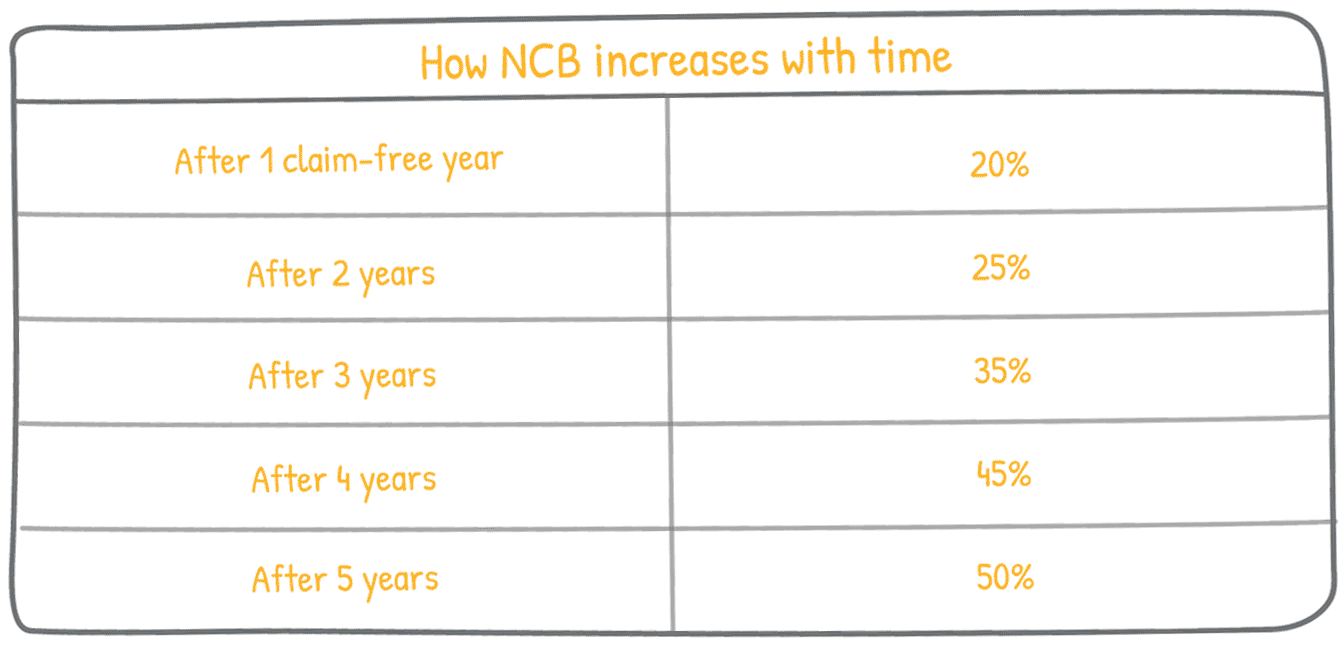 2. Is NCB applicable for the car owner, or the vehicle?
Your NCB increases after every claim-free year on your policy renewal. For example, you can earn a 20% NCB after the first claim-free year of your policy. This percentage will rise with every claim-free year, reaching 50% after 5 years – and resetting to zero when you make a claim. After reaching 50% in the 5th year, your NCB stops rising and remains the same. This is called the NCB Sunset Clause.
An NCB is meant for the policyholder regardless of the car. Even if you switch your car, your NCB travels with you. If you decide to buy a new car, you will be issued a new policy, but can avail of the NCB you accrued on the old car or policy.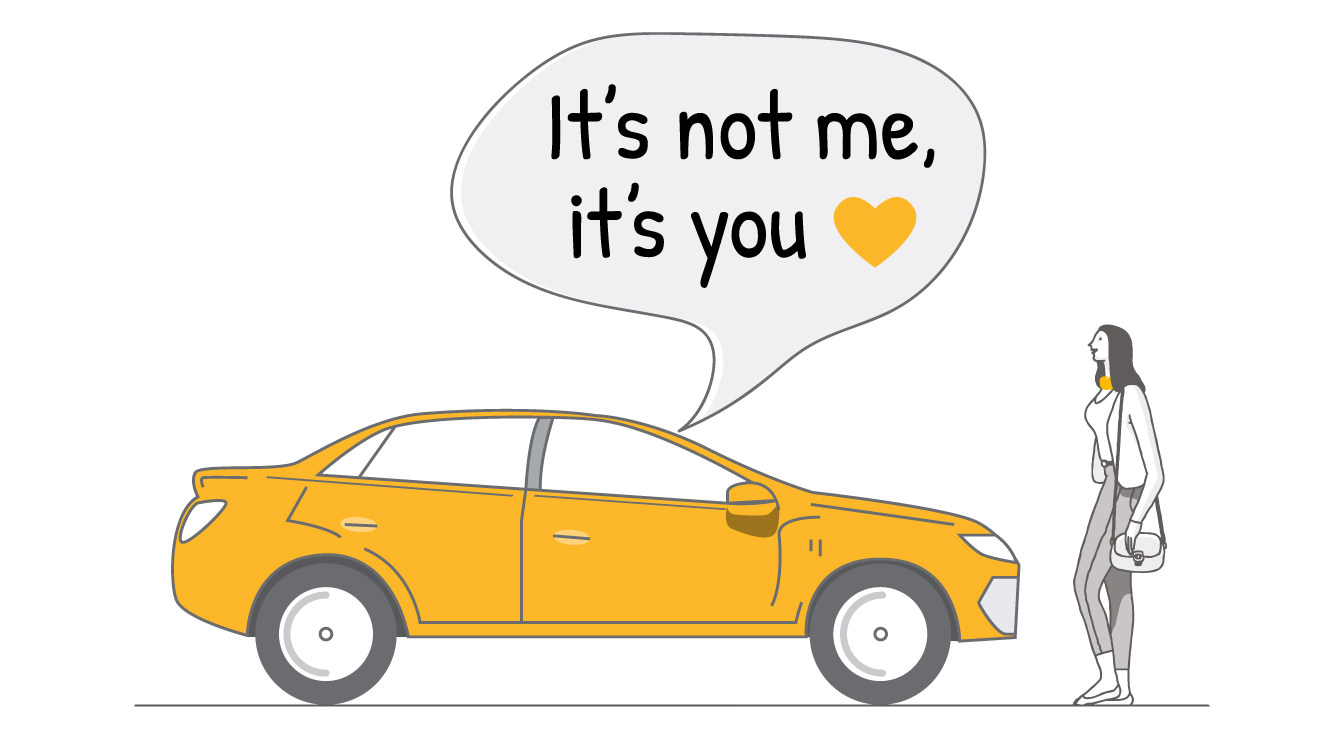 3. Can you have NCB for more than 1 car?
Your NCB only applies to one car. So, if you treat yourself to a brand-new second car on your birthday, you'll have to get it insured separately – and build up its own NCB by not making a claim for it.  
4. Can you transfer NCB from one insurer to another?
If you're changing insurance companies, you can transfer your NCB from one insurance provider to another. And if you're transferring to a new insurer at the time of your policy renewal, all you have to show is your last year's policy document or renewal notice that mentions your NCB.
You can cut to the chase by buying car insurance online, where your NCB may be transferred based on just your declaration – and you don't have to scramble for long-lost certificates.
5. What happens to NCB when you sell your car?
NCB is for you – the insurer – and not your car. If you sell your car, the insurance policy for the car can be transferred to the new owner of the car, but not your NCB. But when you buy yourself a new car, your NCB will be waiting for you – intact, and ready to keep reducing your premiums!
6. Does it make sense to preserve your NCB?
An NCB is a great way to cut down on premium costs – so keep that in mind and avoid running to the garage for small damages to your vehicle! Even a minor car insurance claim is enough to reset your NCB to zero – so why waste it on something small?  If th damage is higher than the amount that you will saving on your premium through your NCB,  then claiming is the best way forward. If not, then it is wise to save preserve your NCB and earn discounts on your premium every year. 
7. Does NCB apply to third party insurance?
The NCB doesn't cover the part of your premium that's for third-party liabilities, which accounts for around 15-20% of your premium. Which means that you can't avail of NCB if you have only third-party insurance – you will need to have comprehensive or Own Damage Cover to be eligible for NCB. A third party claim, however, doesn't affect your NCB, which can be reassuring.
Maintain your NCB by making claims wisely, and you can sit back and relax as your premium reduces with each passing year. The only other thing you need to remember, is to drive safely. We all know that accidents are unpredictable.
But if you do your best, and keep your eyes on the road, your NCB will take care of the rest!