How Edgistify Supplied Well-Being to Their Workforce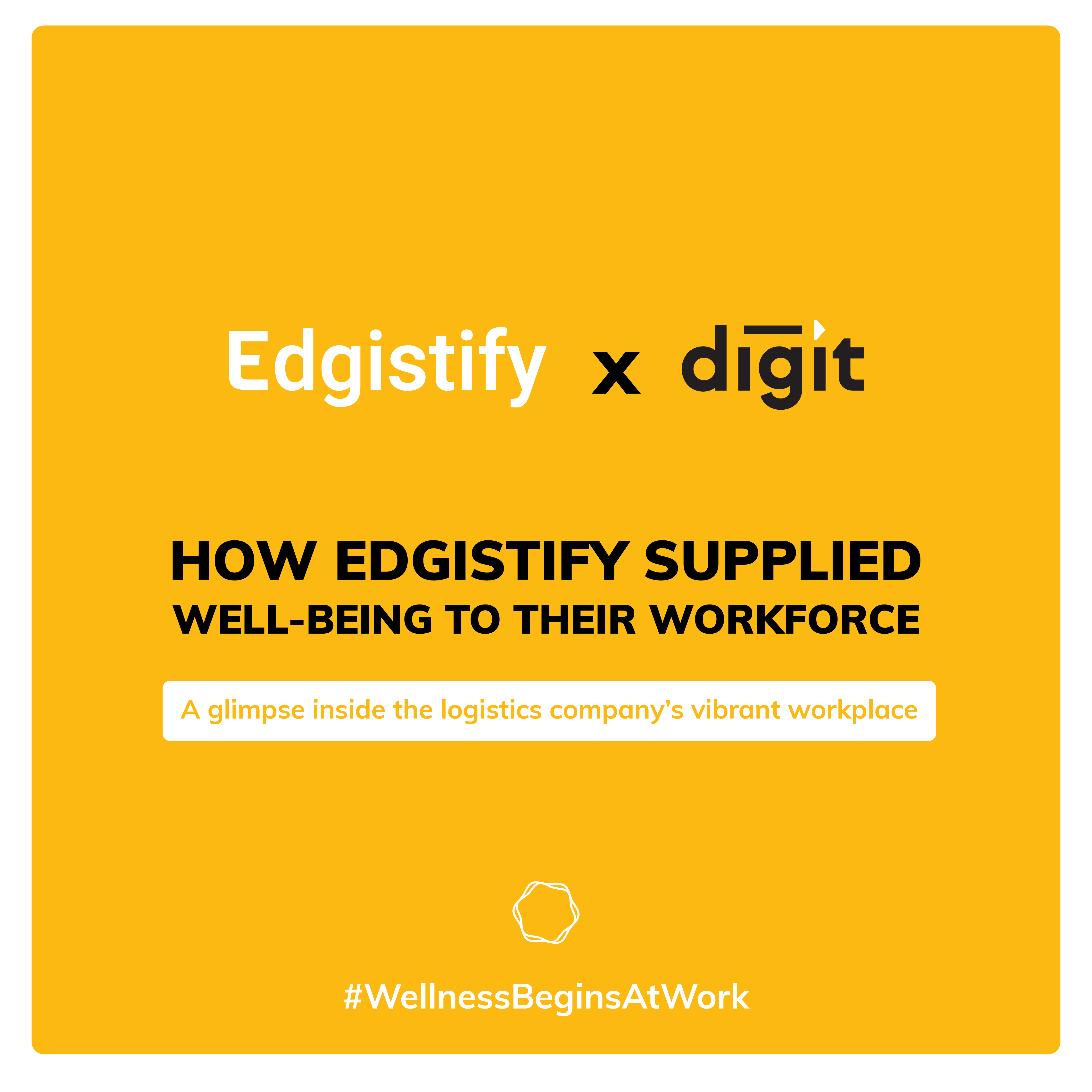 Edgistify made the amazing decision to offer its employees a great health insurance policy! But what prompted that decision?
So, one day (before the COVID-19 pandemic, one of their team members got injured playing soccer! "That helped us realize that things can go wrong anytime, things are uncertain, and that's why, since people aren't [getting a health insurance] themselves, let's go for it and insure our employees for their overall wellbeing," said __[add the name of the contact at the company]__
And so began their journey to protect their employees both health-wise and financially!
But why is a Employee Health Insurance so important?
These days, it's important for every business to maintain a positive relationship with their employees and create a bustling, productive, and workplace. One of the best ways to do this is to have an amazing employee health program that will protect everyone at the company. And, especially since less than 40% of Indians are covered with health insurance, this can come as a welcome addition! 😊 
Edgistify is a leading provider of end-to-end warehousing and fulfillment services in India. Founded in 2017, it has built a team of over __[number of employees]__ employees. And they have taken the wonderful step of picking the right employee health program to help make a healthy work culture. 
As __[add the name of the contact at the company]__ says, "Not many people have claimed under the GMC policy, yet it really gives us a sense of satisfaction and security."
Let's take a look at how they're creating a more employee-centric culture to protect their people.  
Healthy bodies lead to healthy minds
We all know that both physical health and mental wellbeing are very important to maintaining a well-balanced lifestyle. And to help make sure that their employees are able to keep this balance, Edgistify has yoga and meditation sessions that help people to take a break. 
Of course, we all know that yoga is great at relaxing the mind and improving overall physical health. But did you know that it's also an awesome way to disconnect from work and our digital platforms and reduce all the daily stress and anxiety. 
Everyone always needs a little fun
However, the company also understands that the best kind of team bonding comes in a more casual form. So, they also have opportunities for everyone to play sports on a daily basis, where employees can simply join in and have fun. It also helps the team to stay fit and healthy, while enjoying fun activities and engaging with each other. 
Talks and sessions that are super interesting
Often, office-life can become very task-centric. But, not all conversations need to be about work! So, Edgistify has built a space for non-work meetings and other fun sessions or talks not related to a work setting. These can help employees bond and connect, and provides them with a space to talk, play games and enjoy, all of which is great for boosting morale and mental health. 
Like the sports activities, these are a great team-building initiative to boost connectivity, and even improve team productivity! 😊 
Other initiatives
As a company, they have also undertaken other initiatives to ensure the well-being of their employees. During the pandemic, many employees ended up working remotely. While it keeps employees safe and sound, it can lead to a feeling of isolation, loss of team spirit, plus even increased stress levels. So, the company sponsored a massage or spa experience during this work-from-home period. 
Much like meditation, massages and spas are perfect for helping employees reduce their stress and anxiety, which goes a long way to boost wellness. 
What has their experience been with Digit?
And, with all these amazing initiatives for employee wellbeing, of course, one of the most important things is Edgistify's relationship with their insurer! "We're happy with the relationship with Digit – very prompt in responses and the entire process was pretty simple," says __[add the name of the contact at the company]__
And what do we have to say? Well, kudos to Edgistify for doing a great job of building a space for their employees to ensure their continued good health and their mental and physical wellbeing! 😀