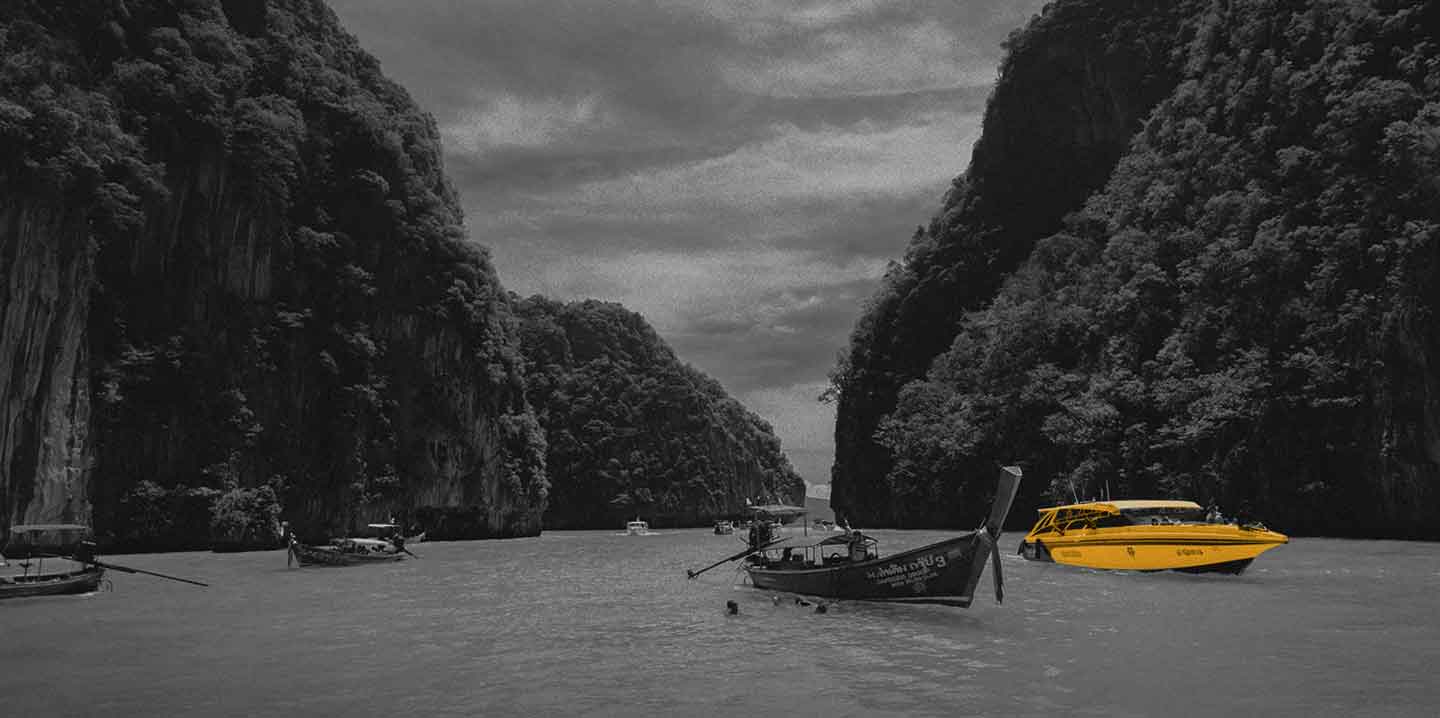 Travel Insurance for Thailand
As mandated by Spanish Authorities your travel insurance needs to extend 15 days after your trip ends.
We will extend your coverage period accordingly.
Why do you need a travel insurance for Thailand from India?
Thanks to its beautiful beaches, scuba diving adventures, exciting nightlife and of course, cheap travels- Thailand has become a popular destination amongst friends, couples and solo backpackers. A travel insurance for the same covers you against any misadventures you may experience during your travel there!
Considering Thailand is famous for its white sand beaches and water sports, a travel insurance also makes sure it protects and covers for you in the case of all adventure sports you may want to delve into.
Although fairly cheap and safe, travel scams and petty crimes are extremely common in Thailand. In case of an unfortunate situation, a travel insurance protects you against all losses you may face otherwise. Additionally, it also covers for you during other unforeseen circumstances, such as- flight delays, baggage loss, theft, passport loss, medical emergencies, trip abandonments, etc.
Benefits of Travel Insurance for Thailand
Buying International Travel Insurance for Thailand with Digit has some benefits that travelers have been craving for!
Trusted by 15 lakh+ Indians
Approved by Schengen Authority
179 countries covered
Worldwide support by Allianz
Thailand Travel Insurance Plans that fit your needs
Basic Plan
Offers coverages for the most common mishaps that can be encountered on an international trip.
Comfort Plan
This plan not only covers you for the most common mishaps on your trip but also keeps you protected from each hiccup, so your trip goes just how it should!
What our plans cover
We offer benefits customised to your needs, that help in keeping your trip just the way you want it to be!
Emergency Accidental Treatment & Evacuation
Accidents occur at the most unexpected times. Unfortunately, we can't save you there, but we can surely help you get the best treatment. We cover you for immediate medical treatment that results in hospitalization.
Emergency Medical Treatment & Evacuation
God forbid if you fall ill during your trip in an unknown country, don't panic! We will take care of your treatment costs. We will cover you for expenses like hospital room rent, operation theatre charges, etc.
We hope this cover is never required. But for any accident during the trip, resulting in death or a disability, this benefit is there for support.
Daily Cash Allowance (Per day/Max 5 days)
When on a trip, you manage your cash efficiently. And we do not want you to shell out anything extra for emergencies. So, when you are hospitalized, you get a fixed daily cash allowance per day, to manage your daily expenses.
Accidental Death & Disability
While this cover has everything like the emergency accidental treatment cover, it has one extra layer of protection. It also covers death & disability while boarding, de-boarding or are inside the flight (Touchwood!).
Emergency Dental Treatment
If you encounter acute pain or meet with an accidental injury to your teeth on the trip, resulting in emergency dental treatment provided by a medical practitioner, we will cover you for the expenses incurred due to the treatment.
If unfortunately, your trip gets cancelled, we cover the pre-booked, non-refundable expenses of your trip.
If your flight gets delayed by more than a certain time limit, you get the benefit amount, no questions asked!
Delay of Checked-in Baggage
Waiting at the conveyor belt is annoying, we know! So, if your checked-in baggage is delayed for more than 6 hours, you get the benefit amount, no questions asked!
Total loss of Checked-in Baggage
The last thing that can happen on a trip is your baggage getting lost. But if something like this happens, you get the benefit amount for the entire baggage getting permanently lost. If two out three bags are lost, you get a proportional benefit, i.e. 2/3rd of the benefit amount.
Missed the flight? Don't worry! We will pay for extra accommodation and travel needed to reach the next destination shown on your ticket/itinerary if, you miss a pre-booked onward flight because of a delay in the flight.
The worst thing to happen in an unknown land is to lose your passport or visa. If something like this happens, we reimburse the expenses, if it is lost, stolen or damaged while you are outside of your country.
If on a bad day, all your money is stolen, and you need emergency cash, this cover will come to your rescue.
We don't want our vacations to end. But we don't want to stay in a hospital too! If due to an emergency during your trip, you need to lengthen your stay, we will reimburse the cost of hotel extensions and return flight rescheduling. The emergency could be a natural calamity in your travel area or an emergency hospitalization..
In case of emergency, If you had to return home early from your trip, that would be really sad. We can't fix that but we will cover charges for alternate travel arrangements and non-refundable travel costs like accommodation, planned events and excursion expenses.
Personal Liability & Bail Bond
Due to an unfortunate incident, if there are any legal charges against you while you are travelling, we will pay for it.
With us, get access to VIP claims
After you buy our international travel insurance for Thailand, you live tension free as we have a 3-step, completely digital claims process!
Step 1
Give us a call at 1800-258-5956 or drop a missed call at +91-124-6174721 & we'll call back in 10 mins.
Step 2
Upload the required documents & your bank account details, on the link sent.
Step 3
We'll take care of the rest!
Know More About Travel Insurance for Thailand
Land of Smiles, Spirituality and Tranquility
Best time to visit Thailand
Top 10 things to do in Thailand
Why should I buy a Travel Insurance for Thailand online?
Is travel insurance mandatory for Thailand?
Compare Thailand Travel Insurance Quotes
Thailand Visa for Indians
Your Digit International Travel Insurance for Thailand
Thailand Safety and Precautions for Indians
Indian Embassy in Thailand