It's our birthday month! :) So,  for a moment let's forget Corona (oops, we remembered it again!) Okay, so for a paragraph let us keep 'it' aside.
We sold our first policy back in October 2017! It's been 3 years since then and the new kid on the block (what we were called back then!) is not a kid anymore, because we've already gone double-digit on those millions! Seriously though, we're not 'kidding'!
We're happy to share that we've now crossed 14 million customers, $674 million in premium, closed around 260k claims and have achieved 1.34% in market share, as on 30th September 2020. And for everyone who's been following us right from the start - you'd be happy to know that we've also achieved breakeven as of June 2020! :)
This wouldn't be possible without the trust bestowed by our customers, the hard work of our employees and the support of our partners. So, a big thank you to you all!
Unlike the usual, we can't celebrate this day with our regular cake-cutting and joy-sharing huddles. But we can adapt and still celebrate virtually. Afterall, this year has been anything but 'regular' and the only way to deal with it is that we'll have to 'improvise' :)
Yes, 'Improvisation' is what has got us through in the last 6 months, and has helped us overcome the challenges the pandemic threw at us. 
Much like the IPL that didn't let the cricket fever down but, improvised and adapted to the new social-distancing world; we too tried our best to keep protecting people with improvised processes and new, relevant products.
So, in this Transparency Report, we are 'unmasking' (pun intended as a reminder!) what we've been up to in the last 6 months, the challenges faced, the improvisation done and the things we've overcome through it all.
THE COVID OVER
In our last report, we spoke about how we launched India's First Sachet Coronavirus Cover. Although we discontinued it once it reached the 50-lakh premium limit (Set by the IRDAI, under the Sandbox Guidelines), we realized that a cover for COVID was the need of the hour. We had to launch a product that could protect people at risk, and at scale. The coverage had to be effective, yet affordable and we had to do this super-quick! So, we came up with the following game strategy:
Improvising
We built a Group COVID Insurance Product aimed towards SMEs, start-ups and enterprises to protect their employees and distributors from medical expenses that could arise due to the coronavirus.
Giving people 'real' protection: We curated the product in line with our philosophy of offering products that we would only buy for ourselves and loved ones, i.e. with real benefits. Therefore, this product was customizable, with benefits like a waiting period waiver, coverage of people even with co-morbidities, flexible sum insured selections, no room rent restrictions, and more. The huge volumes and the need for wide customization during the first lockdown was a challenge initially, but things eventually stabilized as we aced the learning curve. :)
Keeping it inclusive: Our product was developed keeping in mind the diverse business landscape in India. While big organizations have group medical insurance policies, smaller ones, especially ones with liabilities for short-period staff, were kept in mind as well. When businesses started post lockdown, people were skeptical about the virus leading to an unfortunate event. Our challenge was to protect organizations while securing both their employees and their families. This led to the introduction of a 'no fault liability' cover. In this, if an employee passes away due to COVID, the family or nominee would receive a lump sum amount as per the sum insured selected.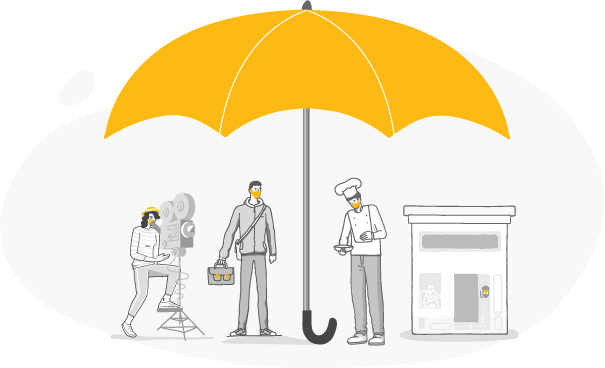 Pricing challenges
The world wasn't prepared for this pandemic. With no earlier references and evolving treatments, pricing was a real challenge. Thus, we improvised and used data from public domains globally; like the John Hopkins Report, Worldometer, research studies published by medical societies, hospital accounts, third-party databases and hospital expenses. This helped us understand the main levers of higher/lower risks and develop our product accordingly.

As a result, we priced our product starting from ₹200 for a ₹25,000 Sum Insured (or 2.7 USD premium for 341 USD Sum Insured) and onboarded  60+ partners with us, insuring about 1.7 million lives from various industries like FMCG, entertainment, BFSI, and manufacturing among others.

Dedicating COVID contact centers to fortify claims and improve health TATs (Turnaround Time): As expected, we received substantial health and COVID related claims in August and September. Infact, COVID claims came in huge numbers in September, almost equal to the total number of claims we had until August! Managing such volumes was a challenge and took a toll on our TAT. However, we put in a rock-solid process to overcome this and offered a smooth experience to our customers. We dedicated an entire contact center just for health and COVID claims, and within two months of launching our product, we settled 229 cashless claims and 505 reimbursement claims!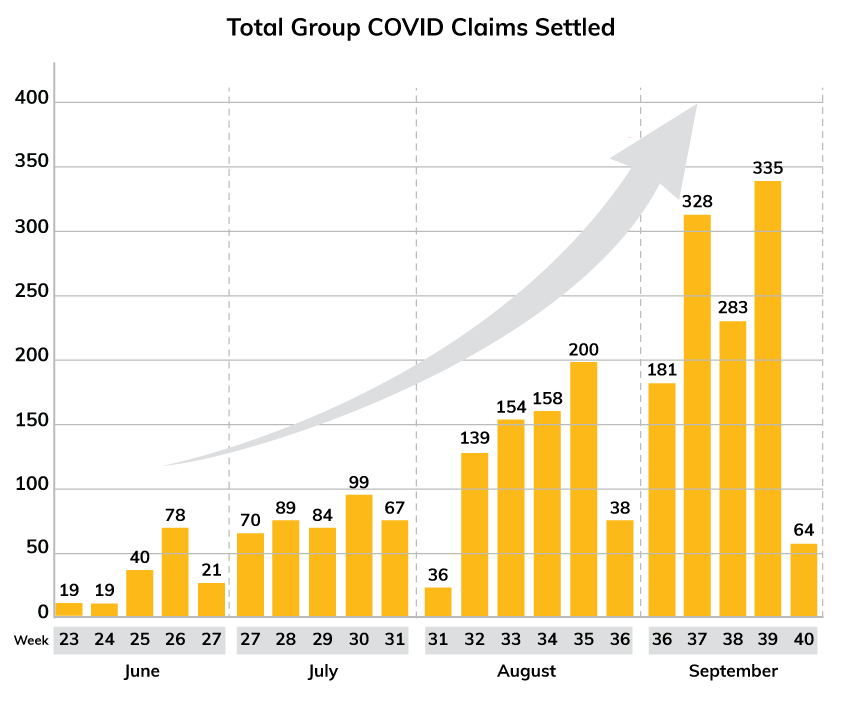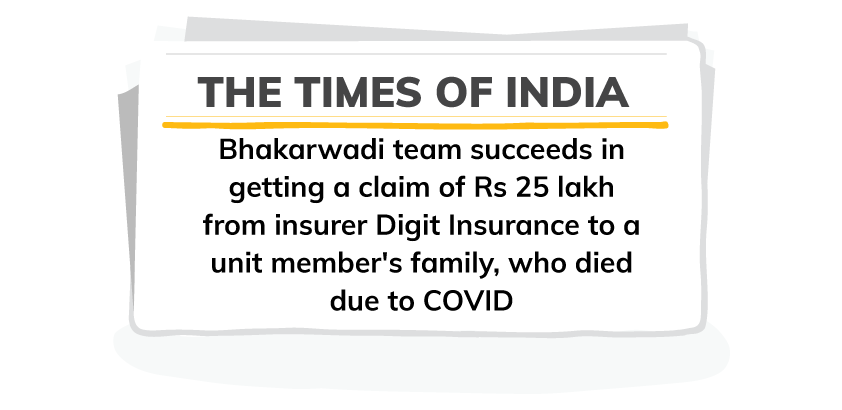 KEEPING THE CUSTOMER EXPERIENCE WICKET
The one thing that should not get out whilst dealing with any challenges is our service. This was something we really wanted to ensure, especially for our motor product!
Improvising
Healthy over-communication & Whatsapp real-time tracking: Over-communication, when it comes to claims is never bad. With so much unpredictability around, one thing our customers could be satisfied with, was that their claims were being tended to with full speed. So, we proactively contacted each customer and informed them about their claim status and the timelines for the same. Additionally, we also built a WhatsApp service where they could self-check their claim status, download policies and check other details easily.
Empowering workshops with Digit Edge Workshop App: Partner delight is equally important to us. So, to make things easier, we built an app for them to view and update claim statuses, including uploading and downloading documents like invoices, Vehicle Repair Order (VRO) and more. Integrating seamless technology here too helped in improving our TAT :)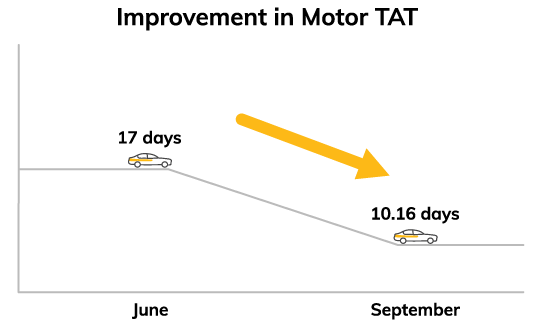 As a result of the above, over 0.3 million people have been serviced from April to September for both claims and non-claim queries. And even during the lockdown, 96% of our customer queries were resolved just through calls, while 9000+ customers availed our WhatsApp service, reducing the number of outbound calls.
COVERING NATURAL DISASTERS AMPHAN & NISARGA
Unfortunately, 2020 also saw two disastrous cyclones in India- the Amphan that hit West Bengal, Odisha & neighboring states and the Nisarga that hit Maharashtra, Gujarat and other neighboring states. Our task was to settle these claims at the lowest possible time amid COVID protocols!
Improvising
Immediate accessibility
Proactively updated customers through emails and SMSes to see if they had any claims.
Appointed 4 Nodal officers to supervise and coordinate the entire operation, as per the regulator's guidelines.
24x7 helplines to register claims related to any damages caused due to the Amphan and Nisarga.
On-ground action
Our network team got on-field to arrange for cleaning and changing lubricants for half-submerged vehicles and vehicles that could be retrieved.
Fully submerged vehicles or total loss cases were settled basis invoice costs.
With the above, we settled 116 claims  for Amphan and Nisarga!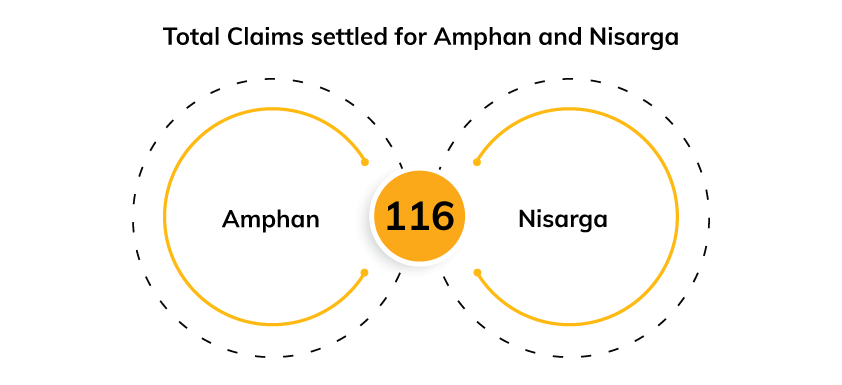 FINALLY, TO THE SUPER OVER!
Like in cricket, every missed ball or every lost wicket makes you a better batsman, for us too this phase has been an insightful one! The first half of the year was a dicey match, but with our core values of simplicity, questioning the status quo and being transparent, we kept the game going!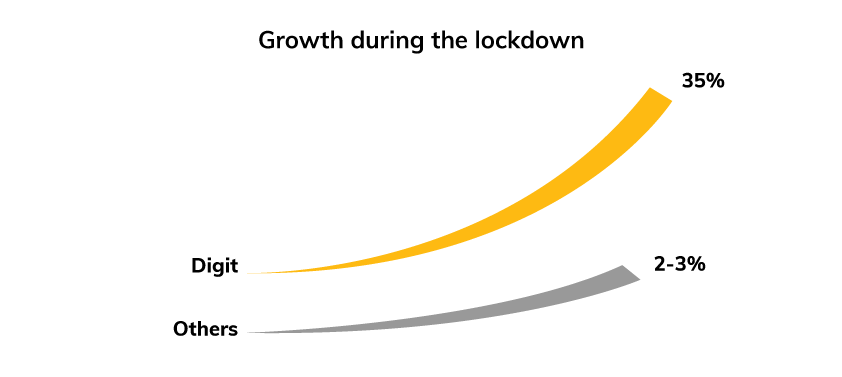 We learned how to launch products despite the challenges and risks, through sound logic, foresight, and empathy for the people it is being made for. To top this, we also won two awards that helped boost our motivation further. :)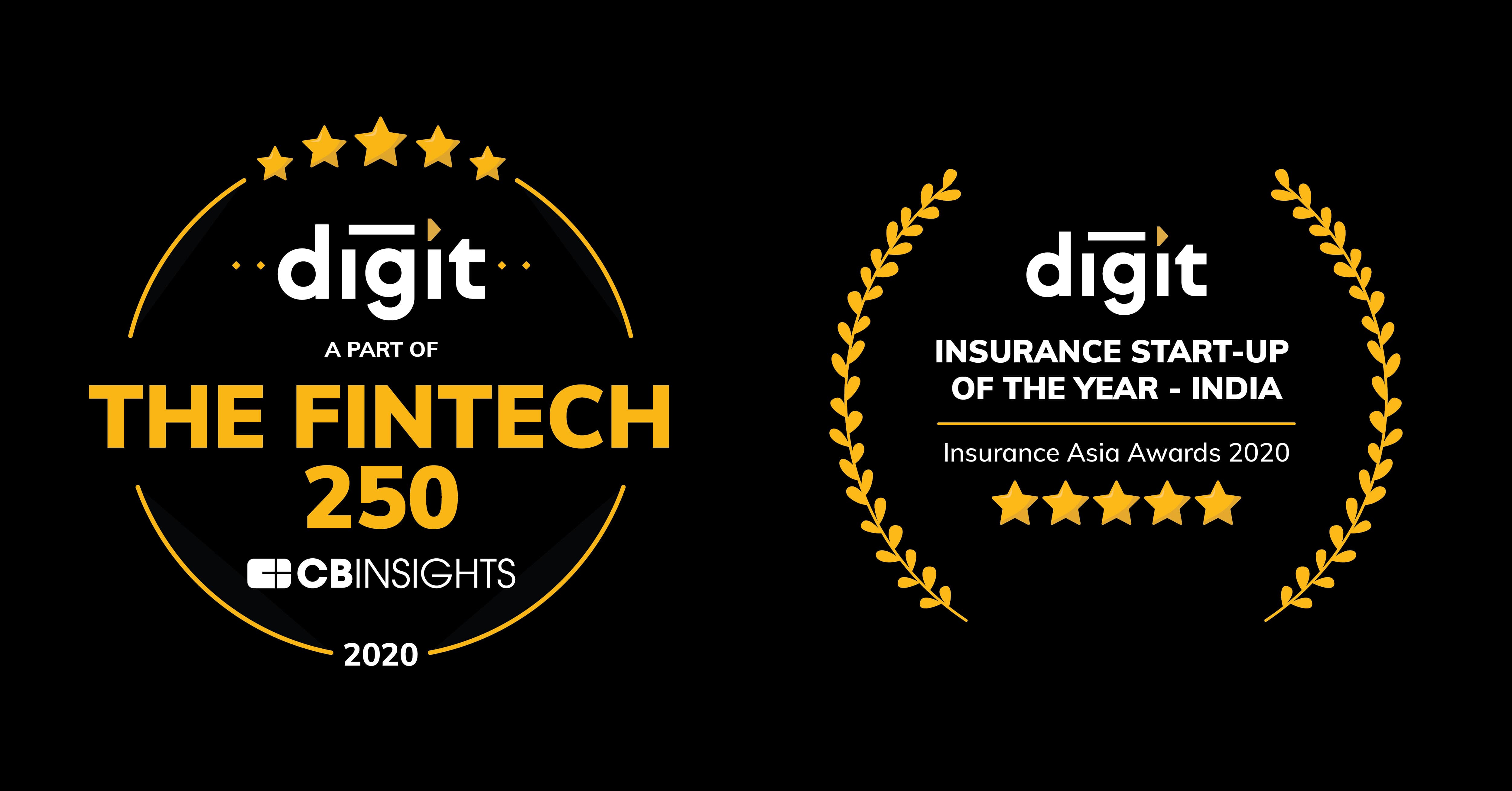 But the shiniest trophies are the ones given by our customers! 😊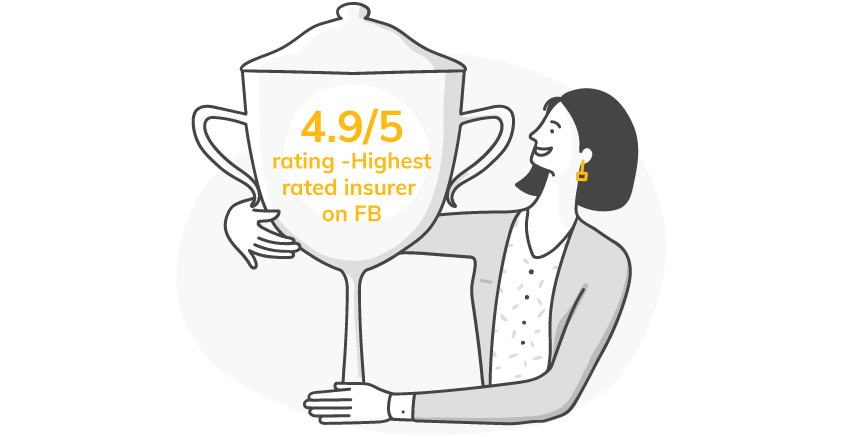 We're also happy to see that our NPS scores have been improving and we've now reached our pre-lockdown levels, i.e. 71% for claims and 76% for non-claims!  
Here are some more numbers for you before we wrap up!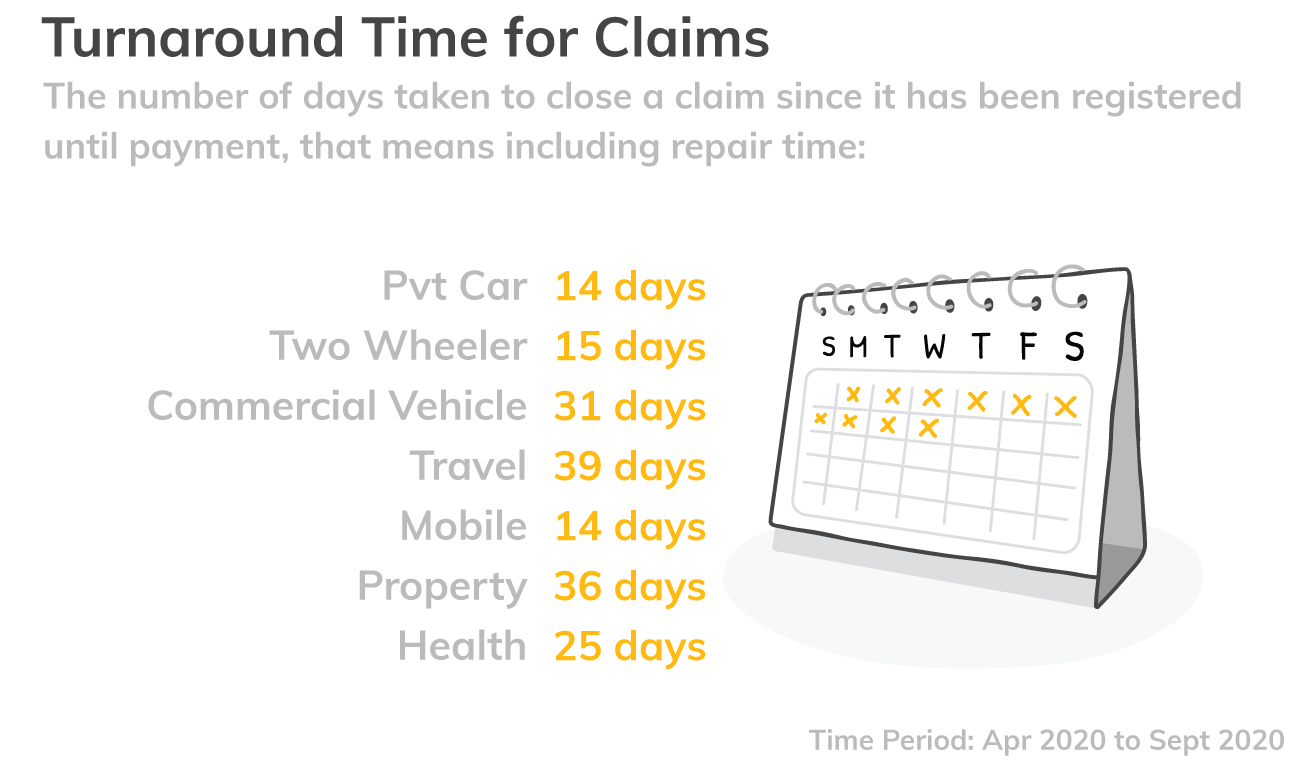 Claim Settlement Ratios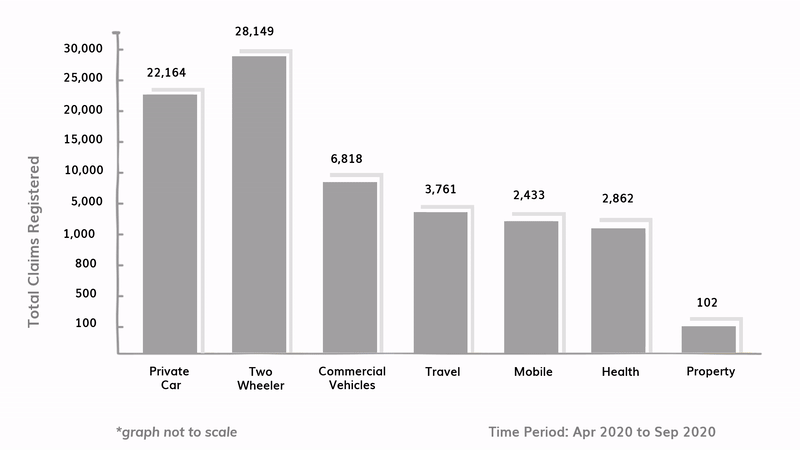 Through this all, we learned that even though we've been working remotely, we can still make magic happen by simply adapting, and that there is  nothing bigger than that cheer by a happy fan, our happy customers! If they are with us, our shot will cross every boundary! :) 
And finally, we learned to keep the game going! :)