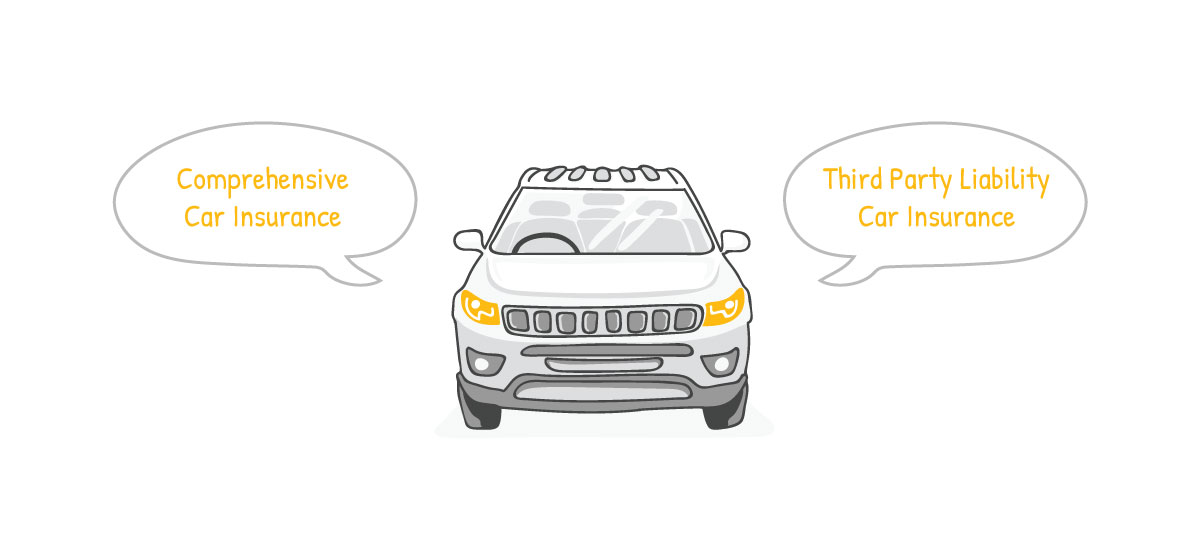 Get car insurance online!
Search Car
Popular cars
Search Results
Hyundai i10
Hyundai i20
Maruti Suzuki Wagon R
Maruti Suzuki Swift
Hyundai Grand i10
The car's first variant will be displayed here.
...and the second one here.
Also any other variants will show up here.
Popular cities
Mumbai
Bengaluru
Hyderabad
Ahmedabad
Chennai
New Delhi
Pune
Kolkata
Mangalore
Jaipur
Maruti Swift
Maruti Swift Dzire
Maruti Alto
Maruti Baleno
Hyundai i10
Hyundai i20
Hyundai Eon
Ford Figo
Honda Amaze
Honda City
Jan
Feb
Mar
Apr
May
Jun
Jul
Aug
Sep
Oct
Nov
Dec
Recent years
New Car
2018
2017
2016
2015
2014
2013
2012
2011
Types of Car Insurance in India
When you take a new car, you protect it with utmost force in the world. You do everything to keep it safe and in the best condition. And to aid you in this, your car insurance takes a step forward. Your car insurance protects you and your car from unnecessary hassle during adversary conditions and ensures that you are car gets the best treatment always.
Types of Car Insurance Policies
Third Party Liability
This is the minimum basic insurance needed to be able to legally drive your car. A third-party car insurance is mandated by the Government of India on purchase of a vehicle and covers only damages to a third party's vehicle, property or in case of any bodily injury.
Comprehensive
This not only coves a third-party car for damage to their vehicle, property or bodily injury, the comprehensive car insurance also covers 'Own damage'. That means, it covers for any damages on your vehicle due to an unfortunate event, theft of your car, total damage, any damages that you have inflicted on anyone else's property, vehicle or caused any injury. It also covers in case of death or disability for the owner driver. Not only this, comprehensive insurance also covers damages to your car in case of a fire or natural disasters.
Difference between Comprehensive & Third-Party
Understand the difference between comprehensive and third-party car insurance policies.
Comprehensive
Third party
Damage to your vehicle due to an accident
Personal injury during an accident
Damage to your vehicle due to fire
Damage to your vehicle due to natural disasters
Damage to the vehicle or property of the third party in an accident
Injury to the third party during an accident
Option to select the right add-on covers
Car Insurance Coverage
There are 3 other types of car insurance coverages available in India
Car Insurance Add-ons
The other important thing that is available only with a comprehensive insurance cover, are some important addons. Let's see what they are:
Which is a better Car Insurance?
Taking a comprehensive car insurance cover is always advisable as it provides complete protection of not only someone else's car like a Third-Party car insurance, but also the Own damages to your car, as well as any injury to the owner driver.
Also, with a comprehensive cover, the service benefits are a great addon: Pick-up Repair and Drop with a 6 months repair warranty in over 1000 Digit authorized cashless garages, Advance Cash for Repair at your preferred garage, Smartphone enabled self-inspection are some of the benefits that we offer at Digit.
Do choose your car insurance wisely, so it covers you completely when you are in need!