Property Insurance
for your
Home, Shop and Business

Terms and conditions apply*
Family Tree Certificate: Definition, Eligibility, Purpose & Procedure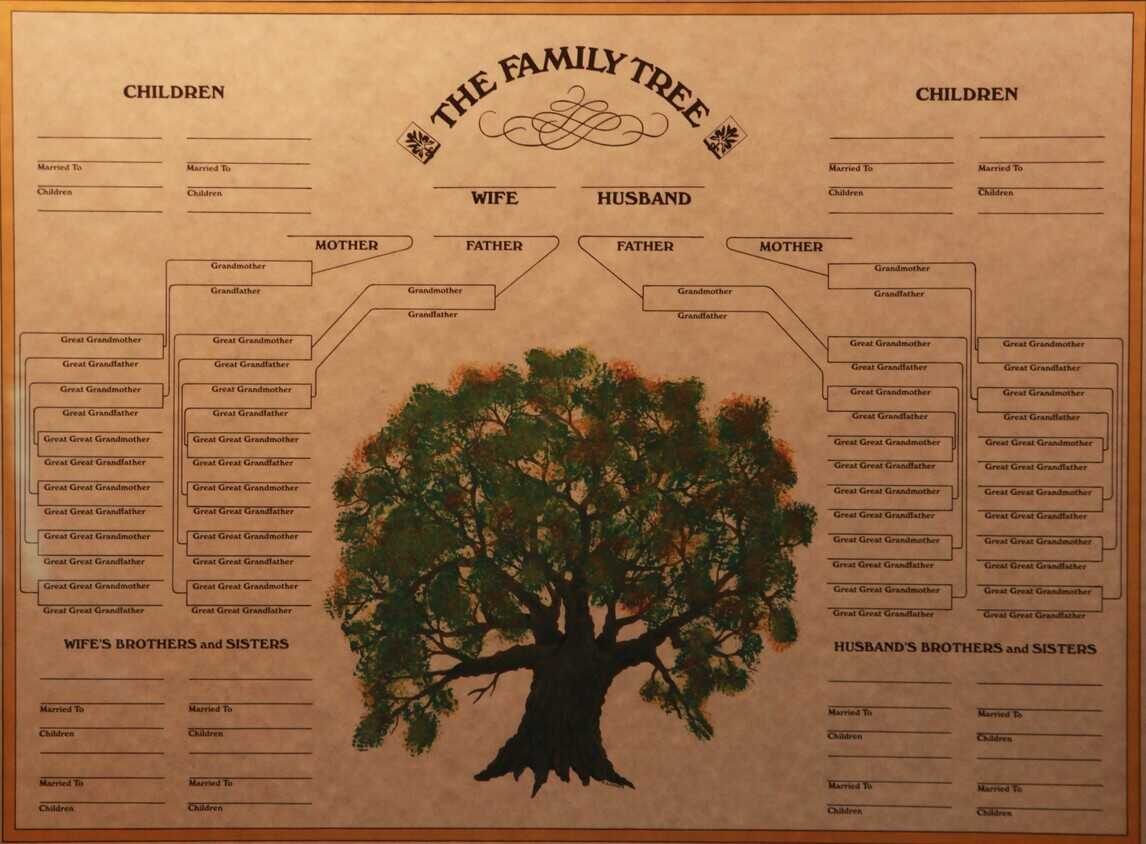 A family tree certificate, also known as Vamshavruksha, is an essential document that the revenue department in India issues. This document supports a will or other documents related to the inheritance of a property.
To learn more about this certificate, continue reading!
What Is a Family Tree Certificate?
A Vamshavruksha or a family tree certificate is a genealogy prepared by family members that a Tahsildar or a revenue officer can issue. This document is mainly used for transferring properties. However, it may also help in various legal requirements or obtaining other certificates from the same department.
What Are the Eligibility Criteria for a Family Tree Certificate?
Here are the eligibility criteria for obtaining this document:
The main applicant for a family tree certificate must claim this document as a head of the family.
Individuals who require property inheritance.
Any related member (Wife/Husband/Son/Daughter/Mother) of the deceased.
What Are the Documents Required for Family Tree Certificate?
Here is a list of documents to get a family tree certificate.
Identity proof of the applicant, like PAN card, Aadhar card, ration card, voter card.
Birth certificate.
Caste certificate.
Affidavit of family genealogy.
Aadhar Card of every family member.
Relationship proof of family members.
In case a family member has died, their death certificate.
Passport-size images of the applicant.
Attested application form by a gazetted officer.
Application form signed by a gazetted officer with a pro forma.
Copy of the death certificate of the head of a family.
Copy of the complete application.
What Is the Information Required to Apply for a Family Tree Certificate?
The information you need to apply for a family tree certificate successfully are:
Applicant's full name.
Names of other family members who are alive.
Date of birth of the applicant and all other members.
Relationship of the applicant with the head of their family who has passed away.
Occupation of every other family member.
How to Apply for a Family Tree Certificate Offline?
You can apply for a family tree certificate in-person, for which you need to follow certain steps -
Step 1: Prepare a family tree structure on a word document.
Step 2: Get a stamp paper as advised by the tahsildar/Sub-division office of the respective jurisdiction.
Step 3: Print a draft of the structure on stamp paper.
Step 4: Submit this draft with other required documents to a public notary for an affidavit.
Step 5: They will verify every document and ask the deponent to sign.
Step 6: A notary public will seal, attest, sign, and record the details in a notary book.
After following these steps, you have to get the attestation from Revenue Department, which are the steps to follow:
Step 7: Visit the Sub-Divisional Officer under whose jurisdiction you reside.
Step 8: Meet the person in authority and provide them with the draft prepared by the notary and other important documents.
Step 9: A person in charge will check if the application and the documents are all in place, and they will accept the request upon a nominal application charge.
Step 10: Then, they will record this application request on their system and provide you with an acknowledgement receipt.
Step 11: The person in charge will forward this application to the concerned revenue inspector.
Step 12: After the revenue officer attests to this application, you will have to visit their office on a particular day to collect the family tree certificate.
How to Apply for a Family Tree Certificate Online?
Apart from applying for these certificates in person, you can also apply for a family tree certificate online. However, the process may vary in different states. You can visit the respective governing body of the state and follow the application procedure for a family tree certificate.. Make sure to attach the correct documents and avoid making any errors.
One can apply for the family tree certificates online in the following states:
Karnataka - Seva Sindhu, the official website of the Government of Karnataka.
Andhra Pradesh - Meeseva, the online portal of the Government of Andhra Pradesh.
When Does One Need a Family Tree Certificate?
You may need this document for specific purposes, for example:
People may use this certificate to trace every member in a genetic lineage and find whether they are dead or alive.
One can get a family tree certificate to know about their family structure.
This certificate can help in identifying the correct legal heir.
How Much Does it Cost to Obtain a Family Tree Certificate?
The list below states what you need to pay to get a family tree certificate:
₹ 100 Stamp paper charges must be paid as advised by the authority.
Processing charges.
Charges of a notary.
A family tree certificate is a document to trace one's family genealogy. This article discusses the eligibility criteria, documents necessary, and online and offline application procedures for procuring a family tree certificate in a detailed manner. Although the procedure may seem tedious, once you get your certificate, it remains valid for a lifetime.
FAQs About Family Tree Certificate