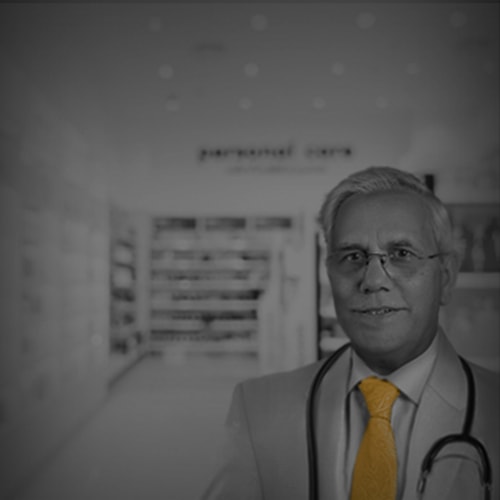 Health Insurance for Parents
Get a Health Insurance quote for your Parents online
{{healthCtrl.residentPincodeError}}
{{healthCtrl.familyComposureError}}
{{healthCtrl.mobileNumberError}}
Try agian later
Port my existing Policy
keyboard_arrow_right
You can select more than one member
{{healthCtrl.patentSelectErrorStatus}}
-

{{familyMember.multipleCount}}

+

Max {{healthCtrl.maxChildCount}} kids
All about Health Insurance for Parents in India
An ageing population requires considerable expenditure on healthcare facilities, which subsequently poses a burden on the family's breadwinner.
Even though the government allocated approximately Rs.1.58 trillion in the healthcare sector of the country to subsidise healthcare, quality treatment often lead to high expenses.
Opting for health insurance for parents in India is the safest way to deal with such unwarranted expenses, as it extends comprehensive benefits tailor-made to cover all medical ailments arising due to old age.
A health insurance cover is one of the necessities, especially if one has to cover the finances for the healthcare of their elderly parents. 
Types of Health Insurance for Parents
Things to Look for While Buying a Health Insurance for Parents in India
Insurance providers across the country offer various benefits that allow you to avail comprehensive coverage to reduce the financial liability incurred from seeking comprehensive healthcare for your parents.
To make sure that you maximise your benefits from your healthcare plan, it is crucial for you to check whether it covers the following expenses.
1. Coverage
Accidental & Illness Hospitalization Expenses - Accidents or illnesses are unforeseen events that can come with huge financial liabilities if you do not have a comprehensive health insurance policy. Look for insurance providers who offer coverage in case of medical expenses resulting from an accident or an illness.
Pre and Post Hospitalisation Expenses - Along with the expenses incurred in due course of your treatment, look for a policy that covers pre and post-hospitalisation expenses. For instance, a comprehensive policy should cover expenses incurred for diagnostic tests, doctor's fees, surgical follow-ups, OPD visits, etc.
Annual Health Check-Up Expenses - Annual health check-ups of the elderly are a prerequisite to ensure ideal health conditions, as it reduces the chances of being diagnosed with a fatal disorder. Check that all expenses borne towards this cause can be covered under your health insurance policy. 
Major Surgeries - Any major surgeries, including bariatric operations, are associated with high-value expenses. Make sure such charges are covered through your health insurance policy for parents, ensuring no compromise is made when it comes to such treatment. You can get your parents admitted in premium hospitals in the country, and have renowned surgeons deal with the case. 

Psychiatric Illness Treatment - Psychiatric treatment is slowly overcoming social stigmas and gaining popularity in the country, and major insurance companies often incorporate the same in their policies. So, go for a policy which covers expenses if you are hospitalized for Psychiatric treatment.
No Room Rent Capping - Room rent can be a cause for concern when it comes to seeking treatment from the premium hospitals across the country. With no capping on room rents, you can easily afford a private room for your parents if they have to be hospitalised for a prolonged-term. It is, therefore, best to ensure that you avail an insurance policy without a hospital room rent cap.
2. Critical Illness Benefits
Severe heart problems, cancer, end-stage lung and liver failure, kidney-related problems, etc. qualify as critical illnesses. Treatment for such medical conditions starts from Rs. 1 Lakh on an average and can go up to Rs. 10 Lakh or more.
Opting for a critical illness cover proves beneficial in such cases, as comprehensive coverage is extended with high sum insured guarantee. All hospitalisation expenses and post-release expenses are covered in such scenarios, along with surgical charges.
An important thing to note about such insurance policy is that a lock-in period of 30 days is associated with activation, during which no claims are entertained.
Digit Insurance is providing Additional 25% Sum Insured for Critical Illness Hospitalization without any extra charges.
3. Affordability
Make sure that the premiums you pay towards the health insurance policy you choose for your parents are affordable and do not pose a burden on your finances.
Compare the coverage, the sum insured, and premium offered by different health insurance providers and make an informed decision.
Know more about Compare Health Insurance.
4. Claim Income Tax Benefits
Cashless treatment is one of the most important benefits provided under a health insurance policy. With this benefit, insurance providers pay for your treatment charges directly to the network hospital where your parents are admitted. So, look for a policy with maximum network hospitals under it.
Know more about:
5. 0% Co-payment Option
There are insurance policies which require you to pay a percentage of the treatment costs incurred, while the rest is covered by the insurance provider. Since the treatment expenses incurred towards your parents' can be quite high, it is best to look for a policy without the co-payment clause.
Looking for a Health Insurance policy for Parents with 0% Co-payment? Check the plans offered by Digit Insurance.
6. Claim Settlement Ratio
Claim settlement ratio refers to the number of claims settled by your insurance provider against the total number of claims raised.
High claim settlement is one of the primary factors to keep an eye on to make sure that your claim is not rejected in case of an emergency.
7. Comprehensive Pre-Existing Illness Coverage
With most pre-existing illness coverage benefits offered by health insurance policies, you have to serve a waiting period before you can raise a claim. It is, therefore, pertinent to look for policies that have a minimal waiting period for their pre-existing illness coverage.
You should also look through the number of illnesses covered to make sure that your policy offers you maximum benefits.
8. Add-on Benefits
Apart from the features mentioned above, you should also look for add-on covers that can make your policy better-rounded. Some of them include:
Daily hospital Cash add-on cover (Digit is providing this cover as an added benefit without any additional cost)
Alternative treatment care cover (AYUSH) which includes expenses incurred for Ayurveda, Yoga, Unani, Naturopathy treatment, etc.
9. Easy Claim Process
Usually, insurance providers offer two options when it comes to settling claims. These are:
Settlement for cashless claims
Reimbursement for claims raised
Regardless of the option you choose, you must ensure that the process for settling claims is uncomplicated. With most insurance providers shifting their claim process online, it has become much easier than before to raise claims.
10. Review the Company's Reputation
Finally, don't forget to check the customer reviews and testimonials for your insurance provider on social media sites, through Google reviews, etc. to make sure that you avail the best services for your healthcare plan.
What is not Covered under Health Insurance for Parents?
It is important to ensure that you have enough knowledge of your insurance cover to avail the maximum benefits from it. Some of the instances that are usually not covered under health insurance policies for your parents include -
Medical charges owing to existing ailments cannot be treated through an insurance policy until the waiting period is exhausted.
If your parents are hospitalised without a doctor's recommendation/prescription, you will not be eligible to avail the benefits offered under your insurance cover.
Why do you need a Health Insurance Policy for your Parents?
With a comprehensive insurance policy in place, you can enjoy the following advantages:
Owing to the weaker immune system and lower metabolism rate, the elderly are more susceptible to infections and often lead to inadequate organ functioning. To mitigate the financial expenses in this regard, you should avail a health insurance cover for your parents
Ensure that quality treatment is disbursed for the treatment of any medical condition of your parents using the sum assured.
Many institutions offer refill of sum insured facility, wherein exhausted amount can be refurnished once a year, allowing you to reduce financial burden.
Reduced mental strain owing to no financial burden eases the recovery process significantly.
How Does Health Insurance for Parents Benefit You?
A health insurance policy mitigates the financial burden substantially in the event of a medical emergency faced by your parents. You can fully concentrate on the recovery of your loved one, without thinking about the expenses being levied.
Also, you can enjoy tax waivers on total income allocated towards premium payment of such insurance policies. If your parent is older than 60 years, a rebate of up to Rs. 50,000 is given on your total taxable income. For parents less than 60 years, you can claim a rebate of up to Rs. 25,000.
How to Buy a Health Insurance Plan for Parents?
Opting for a health insurance policy helps you be financially secured in the event of a medical anomaly. Most insurance providers offer such policies online, subject to verification and premium payments.
You can follow the process below to apply for a health insurance policy suited to your requirements. First, select your insurance provider by looking through the factors above.
For instance, if you choose Digit as your insurance provider, you can follow the steps below to apply for a health insurance policy:
Step 1 – Visit their official website, enter your Pin code (for your city) and choose the members for whom you need the insurance policy. In this case, you should choose the options applicable to your parents.
Step 3 – Next, enter details like your mother's and father's birthdays.
Step 4 – Enter contact details.
Step 5 – Choose the sum assured.
Step 6 – Fill in the required personal details.
Step 7 – Review all details, check the policy break-up, etc.
Step 8 – Pay the premium online.
With rising medical costs and retail inflation in the country, opting for a health insurance plan for your parents is crucial. You can secure their health effectively through extensive treatment course and multiple other add-on benefits against stipulated premium charges.