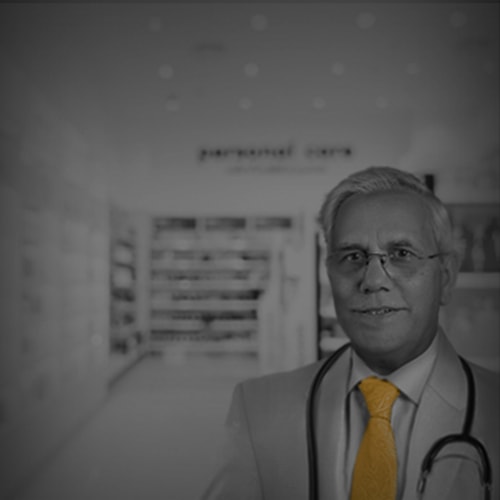 Cumulative Bonus
{{healthCtrl.residentPincodeError}}
{{healthCtrl.familyComposureError}}
{{healthCtrl.mobileNumberError}}
Try agian later
Port my existing Policy
keyboard_arrow_right
You can select more than one member
{{healthCtrl.patentSelectErrorStatus}}
-

{{familyMember.multipleCount}}

+

Max {{healthCtrl.maxChildCount}} kids
All about Cumulative Bonus in Health Insurance
So, you're thinking of buying health insurance. And amidst your decision-making process, you think, "Wait a minute, what happens if I don't make a claim at all"? You may be worried that your premium payments will simply go down the drain. But what if we tell you that you can get rewarded for staying healthy, i.e. for not making any claims, too? Yes, we're talking about a bonus. In insurance terms, this is referred to as a 'cumulative bonus'.
What is a Cumulative Bonus?
A cumulative bonus in health insurance refers to the monetary advantage you gain as a reward for not making any claims in one policy year. It is very similar to the concept of a no-claim bonus in a car insurance. 
However, the type of benefit you receive differs from one health insurer to another. Some insurers reward you with a discount in your premium for your consequent policy year, while some insurers offer an additional sum insured to your health insurance, without any increase made in your health insurance premium. Typically, most insurers offer a 5% to 50% increase in sum insured for each claim-free year. 
At Digit, we give you the benefit of an increase in your Sum Insured, starting with 10% for every claim-free year. 
Let's simplify this with an example:
Let's say you are a health insurance policyholder who has been insured for Rs. 5 lakhs. In case you make no claims in your first year, you could get a straight 50% increase, which makes your sum insured Rs 7.5 lakhs. Gradually, if you continue with no claims for your second year, your total increase in Sum Insured would then be of up to 100% from what you initially started with; i.e. 10 lakhs.
Note: This was just an example to depict how an increase in Sum Insured works in a Cumulative Bonus with respect to Digit's Health Insurance (Comfort Option). Every insurer offers different rates of increase in sum insured or discounted premium. 
What's the limit of cumulative bonus?
Unlike no-claim bonus in car insurance, there isn't any year-wise fixed cumulative bonus and this differs from every insurer. Few insurers go as high as 50% too. 
With Digit, you can be rewarded with a 50% increase of Sum Insured for every claim free year, up to a maximum of 100%, i.e. when you don't make a claim for two consecutive years.
Cumulative Bonus Table as per Digit's Health Insurance Policies
| | | |
| --- | --- | --- |
| Claim-free Years | Cumulative Bonus (Smart Option) | Cumulative Bonus (Comfort Option) |
| After 1 year | 10% | 50% |
| After 2 years | 20% | 100% |
| After 3 years | 30% | N/A |
| After 4 years | 40% | N/A |
| After 5 years | 50% | N/A |
What happens to cumulative bonus if I make a claim within a year?
This depends on your insurer. However, some insurers still offer cumulative bonus if your claim made in the year was very small. Generally, if you make a claim within a year, your original sum insured will be reinstated. Current policy rules are more flexible, if you make a low claim, your reward just slims down.
For instance, you have been insured for Rs.10 lakh. You make a claim of Rs. 10,000, which is a small figure when compared to the sum insured. So, it goes down by the same percentage of your cumulative bonus.
What happens to my cumulative bonus if I switch to a different health insurer?
While it is possible to transfer your cumulative bonus, the kind of benefit offered by the new company depends on the type of bonus (premium-based or sum-based). They come with their own set of terms and conditions. 
For example, you can transfer the entire bonus if you are below 45 years of age, and just 50% of the bonus if you are above 45 years. While porting your Sum Insured, your Cumulative Bonus will be considered for choosing the Sum Insured in the new company.
Can I get 100% premium discount on my health insurance as a benefit under cumulative bonus?
Most health insurance companies have a specified limit under their no-claim or cumulative bonus clause. Your maximum discount on premium or increase in sum insured will depend upon this fixed percentage.
At Digit, we offer 100% increase in Sum Insured for when you make no claims for two consecutive years, and 50% increase for the first claim-free year.
P.S: Always remember to renew your health insurance policy on time, lest the cumulative bonus expires. After all, it comes as a reward for staying healthy.
Explain it like I'm five
We're making insurance so simple, now even 5-year-olds can understand it.
Maya loves eating chocolates every day. Her parents tell her that if she goes without eating chocolates for a week, she will get a truffle cake and also, her favourite choco-bar every Sunday. Her parents' offer is just like the cumulative bonus in health insurance.