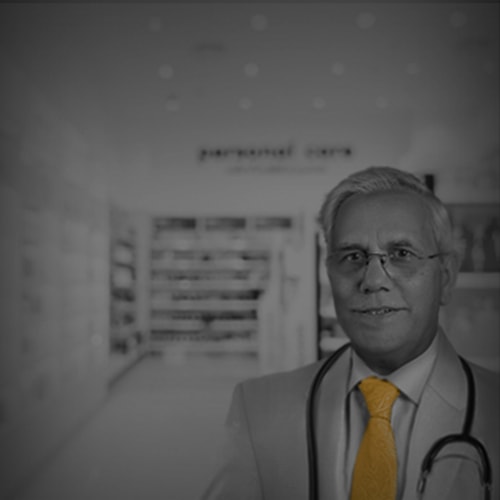 Critical Illness Benefit
{{healthCtrl.residentPincodeError}}
{{healthCtrl.familyComposureError}}
{{healthCtrl.mobileNumberError}}
Try agian later
Port my existing Policy
keyboard_arrow_right
You can select more than one member
{{healthCtrl.patentSelectErrorStatus}}
-

{{familyMember.multipleCount}}

+

Max {{healthCtrl.maxChildCount}} kids
Critical Illness Benefit in Health Insurance
A Critical Illness cover is a health insurance benefit included in your health insurance plan or made available through an add-on cover, depending on your insurer and type of health insurance plan chosen.
The same covers you against specific critical illness diseases; the most common ones being Cancer, Lung or Liver Failure, Paralysis of Limbs and many other critical illnesses. At Digit, a Critical Illness benefit is currently included by default in all our health insurance plans, with zero additional cost.
What do you mean by Critical Illnesses?
Critical Illnesses are serious medical conditions that deeply affect an individual's health, lifestyle and finances on a crucial level. Some examples are illnesses such as Cancer, Sclerosis, Coma, Heart Attacks, Paralysis, etc.
Unfortunately, it's not uncommon now that we often read and learn about cases of cancer, that are only increasing with time. Whether it is someone you know, or an article or post you've read about in the paper, or the internet; Critical Illnesses like Cancer and many others such as serious heart conditions, liver failures, lung failures, et al have become a sad part and parcel of the lives of many.
This not only affects one's health and wellbeing but also affects one's finances. Fortunately, though, a health insurance today can help in managing these expenses in a cost-effective manner so you or your loved ones can ensure better health and wellbeing, with ease.
What is a Critical Illness Benefit by Digit?
A Critical Illness benefit is a healthcare benefit that helps cover for medical expenses when you or your loved one is diagnosed and being treated for a Critical Illness. In a health insurance, this benefit is largely provided as an add-on that can be opted for while buying a health insurance policy, with an additional cost.
However, in the case of a health insurance by Digit, we provide this benefit as an inclusive benefit in all our health insurance plans. After all, illnesses come unannounced and we'd like to have your back whenever they do!
Additionally, our health insurance plan also comes with a special, additional 25% Sum Insured benefit that could be used in the case where you've already exhausted your Sum Insured, dedicated specially to hospitalization and treatment expenses that arise out of a Critical Illness.
What is covered in a Critical Illness Benefit?
A Critical Illness benefit in your health insurance would ideally cover for all pre and post hospitalization expenses; this includes everything from diagnosis, treatment to post hospitalization expenses.
What are the diseases that fall under Critical Illnesses Benefit?
At Digit, the following are the list of illnesses and diseases that are covered for under the Critical Illness benefit:
| | |
| --- | --- |
| Category | Critical Illness |
| Malignancy | Cancer of Specified Severity |
| Cardiovascular System | Myocardial Infarction, Open Heart Replacement or Repair of Heart Valves, Surgery to Aorta, Primary (Idiopathic) Pulmonary Hypertension, Open Chest CABG |
| Major Organ Transplant | End Stage Liver Failure, End Stage Lung Failure, Kidney Failure Requiring Regular Dialysis, Major Organ/ Bone Marrow Transplant |
| Nervous System | Apallic Syndrome, Benign Brain Tumor, Coma of Specified Severity, Major Head Trauma, Permanent Paralysis of Limbs, Stroke Resulting in Permanent Symptoms, Motor Neuron Disease with Permanent Symptoms, Multiple Sclerosis with Persisting Symptoms |
| Others | Loss of Independent Existence, Aplastic Anemia |
Why is a Critical Illness Benefit important in a Health Insurance?
The simple, straightforward answer to this is, to protect your hard-earned savings from hefty medical expenses that could arise in the case of any critical illness. While you are dealing with the sudden turn of events, finance remains a major stumbling block.
For instance, take the cancer drug Herceptin, used for breast cancer treatments. It could at least cost you Rs 75,000- Rs 1 lakh for a vial, and a patient needs 6 to 17 vials for treatment. While surgery costs can go into a daunting six-figures, pre-hospitalization, post-hospitalization, medicines costs, together add to the huge hole in your pocket. A critical illness benefit with enough coverage will come in handy in such situations.
Other things to know about Critical Illness Benefit by Digit?
We believe in transparency, and that's why we'd like for you to know everything about a Critical Illness benefit right from the start. Here are some of the conditions with respect to Digit's Critical Illness benefit:
Any critical illness or a surgical procedure required for it will be covered if it is happening to you for the first time in life.
There is a waiting period of 30 days from the start date of the policy, for any benefit including your Critical Illness benefit cover to be activated.
The critical illness should not be a consequence arising out of a pre-existing condition or disease.
Any illness that is because of the intake of alcohol, tobacco and drugs will not be covered.
Any illness that is because of war, terrorism or military operations will not be covered.
HIV/AIDS is not covered under this benefit.
How to claim for a Critical Illness Benefit?
Reimbursement Claims - Let us know in case of a hospitalization within two days of admission at 1800-258-4242 or email us at healthclaims@godigit.com and we'll send you a link where you can upload your hospital bills and all relevant documents to process the reimbursement. 
Cashless Claims - Choose the network hospital. You can find the complete list of network hospitals here. Display e-health card to the hospital helpdesk and ask for the cashless request form. If all is good, your claim will be processed then and there.
Pre-Approved Claims with Advance Cash - Share your hospital estimate and medical records with us via email. Our health team will assess the documents and approve up to 50% of Advance Cash payment within 24 hours. The rest can be reimbursed post-discharge.
Ending Note
You may never know what the future has in store for you. But you can always act at the right time to secure it. Like a wise man once said, 'A stitch in time saves nine'.
Explain it like I'm five
We're making insurance so simple, now even 5-year-olds can understand it.
It's a pleasant winter morning. Tina decides to enjoy the cool weather, puts on a jacket and steps out for a walk. A few minutes later, the cold changes to chill and it starts snowing! Now, Tina is stuck in the extreme weather without adequate cover – wishing she had brought her warm coat, cap and a pair of gloves with her. But she wasn't prepared for the unexpected. A critical illness cover protects you from exactly this – an unexpected turn of events.