How to get International Driving License in India?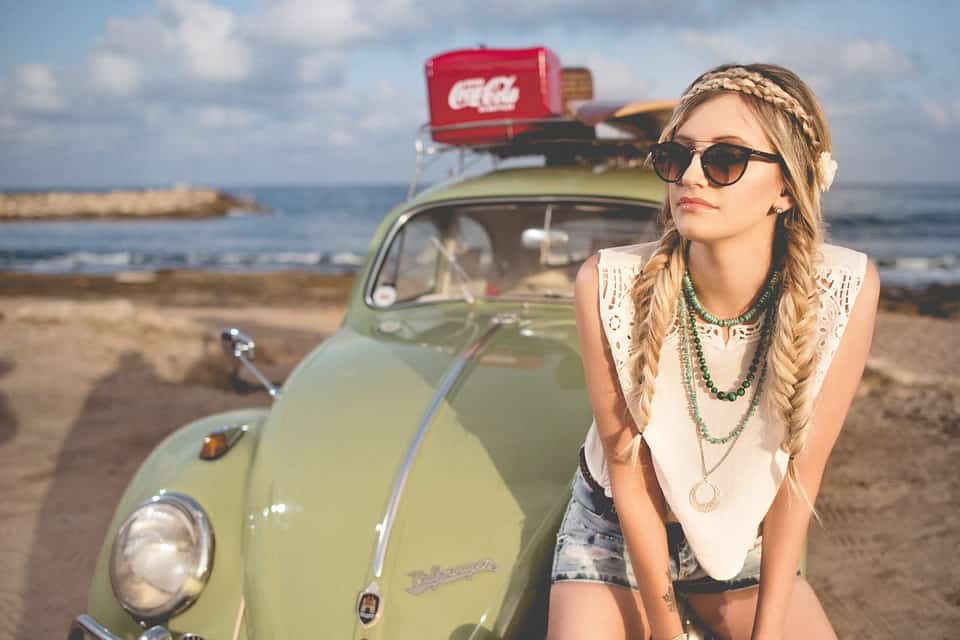 While visiting foreign countries, some people opt for public transport like buses, whereas others love to cover the foreign roads on bikes and cars.
You can cover each and every corner of India on your vehicle with an Indian driving license, but an international driving permit or license is mandatory while riding on foreign streets and highways.
What Is an International Driving Permit/License?
The road transport authority of India issues an international driving license, a legal document to drive a four-wheeler or two-wheeler outside the country.
Moreover, it is an official translation of the driver's license, where the documents are converted into languages that are understandable abroad.
How to Apply for an International Driving license in India?
An individual can apply for an IDP on the website of the Ministry of Road Transport And Highways or can avail permission directly from their respective RTO.
Step 1: Fill out the following forms:

Form 4A – Certificate that an individual is a competence rider
Form 1A – A form of medical fitness for the rider

Step 2: Provide details of driving license, identity and residential proof.
Step 3: Submit all the necessary documents with the forms.
Step 4: Take the driving test.
Step 5: Make a payment of ₹ 1,000 at the time of document submission.
Following these simple steps, your application will be successful, and you will receive your IDL in 4 to 5 business days.
The online application procedure has made it easier for anyone to apply for an international driving license. If anyone wishes to take the offline route, they can go to their respective RTOs and fill up the forms, pay the fees, and submit the required documents. The RTO will translate your license into an international one.
Eligibility Criteria to Apply For International Driving License
The eligibility criteria to apply for IDL are as follows -
Should be an Indian citizen with age above 18 years.

The individual should hold a valid Indian driving license.

Should possess valid passport and visa.

Documents Required to Apply for an International Driving Permit
Underlying are the documents required to apply for an international driving license in India -
Forms 4A and 1A

Valid driver's license copy

Copy of passport and visa

Duplicate air tickets for verification

Application fee of ₹ 1,000

Passport size photographs as required

Certified proof of Indian citizenship

Copy of address proof

Copy of age proof

Now that you know about the documents required to apply for an international driving permit, let's find out how to renew it.
How to Renew International Driving license in India?
The validity of an international driving permit is one year from the date of its issuance.
Earlier, it was impossible to renew an international driving license, but an amendment in the Motor Vehicle Act has made it possible. The individual needs to renew it through MoRTH's official website. The procedures are as follows –
Step 1: Download the miscellaneous application form from respective Indian Embassy sites and fill it up.
Step 2: Submit the following documents:

Original and copy of applicant's valid passport and visa status

Valid and original IDP and Indian driving license

Residence proof, including Utility Bill, Lease Agreement, State Identity Card, or Mortgage Deed

Passport size photographs as required


Step 3: Submit an international driving license renewal fee of ₹ 2,000 along with the documents and forms. You will get a receipt of payment and a certificate of identification from the embassy.
Step 4: Apply from the official website of MoRTH and upload all the embassy's documents.
Then, the Indian Ministry of Road Transport and Highways will reissue your IDP and send it to your postal address.
Furthermore, If there are any further problems with reissuing the driving permit abroad, it should be enquired with MoRTH. Thus, you can easily increase the validity of your IDL by another year.
What Are the Benefits of an International Driving Permit?
With an international permit, you can drive on foreign roads without getting into any trouble with the respective foreign authorities. Apart from that, there are various other benefits of an international driving license. They are listed below.
Rent and drive a car on foreign roads

It can also work as an identity proof

No additional driving tests are required abroad

You can visit around 150 countries with an international driving license

You can claim insurance for an accident abroad if you possess an international driving permit

Communication with foreign authorities becomes feasible

Experience the countryside roads and sights

It's high time for you to apply for the international driving permit and take your vehicle on a foreign tour. Holding an international driving license will also allow you to freely rent and ride cars on foreign roads and highways without getting into trouble with the local authorities.
Get International Travel Insurance
IDL alone will not suffice for your safety. Buy Travel Insurance for complete protection:
Whatever your purpose be for the travel, either work or vacation, do not miss buying a Travel Insurance Cover. It will help you with:
Cancelled Trip: Don't panic and leave your worries to the insurance company, in case you have to cancel your travel plan. If you have travel insurance, you can easily get the tickets and everything else cancelled and reimbursed. It will cover the expenses of trip cancellation in case of sickness, injury, terrorist incident, and other scenarios.
Medical Emergencies: You might feel distressed due to a medical emergency abroad. And if that happens because of driving, things can be even worse! But if you have a travel insurance, all your apprehensions should stay at bay.

Emergency Evacuations: Medical emergencies can happen with anyone anytime. Why miss out on the extra care when you are out for a holiday or for work? Buying a travel cover will help you for emergency evacuations like airlifts or medically equipped flights back home.

Loss of baggage, delay of baggage and delay of flights: One should be prepared for such things when travelling abroad. Human error is common but it can leave you stranded without much in hand. With a Travel Insurance Cover, you can stay assured of getting compensation for loss or delay of bags.

Phone Assistance: When anxious or in pain abroad, you would always want to connect with the person who assures you of safety. With Travel Cover, you can easily connect with anyone worldwide and that too at any part of the day.

Personal Liability Bond: Under this benefit of travel insurance, you'll be covered for any emergencies that may arise while you're driving a car. This includes damage to your rented car or injuries to yourself as well. Therefore, if you have a good international travel insurance policy that covers you, you need not purchase additional car insurance during your trip abroad.
FAQs about International Driving License Permit in India