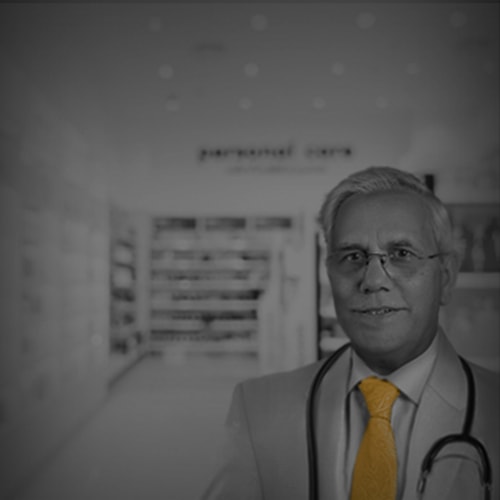 Copay in Health Insurance
{{healthCtrl.residentPincodeError}}
{{healthCtrl.familyComposureError}}
{{healthCtrl.mobileNumberError}}
Try agian later
Port my existing Policy
keyboard_arrow_right
You can select more than one member
{{healthCtrl.patentSelectErrorStatus}}
-

{{familyMember.multipleCount}}

+

Max {{healthCtrl.maxChildCount}} kids
Copay Meaning & Definition in Health Insurance
In the last few years, availing competitive treatment from medical facilities at affordable rates have become next to impossible for those belonging to the mid-income group in the country. Even though rapid economic development has aided many to avail a better lifestyle, affordable healthcare is still amiss from the country's overall infrastructure.
That is why availing a health insurance policy is not just an option but a necessity when it comes to seeking competent healthcare in our country. Having a healthcare policy in place allows you to ensure that you are protected against the financial liabilities that can arise from sudden medical emergencies.
What is Copay in Health Insurance
Copay in Health Insurance refers to the percentage of the claim amount that has to be borne by the policyholder under a health insurance policy. Few insurance policies come with a mandatory clause for copayment, while others offer policyholders the option for voluntary copayment, which allows them to reduce their premium payment.
How it works?
Usually, with health insurance policies, you can opt for two types of claims:
Cashless treatment option.
Reimbursement for the expenses incurred.
With cashless treatment, your insurance provider offers to settle your expenses incurred directly with the hospital where you or your family members are undergoing treatment.
On the other hand, with a reimbursement claim, the insurance provider will reimburse you for the expenses incurred while you were undergoing treatment.
Now, there are two situations that can arise from copayment:
When you opt for a higher copay, it will help to lower your total premium payment, but you will have to pay a greater amount during a claim.
If you opt for a lower copay, it will reduce the amount that you will have to pay during the claim, but you will have to pay a higher premium against your insurance policy.
For instance, if you have opted for 15% copay, your insurance provider will bear 85% of the claim amount, while the rest will have to borne by you.
What are the Types of Copay Clauses in Health Insurance?
Now that we have learnt about what is copay in medical insurance, let us take a look at its types.
Not all health insurance policies come with mandatory copay clauses. But, if your health insurance policy has this clause, it can be applied in ways illustrated in the table below:
| | |
| --- | --- |
| Type of Copay | Applicability |
| On Medical Bills | Under this category, the copay clause is applicable to all the claims raised, irrespective of whether it is voluntary or mandatory. You will thus need to pay a portion of the claim amount thus raised. |
| On Senior Citizen Policies | These are the policies that mostly come with mandatory copay clauses. This is mostly because the treatment expenses for senior citizens are usually much higher. |
| For Reimbursement claims & Treatment at any non-network Hospital | Sometimes, insurance providers only levy the copayment clause on reimbursement claims or during treatment at non-network hospitals. Under these circumstances, the cashless claims are borne by insurance providers. |
| For Hospitalisation in Metro Cities | Since treatment costs at metropolitan cities are higher than that of smaller cities and towns, insurance providers might levy a copay clause for such circumstances. |
Features of Copay Health Insurance Policy
To understand what is copay in health insurance, you will first have to know about its features. We have listed out its features as follows:
Under this system, the majority of your claim is covered by the insurance provider while you have to take care of a certain percentage of the expense incurred.
The copay percentage depends on the medical service that you avail.
If you opt for a lower copayment amount, you will have to pay higher premiums against your health insurance policy.
When it comes to copay meaning, it can also be used interchangeably with co-insurance.
Copay clauses are mostly levied for senior-citizen health insurance policies.
These are more popular in metropolitan cities where the cost of treatment is higher than that of smaller towns and cities.
Why Insurance Companies levy Copay Clauses on Policyholder?
Well, the most obvious reason for insurance companies to levy copay clauses on policyholders is that it can help them save a portion of their cost on claims raised.
Other than that, what are the reasons for insurance companies to levy the copay clause on their health insurance policies?
Take a look!
1. Prevents the misuse of Policies - Well, the most important reason why insurance providers levy a copay clause on their policies is that it helps to stave off unnecessary claims on the policyholders' part.
For instance, a person might want to raise claims against the treatment of diseases that do not warrant a high treatment cost. Having a copay clause in place can prevent the misuse of insurance policies in this case.
2. Promotes honest usage of Insurance Policies - Since copayment requires you to pay a percentage of your treatment cost out of your own pocket, it increases your stakes in the matter. As a result, it encourages judicious and honest usage of the policy on the part of the policyholder.
3. Makes you consider your options before seeking Expensive Healthcare - Even with the cost of treatment rising continually, individuals often seek treatment from an expensive hospital, which gives way for unnecessary costs.
For instance, if you have a copay clause where you have to pay 10% of the treatment costs, then for a bill of Rs. 10,000, you will have to shell out Rs. 1,000. But if you seek treatment from an expensive medical centre, your bill can go up to Rs. 50,000 for the same treatment, out of which you will have to pay Rs. 5,000.
Thus, a copay option will encourage an average policyholder to refrain for seeking treatment in hospitals with high expenses.
4. Mitigates the Risks of Insure Providers - Under the copayment clause, insurance providers do not have to pay 100% of the total claim amount.
Advantages and Disadvantages brought by the Copay Clause
| | |
| --- | --- |
| Advantages | Disadvantages |
| One of the biggest advantages when it comes to the copay clause is that it helps to lower the premium paid towards your insurance policy. Even if you have to pay a part of your claim for that, it can prove beneficial because it reduces your periodic expenditures by lowering your premium payment. | Insurance policies which demand a high copayment amount from policyholders can stop the insured person to seek proper healthcare during their time of need, and render the policy useless. Copayment puts the insured person at a disadvantage because they can't avail adequate healthcare from insurance providers, without paying for a portion of the same. |
| -- | Even though higher copay means less premium, you will end up paying more towards your treatment expenses than you save on premiums. |
That is why health insurance policies without copay clauses are much more popular than those which levy it.
What should you consider before opting for Health Insurance with Copay Clause?
Even though you might find health insurance plans with copayment clause much more affordable, it is crucial for you to determine your coverage requirements before you opt for it. Further, you must also ensure that you have adequate finances to cover your share of hospitalisation bills before you opt for a plan with copay options.
In denouement, even though health insurance plans with copayment option might seem like a good idea, it does little in reducing your financial liabilities in case of medical emergencies.
Therefore, it is always more advantageous to opt for a health insurance policy which does not have such copay clauses.