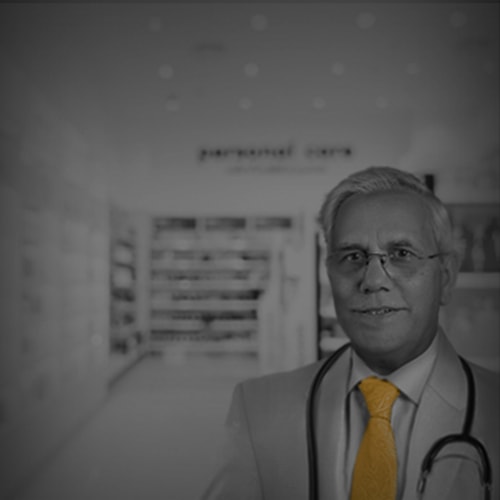 Reduce Health Insurance Premium
{{healthCtrl.residentPincodeError}}
{{healthCtrl.familyComposureError}}
{{healthCtrl.mobileNumberError}}
Try agian later
Port my existing Policy
keyboard_arrow_right
You can select more than one member
{{healthCtrl.patentSelectErrorStatus}}
-

{{familyMember.multipleCount}}

+

Max {{healthCtrl.maxChildCount}} kids
All about Reducing your Health Insurance Premium
One of the most pressing issues that have been plaguing Indians in the last few years is medical inflation. With the cost of seeking premium healthcare rising steadily, people belonging to the low and middle-income groups are finding it difficult to keep up with the expenses.
But, what should one do in this scenario?
Opt for a health insurance policy, of course!
In India, there are about 34 insurance companies that offer health insurance policies. These plans offer effective financial backing to cover the expenses incurred in due course of seeking treatment for any illness or accident. But sometimes, the affordability of these covers can be a cause for concern.
So, what should you do in this situation? Read on to find out!
9 Ways to Lower your Health Insurance Premium
1. Purchase the Health Insurance Policy at an Early Age
One of the proven ways to reduce premium payments is to purchase the health insurance plan when you are young. 

Most insurance providers consider factors like your age and medical history before they deem you eligible to avail a cover. That is why, on the flipside, availing a cover becomes more difficult as you get older. 
With common age-related diseases like diabetes, heart-related conditions, blood pressure issues adding to your medical history, insurance providers increase the premium payments for your insurance policy. 
That is why, to avail a policy with lower premium payments, it is best to purchase health insurance when you are at the prime of your health. That way, your premium will be much lower compared to what you will have to pay when you are older.
Know more about the Right Age to Buy a Health Insurance Policy.
2. Go for a Policy with Less Sum Insured
When you opt for a lower sum insured under your policy, you can avail it for low premium payments.

At the onset of the policy, you can receive a lower sum insured and then increase the amount as time goes by. That way, you can make your policy more affordable.
3. Opt for Copay and Deductibles
There are health insurance policies that allow you to voluntarily opt for deductibles and co-pay clauses under your health insurance policy.
But, before opting for them, you should first learn about what each of them implies:
| | | |
| --- | --- | --- |
| Co-payment | Deductible | Co-insurance |
| Copayment refers to when you have to bear a fixed portion of your treatment expenses while your insurance policy covers the rest during claim settlement. | A deductible is the fixed payment you will have to make towards the treatment costs before your insurance policy starts to contribute to it. | Co-insurance is sometimes used alternatively for copay by insurance providers. |
| The copay amount is fixed. But, the amount varies for different services. | The insurance policy then covers the larger portion of your bill. | With co-insurance, you will have to bear a fixed percentage of the treatment costs while the insurance provider covers the rest. Also, the Co-insurance amount is not fixed. |
Now that you know what each of these cost-sharing plans means, you can utilise them to lower the premium paid towards your health insurance policy.
Furthermore, to reap the maximum benefits from it, you should compare health insurance policies offering these cost-sharing options.
This is because if you do not select the right amount of copay, deductible, etc. you can end up paying more towards your treatment cost than you save on your premium payments.
Know more about Difference between Copay Coinsurance and Deductible
4. Balance Your Health Insurance Plans
Sometimes, your employer provides you with a group insurance policy, and you avail an additional individual health policy to strengthen the protection towards your finances.
To add to this, policyholders also opt for a family floater plan that can help to insure their family in addition to them.
With so many insurance policies at play, it can become difficult for you to manage your premium payments towards them. In this scenario, it is best to make sure that you avail your individual insurance, keeping in mind the gamut of benefits you can already avail from your other insurance covers.
This way, you can manage the premium payments towards your insurance policies more effectively.
5. Seek Long-Term Healthcare Insurance Policies
The premium payments towards long-term insurance policies are usually lower than those of the traditional plans with the annual term. Thus, availing a long-term health insurance plan with 2-3 year tenure can help to lower your premium payment by a substantial amount.
In recent years, there are several insurance companies that have made this long-term health insurance plan readily available. To ensure that you maximise your benefits from these plans, compare the policies offered by various insurance providers to choose the one best suited to your requirements.
6. Opt for Top-Up Plans
Top-up plans are extremely useful when it comes to availing a high coverage without paying a huge premium towards it.
Top-up plans usually help to split your cover into two parts. This allows you to raise a higher claim that can exceed the pre-decided limit.
Let us look at an example to make things easier:
Say that you have a plan of Rs. 10 Lakh with a benchmark of Rs. 5 Lakh. You raise a claim of Rs. 7 Lakh against this plan. The insurance company will then pay for the additional Rs. 2 Lakh expense incurred for your treatment.
This way, you pay a lower premium for your health insurance plan and avail the top-up plan if your treatment expense demands you to.
7. Opt for Family-Floater Plans
Before knowing how a family floater insurance plan can help you to lower your premium payments, you must first learn the difference between individual and family floater plans.
Their difference can be illustrated in the table below:
| | | |
| --- | --- | --- |
| Parameters | Individual plans | Family floater plans |
| Applicability | Under these plans, the sum assured for each family member under a single insurance plan is fixed. | With this plan, the entire sum assured can be utilised to cover the treatment cost of a single individual. |
| Premium payment | The premium for this type of health insurance policy is based on the age and sum assured of each individual covered under it. | In this case, the premium for most health insurance plans is based on the age of the eldest member of the family covered. |
| Difference between prices | The premium payment towards each policy is generally high. | With family floater plans, the cost of the policy can be up to 20% lower than that of individual health insurance plans. |
If you look through the table provided above, you will find that family floater insurance plans are generally cheaper than that of individual plans.
That is why, if you are looking for insurance plans that extend to your family, you can reduce your premium for them by opting for a family floater insurance policy.
8. Compare the Affordability of Plans Online
When you compare and purchase policies online, you will be able to find attractive offers and discounts on your insurance policy. With these offers, you can reduce the premium paid towards your insurance policy to quite an extent.
Apart from lower premiums, by comparing the benefits offered by each insurance policy online, you will be able to maximise your benefits from them.
Know more about Compare Health Insurance.
9. Purchase a Policy for Your Parents Before They Reach 60 Years of Age
With most health insurance plans, the premium payments towards it increase as the age of the insured individual crosses 60 years.
That is why, if you are availing health insurance for your parents, it is best if you do it before they reach 60 years of age. That way, you can reduce your premium payment towards it.
With these 10 tips, you can reduce the premium paid towards your health insurance policy to quite an extent.