Property Insurance
for your
Home, Shop and Business

Terms and conditions apply*
Mutation of Land in West Bengal: Eligibility, Documents & Application Process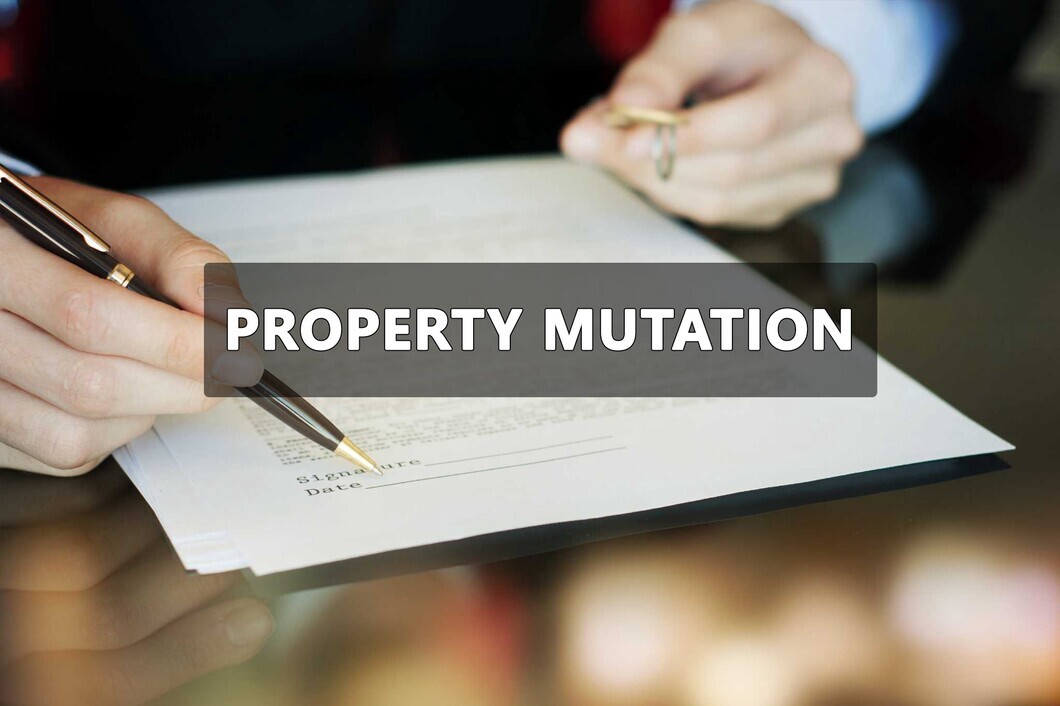 Property mutation, also known as transfer of title refers to the shift of ownership from one individual to another during the transaction of property. 
Mutation of a property enables new owners to receive revenue records. After mutation, all the property-related details are updated in revenue records which are further regulated under different civic bodies. 
The sections below highlight all the particularities related to mutation of land or property in West Bengal.
Importance of Property Mutation
Property mutation in West Bengal is mainly done when a property is being bought or inherited. In addition, the mutation process is followed when one purchases a property via power of attorney or receives a property as a will or gift.
Land records act as legal documents when land disputes crop up.
Property mutation is useful in proving land ownership.
A mutation certificate helps in verification purposes when landowners sell their property.
One has to show a mutation document to clear property tax payment obligations.
Mutation of property in West Bengal enables individuals when property owners have to make an application for water or power services.
In case a property has two owners, mutation certificate will be in both their names
Eligibility Criteria for Property Mutation in West Bengal
An eligible person must have the right of title of a unit or establishment (building/land/dwelling unit/shop) within a respective location as a lessee or an owner. If so, that individual is eligible to apply for property mutation and title record.
Documents Required For Property Mutation in West Bengal
In order to complete the property mutation process in West Bengal, one must be well-acquainted with the documentation. The documents that must be enclosed with the application form while mutating a property in case of selling it are as follows:
Sale deeds
KYC papers (Aadhar card, ration card, etc.)
Stamp-affixed application Form for property mutation
Registration deeds
Affidavit on stamp paper
Filled out mutation application form
Set of documents is different when there is a mutation of property in case of inheritance or will.
Copy of succession certificate
Application of property mutation with stamp affixed
Power of attorney copy
Affidavit on stamp paper
Sale deeds
Registration deeds
Aadhaar card
Ration card
Death certificate
Receipt showing that property tax payment is up-to-date (For power of attorney)
Current property tax payment receipt
Affidavit on stamp paper of requisite value
How to Apply for Property Mutation in West Bengal?
Here are the steps that must be followed during property or land mutation in West Bengal:
Online Application Process
Step 1: Go to the official website of  Banglarbhumi and sign in to the account with username and password to register on the official portal of West Bengal e-district Banglarbhumi.
Step 2: This step involves filling out the application form. For that go to 'Citizens Service' and then select 'Online application'. 
Step 3: Proceed to choose the Mutation Application' tab and get redirected to land/property mutation form.
Step 4: Now mention details of buyers on the 'applicant description' page of the form. 
Step 5: In case the applicant is buying for herself or himself, choose the option named 'Vende (self)'. Provide name, mode of transfer, address, deed number, etc. 
Step 6: Then go to 'Particulars of Transferrer' and then select 'Add seller details' tab.
Step 7: Mention all the information related to sellers. Also, provide land area and other necessary particularities. In addition, a list of enclosures must be mentioned. Compile and upload necessary documents. 
Step 8: Now head to the online application menu and select Fees payment tab. Make payment for the property mutation via 'Online mode' or 'counter payment' option. 
Step 9: Proceed to verify payment status and finally click on 'Submit'.
On clicking it details related to a seller will be automatically recorded. Applicants will receive a reference number and acknowledgement receipt for future reference. On successful physical verification of the property mutation order, the application will be processed by concerned authority.
Offline Application Process
Even one can opt for the offline application procedure. Here are the steps that will guide one to do so:
Step 1: Applicants must visit the nearest sub-registrar office for getting insight regarding the entire property mutation process.
Step 2: Collect the application form from the concerned block and fill it out as per prescribed format without making any errors.
Here are the details that must be included in application form:
Name
Seller's address
District name
Village and taluk
Old and new survey numbers of land.
Buyer's name and many other particularities pertaining to property registration.
Step 3: Submit the application to the concerned operator and attach necessary documents with the form.
Step 4: Applicants will receive a transaction number in their registered mobile number. On successful registration, this transaction number enables one to know about the entire mutation process. In addition, the transaction ID will enable applicants to track their application status.
Step 5: The request for a mutation certificate will undergo verification under the revenue officer. Firstly the request for a mutation certificate will be forwarded to the concerned authority by sub-registrar officer.
Step 6: The concerned authority will then ensure that the acquisition for which property mutation is sought does not disregard any provisions as stated in West Bengal Land Revenue and Land Reforms Rules.
Step 7: Property measurement and verification will be conducted depending on the registered deed. It will help to ensure the authority whether the property is in any legal disputes.
Step 8: Post verification, property mutation request will be accepted and property mutation document will be issued by the authorised Government Officer.
How to Make Payment for Obtaining Property or Land Mutation Document?
One can easily make payments from the Banglarbhumi portal. Here are the steps that will enable one to do so:
Step 1: Visit Banglarbhumi portal and go to 'Citizen Services' tab.
Step 2: Then select 'online application' and click on fees payment.
Step 3: On the redirected page, choose 'request type' as Mutation. Provide with the application number and select 'View'.
Step 4: Then select the preferred payment choice. Proceed to continue.
Step 5: In this step, a GRN number will be issued. Proceed to click on 'Submit' and then enter the amount payable and select confirm.
Step 6: Get redirected to the portal of a preferred financial institution where one must provide required details and complete the payment process.
Applicants will be again redirected to the Banglarbhumi portal upon successful completion of the payment. A case number will also be issued when one clears the payment.
How to Track Application Status for Property Mutation In West Bengal?
Besides knowing how to do mutation of land in west Bengal, one must be aware of the procedure that helps one to monitor the status of property mutation applications online.
One can easily check the status of a property mutation by following the mentioned steps:
Step 1: Visit the West Bengal Banglarbhumi portal and navigate to 'Citizen Services' option.
Step 2: Choose the 'Mutation Status' tab from the different services that will appear on the screen.
Step 3: Now select from the two options: deed-wise search and case-wise search.
Step 4: One has to provide necessary details like district name, Mouza, block and mutation case number. Click on 'Submit
After mentioning all the requested details, one can view the application status of the property mutation in West Bengal. One can take a printout of the document for future usage.
How to Download Property or Land Mutation Document?
Here are the steps that will enable one to download the property Mutation document:
Step 1: Visit the official portal West Bengal Banglarbhumi and head to the service tab labelled as 'Citizen Services'.
Step 2: Then select the 'Application receipt/reprint' tab.
Step 3: Proceed to select the request type. Provide the unique application number
Finally, click on the 'Next' tab to download or print the land or property mutation document online.
In conclusion, mutation is compulsory in every legal transaction. Property mutation is the next step after one is done with the property mutation. It is ideal if the property mutation is done just after the purchase, from the perspective of ownership transfer. To gain a well-rounded idea regarding the mutation of land or property in West Bengal, refer to the sections mentioned above.
FAQs About Mutation Of Land In West Bengal