Jan
Feb
Mar
Apr
May
Jun
Jul
Aug
Sep
Oct
Nov
Dec
Check Two Wheeler Insurance Policy Status Online
Different ways to check Two Wheeler Insurance Policy Status
When the insurance policy for a bike is purchased, it automatically gets linked to the vehicle's registration number.
Thus, conducting bike insurance online check by utilising its registration details has been considerably facilitated with the advent of several online platforms.
Following are a few methods you can adopt to look through a two-wheeler's insurance details online:
Visit the requisite Regional Transport Office's official website and enter the bike's registration details to check the insurance status.
The same can be done by visiting the official website of the State Transport Department.
Visit IRDA's data repository – Insurance Information Bureau's official website and follow a few simple steps to check two-wheeler insurance status.
Visit the official website of the Ministry of Road Transport and Highways – VAHAN, and enter the bike's registration number and a few other details to check its insurance status.
The above are the four online ways through which you can retain information on a bike's insurance status.
Following is an elaboration of the third and fourth processes in the list above for conducting a two-wheeler insurance check.
Check Bike Insurance Policy Status Online via IIB – Steps
Insurance Information Bureau or IIB is a web-portal introduced by the Insurance Regulatory and Development Authority of India or IRDAI in 2009 to facilitate smooth functioning of India's insurance sector.
Under IIB all information regarding insurance policies issued in the country is collated and made available to policyholders to promote transparency of the entire operation.
Thus, if you are wondering "how to check bike insurance online", the easiest option would be by following a few steps through IIB. These are:
Step 1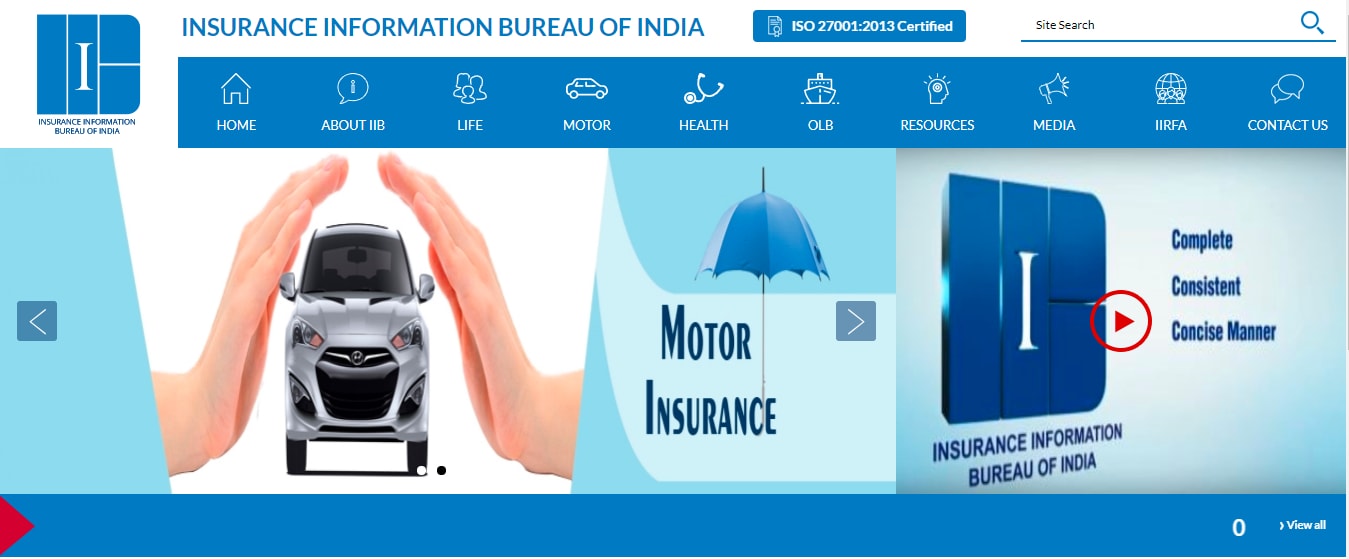 Log on to the official website of the Insurance Information Bureau.
Step 2

On the home page, under "Quick Links" click on tab marked V-Seva and you will be taken to the page of Accident Vehicle Information Retrieval System.
Step 3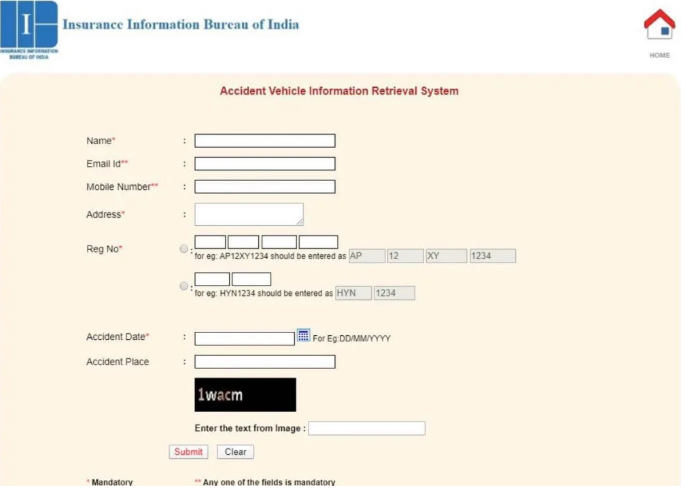 Enter mandatory details on the designated fields like owner's name, address, mobile number, email ID, two-wheeler registration number.
Further, if the bike has been involved in an accident recently and you need to track its insurance details to raise a claim against it, you will also need to provide details like the date and place of accident.
Step 4
Enter the captcha that appears and click on "Submit".
On doing so, the insurance details of the two-wheeler will appear on your screen. It is as simple as that!
However, utilising IIB's portal to check two wheeler insurance status comes with certain guidelines that you will need to be mindful of.
Guidelines for Using IIB Portal to Check Two Wheeler Insurance Status
To track a bike's insurance status, you need to enter its registration number to the IIB portal without using any special characters.
When an insurance company submits policy details to the data repository, the information appears on IIB's portal after a period of two months. Anyone making an enquiry about the same vehicle's insurance status on IIB's portal during this period will be unable to find it on the database.
While submitting a new vehicle's details to the IIB portal, insurance providers only submit its chassis and engine number.
On this portal, you can find the details of only those bikes whose insurance has been purchased post 1st April 2010.
You will be able to conduct a maximum of three searches with a particular email ID and mobile number. After three searches, you will be restricted from conducting any more.
Thus, by bearing these few details in mind, you can easily look up a bike's insurance details through this portal.
But, how can you check insurance two-wheeler insurance policy status if it is not available on IIB's portal?
You can try the fourth method!
How to Check Two Wheeler Insurance Status through VAHAN?
For people wondering "bike ka insurance kaise check kare" if the information is not available on IIB's portal can turn to the official website of the Ministry of Road Transport & Highways – VAHAN.
To do so, one needs to follow the steps below:
Step 1

Visit VAHAN e-services and navigate to the tab marked "know your vehicle details" on top of the page.
Step 2
Enter your bike's registration number and verification code.
Step 3
Click on the option of "search vehicle" that appears.
Step 4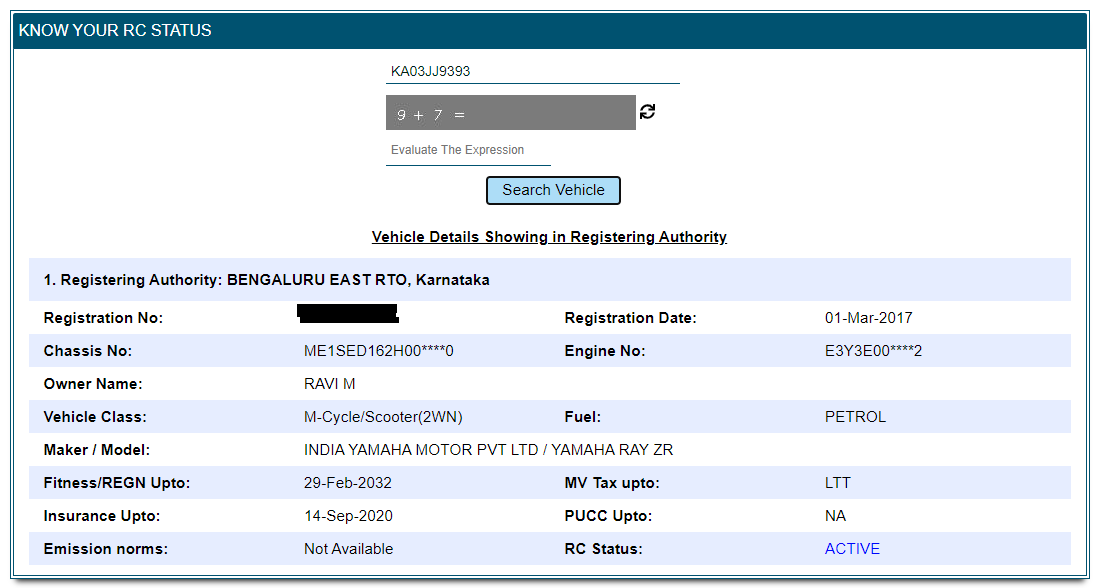 After clicking on the "search vehicle" option, your bike's insurance details will appear.
However, if the online bike insurance checking methods fail, you can also resort to using offline methods.
For instance, if you are wondering "how to check my bike insurance expiry date offline", you can visit your RTO office and submit your vehicle's details to know the same.
Alternatively, you can also call up the insurance provider to check a bike's policy status and expiry dates.
But, given that offline methods are time-consuming, it is advisable to opt for the aforementioned online ways to check insurance details!