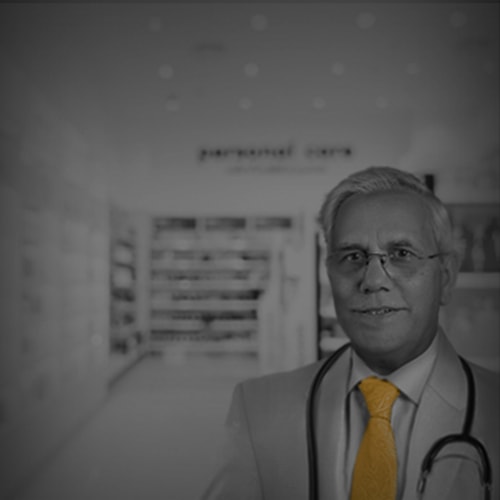 Critical Illness Insurance
Get Additional Sum Insured for Critical Illness related Hospitalization
{{healthCtrl.residentPincodeError}}
{{healthCtrl.familyComposureError}}
{{healthCtrl.mobileNumberError}}
Try agian later
Port my existing Policy
keyboard_arrow_right
You can select more than one member
{{healthCtrl.patentSelectErrorStatus}}
-

{{familyMember.multipleCount}}

+

Max {{healthCtrl.maxChildCount}} kids
All about Critical Illness Insurance
Deteriorating health is always a cause for worry. Whether it is a simple cold or a more severe condition, illnesses deter you from doing many of the usual things in life. Further, if you are involved in higher studies or a job, such health conditions may force you to compromise on the fixed schedule that is vital for you.
Also, as it happens, some illnesses are much more grievous and leave severe damages (both in terms of health and finance) in their wake. These are known as are critical illness and can wreck havoc in your life if you are not appropriately prepared for them.
Let's take a more elaborate look at them.
What is Critical illness?
Critical illness refers to life-threatening and severe health conditions, requiring extensive medical attention. Generally, treatment for such diseases requires prolonged medical care, whether in the hospital or at home.
Therefore, the expense involved with treatment for critical illnesses are generally higher when compared to the treatment for other diseases.
What is Critical Illness Insurance/cover?
If you are afflicted with a life-threatening condition, a standard health plan would likely fail to provide adequate protection for the same. For instance, cancer is a critical illness that involves considerable costs, way beyond the scope of the sum insured in a typical health insurance plan.
Therefore, a specific insurance policy that deals only with such critical conditions is a necessity, especially today when quality care has become so expensive in India. These critical insurance plans do not provide any coverage against lesser diseases and hospitalisations, but only kick-in when you are diagnosed with one of the listed critical conditions.
How Do Critical Illness Plans Work?
With regular health insurance plans, you receive the reimbursement of the expenses incurred while seeking medical care. However, with critical illness insurance policies, you can receive a lumpsum amount which can be utilised to cover treatment expenses when you are diagnosed with any one of the critical illnesses.
For instance, if the sum insured for the policy is Rs. 25 Lakh, you can claim this sum as soon as you are officially diagnosed with one of the life-threatening diseases eligible under you insurance provider's critical illness list.
List of Critical Illnesses
Following are some of the diseases that come under the list of critical illnesses, whose treatment cost typically exceeds the sum insured of standard health insurance policies.
| | |
| --- | --- |
| Myocardial infarction or heart attack | Aorta surgery |
| End-stage liver failure | Open Chest CABG or Bypass surgery |
| Apallic Syndrome or persistent vegetative state | Benign Brain Tumours |
| End-stage lung failure | Alzheimer's disease |
| Motor neurone disease | Cancer beyond a certain stage |
| Poliomyelitis | Permanent limb paralysis |
| Loss of limb | Severe head trauma |
| Coma beyond a certain severity | Muscular dystrophy |
| Stroke causing permanent disability | Medullary Cystic disease |
| Aplastic Anaemia | Major or third-degree burns |
| Angioplasty | Parkinson's disease |
| Cardiomyopathy or heart muscle disease | Blindness |
| Chronic lung disease | Bone marrow transplant |
| Persisting symptoms related to multiple sclerosis | Heart valve surgery |
| Kidney failure | Organ transplant |
| Brain surgery | Loss of independent existence |
| Deafness | Loss of speech |
However, the number of diseases covered under a critical illness insurance policy can vary from one insurance company to the other. For additional information, you can consult with your insurance provider.
The company can provide a complete list of critical illnesses supported under such specialised plans.
How to Buy Critical Illness Cover?
Now that you know about the critical illness list, you should learn the process for purchasing the cover. You have two viable options to avail critical illness cover.
Purchasing critical illness cover as a standalone policy.

Buying an add-on rider for your existing health insurance plan.

Buying a standalone policy is recommended for people who do not possess a health insurance cover.
Why Are Critical Illness Plans Important?
A significant aspect behind the stress involved with deteriorating health is a constant rise in healthcare costs. A report states that India's healthcare inflation for 2018-19 was around 7.4%, which is more than double that of the country's overall inflation rate of 3.4%. (1)
When your regular medical insurance plan fails to provide adequate protection against critical illness expenses, additional financial support from critical illness policies can come to your aid. 
Thus, your worry about affordable and quality healthcare in the country is justified. 
Availing quality health insurance policies ensure partial protection for your finances against liabilities arising from such diseases. These plans reimburse the treatment expense, including hospitalisation charges, pre and post-hospitalisation costs, medicinal costs and much more, in case you are diagnosed with certain conditions.
So, you are safe if you buy a health insurance plan, right? Wrong!
Standard health insurance policies only protect against financial liabilities arising from certain diseases and procedures. The vital aspect to understand is that your typical medical insurance policy does not offer sufficient sum insured required to cover the treatment cost of many common but critical illnesses. 
For instance, if you are diagnosed with cancer, heart disease or require an organ transplant, your medical insurance policy will not be sufficient for bearing the cost for such treatments. To safeguard yourself financially against these conditions and situations, you need to avail a critical illness cover.
Why should you Avail a Critical Illness Insurance Plan?
When determining the benefits of availing a critical illness policy, you should know about the four factors mentioned below.
Substitutes Your Income - Suppose you suffer a stroke and undergo partial paralysis on the left side of your body. Under such a circumstance, it would be impossible for you to work and earn your living. If you have a substantial critical illness cover, though, you can claim the sum insured and use that money to pay for treatment and sustenance as well. This is especially useful for people who are the sole bread earner for their family. This particular aspect of the plan is reason enough to always select critical illness plans with a substantial sum insured. 
The Amount Received from your Insurance is Tax-Free - Another significant benefit of availing a critical illness policy is its tax-exempt nature. If you are diagnosed with a critical illness and choose to claim the policy, the amount of money you receive from the plan is free from taxation under the Income Tax Act, 1961. Thus, you can keep all of the money for your use, without needing to pay a percentage of it to the government.
No End-Usage Restriction - Unlike health insurance policies, you are free to use the claim money as you want. Therefore, you can use the sum to seek high-quality treatment in a premier healthcare institution or to meet any other requirements. The insurance provider does not enforce any control over your use of the sum insured.
Peace of Mind - When diagnosed with a particularly life-threatening and complicated disease, most people start to worry about the expense of treatment. Rather than focusing on recuperating, such situations result in the ill desperately trying to arrange the funds needed for the remedy. This is an additional hassle that only contributes to further deterioration in your health. With a critical illness policy, you can concentrate on the quality of treatment and recovery, rather than stressing over the financial aspect.
Critical illnesses are just as common and prevalent as any other conditions. If you understand the essentiality of a standard health insurance policy, you should also be able to grasp why it is vital to opt for a critical illness plan.