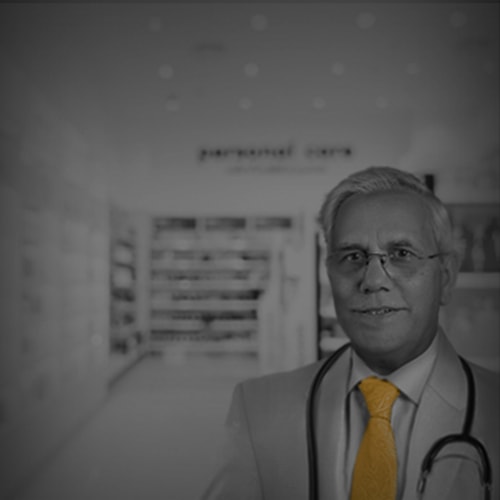 Critical Illness Insurance
{{healthCtrl.residentPincodeError}}
{{healthCtrl.familyComposureError}}
Try agian later
You can select more than one member
{{healthCtrl.patentSelectErrorStatus}}
-

{{familyMember.multipleCount}}

+

Max 4 kids
All about Critical Illness Insurance
Nowadays the moment we open the newspaper, we read about a case on cancer. And it just knocks us out of our place to think how rampant and common it has become. The C word scare has risen over the years, and to guard ourselves against it we have opted for a healthier lifestyle. But truth be told, diseases like cancer, also known as a critical illness, can happen to anyone at any time in life. And cancer is just the popular evil in the list.
There are many more lurking in the shadows like, kidney failure, stroke, paralysis, meningitis, deafness etc. Critical illness is an uninvited guest that takes a huge toll on both health and wealth and doesn't want to leave you or your family.
So, how do we face such a difficult situation? Well, critical illness definitely takes a toll on your mental and physical well-being, but your financial health can be taken care of with the right insurance coverage.
The penetration of health insurance in India is generally low, as people still feel they might not require it or it is a dead investment. And to top that, even if someone has a health insurance policy they are under-covered. Both in terms of choosing the right sum insured and choosing the right covers. One important cover that people usually miss out on is a critical illness benefit cover.
So, before we understand what a critical illness insurance does, let's understand what critical illness is.
What is Critical illness?
Critical illness is a serious medical condition that deeply affects an individual's health, lifestyle and finances. Some examples are illnesses such as cancer, sclerosis, coma, heart attack, paralysis etc.
What is Critical illness insurance?
Truth be told, critical illness can befall anyone at any point in life, although you might think the chances are pretty slim. You get yourself a health insurance, and you go on about life in the assurance that you are covered against diseases. But, as is the norm with life, the unexpected happens and you are suddenly confronted with an unfortunate critical illness. You turn to your regular health insurance to cover expenses incurred, but realize it might not be enough. Soon enough the tests, treatments, medicines wipe out your savings, leading you in a fanatical race for money management.
What is covered by Critical illness insurance?
Basically, critical illness cover or critical illness insurance gives the insured a lump sum amount in case one gets diagnosed with a critical illness that is usually not the case in a standard health insurance policy, where the hospital expenses are reimbursed. The best part is it takes care of all the expenses from A to Z – tests, treatments, post-treatment medicines, everything.
Now, there are a few life insurance term plans that come with critical illness benefits. But these don't offer you the flexibility of a proper add-on that you get with your health insurance such as the lump sum amount pay-out. That is why, it's always a better idea to go for a critical illness add on with your health insurance policy.
What are the diseases that fall under the Critical illness list?
These are some of the known diseases that fall in the Critical Illness list:
Cancer of Specified Severity
Myocardial Infarction
Open Heart Replacement or Repair of Heart Valves
Surgery to Aorta
Primary (Idiopathic) Pulmonary Hypertension
Open Chest CABG
End Stage Lung Failure
End Stage Liver Failure
Kidney Failure Requiring Regular Dialysis
Major Organ / Bone Marrow Transplant
Apallic Syndrome
Benign Brain Tumour
Coma of Specified Severity
Major Head Trauma
Permanent Paralysis of Limbs
Stroke Resulting in Permanent Symptoms
Motor Neurone Disease with Permanent Symptoms
Multiple Sclerosis with Persisting Symptoms
Loss of Independent Existence
Aplastic Anaemia
Major Burns
Note: This is not an exhaustive list.
Why should you take Critical Illness Insurance?
Critical illness insurance acts as a safe financial net if something unfortunate happens. It not only gives a lump sum amount to the insured but also takes care of the hospitalization and medication expenses. So, having a critical illness cover in your health insurance policy is in a way ensuring that you are always protected.
While you are dealing with the sudden turn of events, finance remains a major stumbling block. For instance, take the cancer drug Herceptin, used for breast cancer treatments. It costs Rs 75,000- Rs 1 lakh for a vial, and a patient needs 6 to 17 vials for treatment. While surgery costs can go into a daunting six-figures, pre-hospitalization, post-hospitalization, medicines costs, together add to the huge hole in your pocket. A well-calculated critical illness insurance will come in handy in such situations.
Not only stopping there, it also helps in providing tax benefits and offers free health check-ups by some insurers.
So, a critical illness insurance offers:
Lumpsum amount for care and other costs, without the need to submit any bills
Cost of care and hospitalization expenses
Tax benefits
Complimentary health check-up
Benefits of Critical illness insurance
The single-most important benefit of a critical illness cover is the upfront sanction of lump sum amount. Once a diagnosis certificate is submitted, the insured gets the lump sum within the chosen period of wait time. Or there is also an option to opt for hospitalization and medication expenses, in case of a critical illness.
What are the other things to know before taking Critical illness insurance?
We don't believe in taking you by surprise at the last minute with terms and conditions, that too in such difficult times. So, we want that you know everything right from the start. Here are some of the conditions that insurance companies usually have, for critical illness insurance, that you should know:
Any critical illness or a surgical procedure required for it will be covered if it is happening to you for the first time in life.
There is a waiting period of 90 days from the start date of the policy, for the critical illness insurance benefit to be activated.
The critical illness should not be a consequence arising out of a pre-existing condition or disease.
The person diagnosed with the critical illness has to survive for at least 30 days after being diagnosed with the disease. We know it's not the most pleasant piece of information, but we feel it is important to know.
Any illness that is because of intake of alcohol, tobacco and drugs will not be covered.
Any illness that is because of war, terrorism or military operations will not be covered.
Any critical condition arising out of pregnancy or childbirth.
HIV/AIDS is not covered.
Buy Critical Illness Cover with Health Insurance Policy
We feel something like a critical illness can only happen to someone who is old and not fit. But if we see around, the number of cancer cases amongst young people are increasing every day. Also, with top celebrities falling prey to such diseases, it's time we start accepting that critical illness can happen to anyone. So ideally, anyone taking a health insurance policy should look at a critical illness cover as add-on too. But if we had to sketch out the exact profile, it would make sense for people who:
Have a family history of a critical illness
Are primary Breadwinners in the family
Are individuals with high pressure jobs
How should you choose a Critical illness cover?
Critical illness cover comes as an addon to the base health insurance policy. Usually, insurers give 2 options to select the addon to the insurance policy:
You can either take a benefit policy where you get a lump sum amount in case of a critical illness or you can opt for a hospitalization benefit to cover the expenses.
You can opt for both, where the critical illness hospitalization expenses are part of the base insurance policy, and you take an addon benefit policy that helps you with a lumpsum amount.
Also, there are some plans in the market which gets paid based on severity of the condition. You should choose based on your need and the potential of being able to financially withstand the blow in case of such an emergency.
How to claim for a Critical illness Insurance?
If anything bad happens to you, the first step is call your health insurer. They will help you at every step and will also register your claim. Generally, the following documents are required for the claim to proceed:
Duly filled claim form
Photo ID proof
Medical records
Consultation and investigation reports
Attending physician's prescription
Bank details
Discharge summary by hospital, if applicable
When applying for this addon, you will have to choose from the list of illnesses for which you want the covers. To pick the ones relevant to you, analyze your lifestyle and heredity. Like if you have a very hectic job nature or if your family has a history of heart conditions, your choices become very clear. Also, choose a shorter wait time for lump sum over lesser premiums. In the hour of need, this will come to your rescue. Most importantly, make sure you read between the lines, from exclusions to the terms and conditions, so that you aren't confronted with unpleasant surprises at the most critical moment of claims.
You may never know what the future has in store for you. But you can always act at the right time to secure it. Like a wise man once said, 'A stitch in time saves nine'.

Explain it like I'm five
We're making insurance so simple, now even 5-year-olds can understand it.
It's a pleasant winter morning. Tina decides to enjoy the cool weather, puts on a jacket and steps out for a walk. A few minutes later, the cold changes to chill and it starts snowing! Now, Tina is stuck in the extreme weather without adequate cover – wishing she had brought her warm coat, cap and a pair of gloves with her. But she wasn't prepared for the unexpected. A critical illness cover protects you from exactly this – an unexpected turn of events.