Property Insurance
for your
Home, Shop and Business

Terms and conditions apply*
What is RERA: Online Registration Process and How to Check Status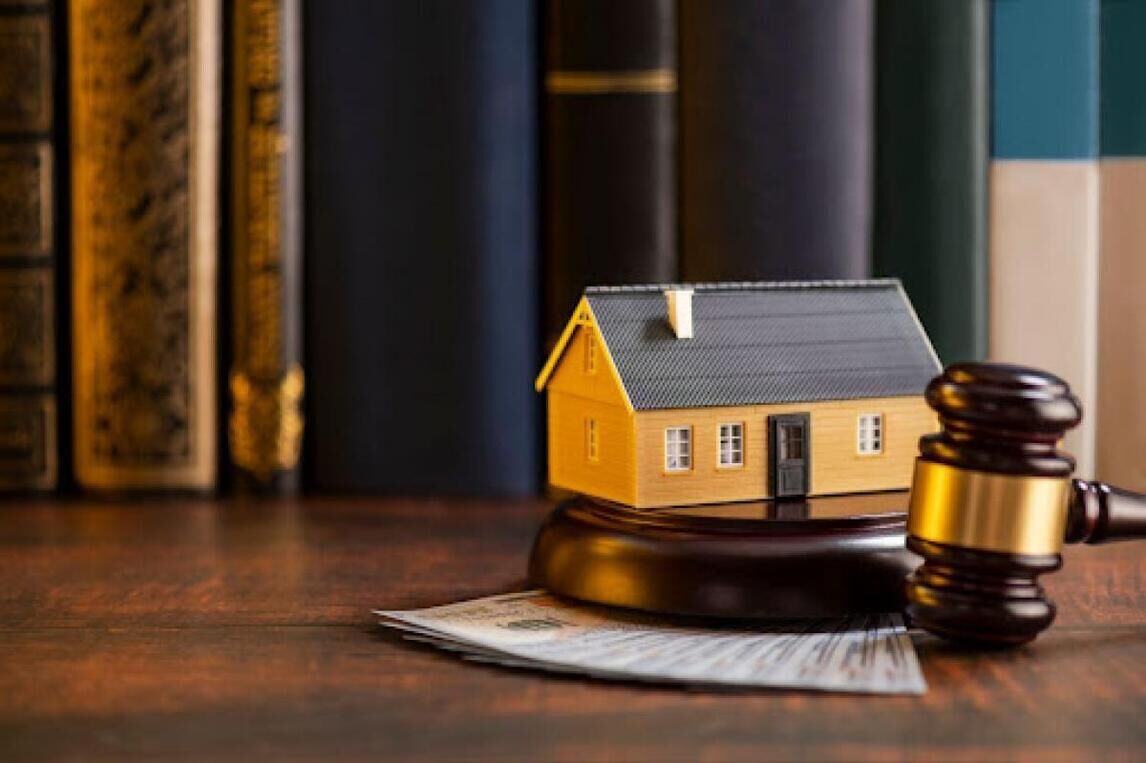 In 2016, the Government of India introduced the RERA Act to smoothen and facilitate the home buying process. The RERA act focuses on addressing the concerns of homebuyers, brokers, builders, and other stakeholders of the real estate industry. Since 2016, RERA has introduced many rules and reforms while many more are in progress. Knowing RERA guidelines and rules will ease the real estate process for you if you are a home buyer or builder. Keep reading this article to know more about what RERA is and its details.
RERA stands for Real Estate Regulatory Authority, and its main objective is to make this real estate industry more simplified and transparent. The Indian government introduced it to eradicate the existing problems and discrepancies in the real estate sector. The Rajya Sabha passed this bill on 10th March 2016, and it became effective on 1st May 2016.
Until now, 22 states and 6 union territories have acknowledged RERA rules, and 19 have an active portal. Before purchasing any property, one should always do a RERA registration check on the project to remain on the safer side.
What Are the Rules Under RERA Act?
The primary provisions and rules under RERA Act are listed below:
Every state of India has to follow and abide by the RERA Act, which is applicable to commercial and residential properties.
The ultimate selling price of a property will be based on its carpet area and not on its super-built-up area.
Home builders must deposit 70% of the funds they have collected from the homebuyers in a separate account for the project construction.
However, before signing a sale agreement, a home developer or builder cannot ask for more than 10% of the property's cost as an advance payment.
The house builder has to submit the project details, which include its legal title deed, financial statements and other documents on the website. They also need to update it based on the progress of construction.
House builders cannot promote, advertise, offer, market, sell, or book an apartment or plot without registering with RERA
In case of a delay in a project, a homebuyer can claim to get his/her entire invested money back. They can also choose to keep it invested and receive it as monthly instalments.
Homebuilders need to submit their project's original approved plans and the changes they have made to RERA.
In case of any delay, buyers and developers have to pay the same interest rate of 2% above SBI's MCLR.
For any kind of violation of law, developers and buyers can get imprisonment of up to 3 years; for agents, it can be up to 1 year.
If a homebuyer faces any structural defects during the first 5 years, the homebuilder has to rectify them within 30 days without charging anything extra. By failing to do so, a homebuilder becomes entitled to give compensation to the buyer under RERA.
Within 1 year of taking possession of the property, the homebuyer can contact the seller in writing in case of any shortcomings or defects.
Why Is RERA Registration Needed?
The RERA registration Act is needed to promote transparency and uniformity and to regulate the real estate industry. While RERA is active, every developer or builder has to inform the home buyers about the progress of the construction. Moreover, under this Act, home builders are also liable to offer homebuyers the keys according to the date mentioned. 
What Are the Key Benefits Offered by RERA?
Now that individuals know what RERA registration is and why it is needed, they also need to know about its benefits. RERA has a number of benefits for a homebuyer, real estate agent and home builder. These are:
Advance Payment: According to RERA Act rules, a homebuyer cannot take more than 10% of a project's total cost as advance payment. This benefits a buyer from having to collect a huge amount of money and pay it.
Carpet Area Standardisation: Prior to the RERA Act, it was unclear how a builder would calculate the cost of a project. However, with this Act now, promoters have a standard formula which they must use to calculate the carpet area. Thus, this way, promoters cannot charge more by showing increased carpet areas.
Buyer has Rights in Case of Defects: Within 5 years of possession, if there are any structural defects or problems in quality, a builder has to rectify these damages within 30 days at no cost to the buyer.
Reducing Home Builders' Risk of Insolvency: Maximum developers and promoters usually work on several projects together. Previously, project creators were permitted to transfer the money raised from one project to another. With RERA, this is not possible because 70% of the money raised must be put in a different bank account. Only after certification by an engineer, chartered accountant, and architect can this money be withdrawn.
Right to Buyers in Case of False Promises: A customer is entitled to a full return of the advance payment if there is a discrepancy between what the builder promised and what has been delivered. A builder may occasionally be required to pay interest on the amount as well.
Grievance Redressal: The buyer, promoter, or agent may submit a complaint with RERA if they have any grievances regarding the project. The Appellate Tribunal can also receive a complaint from someone who is unhappy with RERA's judgement.
Liability to Pay Interest in Case of Default: Before RERA, the interest paid to the buyer in case the promoter failed or delayed giving possession of the property was low. On the contrary, the buyer had to give much more interest to the promoter in case of delayed payments. However, with RERA, both parties are now required to pay the same amount of interest.
Right to Information: A purchaser has a right to full disclosure of all project-related facts. Plans for layout, execution and completion status are included in this.
How Does RERA Impact Home Buyers?
RERA has numerous impacts on home buyers. A few of them are mentioned below:
Due to the implementation of RERA, builders now have to disclose every detail of the undertaken project on RERA's official website.
Moreover, home builders have to update this information regularly according to the project's progress. This ensures buyers have transparency on the project's timeline.
According to the rules, a home buyer is liable to pay only on the basis of the carpet area or the area which is enclosed within the walls. A seller cannot charge buyers on the basis of a super built-up area which includes stairs, lifts, lobbies and balconies.
Home builders have to separately keep 70% of the money they have collected from the home buyers in a different account. This will ensure the money will be used for the progress of this project only.
RERA emphasises on timely completion of projects. Any delay in the possession means the buyer can claim an interest rate of 2% over SBI's MCLR for the period of delay from the home buyer.
After the buyer gets the handover, he or she can report construction defects for up to 5 years, and the developer is liable to rectify them. Moreover, developers must resolve the disputes within 120 days of their filing.
Without informing two-thirds of the alterations, a developer cannot make alterations and additions to the building plan. Only after the majority of the homebuyers agree the builder can proceed with the alterations.
This Act prohibits developers from asking for more than 10% as advance payment from buyers.
At the time of possession, if the homebuyer finds any discrepancies in his/her title deed, he or she can immediately ask for compensation from the builder.
What Are the Objectives of RERA Registration?
The objectives of RERA registration are given below:
To reduce fraud by builders and increase compliance.
To reduce delays during the handover period.
To develop grievance dispute resolution procedures.
To increase consumer accountability and transparency and safeguard their interests
For efficient operations.
Now that you know the objectives of RERA registration, let's proceed to its application procedure.
What Is the Process of RERA Registration?
The RERA registration process is given below:
For Promoters
Step 1: The first step for promoters is preparing a checklist and gathering all required registration documents.
Step 2: Next, promoters have to obtain the number of the separate bank account that they have opened according to Section 4 (2) (I) (D) of the Act.
Step 3: Then, they need to complete and submit Form A, which is the application form for registration.
Step 4: Next, individuals need to complete and submit Form B, which is a declaration made by the promoter in accordance with Section 4 of RERA.
Step 5: Next, a promoter must complete and submit Form G, which is a proposed agreement for project allocation or sale.
Step 6: After that, a promoter must submit an affidavit stating that the information supplied in Form G complies with RERA regulations.
Step 7: Promoters also need to submit an affidavit indicating that all booking amounts were paid in accordance with Section 3 of the Act and that no money was obtained from the buyers.
Step 8: A promoter needs to pay the required registration fees. This fee will vary from state to state.
Step 9: Next, a promoter has to send a duly signed hard copy of each document to RERA authorities via mail.
Step 10: The final step for a promoter is to complete and submit Form C, which will let the promoter obtain the registration certificate.
For Real Estate Agents
Step 1: The first step for real estate agents is to fill out the application form and submit it, including all the necessary documents and fees.
Step 2: The next step is that a registration number will be provided to an agent. An agent has to mention this number for every property sale.
Step 3: On a monthly basis, an agent must maintain all the documents, records and a book of accounts related to all the transactions.
Step 4: The agent needs to share all the documents and necessary information with the buyer.
Step 5: An agent can be suspended if he or she commits any fraud during the registration process or misrepresents him/herself.
What Are the Documents Required for RERA Registration?
Here is a list of all the necessary documents required for RERA registration.
A promoter's last 3 years' income tax return files.
Promoter's audited profit and loss statement, balance sheet, and audit report.
Copy of a promoter's Aadhaar card and their PAN card. If there are many promoters, copies of each promoter's PAN card and Aadhar card must be submitted.
Photo of a promoter the size of a passport. If the promoter is a business or corporation, then pictures of every member, including the chairman and director, must be included.
The documented legal title deed and any other relevant documents. All of the promoter's legal rights to the property should be reflected in these documents. The promoter must offer a non-encumbrance certificate if there is no documented legal title deed. This must be obtained from a revenue officer who is at least a Tehsildar in status.
A copy of the collaboration agreement and the owner's permission is required if the promoter does not own the land on which the project is being developed.
An approved layout plan of the project.
A systematic plan of all the facilities that will be offered to the buyers. This will include plans for providing drinking water, combating fires, using renewable energy, and providing for evacuation.
All details regarding the location of the project. This should include the latitude and longitude of the proposed project's borders.
An estimated bill, which will include details of the sale agreement and planned conveyance deed.
The number of apartments, carpet area, open terrace area and balcony area, if any.
Details of the available parking slots and the number of garages for sale.
Addresses and names of real estate agents (if any).
Names and addresses of anyone involved with the project development, like architects, structural engineers, contractors, and any other person.
Form B declarations. This form declares that no discrimination should take place at the time of project allocation by the promoter or anyone authorised by the promoter.
Any other necessary documents that the state in which one is registering the project requires.
After registering with all the necessary documents and following the steps given above, one checks his/her RERA registration online status.
What Is the Applicability of RERA Registration?
The applicability of RERA Registration is mentioned below:
Parties to the Transaction: It applies to promoters and real estate brokers, including contractors, builders, development bodies, developers, or any other public bodies who develop/construct buildings/land/apartments to sell it.
Type of Properties - It is applicable for office buildings, apartment complexes, and plots developed for sale.
Area: Real estate projects which are larger than 500 square metres or have more than eight flats must register.
What Are the Charges for RERA Registration?
The registration charges for RERA vary from one state to another. Consider the list below to find the required details:
| | | |
| --- | --- | --- |
| State | RERA Registration Charges for an Individual in ₹ | RERA Registration Charges for Applicants Other than One Individual in ₹ |
| Delhi | 10000 | 50000 |
| Haryana | 25000 | 250000 |
| Madhya Pradesh | 10000 | 50000 |
| Andhra Pradesh | 10000 | 50000 |
| Maharashtra | 10590 | 100590 |
| Gujarat | 10000 | 50000 |
| Assam | 10000 | 50000 |
| Chhattisgarh | 10000 | 50000 |
| Rajasthan | 10000 | 50000 |
| West Bengal | 25000 | 250000 |
| Chandigarh | 10000 | 50000 |
| Tamil Nadu | 25000 | 50000 |
What Are the Penalties Under RERA Act?
The penalties under the RERA Act are divided among the buyers, agents and builders. Here are the necessary details.
| | |
| --- | --- |
| Offence | Penalty |
| Violation of the Appellate Tribunal's rules | Imprisonment for up to a year, a fine equal to 10% of the project's estimated cost, or both |
| Non-compliance with RERA | A daily fine of up to 5% of the project's estimated cost |
| | |
| --- | --- |
| Offence | Penalty |
| Failing to register projects | A penalty of ₹ 10,000 every day up to 5% of the project's estimated cost |
| Violation of RERA rules | A penalty of 5% of the estimated value of the project every day |
| Violation of the Appellate Tribunal's Rules | 10% of the estimated cost of the project or imprisonment up to 1 year |
| | |
| --- | --- |
| Offence | Penalty |
| Failing to register | 10% of the estimated project cost |
| Violation of laws | A fine of 10% of the estimated cost of the property or up to 3 years of imprisonment |
| Giving false information | 5% of the project's estimated cost |
Applicable Penalties Under RERA
| | | |
| --- | --- | --- |
| Offence | Applicable Section | Applicable Penalties |
| Breach of terms for which registration is obtained | Section 9(7) | Registration number of agent to be cancelled |
| Securing registration through fraud or misrepresentation | Section 9(7) | Registration number of agent to be cancelled |
| Violation of Sections 9 and 10 of the RERA Act | Section 62 | A fine of Rs. 10,000 is imposed for each day that the default persists, up to a maximum fine of 5% of the unit's selling price. |
| Violation of orders of RERA authorities | Section 65 | Fine up to 5 per cent of the cost of unit sold |
| Violation of orders of Appellate tribunal | Section 66 | Up to a year in prison or a fine equal to 10% of the unit's selling price |
That piece comprehensively describes what RERA is and how it impacts home buyers, sellers and agents. Having in-depth knowledge about the registration process, documents and penalties will further help individuals in the property purchasing or selling process.