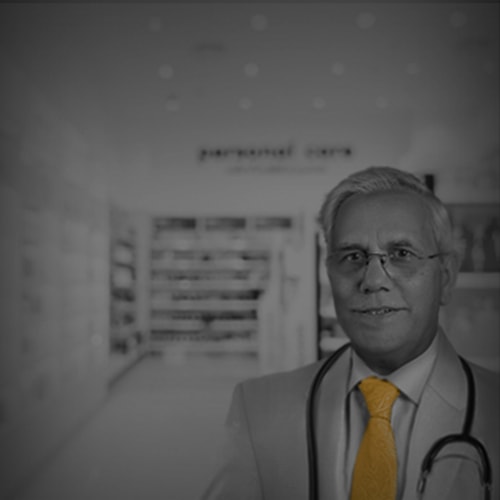 Health Insurance
{{healthCtrl.residentPincodeError}}
{{healthCtrl.familyComposureError}}
Try agian later
You can select more than one member
{{healthCtrl.patentSelectErrorStatus}}
-

{{familyMember.multipleCount}}

+

Max 4 kids
Family Floater vs Individual Health Insurance
Health is wealth! Having health insurance these days is happiness, you stay stress-free because you know you have a plan, financial protection. One problem here is to choose from the wide array of options, which one is best for you, isn't it? But if you have a clear mind as to what you want, it is actually not that difficult. Let us also help you in choosing one appropriately. We have simple policies with bucket full of benefits, and to make it all transparent and simple we first make you understand the basics. Clear your basics, read about the benefits and then choose the policy which suits you the best.
There are two types of health insurance policies, Family floater Insurance, and Individual health insurance. Let's take each up one by one and understand what are the basic differences, to help you choose better.
What is Family Floater Health Insurance?
We know how much you love your family and would want to protect them in every possible way. Responsibility is what we all feel towards our family members and their well-being. Your world crashes down when any one of your family members is sick. This feeling is so relatable, and we understand.
One way to protect all your family members in one go is by planning and choosing a Family Floater health insurance plan for them. This plan is for the entire family, that is under one annual premium payment all the members of your family will have health coverage.
You pay one fixed amount as premium and your entire family's unforeseen medical needs are taken care of, such as surgery, hospitalization, treatment, etc. This premium is calculated as per the age of the oldest family member.
Let's understand this further, say your family floater cover is four lakhs and you are a family of four members. Now if the need arises, any one member can use this entire amount of four lakhs in case of a medical emergency or all the four members can use whatever amounts they require as and when the need arises, staying within the boundary of the sum insured, i.e four lakhs.
However, the point to note here is that if one person uses the entire sum insured, the others will be left with nothing to use, moreover it will also decrease the bonus or discount for the entire group. Family floater insurance is flexible when it comes to using the insurance coverage for a group and especially beneficial and suited for families that are nuclear or have small kids.
What is Individual Health Insurance?
Health conscious right? We all are. You want to do so much in life, need to save money, buy a house or a car and even travel the world! There should be some plan to save all the money you are shedding on medical expenses, right?
We have a plan for you, and it can be referred to as an Individual Health Insurance. As the name suggests, it provides individual coverage of a fixed/a dedicated amount to each individual. This type of Insurance works best if you have elders in your family, their medical needs are more, given their age, so one should go with Individual coverage for the maximum benefit of the sum insured. Unlike Family Floater, this policy is not flexible in terms of utilization of the policy amount.
The premium amount in this type of Insurance is calculated on the basis of the insured's age, as the policy coverage is dedicated to one person only. If the insurance remains unused, one can even avail a no-claim bonus or other policy discounts at the end of the policy's term.
The main moto of both these policies is to provide you with financial help in times of medical emergencies but both have their own pros and cons. One approach can be to pick one family floater for all young members of the family and individual health insurance for elder members as with age comes major health issues.
However, this decision mainly depends on the health issues a family has or how prone a person is to health issues; accordingly, he/she can choose the appropriate health insurance policy.
Difference between Family Floater and Individual Health Insurance
| | |
| --- | --- |
| Family Floater Health Insurance | Individual Health Insurance |
| It is for the entire family. One annual premium provides coverage to all members of the family. | It provides coverage to one individual only. |
| It comes with a flexible utility of the sum insured between the members of a family. | As only one person is insured, the flexibility criteria do not fit. He/she either uses the sum insured or not. |
| Premium is calculated as per the age of the oldest family member. | The age of the individual to be insured is the deciding factor for the policy's premium. |
| One member's usage of the entire policy, the amount will affect the entire family's bonus. | The insured can enjoy no-claim bonus and other incentives, given his usage of the policy amount. |
Benefits of Family Floater & Individual Health Insurance
Benefits of Family Floater Health Insurance Policy
Restoration benefit is an addon cover we offer with family floater health insurance plan.
For this plan, we advise you should go for high sum-insured as it is distributed between all family members, you can keep 10 lakh per person and calculate the sum insured.
If you are planning to get your parents insured, remember with age the insurance premium goes up. So, if you already have a plan, you can increase its sum insured with a top-up plan we can provide you.
Daily hospital cash cover is very beneficial for managing the expenses beyond the hospital bill.
Go for Home (Domiciliary)hospitalization if your parents need care at home. This benefit covers medical expenses for any illness or injury requiring medical treatment taken at home, which would otherwise have required hospitalization.
Benefits of an Individual Health Insurance Policy
Critical illness is an addon cover we offer with health insurance plan. It covers hospital expenses in case of critical illnesses.
For this plan, we advise you to go for a higher sum insured as it increases the amount you have in case of an Accidental Hospitalization. 5-10 lakhs should be fine.
If you plan to have a family in the future, we offer you Maternity Benefit with an Infertility Benefits as well.
Daily hospital cash cover is very beneficial for managing the expenses beyond the hospital bill.
Accidental hospitalization benefit covers costs like Ambulance, Daycare procedures, Pre-hospitalization and Post-hospitalization expenses
There is more to it than what is listed above, get in touch for more details, we are right here for you.
While choosing one out of the two, the premium should not be the only thing to consider. In short, a family floater insurance covers the entire family in one policy and individual insurance provides coverage to individuals only. The right approach would be to target covering all family members and getting maximum benefits of both the policies. Do your research on both and zero down which one is best for you and your family.