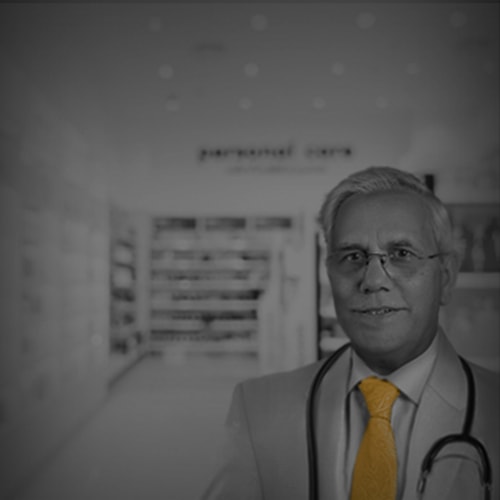 AYUSH Health Insurance
{{healthCtrl.residentPincodeError}}
{{healthCtrl.familyComposureError}}
{{healthCtrl.mobileNumberError}}
Try agian later
Port my existing Policy
keyboard_arrow_right
You can select more than one member
{{healthCtrl.patentSelectErrorStatus}}
-

{{familyMember.multipleCount}}

+

Max {{healthCtrl.maxChildCount}} kids
What is AYUSH Benefit in Health Insurance?
AYUSH also known as Ayurveda, Yoga, Unani, Siddha and Homeopathy systems of healthcare. While AYUSH treatments are essentially based on the notion of natural ailments, AYUSH treatments do include drug therapies to cure specific diseases and maintain overall health.
However, these drugs are usually comprised of natural ingredients, making them easier for the body to absorb and benefit from, with minimal side effects.
Post the modification in IRDAI rules, many health insurance companies such as ours now cover for AYUSH treatments, especially for insured family members who are 60 and above. 
The Importance of AYUSH Treatment
In recent years, there has been a paradigm shift from conventional medicines to alternate treatments like Homeopathy, Ayurveda, Naturopathy and Yoga, et al. To support this trend, health insurers like us have started offering ayurvedic treatment covers as part of their health insurance policy.
So, if you believe in the power of alternate treatments, here's more power to you. Here's everything that you need to know about alternative treatments like AYUSH in health insurance.
AYUSH in Healthcare Services Today
With the objective to bring more light to AYUSH related treatments, the government of India in 2014 formed the Ministry for AYUSH and consequently brought in the National Board for Hospitals (NABH) to start implementing quality healthcare standards for hospitals providing AYUSH treatments as well. Today, more than 50 hospitals across India are accredited to provide reliable and authentic AYUSH related treatments. 
Benefits of AYUSH Treatment
It has a more holistic approach to healthcare, addressing gaps in medical services and provides for healthcare that focuses on one's complete health and wellbeing.
It is one of the best alternative treatments available for elderly people.
Lifestyle issues such as Tobacco Addiction and Drug Abuse can be dealt with effectively through specific AYUSH treatments, one such example being that of Yoga. 
Lifestyle diseases have been on a rise in India. However, many of them like Diabetes and Hypertensions can also be tackled with the use of alternate treatments present within the AYUSH system. 
Overall, AYUSH treatments are said to have lesser side effects, and are also a lot more cost effective than modern medicine.
Know more about AYUSH Benefit in Health Insurance
Who can avail for AYUSH Treatments in Health Insurance?
When you opt for a Health Insurance by Digit, you can opt for an AYUSH cover if you are 60 and above or are insuring your parent as part of your plan or, buying a separate Senior Citizen Health Insurance plan for them. This is because, it is highly recommended for people above 60 to take up AYUSH related treatments 😊
What is covered under AYUSH Benefit in Health Insurance?
If you've opted for an AYUSH cover in your health insurance, Digit takes care of all your medical expenses for your inpatient treatment under Ayurveda, Unani, Siddha or Homeopathy.
Note: The treatment has to be undertaken in a government hospital accredited by Quality Council of India or National Accreditation Board on Health to get the claim paid under your Health policy.
What is not covered under AYUSH Benefit in Health Insurance?
Any hospitalization taken for less than 24 hours
Pre-hospitalization & Post-hospitalization Expenses, Day Care Procedure and Outpatient Medical Expenses under alternative treatment
Any preventive and rejuvenation treatments that are not medically necessary (so not the Kerala Alternate Treatment resort ones aren't included in this 😉)
What are the conditions to be kept in mind to avail Ayurvedic Treatment in Health Insurance?
Expenses for Ayurvedic Treatment will be covered if treatment is taken in a center that qualifies under AYUSH treatment in health insurance. This definition of a qualified center is created by the IRDAI. 
Listed below are the kind of centers that qualify under this condition:
1. Teaching hospitals of AYUSH colleges recognized by Central Council of Indian Medicine (CCIM) and Central Council of Homeopathy (CCH)
2. AYUSH hospitals having registration with Government authority under appropriate Act in the State/UT and complies with the following as minimum criteria:
Has at least 15 in-patient beds
Has minimum 5 qualified and registered AYUSH Doctors;
Has qualified paramedical staff under its employment round the clock;
Has dedicated AYUSH therapy sections;
Maintains daily records of patients and makes these accessible to the insurance company's authorized personnel;
Also, the patient should be hospitalized for more than 24 hours in a recognized hospital to claim for the treatment taken. The treatment exhibiting some positive remedial effect is a requirement of some insurers to accept a claim.