How to Link Aadhaar to PAN Card?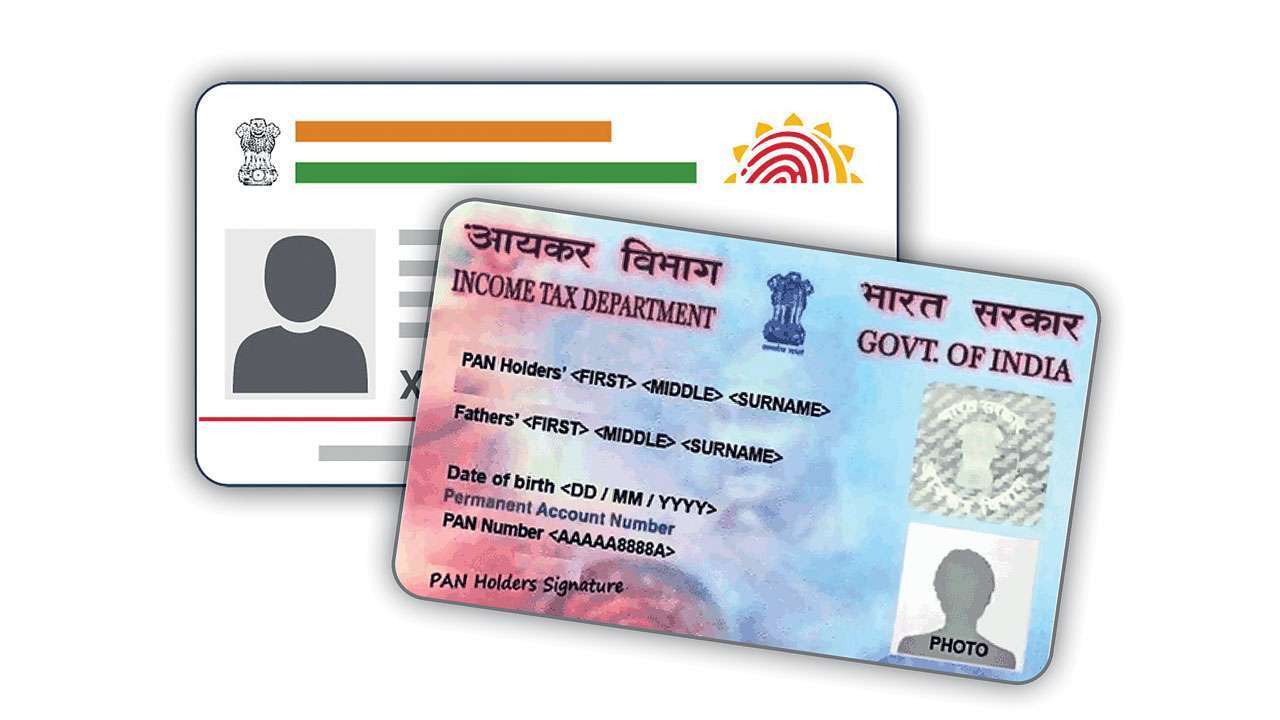 Learn more about Aadhaar Card & PAN Card Linking & Requirements
Since you are searching for ways to link Aadhaar card to your PAN card on the internet, it is imperative that you have received messages from your banks regarding this new mandate.
The tentative date to complete this process has recently been extended from 31st March 2021 to 30th June 2021.
So, if you have already completed your PAN-Aadhaar link, well and good! If not, read our guide to know about the possible outcomes you might face if the process is delayed beyond this date.
Also, know about the linking process and why you should proceed with it at the earliest.
Why is it important to link Aadhaar to PAN Card?
What is the significance of establishing the PAN and Aadhaar link, you ask?
Here is a list of reasons that make the PAN-Aadhaar linking process so crucial.
By completing this process, you can avoid the danger of getting your PAN card deactivated. 
Having a non-operational PAN card means you cannot file your Income Tax Returns.
You can get access to a list of comprehensive details about all taxes charged against your Unique Identification Number for future reference.
With successful PAN-Aadhaar linking, authorities no more have to tackle the hassles of multiple PAN cards issued for a single taxpayer.
Now, you might be wondering if you fall under the category of individuals who have to follow this mandate at any cost. Well, we have an answer for that as well. 
Process to Link Aadhaar to PAN Card
Linking Aadhaar and PAN card is compulsory for every individual with taxable income.
Even though earlier the Government gave a few extensions to link the Aadhaar card to a PAN card, now there are basically three ways you can do that. Find them below:
Online process
In case you do not already have an account on the Income Tax e-filing website, register on it. Now, your PAN is your User ID. Follow the directions up to step 3 of checking the success status procedure. From here, refer to the steps mentioned below.
The next screen will display a form with already filled-in fields like gender, name, and date of birth as per PAN card details.
Check if these details are the same as those on your Aadhaar card before entering your Aadhaar number.
Tick the "I have only year of birth in Aadhaar card" checkbox in case your Aadhaar contains only your year of birth.
Correctly enter the given captcha code or request OTP verification.
Select the "Link Now" option.
And voila! You will receive a pop-up message informing you of successful PAN-Aadhaar linking.
Via SMS
The Income Tax department also allows individuals to check their PAN-Aadhaar link status or enable the process via mobile SMS. All you need to do is:
Type "UIDPAN <12-digit Aadhaar number> <10-digit PAN>".
Use your registered mobile number to send this SMS to 56161 or 567678.
Similar to the online process, you will receive a message conveying successful linking, if not already linked. Otherwise, you will receive a message saying both of your documents are already associated.
Note that many a time, individuals fail to make PAN card link Aadhaar through these procedures. This is observed in cases where similar information, mostly name spellings, in both these documents do not match.
This is why it is necessary that you tally such information in both documents before proceeding to link Aadhaar card to PAN card.
Offline process
The manual procedure merely includes filling the 'Annexure-I' form by visiting a service centre for your PAN card. Then submit the form along with a copy of both the Aadhaar and PAN cards.
Unlike the online process, here you would have to pay a prescribed fee to get your Aadhaar card linked with your PAN manually.
How to check if my PAN Card is linked with Aadhaar?
The above question is probably the first thing to have crossed your mind ever since you heard of the Aadhaar link to PAN card mandate.
If you have been filing tax returns for some time, chances are that the income tax department has already linked available information of both cards.
However, you can still confirm the same in the following steps just for the sake of mental peace.
Step 1: Go to the official website portal for income tax e-filing.
Step 2: Sign in to your online account with your User ID, date of birth, and password.
Step 3: Choose the "Profile Settings" tab. Click on the "Link Aadhaar" option from the drop-down menu.
Step 4: On the next screen, enter your Aadhaar and PAN number and click on "View Link Aadhaar Card Status".
Next, you will see a message displaying the status of your PAN-Aadhaar linking.
But, what if this is not the case?
Well, you do not need to break out in a cold sweat! The process to link an Aadhaar card to a PAN card is just as easy as the above-mentioned checking process.
Benefits of linking Aadhaar to PAN Card
This legal obligation to link Aadhaar card to PAN card might come across as an unnecessary hassle to several individuals. However, there are specific advantages to this process, both for the authorities and individual taxpayers concerned.
Here is a list of benefits that the government enjoys from this PAN-Aadhaar linking procedure.
Aadhaar identification covers a remarkable number of individuals compared to PAN ID. Bringing the former to the forefront helps expand the tax base, covering more eligible taxpayers.
Multiple PAN cards of a single individual were a major source of tax evasion. Linking Aadhaar to PAN card helps plug this loophole by making it difficult for individuals to cause this discrepancy using fictitious PAN cards.  
As a result, the Income Tax department can access an efficient audit trail, monitoring sequential IT returns filed. Dishonest taxpayers can bid goodbye to all the black money.
As for the convenience that this procedure offers individual taxpayers, here is a list.
You do not need to provide your return filing receipt or e-signature to the IT department any longer. Your Aadhaar e-verification will automatically authenticate your ITR filing.
The Income Tax authorities are more likely to lower your TDS rates on interests earned and hasten refunds for individuals following this new mandate and complying with regular ITR filing.
Thus, widespread tax evasion is expected to be a thing of the past soon!
Steps to take if you are unable to link Aadhaar & PAN Card
In most cases, due to lack of knowledge regarding various methods, and lengthy documentation procedure, people find it challenging to get their Aadhaar card linked with PAN.
To mitigate this issue, make sure you keep all the aforementioned details in mind and choose a method that you find convenient.
Opt for correction before linking Aadhaar to PAN – online process
So, you have come across spelling errors in your name on your PAN card and are already thinking of giving up?
Is that the easiest way out? Of course not!
What you can do instead is utilise the available correction facility on the NSDL website in the following steps.
Step 1: Sign in to NSDL's e-filing portal.
Step 2: From the drop-down menu, choose "Changes or Correction in existing PAN data or Reprint of PAN Card (No changes in Existing PAN Data)"
Step 3: Click on your individual category. Fill in the provided form with precise information.
Step 4: Complete Aadhaar e-KYC and submit your filled-in form along with the required payment.
After successfully completing the above procedure, you will receive an updated PAN card at your registered address.
Opt for correction before linking Aadhaar to PAN – offline process
Taxpayers unable to fix PAN card data discrepancies via this online method can opt for manual linking. To avail offline services, go to your nearest UTIITSL or NSDL service center and duly fill in an Annexure-I form.
Submit this form along with copies of your Aadhaar and PAN card and required fees. Also, comply with biometric authentication, if required, to complete the correction procedure.
To solve a similar data mismatch in your Aadhaar card offline, opt for the following steps.
Step 1: Visit your nearest Aadhaar Enrolment Center.
Step 2: Fill in all mandatory fields of provided Aadhaar Enrolment Form with accurate information.
Step 3: Submit this form, along with mandatory documents, to the center. A self-attested copy of your ID proof is a must among required documents.
Step 4: Upon submission, you will receive an acknowledgement receipt containing your Update Request Number (URN). You can use this number to check the progress of your update request.
Data discrepancies like your name spelling will be corrected upon completion of this update request process.
Now that you have accurate information on all your documents, proceed with the mentioned steps on how to link Aadhaar card to PAN card.
Is it mandatory to link an Aadhaar Card to a PAN Card?
If you are thinking of ignoring the PAN-Aadhaar linking process, don't!
The Central Board of Direct Taxes (CBDT) has declared it mandatory to link Aadhaar card to PAN card for all eligible Indian citizens. You can determine your course of action according to your income status and eligibility, as previously mentioned. Not complying with this mandate can have unfavourable consequences.
What is the last date to link Aadhaar with a PAN Card?
The government has extended the PAN Aadhaar link last date many a time in the past. As such, there is no deadline to complete the process of linking PAN and Aadhaar. However, the last date of filing Income Tax Returns is 31st March 2021. In case you wish to file your ITR for this financial year, linking your Aadhaar card to your PAN card is mandatory.
What will happen if my PAN Card is not linked with Aadhaar?
Here are some of the inconveniences you might have to face in case you have failed to complete your PAN-Aadhaar linking by the end of 30th June 2021.
Inoperative PAN Card: Without such PAN-Aadhaar linking, individuals may fail to carry out financial transactions by quoting PAN card details alone. Besides income tax return filing, these financial transactions include investing in fixed deposits, opening a new bank account, conducting bank transactions of more than Rs.50,000, availing of LPG subsidy, pension, scholarship, etc. However, this does not mean your PAN card will become invalid altogether.
Penalty: The CBDT notification as of 13th February 2020 allows taxpayers to complete the PAN-Aadhaar linking to make their PAN card operational again. However, completing this procedure post 30th June will lead to penalties of up to Rs.1000. The government notified this penalty limit under Section 234H of the Income Tax Act. This new section was added via the Finance Bill, 2021, passed in the Lok Sabha on 23rd March.
Additionally, tax experts say that individuals quoting inoperative PAN cards might have to incur higher TCS or TDS.
Note that these outcomes of not completing PAN-Aadhaar linking will come into effect from 1st April only if the deadline is not extended anymore.
Now that you know of the negative aftermath, it is time to learn about the positive effects of completing such a procedure.
Can I delink my Aadhaar and PAN Card?
There can be several instances where individuals may face issues during or after the process of PAN-Aadhaar linking. Any individual's first instinct under such circumstances would be undoing the whole process. Well, the good news is the authorities have certain provisions for that.
You can notify the Income Tax Department of your grievances through any of the following channels.
e-Nivaran
Letter
CPGRAMS
Email
Thereafter, any of the following desk officers will handle and resolve your issues.
Pr. CCIT office
Chairman's office
Prime Minister's office
Ministries
AOs
RCCs
CBDT
Service providers
To ensure a successful PAN-Aadhaar delinking, you have to possess one of these admissible issues.
A single PAN is accidentally issued to more than one individual, and Aadhaar of one applicant has been linked with another applicant's PAN.
A single individual owns multiple PAN cards, and Aadhaar is linked to a non-operational one.
The PAN of one individual is linked with Aadhaar of another individual due to reasons including but not limited to:

Technical error.
PAN of a minor is linked to Aadhaar of his/her guardian.
Aadhaar is linked with a previous PAN card due to matching information, despite a new PAN card being issued.

Aadhaar is linked with a PAN card marked fake.
In addition to a grievance letter listing such issues, you will need to submit the required documents and follow the protocol mandated by RCC to complete the process of delinking your PAN and Aadhaar.
There you go with a complete guide on the mandate to link Aadhaar card to PAN card. Remember, by abiding by these discussed guidelines, you can aid the country's economy to move forward towards a more efficient tax-collecting regime and enhance your credit of being a responsible taxpayer and citizen. 
Frequently Asked Questions