Find Your Vehicle Registration Details Online
Check your vehicle owner details online in 2 mins.
Third-party premium has changed from 1st June. Renew now
Download the App and check Vehicle Owner details Instantly
How to Find Vehicle Owner Details by Registration Number?
A vehicle ramping against another vehicle or anyone on the road and then fleeing away is a common sight on Indian roads. Even though you manage to note their registration number of the vehicle, you do not have any immediate recourse to know other details of the vehicle/driver. 
You eventually end up at your Regional Transport Office, go through mammoth documentation and bureaucratic procedure to find the details you were looking for. 
However, what if we told you that there's another way how to find vehicle owner details by registration number? That's right. You can find it with VAHAN. 
 Launched in 2011 by the Ministry of Road Transport and Highways in collaboration with the National Informatics Centre, VAHAN is a national vehicle registry.
As of March 2020, there is a total of 285,768,212 digitized vehicles on the Vahan website. This includes all vehicles registered in the country, such as cars, bikes, auto rickshaws, cabs, buses and more. 
Find Vehicle Owner details with Registration Number on Digit Website
Now you can also check the details of a vehicle on the Digit website as well!
Follow the steps given below to find the vehicular details by using the vehicle's registration number: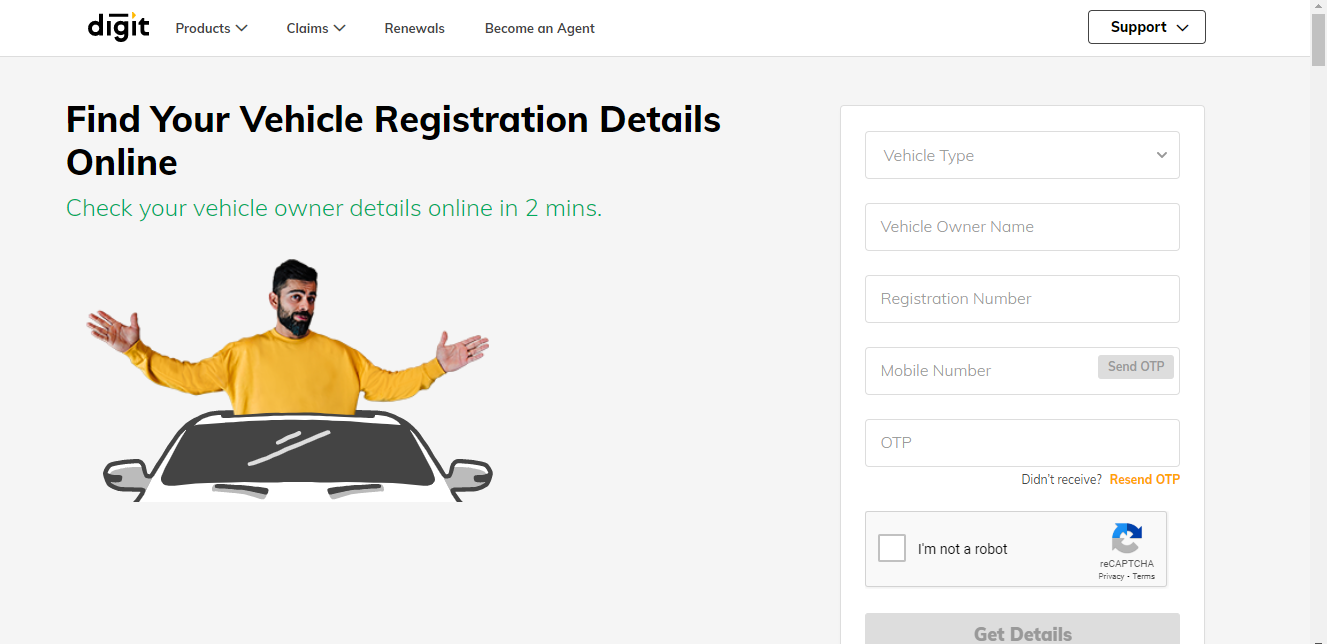 Step 1 – Select the vehicle type from the drop-down menu
Step 2 – Enter details like vehicle owner's name, registration number, and mobile number.
Step 3 – Enter the 6-digit OTP received on the mobile number
Step 4 – Enter the reCAPTCHA code 
Step 5 – Click on 'Get details'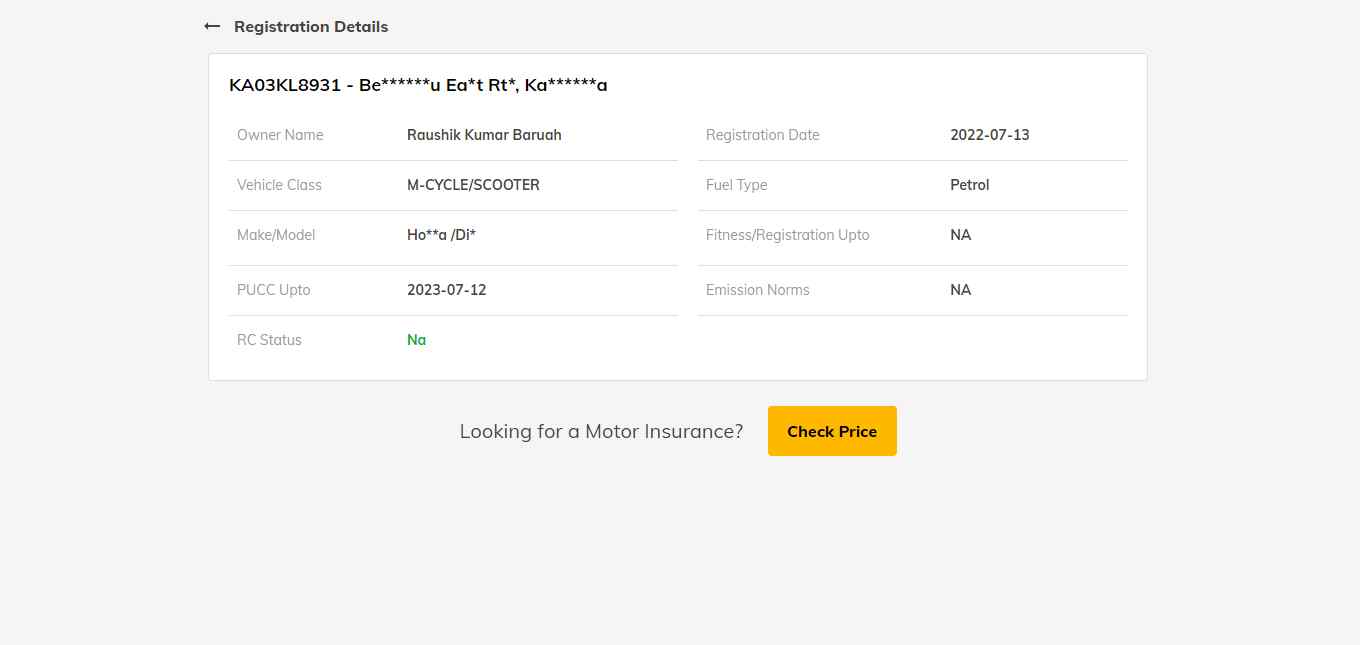 With this method, you can check out the details of a commercial vehicle, four-wheeler, and a two-wheeler.
How to Find Vehicle Owner details with Registration Number on Digit App?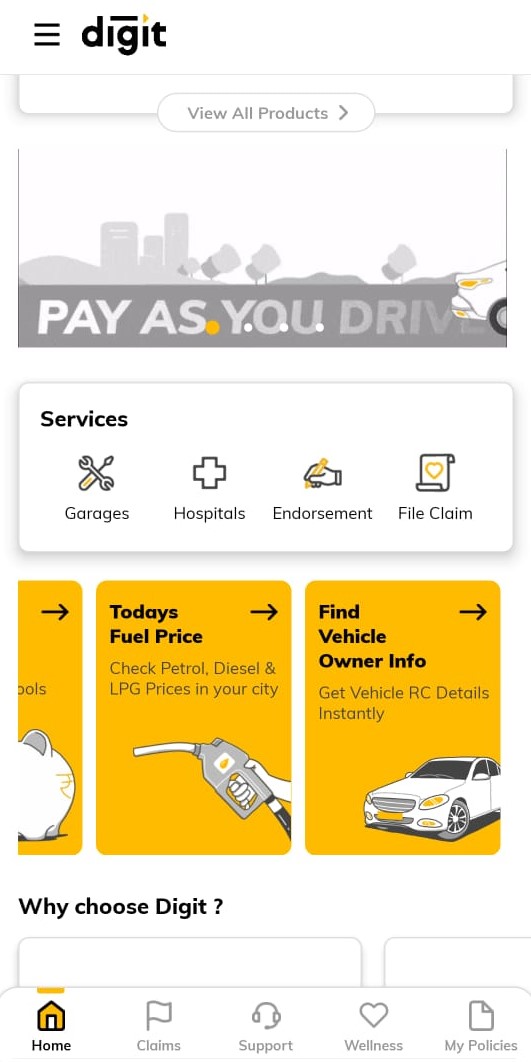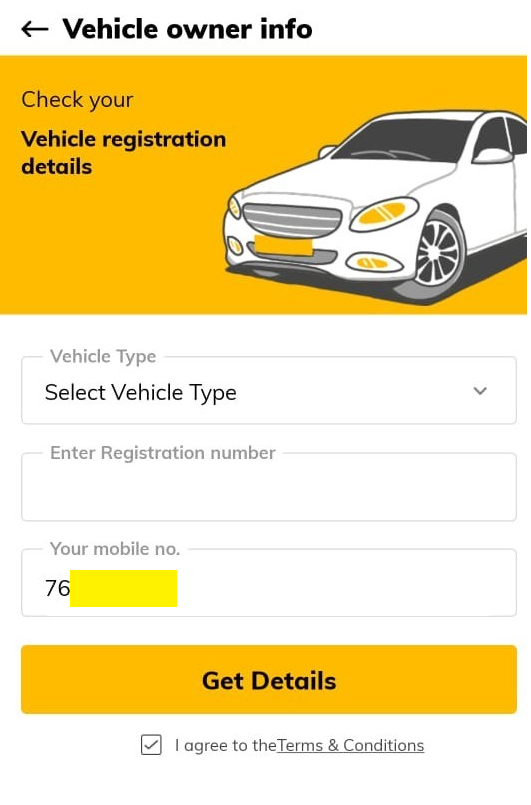 Step 4 – Select 'Vehicle Type' and enter details like registration number and mobile number.
Step 5 – Click on 'Get Details'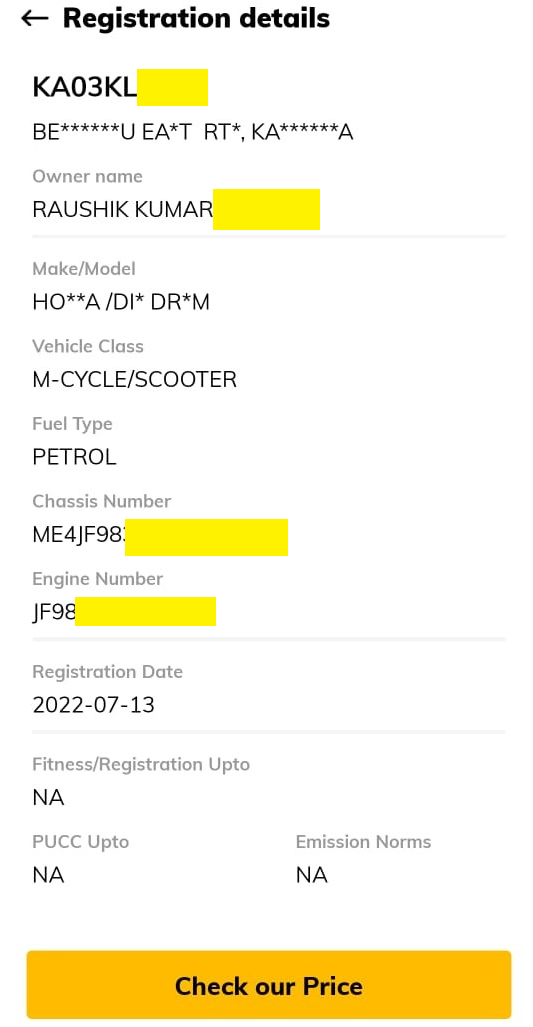 How to Find Vehicle Owner details with Registration Number on VAHAN Website?
VAHAN is designed to collate and produce vehicular information in accordance with individual requirements of all the Indian states and Union Territories. These details are also in tandem with the Motor Vehicles Act 1988.
Visit the official website of VAHAN and follow the step-by-step process mentioned below to find vehicle registration details online:
Click on "Know your vehicle details" from the menu bar.
Create account by entering the mobile number and email ID
Click on 'Generate OTP'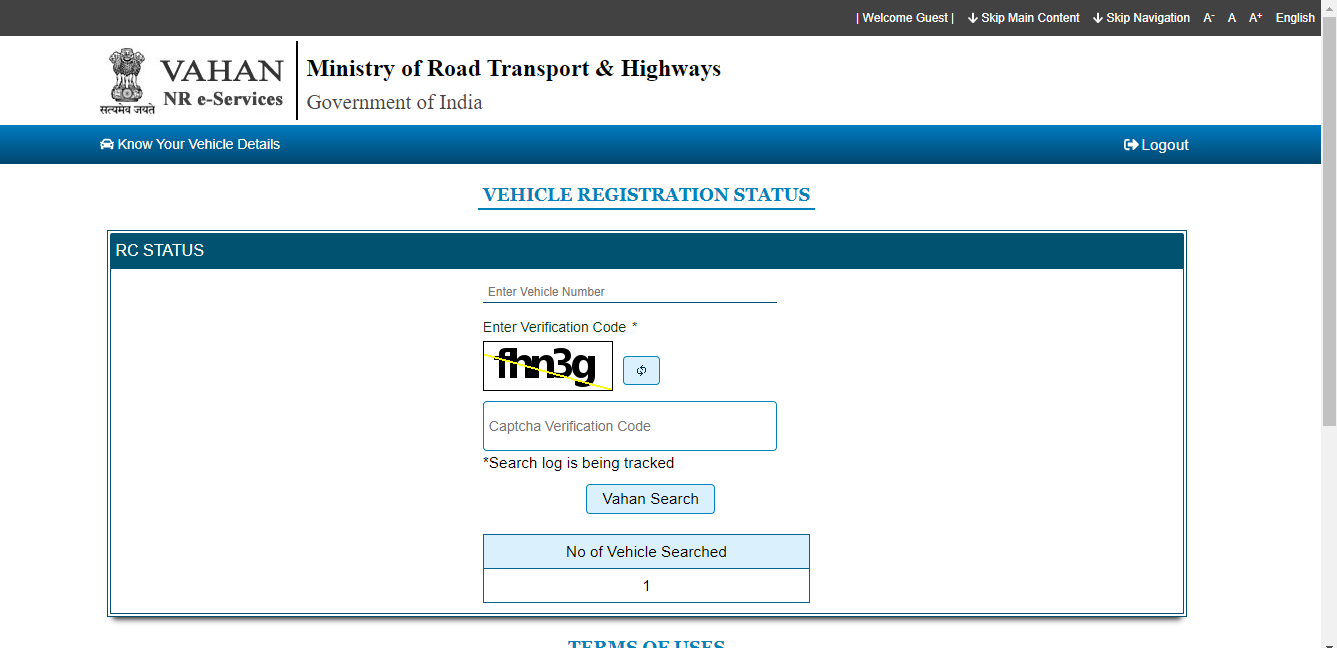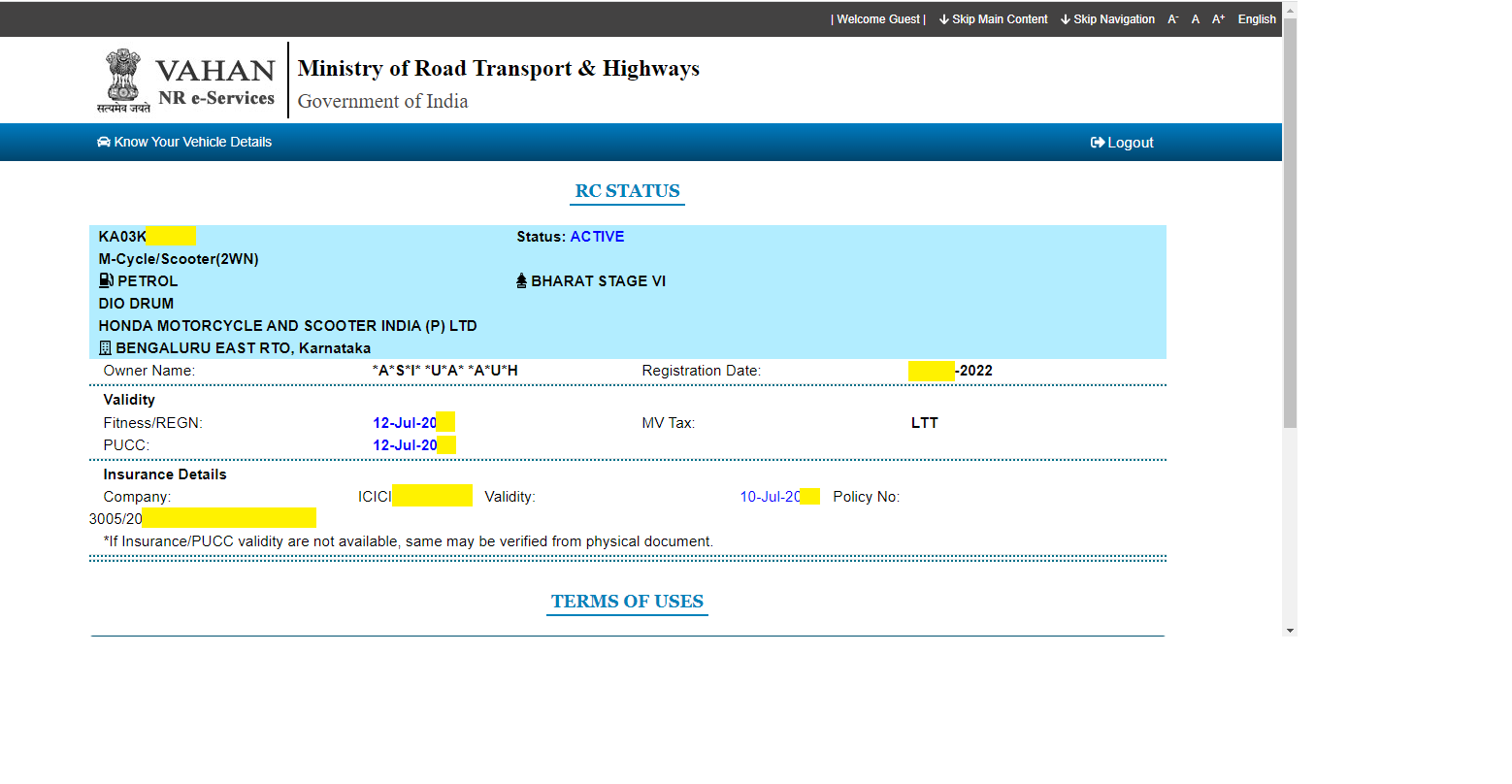 FAQs about finding Vehicle Registration Details Online