Bharat Griha Raksha Policy Online starting
₹150/year*


,
Buy Bharat Griha Raksha Policy Online
Getting a home is a big step for many of us, and with any new change, it is important to secure it! The best way to secure your home is with home insurance, where you can avail protection for your building and its contents. With this in mind, Insurance Regulatory and Development Authority of India (IRDAI) has made it mandatory for all insurance providers to offer Bharat Griha Raksha as a standard policy.
What is Bharat Griha Raksha policy?
Bharat Griha Raksha policy is meant to cover residential properties at affordable premiums. The policy was introduced in April 2021 after the IRDAI issued guidelines to insurers to offer a standard home insurance product to individuals. With this policy, you can avail coverage for the home building and its contents from any damage or loss caused due to unfortunate/unexpected events like fires, thefts, natural disasters or even some man-made hazards like riots, strikes, deliberate vandalism, act of terrorism and robbery.
Why is the Bharat Griha Raksha Policy Needed?
A policy of Go Digit, Bharat Griha Raksha, (UIN - IRDAN158RP0081V01202021) is needed for various reasons like fire and damage caused due to nature's fury in the form of storms, floods, earthquakes, etc. The policy will ensure you are covered for any loss or damage caused to your home and home contents. With the increase in climate change, there has been an increase in reports of natural disasters across the country. Take a look at some of the statistics below:
Do I Really Need Griha Raksha Insurance?
If that's a question you've been battling with, read on. 
Key Features of Bharat Griha Raksha Policy by Digit
Coverage Duration: Bharat Griha Raksha policy offers coverages from 1 year up to 10 years. Additionally, if your policy period is more than one year, we will automatically increase your sum insured by 10% per annum without additional premium.

Restoration Benefit: Bharat Griha Raksha also provides Restoration Benefit of Sum Insured. This means that after We have paid for any loss, the policy shall be restored to the full original amount of the Sum Insured.

Waiver of Underinsurance: If Your Sum Insured calculated on the basis of the information that You provided, is less than the actual value at risk, the difference will not affect the amount We pay.

Built-in General Contents Cover: Bharat Griha Raksha offers built-in general contents coverage under the Home Building and Home Contents cover.

Optional Covers: Optional covers are available for valuable contents. There is a Personal Accident compensation for self and spouse. You can also choose more Add-ons offered by us under this product, such as Accidental Damage, Incidental Costs, Tenant Liability Insurance, Additional Living Expense Cover, and more!

Some More Covers: Other important covers available under Bharat Griha Raksha that you should know about are:
- inbuilt cover for the removal of debris
- inbuilt cover for loss of rent/ rent for alternative accommodation
- inbuilt cover for a fee payable to architect/surveyor/consulting engineer
- valuable contents cover.
What's Covered Under Bharat Griha Raksha Policy?
Bharat Griha Raksha policy does not cover damages caused by the reasons mentioned below:
Deliberate damage to the house.
Damage caused due to factors like war, invasion, and war-like operations.
Losses incurred due to contamination or ionizing radiation.
Damage caused to bullion or unset precious stones, manuscripts, vehicles, and explosive substances are not covered by the policy.
The cost, fees or expenses incurred for preparing any claim.
Expenses incurred for any addition, extention or alteration to the house (more than 10% of its carpet area existing at the commencement date or on the date of renewal)
Any reduction in market value of any Insured Property after its repair or reinstatement.

Loss of earnings, loss by delay, loss of market or other consequential or indirect loss or damage of any kind or description whatsoever.
Loss or damage to any Insured Property removed from Your Home to any other place.
Loss of any Insured Property which is missing or has been mislaid, or its disappearance cannot be linked to any single identifiable event.
Loss, damage or destruction to any electrical/electronic machine, apparatus, fixture, or fitting by over-running, excessive pressure, short circuiting, arcing, self- heating or leakage of electricity from whatever cause (lightning included). This exclusion applies only to the particular machine so lost, damaged or destroyed.
Pollution or contamination, unless:
- the pollution or contamination itself has resulted from an Insured Event, or
- an Insured Event itself results from pollution or contamination.
Who Should Buy Bharat Griha Raksha Policy?
The standard house insurance policy will ensure that you have peace of mind knowing that your house and its belongings are covered against any damage caused by perils like fire, storm, flood, earthquake, etc.
Those who should buy Bharat Griha Raksha Policy are:
How to Buy Digit's Bharat Griha Raksha Insurance?
Whether you're buying your insurance policy from our mobile app or website, you can follow these easy steps and secure your home.
Step 1: Visit Digit's Bharat Griha Raksha Insurance Policy page or download our 'Digit Insurance App' from Play Store or App Store.
Step 2: Select the 'type of property' and enter your details such as 'pin code' and 'mobile number'.
Step 3: Click on 'View Prices' and enter plan details. Enter Home Building details and confirm. You can then choose the type of plan you want.
Step 4: After you view plan prices, fill in details about your building and other details like the 'Property Owners Name', 'Mobile Number', 'Email ID' and 'Pan Card Number'.
Step 5: Make the payment online either through Card, Net Banking, UPI, Wallet or EMI.
Step 6: We will require some details for KYC verification so we can issue your policy immediately.
And there you go! You've secured your home.
Type of Covers Available
There are three types of covers available in Bharat Griha Raksha policy. They are - 
| | | |
| --- | --- | --- |
| Only Building Cover | Building + Content Cover | Only Contents Cover |
| The policy will cover the damage caused to the building under this type of the policy. It means the damage incurred to the structure of the building. | Under this type, the policy covers both the building and the home contents equal to 20% of Sum insured of home building with a maximum limit of Rs 10 Lakh. | The third type of the policy covers all the home content which is declared irrespective of the sum insured |
Types of Houses Covered
The Bharat Griha Raksha policy is designed to suit different types of houses. They are -
Add-on Covers with Digit's Bharat Griha Raksha Policy
*Note: All the add-ons mentioned are subject to their own terms and conditions, coverages, and exclusions. Please refer to your policy document thoroughly or call your insurance provider to know more about the add-on covers.
How to File a Claim?
After you buy our bharat griha raksha plan, you live tension free as we have a 3-step, completely digital claims process!
Step 1
Call us at 1800-258-5956. We will help you file a claim and investigate the loss or damage as required.
Step 2
Upload the required documents & your bank account details, on the link sent.
Step 3
We'll take care of the rest!
Factors Affecting Premium of Bharat Griha Raksha Policy
An insurance premium is the cost of your insurance. It is the amount you, as a policyholder, must pay to be insured. At Digit, we offer Bharat Griha Raksha Insurance Policy starting at just ₹150/year*.
This premium amount is calculated basis several factors, such as:
The area where your building/property is located
The type of property you want insured, whether it is owned or rented
The area sq. ft of the building
The rate per sq. ft
The value of the building
The value of total contents you want insured.
Digit makes it to the headlines!
The What's What of Your Policy
It's important to thoroughly go through your policy document to be as educated as possible about your insurance policy. After all, you bought this policy to secure yourself during uncertain times and in unexpected events.
Digit is all about simplifying insurance so much that even a 5-year-old understands complicated terms!
Below we've simplified few difficult terms that are mentioned in your policy document.
Bharat Griha Raksha Policy: Literally translated, Bharat Griha Raksha means Indian Home Security. It is a policy devised specifically to protect your homes from damage or loss caused due to unexpected events like fires, thefts, natural disasters, etc.

Premium: In insurance, the term premium refers to the amount the policyholder (you) is required to pay periodically to the insurer to cover for the risks. For eg: When buying your Bharat Griha Raksha policy online from Digit, your premium amount can start from just ₹150/year.

Kutcha Construction: A Kutcha Construction is a type of building where materials such as wooden planks/ thatched leaves/ hay/ bamboo/ plastic cloth/ asphalt, etc have been used to build walls or roofs.

Pucca Construction: A Pucca Construction refers to properties where materials such as stone, brick, cement, concrete, timber, etc have been used in the construction of that particular property.

Sum Insured: In insurance, the term sum insured refers to the maximum amount your insurer is liable to pay in the event of any damage or loss as covered under the policy.

Underinsurance: The term underinsurance refers to a condition where the value of your insured property exceeds the sum insured. Under the Bharat Griha Raksha Policy, there is a waiver of underinsurance. This means that if the sum insured calculated based on the information that you provided is less than the actual value at risk, the difference will not affect the amount we (your insurance company) pay.

Bharat Griha Raksha Policy Premium Chart
Let's understand the premium for different types of home properties using this table.
For example, you own villas of 1000 sq. ft. in multiple cities. Basis the location, the rate per sq. ft. of your property, your sum insured (SI) and your premium amounts will vary. In metropolitan cities such as Delhi or Mumbai, the rate per sq. ft. is slightly higher.
Let's take a look at the table for the following premium amounts:
| | | | | | |
| --- | --- | --- | --- | --- | --- |
| City | Rate per sq. ft. | Only Buildings Cover | Buildings and Contents Cover | SI for only Building | SI for only Contents |
| Bengaluru | ₹1000 | ₹296 | ₹567 | ₹ 10,00,000 | ₹ 2,00,000 |
| Mysuru | ₹1000 | ₹296 | ₹567 | ₹ 10,00,000 | ₹ 2,00,000 |
| Udaipur | ₹1000 | ₹296 | ₹567 | ₹ 10,00,000 | ₹ 2,00,000 |
| Delhi | ₹1250 | ₹370 | ₹707 | ₹12,50,000 | ₹2,50,000 |
| Mumbai | ₹1250 | ₹370 | ₹707 | ₹12,50,000 | ₹2,50,000 |
Another example could be if you live in a rented property, depending on different cities, your premium amounts for Only Contents Cover would be:
| | | |
| --- | --- | --- |
| City | 3 lakhs SI | 50 lakhs SI |
| Chennai | ₹404 | ₹4,982 |
| Bareilly | ₹404 | ₹4,982 |
| Nashik | ₹404 | ₹4,982 |
*Note: The prices mentioned exclude 18% GST charges.
All You Need To Know About Home Insurance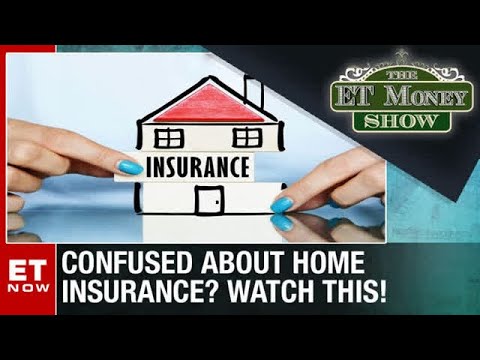 FAQs about Bharat Griha Raksha Policy