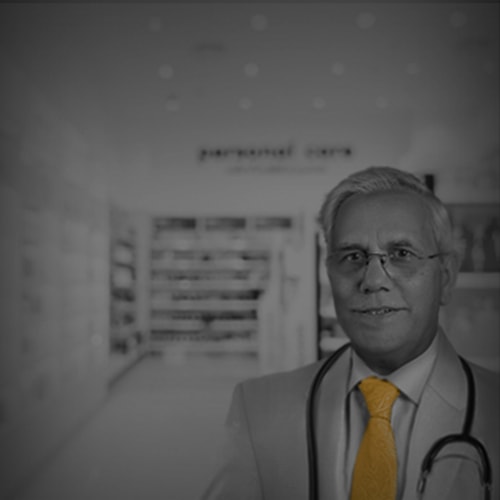 Health Insurance
{{healthCtrl.residentPincodeError}}
{{healthCtrl.familyComposureError}}
{{healthCtrl.mobileNumberError}}
Try agian later
Port my existing Policy
keyboard_arrow_right
You can select more than one member
{{healthCtrl.patentSelectErrorStatus}}
-

{{familyMember.multipleCount}}

+

Max {{healthCtrl.maxChildCount}} kids
Is Coronavirus (COVID-19) covered in Digit Health Insurance?
Yes, Digit Health Insurance covers hospitalization charges due to positively being tested for Coronavirus (COVID-19). This is covered despite it being a pandemic.
"I don't need Health Insurance"
If you believe that, read on. 
What's great about a Health Insurance by Digit?
Easy Online Processes - From the process of buying a health insurance to making claims is paperless, easy, quick and hassle-free! No hard copies, even for claims! 
Additional Sum Insured Available - Specifically, for Accidental Hospitalizations and Critical Illnesses, at zero cost! 
Covers Pandemics - We know people are scared of Coronavirus which is why we cover it!
No Age Based Copayment - Our Health Insurance come with No age based Copayment. This means, during your claims- you need not pay anything from your pocket.
No Room Rent Restriction - Everyone has different preferences and we understand that. That's why, we have no room rent restrictions. Choose any hospital room you prefer.
2X Sum Insured - If you exhaust your sum insured and unfortunately need it again during the year, we refill it for you.
Cumulative Bonus - A reward for staying healthy! Get Yearly Cumulative Bonus.
Get Treated at any Hospital - Choose from 5900+ of our network hospitals in India for cashless claims or opt for a reimbursement.
Health Insurance Customized for All Age Groups
What's Covered in our Health Insurance?
Smart Option
Comfort Option
All Hospitalization, including for Coronavirus

This covers for hospitalization expenses due to an Illness, Accident or even a Critical Illness. It can be used to cover for multiple hospitalizations, as long as the total expenses are up to your sum insured.

Additional Sum Insured- Critical Illness Hospitalization

This is an extra cover that can be used in case of any Critical Illness treatment. (For eg: Kidney Failure, Cancer, Liver Failure, Brain Tumor, etc) However, this can only be used after your All Hospitalization coverage is exhausted.

Additional Sum Insured- Accidental Hospitalization

This is an extra cover that can be used in case of a hospitalization due to an accident when your All Hospitalization coverage has already been exhausted.

Health insurances generally cover medical expenses only for hospitalizations exceeding 24 hours. This covers for medical treatments undertaken in a hospital, requiring less than 24 hours due to technological advancement.

A Copayment refers to the amount of money you need to pay from your pocket, during a health insurance claim. In our plans, there is no age based copayment involved!

If you do not make any claim in a year, Digit rewards you with an increase in your base Sum Insured, without any increase in your annual health insurance premium. This increase in your Sum Insured is called as your 'Cumulative Bonus'.

In some cases it may happen that your Sum Insured is already used up due to an accident or illness, or simply because your entire family was sharing the Sum Insured. In such cases, we give you the benefit to refill it at any point in your policy period.

Different categories of rooms have different rents. Just like how hotel rooms have tarrifs. With Digit, some plans give you the benefit of having no room rent cap, as long as it is below your Sum Insured.

ICU (Intensive Care Units) are meant for serious patients. The level of care is higher in ICUs, which is why the rent is higher too. Digit does not put any limit to the rent as long as it is below the your Sum Insured.

Complimentary Health Checkups

Annual health checkups are important to ensure you are aware of your overall health and well-being. This is a renewal benefit that allows you to reimburse your expenses towards any annual medical tests and checkups, at any hospital of your choice.

In case of an organ transplant, if there is a need of an organ donor, hospitalisation charges for the organ donor will be covered. However, the cost of finding a donor is not covered.

Getting admitted in the hospital results in expenses beyond the hospital bill. Digit understands this and pays you a daily cash allowance, that helps you manage daily expenses for things such as snacks, tea, coffee and more. This benefit is applicable after 1 day up to 30 days of hospitalization.

Under certain unavoidable circumstances, if your parent requires treatment or hospitalization at home, this cover can be helpful.

Post Hospitalization Lumpsum

This is a benefit you can use to cover all your medical expenses post hospitalization, at the time of discharge. No bills required. You can choose to either use this benefit or use the standard post-hospitalization benefit, through the process of reimbursement.

Psychiatric Illness Cover

If due to a trauma, one has to be hospitalized for a psychiatric treatment, it will be covered under this benefit. However, OPD consultations are not covered under this.

This coverage is for those facing organ issues due to their obesity (BMI > 35). However, in case the obesity is due to eating disorders, hormones or any other treatable conditions, this surgery cost will not be covered.

Maternity Benefit with Newborn Baby Cover

If you plan on having a baby in the next two years or so, you can opt for this. It covers for child-delivery (including medically necessary terminations), infertility expenses and coverage for the newborn baby up to its first 90 days.

Alternate Treatment (AYUSH)

If your parents wish to get hospitalized under an alternate therapy such as Ayurveda, Unani, Siddha and/or Homeopathy.

Every city falls either in Zone A, B or C. Zone A has Delhi and Mumbai. Zone B has cities like Bangalore, Hyderabad, Kolkatta. The zones are divided as per medical costs. Zone A cities have highest medical costs therefore the premium to get a treatment under health insurance in these cities is a bit higher. If you wish to get treated in a bigger city than where you live, you can upgrade your plan for the same.
Reimbursement Claims - Let us know in case of a hospitalization within two days of admission at 1800-258-4242 or email us at healthclaims@godigit.com and we'll send you a link where you can upload your hospital bills and all relevant documents to process the reimbursement. 
Cashless Claims - Choose the network hospital. You can find the complete list of network hospitals here. Display e-health card to the hospital helpdesk and ask for the cashless request form. If all is good, your claim will be processed then and there.
If you have claimed for Coronavirus, make sure you have a positive test report from an authorized centre of ICMR – National Institute of Virology, Pune.
Claims FAQs - Hopitalization due to COVID-19
How to make a claim if you are detected with Coronavirus COVID-19?
If you are tested positive for Coronavirus disease (COVID-19) from any authorized centers of ICMR – National Institute of Virology, Pune and hospitalized for the treatment, intimate Digit immediately by calling at 1800-258-4242 or write to healthclaims@godigit.com. If you are a senior citizen, email us at: seniors@godigit.com
Who do I contact for coronavirus specific claims?
How can I avail cashless claims facility for Coronavirus disease COVID-19?
Call Digit Toll-free number (1800-258-4242) for cashless intimation.
We will then verify eligibility (if test is positive and hospitalization is done) and facilitate Cashless process.
What are some of the details required at the time of intimating a claim to Digit?
Insured's name
Policy number
Patient's name
Relationship with the Proposer
Hospital name/ address
Admission & discharge dates
Diagnosis and treatment details
Estimated/ Actual expense
Employee ID number (If applicable)
What are the documents required for a reiburesment if one is detected with Coronavirus Disease COVID-19?
Discharge summary
Consultation papers
COVID-19 Positive test report(Approved from ICMR authorized labs)
All other test reports
Bank Details: Cancelled Cheque/ NEFT details
Valid ID proof (PAN, Voter ID, DL, Passport. Adhaar not acceptable)
All Original bills (Final bill, break up, Pharmacy and test bills, etc)
Key Benefits of Health Insurance by Digit
| | |
| --- | --- |
| Copayment | No Age Based Copayment |
| Claim Settlement Ratio | 93.37% (GMC Health Claim Settlement Ratio)  |
| Cashless Hospitals | 5900+ Cashless Hospitals All Over India |
| Cumulative Bonus | 20% extra SI for your First Claim Free year |
| Sum Insured | Additional Sum Insured for Critical Illness & Accidental Hospitalization |
| Room Rent Capping | No Room Rent Capping. Choose any room you like. |
| Claim Process | Digital Friendly, No Hard Copies Required! |
Why should you get Health Insurance?
Here's why more and more people are opting for a health insurance in India.
Know more about Health Insurance
Coverage details of Health Insurance by Digit
A. Sum Insured: 2 lakhs | 3 lakhs | 4 lakhs | 5 lakhs | 10 lakhs | 15 lakhs | 20 lakhs | 25 lakhs
B. Plan Benefits
All Hospitalization: Up to SI

Additional Sum Insured for Accidental Hospitalization

Additional Sum Insured for Critical Illness Hospitalization

Copayment: No Age Based Copayment

Home Hospitalization: Up to SI (For Seniors Only)

Room Rent Cap: No Room Rent Restrictions

Post Hospitalization Lump-sum: Up to 3% of Approved Claim Amount

Annual Checkup: 0.25% of SI

Hospital Cash: Rs 500 per day

Road Ambulance: 1% of SI

ICU Room Rent: Up to SI

Psychiatric Cover: 5% to 20% of SI (depends on plan chosen)

Bariatric Surgery: 5% to 100% of SI (depends on plan chosen)

Refill Sum Insured: Once in a year, for an unrelated illness (Comfort Plan only)

Organ Donation Expenses: Only available for Comfort Option

C. Additional Covers
Maternity Benefit & Newborn Baby Cover (up to 2 kids): 10% of SI

AYUSH Benefit (For Seniors Only)
Critical Illness: 30 days

Accidental Hospitalization: No Waiting Period

Maternity Benefit: 24 months

Bariatric Surgery: 48 months

All other benefits: 30 days

What is a Health Insurance?
It's like that one friend who you know will always soothe your pain with some soup. A health insurance or a medical insurance is a type of general insurance that safeguards you against financial losses by covering for you when you're faced with a health or medical condition.
This includes expenses incurred during pre and post-hospitalization (accidental or illness-related), annual health check-ups, psychiatric support, critical illnesses and maternity related expenses amongst others, as per your customized health insurance plan.  
What are the benefits of a Health Insurance?
The answer would be a shorter one if it was about the disadvantages of health insurance. There are plenty of benefits of a health insurance but for the sake of simplicity, following are the top five benefits: 
Safeguards your savings when you or your family member aren't doing so well. 
Enjoy tax benefits on your health insurance premium both for youngsters and senior citizens. 
Protect yourself from future diseases and illnesses by benefiting from complimentary annual health checkups that are part of your health insurance plan. 
Get access to quality healthcare without denting your pocket. 
Contrary to popular belief, many critical illnesses like cancer and heart conditions are diagnosed in young people <40 . A health insurance would ensure in the likelihood of the same- you don't end up spending a fortune. 

Why should I buy a Health Insurance Online?
Buying a health insurance online is not only less time consuming and quicker, but also gives you the benefit to compare different health insurance plans at the comfort of your home, gives you ample time to understand your health insurance plan before making a decision and most importantly, gives you the option to customize your plan the way YOU want it.
Additionally, online health insurance plans are also usually cheaper than traditional insurance plans due to less overheads and middlemen.  

What should I look for in a Health Insurance Policy?
Your primary objective of getting a health insurance should be to ensure you and your family can have access to quality healthcare whenever you need it, without having to spend too much! Therefore, the most important thing to look for in a health insurance are the coverages and the service benefits.
Look at what your health insurance plan covers (including simple things like health checkups and diagnosis to serious issues like critical illnesses and surgeries).
Additionally, always look for the kind of unique service benefits your health insurance provider offers. This could be anything from the number of their network hospitals and level of support to benefits like daily cash allowance and OPD expenses. 

Compare Health Insurance Plans
One of the benefits of buying a health insurance plan online is, that you have the chance and endless possibility to do your research and compare health insurance plans online.
To make your decision-making process easier, here are a list of factors you should compare before buying the best health insurance plan:
Coverage Details: The whole point of a health insurance is to get maximum coverage on healthcare expenses. Therefore, always compare the kind of coverage you will receive and compare the sum insured for. After all, that would be up to how much your health insurance plan will cover you for.  
Service Benefits: While different health insurance plan will offer basic coverages, some will also go out of their way to take better care of you through some extra benefits. Therefore, compare the service benefits offered by different health insurance providers and see what works best for you. 
Network of Hospitals: Every health insurance provider has a network of hospitals you can visit and avail cashless claims from during times of need. However, to avail this benefit – it's important that you compare the range of hospitals available with your insurance provider and go for one that suits you the best.
Type of Claims: There are generally two types of claims in a health insurance plan; Cashless and Reimbursement. In times of need, Cashless Claims prove to be a lot easier and beneficial. Therefore, compare health insurance plans to see if they provide you the benefit of cashless claims or not, and to what extent. 
Health Insurance Premium: This goes without saying, doesn't it? This is something you'll probably do. However, make sure your premium is relevant to the health insurance plan you choose. Don't blindly get lured into cheap premiums, but always compare the coverage details against the premium and make a sound decision accordingly.
Factors affecting your Health Insurance Premium
Wondering why health insurance premiums differ? Based on a combination of various factors, your health insurance premium is defined by the following: 
Age - While health conditions are on a rise for both people young and old, younger people are still a lot healthier due to stronger immune systems. Additionally, the younger you are, the more time you have to complete your waiting period for specific illnesses and covers. Therefore, the younger you are, the lesser is your premium! 
Lifestyle - More than 61% of deaths in India are due to issues stemming from lifestyle diseases, including pollution levels! Therefore, your lifestyle habits such as if you're a smoker or not will have an influence on your health insurance premium. 
Pre-existing Diseases or Conditions - If you've already been facing symptoms of some kind, or have a family history of a particular illness, then your health insurance premium will probably be higher due to the higher risk involved. 
Location - Your premium will be affected by the city you live in because every city is different; in terms of risks and medical costs. For example; people living in North India are a lot more prone to lung diseases, due to the high percentage of pollution. 
Additional Covers - One can customize their health insurance plan based on their personal requirements and health conditions. Therefore, when you opt for additional covers like a Maternity Benefit or AYUSH benefit, your premium too increases by a small margin.
How to choose the right sum insured in my Health Insurance plan?
Life Stage: When the life-stage changes, you may need a higher sum insured. Say if you're about to get married or are planning a kid. 
No. of Dependents: Insuring all the members of the family under a Health Insurance policy is a wiser way to protect your family against future financial risks related to high medical costs. 
Health Conditions: If there is a hereditary disease in the family or a common health condition seen rising in the city the person is staying, you should consider a higher sum insured. 
Lifestyle: If you live in polluted metro cities, toiling with traffic and bearing office stress every day, you may be at a higher risk of falling ill. Which in turn means, you need to cover yourself better. 
Know more about Choosing the Right Sum Insured for Health Insurance Policy
Things you should know before buying Health Insurance Policy
Myths about Health Insurance
Health Insurance covers for only serious illnesses: Many people are under the impression that health insurance plans cover for only serious and critical illnesses. However, that's not true! A health insurance plan covers for regular illnesses, accidents, psychiatric support, child-delivery and also basic annual health checkups! 
"I don't need a health insurance, cause I'm too young for illnesses": Contrary to popular belief, no matter how old you are- you can be prone to illnesses both big and small. Especially, in the times we live in today- more and more younger people are being diagnosed with health conditions like PCOS, cancer and lung diseases due to our climate change driven lifestyles and unhealthy eating habits.  
Health Insurance processes are time consuming: This honestly just depends on the kind of health insurance plan you have, and your insurance provider! Thanks to technology, the best health insurance plans are now a lot quicker and hassle free!
If you have savings, a health insurance isn't important: We're so optimistic sometimes, aren't we? While our savings can help us in time of need, the limit of the same can never be foreseen. The best health insurance on the other hand, is a dedicated investment you make solely towards your health so you don't need to shell out your savings or face any financial pressure in the future! 
Mistakes to avoid while buying a health insurance 
Choosing a low Sum Insured. 

Not reading policy terms & conditions. 

Not customizing your plan. 

Starting late in life. 
Tips to maintain your overall health & well-being 
Eat healthy, cut down on sugar and processed foods. 
Hydrate yourself! Drink lots and lots of water to continuously keep the toxins out.  
Exercise regularly, even if it's just a daily walk around the park.  
Get yourself checked at least once a year, so you're aware of your body and what goes on inside of it. For females, ensure you get a gynecology exam done annually.   
Sleep well, every adult needs 7-hours of sleep to stay healthy  both physically and mentally.
Health Insurance buying tips
Health Insurance buying tips for Youngsters
Get an insurance early in life.
Go in for a higher sum insured as it increases the amount you have in case of an Accidental Hospitalization. 5-10 lakhs should be fine.
Make sure you have a Critical Illness Cover included.
If you plan to have a family in the future, choose a Maternity Benefit so that your waiting period is over in time.
Know more about Health Insurance with Maternity Cover.
Health Insurance buying tips for Families
Insure all members of the family.
Go in for a high sum-insured as it is distributed between all family members, you can keep 10 lakh per person and calculate the sum insured.
If you have a floater plan, go in for a plan with Restoration Benefit
Check the waiting periods for all benefits being offered.
If you're planning to insure your parents, check if it has common treatments like Knee Replacement, Cataract Surgery covered.
Know more about Family Health Insurance
Health Insurance buying tips for Seniors
With age the insurance premium goes up. So, if you already have a plan, you can increase its sum insured with a top-up plan.
Make sure you check the kind of hospital tie-ups and service tie-ups your insurer is providing you.
Check if the plan you're getting has common treatments like Knee Replacement, cataract surgery covered.
Check the sub-limits of the benefits being offered.
Check the waiting period mentioned for different pre-existing diseases.
Know more about: