Benefits of Group Health Insurance you should know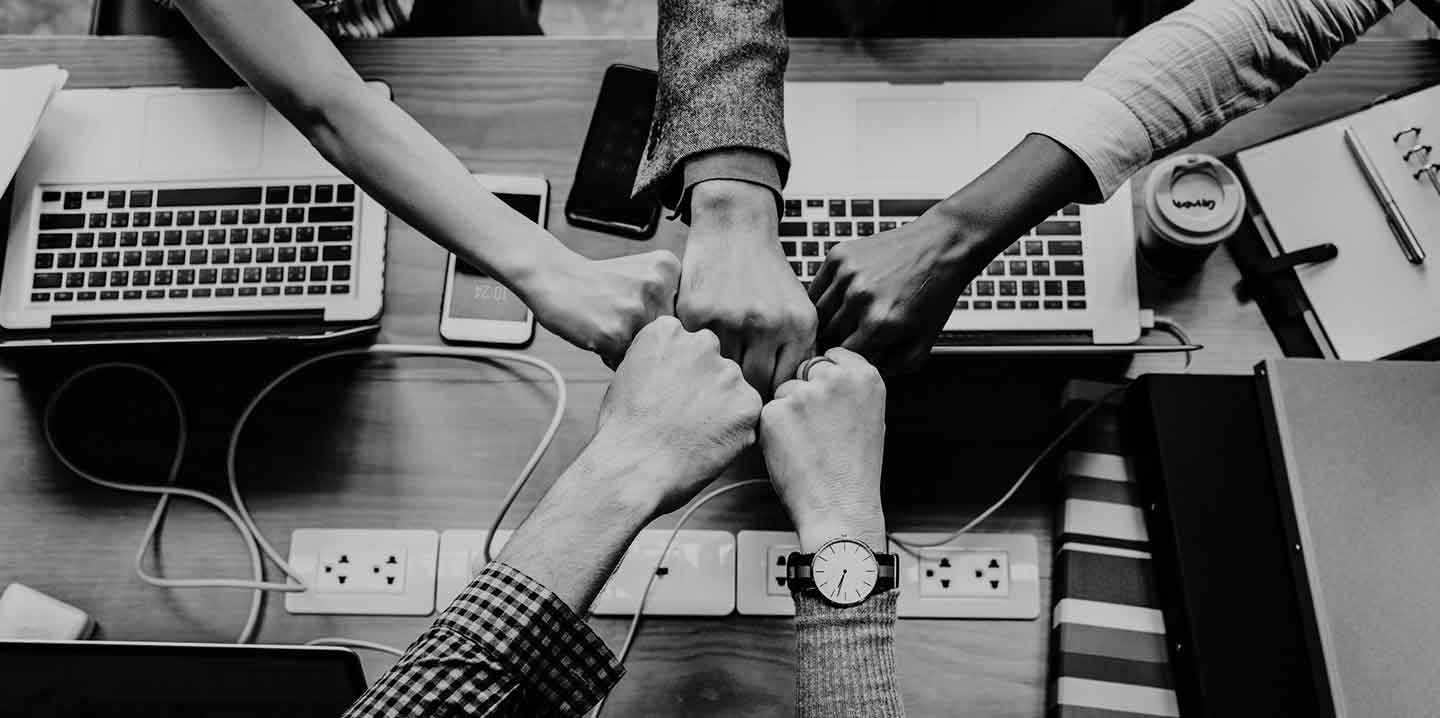 Paul Drechsler, the CEO of Wates Group once rightly said, "Good Health IS Good Business". After all, it's only when people are at their best health and wellbeing can they work productively and consequently contribute to business goals and objectives successfully.
In today's face-paced world, health conditions especially that of lifestyle diseases have been on a rise with every passing year, whilst healthcare expenses too have only been increasing year on year. The average cost of a simple daycare procedure can cost up to Rs 40,000; while one of the most common medical procedures in India; i.e. a caesarean delivery can cost up to Rs 1,272,000!
Thereby, with both an increase in health conditions and healthcare expenses, it has increasingly become inevitable to be protected with a health insurance that won't only help keep the expenses at bay, but also provide for additional tax benefits for both an individual (for independent health insurance policies) and companies (who provide for a group health insurance for their employees) that help enhance one's savings further.
It's the year 2020 and unlike the baby boomers, working millennials today no longer stick to one organization for life. In a landscape where startups and businesses are being born every other day, the average employee now is faced with a range of options to pick from for his or her career pathway and more often than not, these choices aren't made on the job profile and salary alone but, on other factors too such as location, company culture, goodwill and most importantly, employee benefits, amongst several other factors.
Furthermore, there are multiple studies that signify how employees value companies that provide for benefits, that help enrich their overall health and wellbeing, and verily, a group health insurance helps achieve that to a large extent. 
What do you mean by a Group Health Insurance, anyway?
As the name suggests, a Group Health Insurance is a customized health insurance policy, designed to protect a group of people from a range of healthcare expenses; both big and small.
These are usually bought by different companies for their respective employees. In this case, companies pay for the group health insurance premium and all employees as part of the company can benefit from the services offered by the respective health insurer.
Let's take an example to understand this better. Say Company X buys a group health insurance from Digit. In this case, all employees under Company X will benefit from the services offered by Digit's Group Health Insurance, such as coverage for hospitalization expenses, maternity benefit for self or dependents, and coverage against daycare procedures amongst other health insurance benefits.
This does not only help the company care better for their employees (and hence impact employee turnover positively) but, also helps them benefit from company taxes. Apart from that, there are multiple benefits of a group health insurance policy, as talked about below.

Benefits of a Group Health Insurance - The Employer's Perspective
One of the best parts about a Group Health Insurance is that it not only helps benefit the employee but, also helps the employer in many ways.
If you are a small, medium or big business owner or human resource manager and are looking for how a group health insurance will help benefit your company, here's your ultimate list of awesome benefits:
1. Happier Employees = Happier Workplace
In today's world, maintaining overall health and wellbeing is increasingly becoming the next talk of the town, owing to the stressful lives people lead today.
While a health insurance can't avoid things from happening, it can definitely help support healthcare benefits and facilities for your employees. This, in turn, doesn't only make your employees feel cared for but, also ensures they're always in good health and wellbeing since they would have a valid health insurance to fall back on, financially.
Securing your employees with a health insurance is a valuable benefit most people look for in jobs. Therefore keeping also make them happy, consequently leading to a happier workspace. After all, employees make or break a workplace.
2. Sometimes, less is better a.k.a your company pays less in taxes!
There are very few times when less is actually better! In this case, paying taxes! As per the Indian Tax Regulations, companies are exempted from some taxes if they buy a group health insurance for their employees.
This works as a dual benefit for businesses. You are both saving on tax and, being the good boss who cares for its employees! 
3. Hear "This seems like a good place to work at!" more often
Pay packages and work environments are important but so are employee benefits! People love companies that offer valuable benefits to their employees. It not only makes existing employees feel cared for but, also gives potential employees a positive outlook of the company. 
4. Uplift not only your employees but, your company goodwill too!
A company that cares for its employees is well appreciated not only in-house but, on the outside, too. Therefore, offering benefits such as a health insurance will always reflect well on a company's goodwill, amongst other factors such as company culture, growth rate, et al. 
5. Keep the engine going, a.k.a boost employee retention rates
As mentioned above, employee benefits help keep employees happy and happier employees means they're less likely to leave your company! Hence, it's safe to say that offering benefits such as a group health insurance for your employees would help boost your employee retention rates, consequently leading to a successful and, happy company.
6. Value for Money
Since Group Health Insurance plans are customized to suit a large number of people, the risk involved is spread across a larger pool of people which is what makes it a lot more economical and cheaper than individual health insurance plans.
In fact, group health insurance plans are said to be almost 30% cheaper than individual health insurance plans.
Benefits of a Group Health Insurance- The Employees Perspective
1. Healthcare Benefits at zero cost!
The ultimate benefit of a group health insurance plan for you as an employee is that, you get your healthcare benefits in times of emergencies, covered for!
For example; Although you've been pretty healthy, there comes a time when you have to be hospitalized for a surgery. In this case, your group health insurance would be able to cover for its expenses, at least to up to 70% of it, depending on your group health insurance's terms and conditions.
2. Save on time- no waiting periods required!
Generally, every health insurance policy comes with predetermined waiting periods for specific illnesses and treatments.
For example; the most common waiting period is that for maternity benefits; which ranges from two to four years amongst different health insurers. However, since a group health insurance is a standard plan for all employees, it doesn't consider any waiting periods at all.
You can benefit from all coverages, as long as you're enrolled in the company's group health insurance plan.
3. Get coverage for your dear family members too!
As per your group health insurance plan, you can also opt in to add your family members to your group health insurance plan; such as your spouse, parents and children. This way, not only you but your family members are insured too, within one single plan.
4. Simpler Claims, Phew!
Since your company is the main point of contact in a group health insurance plan, the claims process is a lot simpler since you'll have someone in-house to help you through the process as well. 
5. Start on a fresh slate, a.k.a No pre-medical tests required!
Just like waiting periods, normally, health insurances also come with pre-medical tests that help insurers determine any pre-existing illnesses and overall health of the to-be insured person.
However, in a group health insurance plan, there are no pre-medical tests required and every one part of the group health insurance enjoys the same benefits as per the policy.
Cause life isn't perfect, is it? 🙁
Just like everything in life, there are pros and cons to everything. While a group health insurance provides a range of benefits for both an employer and employee, it does come with a few limitations.
Being a transparent insurance company, we prefer being upfront about everything so that there are no last-minute surprises and best of all, so you can evaluate both advantages and disadvantages and make an informed decision.

1. Limited healthcare benefits
If you compare a group health insurance plan with an individual health insurance plan, a group health insurance plan seems slightly limited in its benefits and coverage. This is mainly because group health insurance plans are designed for a large number of people hence covering standard features only.
On the other hand, individual health insurance plans are usually a lot more customized according to one's personal healthcare needs.
Nonetheless, if you are an employer, you should still offer a group health insurance even if it's a basic one and, if you're an employee and have greater healthcare needs, you can consider getting an additional individual health insurance plan too. More coverage never hurt anyone!
Besides, you're not the one paying your company's health insurance premium and with an individual health insurance plan, you can benefit from taxes too, it's more like a win-win situation!
2. No tax benefits for employees
This is a con for an employee rather than the employer. If your company already offers you a group health insurance plan then, you won't really be able to benefit from any tax benefits of the same unless you also have a separate individual health insurance plan, that you pay for annually.
3. Coverages expire once the employee leaves the job!
If you're an employee, one of the biggest limitations of a group health insurance plan is that your group health insurance coverage expires once you leave your company.
However, this shouldn't be a problem if your next company offers another group health insurance plan too or, if your best bet would be that you have a separate individual or family health insurance plan too.

So, whether you're an employer looking to provide better benefits for your employee or are an employee wondering about the benefits of a group health insurance; there are several advantages on both sides of the spectrum, along with select limitations.
However, with all the information provided above, we're sure you'll be able to make a well-informed decision for you or your company's overall health and wellbeing.