Jan
Feb
Mar
Apr
May
Jun
Jul
Aug
Sep
Oct
Nov
Dec
What would you like to protect today?
We love winning awards as much as we love winning hearts!
We don't want to beat our chests about it, but here are a few feathers in our cap!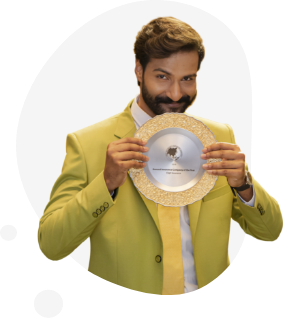 We hear you
We believe insurance was always meant to protect what one loves. Over time, it became a relationship filled with mistrust and complexity. We are here to bust that. We are here to 'Make Insurance Simple'.
Awarded General Insurance Company of the year 2019
Insurance Simplified by 15 year old Kids