Tell us the first day of your period
YOUR CYCLE IS

{{ovCtrl.ovCycleVal}} DAYS
{{data.ovheading}}
{{data.monInfo}}
{{data.dayInfo}}
Your most fertile days for the next cycles
| Fertile Days | Due Date |
| --- | --- |
| {{nextPeriod.nextSixPeriod}} | {{nextPeriod.dueDates}} |
Online Ovulation Date Calculator: How to Use & Significance of it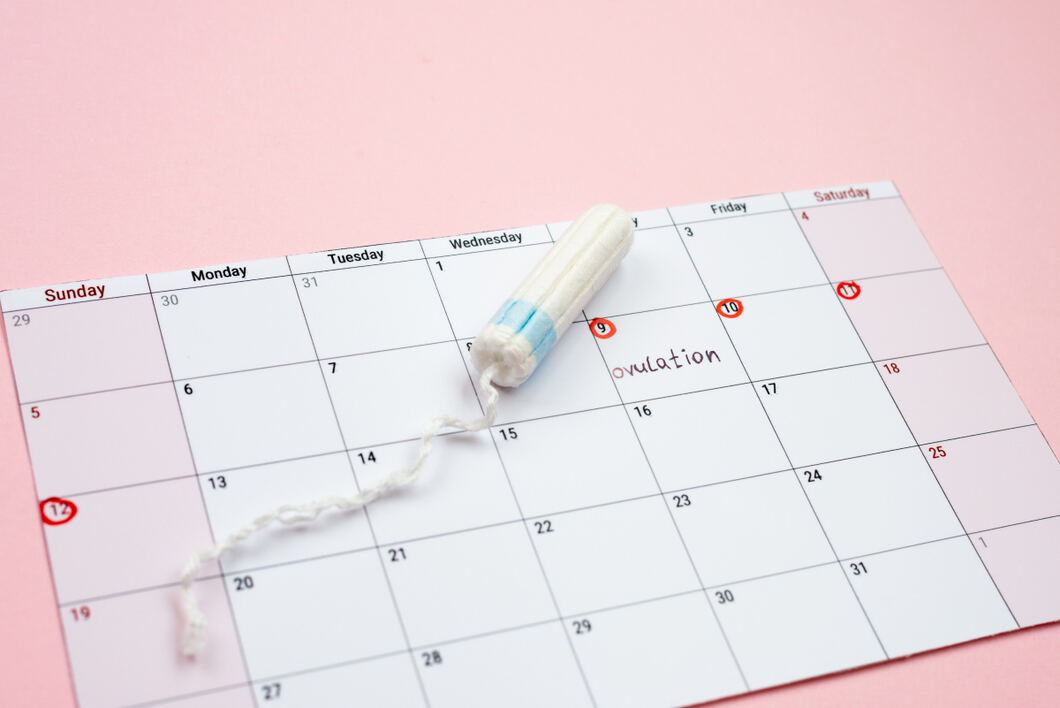 Each woman has a different menstrual cycle. So, if you are looking to increase your chances of conceiving, you must try to know your body better. For this purpose, you may take the assistance of an online ovulation date calculator. It helps calculate the days when you are most fertile. Also, you can get an insight into what will be the correct date to check if you have gotten pregnant. 
Learn more about how this online ovulation day calculator can help you how to use and the signs through which you can know you are in ovulation here below!
What Is an Ovulation Date Calculator?
An ovulation calculator gives an estimation of the fertile window of a woman and doesn't guarantee birth control and pregnancy. Hence, it is advisable to consult your doctor concerning your pregnancy and decide on a birth control that is ideal for you.
Why Do You Require an Online Ovulation Day Calculator?
The best chance of getting pregnant is ensuring that your partner's sperm reaches your egg when it is most fertile. Moreover, this is possible only during the few days when you are ovulating, i.e., when an egg is released.
An online ovulation date calculator helps by providing an estimate of your fertility window. However, it would be best to remember that the calculator does not guarantee pregnancy or birth control.
The fertile window of every woman is different and can also vary between months. It usually includes 6 days during your menstrual cycle when you are most likely to get pregnant.
Besides this calculator, basal temperature tracking, fertility charting, and ovulation test kits can also help you predict your most fertile time.
How Are Ovulation Dates Calculated?
The fertile days calculator helps you estimate your ovulation date by counting back 14 days from the day you receive your next period. For this purpose, it also asks you about your menstrual cycle.
For example, if you have a 28-day long menstrual cycle, the calculator will estimate your next period will start on the 28th day after the first day of the last period.
After you feed in the information, the ovulation cycle calculator will show you your fertility window. This will include your ovulation day and five days before that. However, you will most likely get pregnant during the last three days of that time frame.
How to Use an Ovulation Date Calculator?
You have to follow two simple steps to find out your most fertile days using the ovulation window calculator:
Step 1: Enter the first day of your period in that month or its previous one.
Step 2: Select the right option from the drop-down list mentioning your cycle length. After that, the calculator will provide you with the dates.
What Are the Signs of Ovulation?
If you are wondering how to identify that you are ovulating without using the fertile period calculator, here are some signs to focus on:
Change in appetite or mood.
Mild cramps in the abdomen.
Increase in basal body temperature.
Breast tenderness.
Increased sex drive.
Bloating.
Heightened sense of smell.
Light spotting.
Cervix gets soft and opens up.
The chances of getting pregnant increase during a certain period of a woman's monthly cycle. The ovulation day calculator helps predict this time and gives you an approximation of the days you are ovulating. So, ensure you feed the correct period date and menstrual cycle estimate for the most appropriate result.
FAQs About the Ovulation Date Calculator