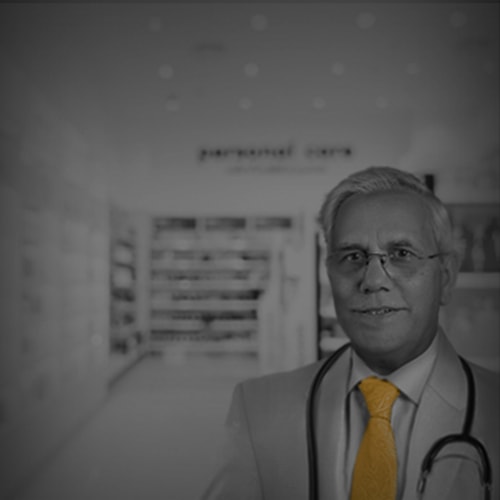 Maternity Insurance
{{healthCtrl.residentPincodeError}}
{{healthCtrl.familyComposureError}}
{{healthCtrl.mobileNumberError}}
Try agian later
Port my existing Policy
keyboard_arrow_right
You can select more than one member
{{healthCtrl.patentSelectErrorStatus}}
-

{{familyMember.multipleCount}}

+

Max {{healthCtrl.maxChildCount}} kids
What is a Maternity Health Insurance?
Maternity Expenses on the Rise in India
What's great about Digit's Maternity Benefit Cover?
Covers for Child-Delivery Expenses: Covers for hospitalization charges for all pregnancy-related complications, labor and delivery and c-section operations.

Newborn Baby Cover Included: Our Maternity Benefit also includes a newborn baby cover, which means your baby will be covered for its first 90 days without any additional cost! This includes any medical issues and vaccinations as well. 
Infertility Expenses Covered: Our Maternity Benefit goes beyond just covering for child-delivery expenses. We also cover for infertility related treatments.
Medically Necessary Pregnancy Terminations Covered: Unfortunately, if you're required to have a medically necessary pregnancy termination, your maternity benefit cover will have your back! 
200% Sum Insured for Second Child: As a token of gratitude, we give you an increase of up to 200% in your Maternity Sum Insured for your second child. This is of course for those who've already used Digit's Maternity Benefit for their first child too.

What's Covered in Health Insurance with Maternity Cover by Digit?
Cashless Claim - You can opt for this if you wish to get treated in one of our 5900+ Cashless Hospitals. You can find the complete list of network hospitals here. Display your e-health card to the hospital helpdesk and ask for the cashless request form. If all is good, your claim will be processed then and there.
Reimbursement Claim - You can opt for a Reimbursement at any hospital of your choice. Let us know in case of a hospitalization within two days of admission at 1800-258-4242 or email us at healthclaims@godigit.com and we'll send you a link where you can upload your hospital bills and all relevant documents to process the reimbursement.
Who can Benefit from a Maternity Cover?
One can benefit from the maternity add-on cover in their health insurance plan, if they meet with the following criteria:
A Maternity Insurance is best for People
What makes Maternity Benefit so Important for Young Couples?
Know more about Health Insurance with Maternity Cover
Why should I opt for a Maternity Insurance cover?
With healthcare costs only rising, the medical costs towards delivering a newborn baby too have been increasing day by day. Especially if there is a C-section or any other pregnancy complications involved as well.
However, opting for a maternity benefit in your individual health insurance plan would instead make things easier for you and your spouse by lessening your financial burden and ensuring that everything from the birth of your beautiful child to its first three months are smooth and stress-free.
After all, he/she will be your bundle of joy and we want to make sure you can treasure and live those moments of happiness to the fullest.
How to go about choosing the best Maternity Health Insurance cover?
Before they're even born, we want the best for them. No wonder choosing the right maternity insurance can get so confusing. Whether you're looking to opt for a maternity benefit in your current individual health insurance or are getting an individual health insurance for the first time, following are some things to keep in mind:
a. Opt for it in advance: Always opt for the maternity benefit well in advance. Benefits like Maternity and Critical Illnesses usually have a waiting period before you can utilize it.
Therefore, whether you're going to get married soon or, are planning to start a family in the next one to two years, this would be the ideal time to opt for the maternity benefit in your current health insurance or new health insurance plan. 
b. Check Sum Insured: Sum Insured is the amount you'll get to compensate expenses during delivery and hospitalization. The average cost of delivering a baby in urban India today ranges from about Rs 45,000 to Rs 75,000 and a C-section could cost you up to Rs 80,000 to Rs 1 lakh.
Therefore, it's important that you check how much the maternity benefit in your health insurance will cover and accordingly make a choice based on your financial feasibility. 
c. Benefits: It's called Maternity benefit for a reason! Every health insurance has different benefits it offers to its policyholders. Therefore, compare maternity benefits in different health insurance plans and go for a plan you think suits your needs the best.
Do they cover C-section? Do they offer covers for fertility-related issues? For how long is the child covered post-pregnancy? Does it cover hospital room rent? Do they offer cashless settlements? etc. are some questions you could keep in mind. 
d. Cashless Settlement: A cashless settlement is a benefit some health insurance companies offer to their policyholders. This means that during a claim, i.e in this case during delivery, you don't need to pay or reimburse any amount but instead, can make a cashless claim if the concerned hospital is covered by the insurer.
During a chaotic and stressful time like pregnancy and the uncertain labor, such benefits can really help you a long way. Therefore, choosing a maternity cover or insurance that offers cashless settlement could be one deciding factor while choosing the best maternity insurance.
When should I opt for a Maternity Insurance cover in my Health Insurance plan?
This primarily depends on what phase of life you are in. If you're single and don't plan on getting married or having a baby in at least the next two to three years, then you don't need to get a maternity insurance cover right now.
However, if you are married or are going to get married soon, and think you'd want to start a family in the next two years, then it's better to opt for the cover now, as you'll cover the waiting period well in time and will be able to use the cover to its fullest benefit.
In cases, where you or your spouse is already pregnant, opting for this add-on won't really be approved as per most insurance guidelines. Therefore, we recommend to always plan ahead and opt for the cover early on in your individual health insurance policy. 
Things to know about Maternity Health Insurance
Waiting Period: Like other vital covers such as the Critical Illness Cover, a Maternity Cover too comes with a waiting period before you can claim and benefit from it. That's why, we always recommend planning ahead and opting for a maternity cover well in time. Usually, the waiting period for a maternity cover lasts up to two years.
Number of Children: Under our individual health policy, if someone does opt for a maternity benefit cover, they're only covered for up to two living children. 

Medically Necessary Termination: Sometimes, due to pregnancy-related complications, such as the mom-to-be's health conditions; parents may decide to medically terminate a pregnancy. In this case, your health policy will cover for all expenses arising due to the same. Under this benefit, there is no restriction as to the number of medically necessary and lawful termination of pregnancies.

Eligibility Criteria for Maternity Insurance Cover: Any married or single person who has opted for a maternity benefit cover, whilst purchasing their individual health insurance from us is eligible for the maternity benefit. One can also opt for this add-on later during their policy period. However, one must note that they will not be eligible for a maternity benefit if they're already pregnant.

Newborn Baby Benefit: Under the maternity insurance cover, the newborn baby covered is further insured for the first three months, I.e. 90 days of their life. This includes any health complications and required vaccinations required according to the National Immunization Schedule defined by the Government of India. 

Additional Benefits: Additional benefits of this cover include, expenses arising due to complications in the pregnancy and, a bonus of 200% of sum insured for the second child if you've been an active policyholder of Digit and have already claimed for the first child under our maternity benefit cover.

Mistakes to avoid while opting for a Maternity Insurance Cover
Opting for the cover too late I.e. two to three months before becoming pregnant or during the time of your pregnancy. In this case, you won't be eligible to claim under this benefit.
Not checking the sum insured. The primary use of this cover is to that you're compensated for expenses that arise during your pregnancy. Therefore, it's important to check how much is your sum insured in this case and check whether it'll be sufficient or not.
Claiming before the waiting period is over. It's important to check for waiting periods before you claim for your respective covers. It's only after the completion of the required maternity cover waiting period can you claim for maternity-related expenses.
Save Tax with Maternity Insurance
One of the benefits of a health insurance is that you can get a tax exemption of up to Rs 25,000 in a financial year and even more, if you have your senior parents included as dependents in your plan. However, one shouldn't only purchase a health insurance policy to avoid tax, but to ensure they're safeguarded against medical expenses both big and small.
Therefore, it's important that you pick a health insurance policy that you think suits you and your family the best. Look at its benefits, additional add-ons, costs and other factors before purchasing the right health insurance policy for you and your family members.
Know more about Health Insurance Tax Benefits
Tips for a Healthy Pregnancy
Whether you're already pregnant or are planning to have a baby soon, here are five important tips to ensure you have a healthy pregnancy.

Start exercising if you don't already. Staying active is important for your general health and can help reduce stress, control your weight, improve blood circulation, boost your mood, sleep better and overall, impact your hormones positively. Pilates, yoga, pelvic floor exercises, swimming and walking are some recommend exercise if you're already pregnant. 
Even if you're not currently pregnant and are trying to conceive, it's essential to start taking prenatal vitamins. Your baby's neural cord, that contribute to the creation of its brain and spinal cord start developing from the first month or pregnancy. Therefore, it's important you start taking nutrients like folic acid, calcium and iron right from the start. 

Limit your intake of caffeine and avoid alcohol and smoking completely.

Improve your eating habits. Don't skip breakfast and eat a balanced diet. Especially include foods rich in iron, calcium and folate. Additionally, increase intake of fish (except ones with high levels of mercury). For those who are already in their first trimester, you should increase your calorie intake by 300 calories. 

If you are planning to conceive soon, make sure you get an overall health checkup beforehand and at least have one consultation with your doctor.