A Complete guide to Aadhaar Card in India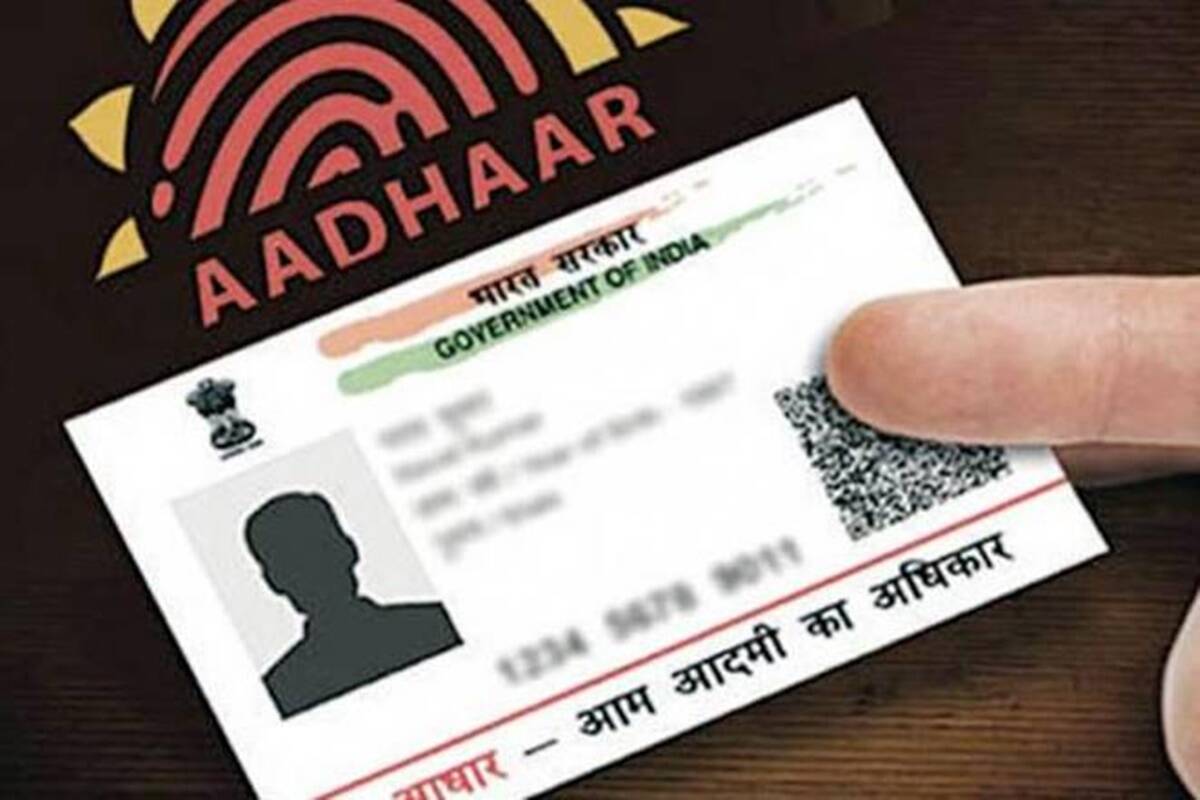 Every country follows specific systems to identify its citizens. India is no different in this regard. Here, Aadhaar Card is one such document that acts as an identity and address proof for Indians. However, it cannot be used as proof of domicile, the issuing Government agency UIDAI notified. 
As per the official report, till February 2020, Government has issued Aadhaar Card to approximately 90% of Indians.
Source (1)
However, many are yet to receive their unique identification card. 
Please read this guide carefully to know all about Aadhaar Card in India, starting from its digital version to its benefits and usages. 
Let's begin!
The Unique Identification Authority of India (UIDAI) is an arm of the Government responsible for issuing a 12-digit identification number to its citizens. In return, the residents can use this number to prove their identity and address anywhere within the country. 
The Government set up several Aadhaar enrollment centers across the country. You have to visit the nearest center to your home and provide demographic and biometric details to get your unique number. 
You can also use an e-Aadhaar card alongside the physical copy. All you have to do is download the card from the official website and save it on any electronic device. 
What is an E-Aadhaar?
The electronic or online version of an Aadhaar Card is known as an e-Aadhaar Card. The duplicate version of this card is available on the UIDAI website and can be downloaded in PDF format. 
Enter the Aadhaar password to initiate a download. The acceptability of an e-Aadhaar is the same as its original printed variant. A mAadhaar is also available that is compatible with mobile devices. 
How can you download an Aadhaar Card?
To get an e-Aadhaar, you have to follow the steps mentioned below.
Go to the official website of UIDAI.
Navigate to "My Aadhaar' and select "download Aadhaar".
Enter your Aadhaar Number/Enrolment ID/Virtual ID.
Select the box to get a masked Aadhaar.
Complete the captcha verification and click on "Send OTP" or "Enter OTP".
After the authentication, the download option will appear.
Download the e-Aadhaar and open it by entering the password. Since this number is confidential, a masked Aadhaar card is a necessity.
What is a masked Aadhaar Card?
As the name suggests, a masked Aadhaar Card allows you to keep the first 8 digits of the number concealed while the last 4 numbers are visible to everyone. When you download Aadhaar Card online, the picture, name, DOB remain the same, including the signature of UIDAI. 
Hence, if you are using this card for identity proof, a masked Aadhaar Card holds the same legitimacy as the printed copy. 
Irrespective of the type of Aadhaar Card you possess, knowing the Aadhaar Card eligibility is crucial. 
Who is eligible for an Aadhaar Card?
As per Aadhaar Act, 2016, every Indian is entitled to receive the Aadhaar number by submitting his/her identity and demographic details. This act specifies that to get this card, you have to reside in the country for more than 182 days in the last 12 months when you apply for an Aadhaar card.
For instance, if you have applied for this card today, you have to revisit the last 12 months and remember if you have stayed in India for 182 days or more from the day of applying for an Aadhaar Card.
It also means that the Non-Residing Indians (NRIs) fulfilling this criteria are eligible to acquire an Aadhaar Card.
How to apply for Aadhaar Card
Follow the steps below to apply for an Aadhaar Card in India. 
Step 1: Go to the UIDAI portal and click on "My Aadhaar". 
Step 2: Choose "Book Appointment" and visit your nearest Aadhaar enrolment center. 
Step 3: Keep the necessary documents handy. 
Step 4: Duly fill up the Aadhaar application form with relevant information. 
Step 5: Submit the form along with supporting documents. 
Step 6: You have to visit the center personally to provide your biometrics. 
Step 7: After the formalities are completed, you will get an acknowledgement slip against your enrolment. Aadhaar enrolment number is required later to track the status of the Aadhaar application. 
Step 8: After the verification is complete, the Aadhaar Card will reach your home via post. Generally, it takes up to 90 days to receive this document. 
Know about the documents checklist to expedite the verification process. 
What documents do you need for an Aadhaar Card?
You need to submit the following documents for the Aadhaar Card application. 
| | |
| --- | --- |
| Type of Proof | Supporting Documents |
| Identity proof | Voter ID PAN Card Rational Card Passport Driving license, etc. |
| Address proof | Rational card Bank passbook Utility bills Insurance documents Arms license, etc. |
| Birth proof | Birth certificate PAN card Passport Mark sheet issued by college and university. SSC certificate, etc. |
| Relationship proof | PDS card Pension card Passport MNREGA job card Birth certificate, etc. |
Steps to get Aadhaar Card for NRIs
The process to get an Aadhaar Card for NRI is similar to that of Indian citizens. Here are the steps.
Visit the official website to book an appointment online. Otherwise, go directly to an enrolment center to initiate your application.
Submit relevant documents
Provide your residential proof, identity proof and other documents like the stamped visa of the country you are currently living in.
Carry the original copy of all these documents to the enrolment center.
The representative at such an enrolment center will collect your biometric details like fingerprints, a scan of irises and a photograph.
After the data is collected and the documents are verified, the Aadhaar Card will be dispatched to your residence in India.
What are the benefits of an Aadhaar Card?
Besides a valid individual identification document, you must consider several other benefits of the Aadhaar Card that can make life easier.
Some of them are listed below.
You can check your income tax return using the Aadhaar Card number online.
Getting an instant passport is also possible with an Aadhaar Card as identity proof.
If you have to open a new bank account, you need to provide your Aadhaar Card details. Moreover, you can now use your Aadhaar Card for transactions above Rs.50,000 instead of a PAN Card.
Aadhaar Card uses also include getting pensions for senior citizens. It cuts short the cumbersome documentation process.
Aadhaar number is also helpful in getting the digital life certification. It further facilitates receiving pension without much legwork.
If you want your Provident Fund to be disbursed on time to your bank account, Aadhaar Card Number is vital in such a matter.
All Government subsidies, including LPG subsidy, are receivable only if you have linked your bank account with your Aadhaar Card.
Besides, this card is accepted for all vital official purposes.
What is the Aadhaar Enrolment Number?
After you visit an Aadhaar Enrolment center and complete the verification and biometric process, you will get an acknowledgement slip. On top of that slip, you will see a 14-digit number which is your enrolment number.
This number is required to check the status of your Aadhaar generation.
How to update details for Aadhaar Card?
Indians can update their Aadhaar Card both online and offline.
Below is the online process to update data on Aadhaar.
Log in to the SSUP portal using your Aadhaar and OTP.
Select the fields, which you want to update.
Enter the data on those fields.
Submit the form online and note down your generated URN.
Review the update by selecting BP.
Upload the scanned documents online for verification.
Check the status of the update using your URN number.
Later, the documents will be further verified at UIDAI back office for an update. Hence, you need to provide your registered mobile number to make the process hassle-free.
How to link Aadhaar Card with PAN Card?
Follow the process mentioned below to link your Aadhaar Card with your PAN Card.
Open the official website of Income Tax e-filling https://incometaxindiaefiling.gov.in/
Register yourself if you do not have an account. Use your PAN as your user ID.
Enter your user ID, password and DOB to log in.
Go to the menu bar and click on "Link Aadhaar".
Enter the details as per PAN Card.
Match the details of the PAN card with the Aadhaar Card. If there is a mismatch, you have to get it corrected immediately.
A message will appear, showing that PAN and Aadhaar Card are linked.
You can also visit other official websites like NSDL to link your Aadhaar with PAN.
What to do when you lose your Aadhaar Card?
Aadhaar Card is a confidential personal document, and hence, if Aadhaar Card is lost, you need to get a new one immediately to resume the essential official work.
All you have to do is visit an Aadhaar Enrolment Center to request a reprint. Fill up the Aadhaar correction form with your enrolment number and Aadhaar number and submit it. The representative will collect your biometric data to issue a duplicate Aadhaar Card after verifying the master data available against the card number.
How to prevent misuse of the Aadhaar Card?
To protect the privacy and ensure data security, the Government has adopted several measures.
Besides using a masked Aadhaar, you can also lock/unlock your Aadhaar biometrics online.
Visit the UIDAI website, go to "Aadhaar Services," and select "Lock/Unlock Biometrics".
Select the check box that says if you lock your card, you won't be able to use the biometric authentication until it is unlocked again.
Click on "Lock/Unlock Biometrics".
An OTP will be generated.
Enter it to authenticate and select "enable locking feature" to lock the number or "disable locking feature" to unlock the same.
In either case, you have to have the registered mobile number where the OTP will be sent.
The above-listed pointers are some of the necessary factors that you must know about Aadhaar Cards in India. Now that Aadhaar is becoming mandatory, in most cases, apply for one if you do not have it already. Also, keep updating the details from time to time to ensure its relevance.
Moreover, if your card is stolen, make sure to file an FIR or missing diary at the nearest police station to prevent the card from being misused.
Frequently Asked Questions