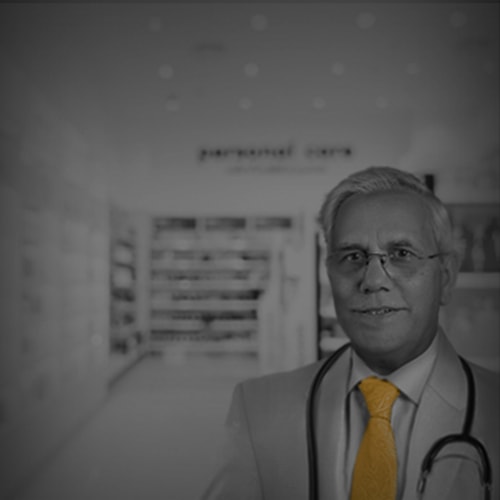 Health Insurance
{{healthCtrl.residentPincodeError}}
{{healthCtrl.familyComposureError}}
{{healthCtrl.mobileNumberError}}
Try agian later
Port my existing Policy
keyboard_arrow_right
You can select more than one member
{{healthCtrl.patentSelectErrorStatus}}
-

{{familyMember.multipleCount}}

+

Max {{healthCtrl.maxChildCount}} kids
Term Insurance vs Health Insurance
We know your family is everything to you, you want to see them happy and independent even when you are gone and also when you are around. Term insurance is often argued by most to be an overly emotional person's panic resolution. This is incorrect, if you can spare the annual premium amount and buy yourself some peace of mind that there will be someone to take care of your family even after you are gone, then why not? And the same holds true for a Health insurance. If you are mindful of your family's medical wellbeing and if you are aware that you are not superhuman and that diseases do not ask for permission; you will probably get a health insurance for you and your family, to keep those heaping medical bills at bay, by paying a very small cost for it.
Be smart and plan things before it's too late. We are here to explain both of these policies to you, so that you can decide which one to opt for.
What is Health Insurance?
In our fast-paced lives, we grow, and we spend, the ever-growing standard of living means spending and bettering every day. Most of our savings are limited to the first week of the month when our bank account shows our salary credit message. After paying the bills, what you are left with, is that enough for a rainy day? Sadly for most of us, the answer is no.
The most fearful part of this is those unforeseen, uninvited medical expenses. Tall hospitals and their taller invoices. Health insurance saves us from this scenario. This type of insurance is your buddy when the insured or the people added in his/her health insurance gets sick, hospitalized or requires surgery or any kind of medical intervention, all your medical expenditures then are reimbursed, and your life is then sorted.
What is Term Insurance?
Your family members are your world, you would do anything in your capacity to provide the best of the best to them. What happens to them after you are gone? Haunting but true. You know you would not be there forever, but you can still take care of them… calming isn't it? And the answer to your calm is Term insurance.
Your Term insurance will take care of your family's financial needs even when you are not around. It is a life insurance plan that will give financial coverage to the beneficiary/nominee of the person insured.
Difference between Health Insurance and Term Insurance
| | |
| --- | --- |
| Term insurance | Health insurance |
| It is an insured person's protection cover over his/her family; it secures the family financially if the insured is no more. | It secures you and the family members added in your medical/ health policy plan from unexpected medical expenditure. |
| Provides the nominee with a onetime fixed amount in case the insured is no more. | It is like an invisible hand, helping you through the financial needs during the times of need, as and when required, there is no such specific time frame. |
| The premium charged is usually very less. | The premium charged is a little high. |
| The premium pay-outs are mostly annual, the cost per month is usually under 500 INR for an approximate cover of one crore, the general practice is to pay annually as the final amount doesn't really hurt the pocket much. | The premium pay-outs are mostly monthly, though some insurance companies also offer a quarterly, half-yearly or yearly premium pay-out as well. |
| It does not come with policy maturity advantages, it's a financial blanket to the grieving family members, after the demise of the insured. If after the term of the policy the insured survives, the term insurance policy is terminated. | It does come with a no-claim maturity bonus or a rollover of the unused amount in some cases resulting in lower premium pay-outs in the following year. |
| This is not your regular investment policy, although if the insured person is alive and if the term insurance plan was the Premium return plan then he/she gets the benefit of claiming the premiums paid throughout the term. This premium refund is tax-free and, in a way, can be considered as a piggy bank safe. | This is an investment policy that helps you financially when you need it the most. Some health insurance policies also come in with a market-linked-investment plan. |
Types of Health Insurance Policies
Individual Health Insurance - Covers a single person, as the name suggests. Know more about Individual health insurance.
Family Floater Policy - The entire family along with the insured is covered under a single plan, the premium is paid annually. Know more about Health insurance plans for family.
Unit-linked Health plan - The insurance companies offer coverage and investment under the same roof of unit-linked insurance.
Senior Citizens Health Insurance - This Policy is for your ageing parents, we provide all the possible benefits to our customers when they choose to buy this policy. With the best hospital and service tie-ups to covering the common treatments required in old age, we give the best to our customers. Know more about Senior citizen health insurance plans.
Types of Term Insurance Policies
Level Term insurance plan - During the entire term, the sum assured is unchanged and is paid to the family after the insured's demise.
Premium Refund Term insurance - If the term ends and the insured survives, the premiums are refunded tax-free.
Increasing Term insurance - The death benefit increases each year through the term of the plan. With the increase in the sum assured the premium increases too.
Decreasing Term Insurance - The sum assured decreases by a fixed percentage every passing year, the premiums remain the same, but the risk cover is affected/reduced.
Convertible Term Plan -The insured by paying a little extra premium can get the plan converted to an endowment assurance plan.
Term Plan with Riders - Apart from the sum assured, the insured opts for additional coverage and benefits and in return strengthens his/her basic term insurance
Benefits of Health Insurance and Term Insurance Plans
Benefits of our Health Insurance Plans
Health insurance offers protection against medical expenses
Restoration Benefit - is a coverage in your health insurance, in which if your Sum Insured gets exhausted towards treating an ailment, the insurance company restores it.
Critical Illness Cover - If opted for as an add-on or a part of the plan, this covers hospital expenses in case of critical illness.
Daily Hospital Cash cover - This cover helps you manage the expenses beyond the hospital bill in case of any medical emergency.
Maternity Benefit - This benefit if opted, takes care of the hospitalization and all related expenses when a mother-to-be is admitted for delivery. It also takes care of expenses of any treatment required in case of any complications.
Home (Domiciliary) Hospitalization - If any of your parent or any family member need care at home in the condition which might have required hospitalization, then this benefit is for you.
Pre and post hospitalization expenses - We know there are expenses which are usually not covered in health insurances like X-rays, scans, medicines, we make sure we take care of these expenses too.
Accidental Hospitalization - This benefit covers costs of Ambulance, Daycare procedures, Pre-hospitalization and Post-hospitalization expenses that includes ICU, Medication, OT, Physician Fees, Diagnostics and more in case of an accident.
Benefits of Term Insurance Plans
This is mainly your financial support to your family when you are absent from their lives.
The premium charged is usually less.
With term insurance comes Tax benefit However, Tax savings should not be the reason for buying a term policy. This policy offers tax benefits and exemptions as per prevailing tax laws.
High life covers with low premiums.
Health Insurance policies come with a lot of add-ons and benefits; it is important to look out for them with the right insurance company. We at Digit believes in providing the best add-ons and benefits to our customers so that they can make the most of their policies.
To sum it all, if you closely understand the benefits of both, you will also understand that we all will need both these policies, sooner or later. It is better to make a smart choice at the right time before it's too late.