Winning is fun. But when you win on a field that was unbreachable, it is called Gaba Breached'.

-  An anonymous cricket fan
What a match it was! Especially because it was won on the firm shoulders of a young team with no legends, no fandom, no history. It was a team that only knew one thing, 'give it your all'. And oh yes, how we get that! (didn't get the slant? Winning without legacy, get the connection? ;))
2021 started on a high note for us, a nobody like us 3 years back, became 'India's first unicorn of 2021'!
There's no secret sauce there, there is no moat; to win this match, we had to give it our all, better our bowling, batting, fielding, everything!
And well, Captain Kohli himself has 'Switched to Digit' to help spread awareness about insurance!!
It's a huge moment for Digit, a young player in the field, to be joined by the Captain of the Indian Cricket Team himself.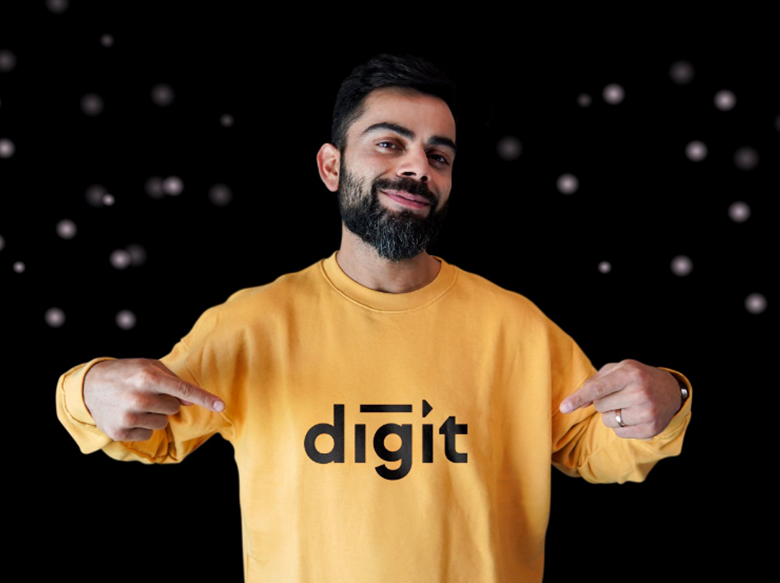 So, here we are talking about how we played the game in the last two quarters in our freshly mowed Transparency report 7.0. In this Transparency Report, we will reflect not just on the last 6 months but also on our game plan for the future.
Before getting into the report, for the ones who don't have time to read our full report, here are the match highlights: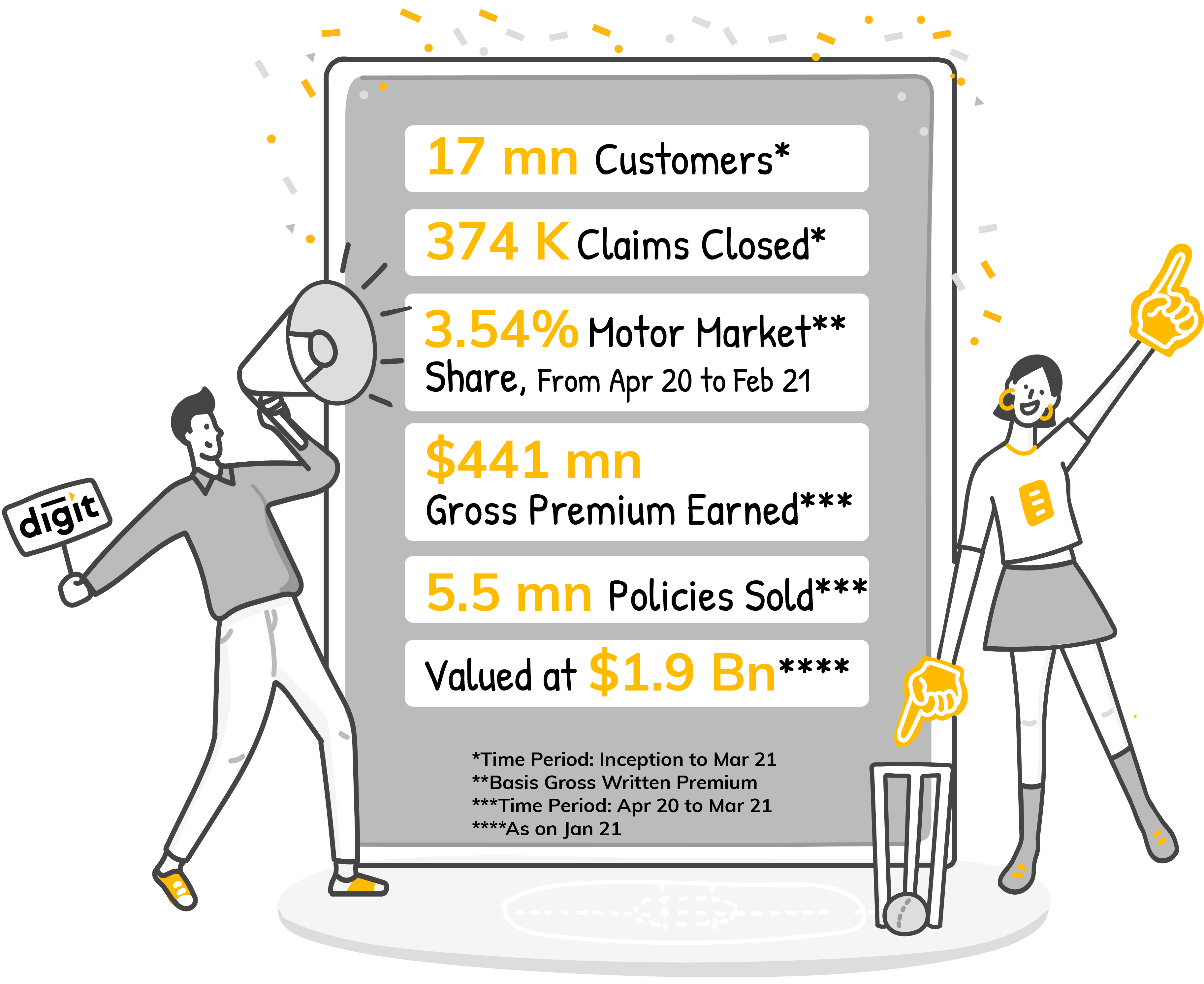 Here are the high runs of the game in more details, or the LOBs that contributed to maximum revenue: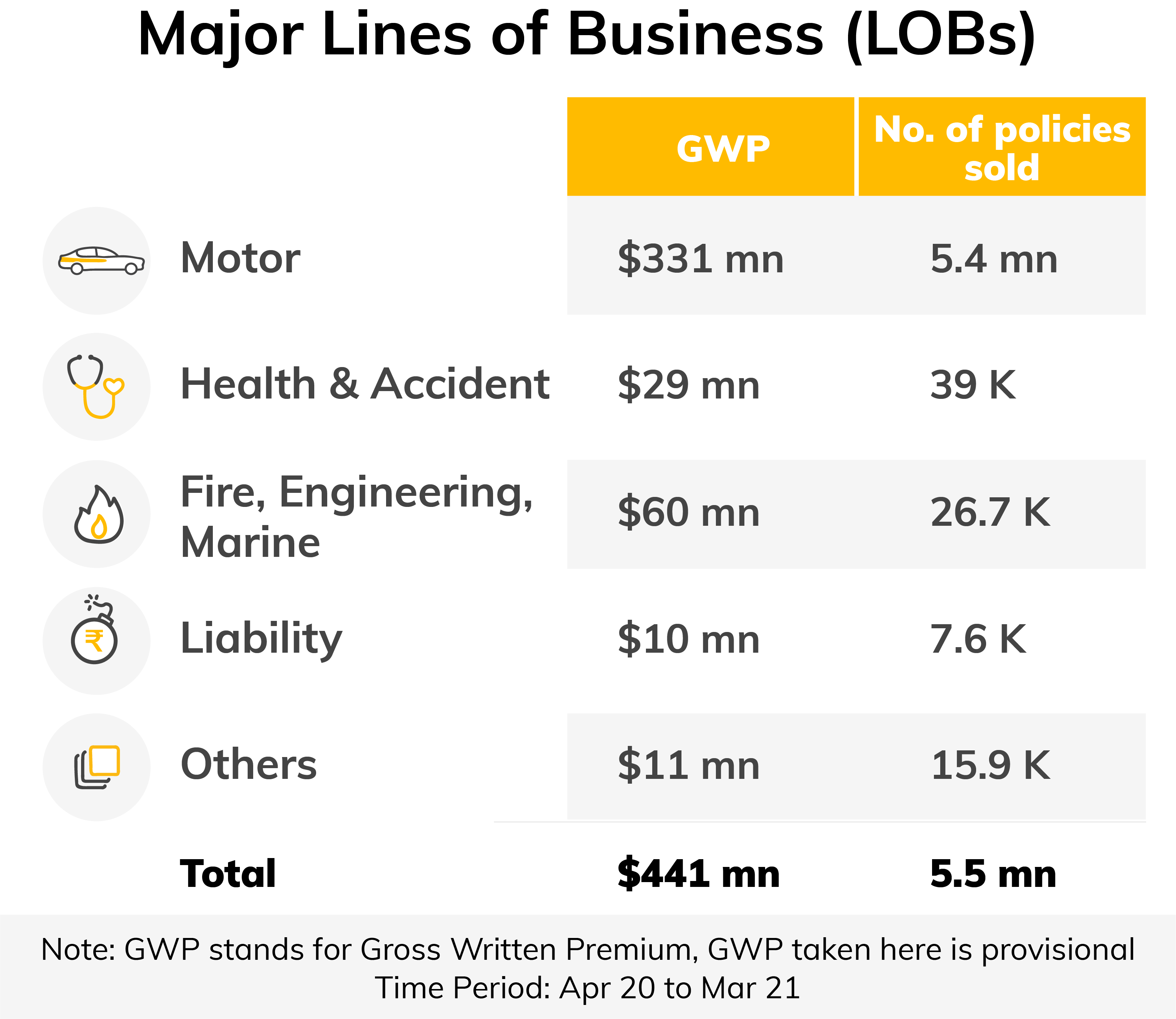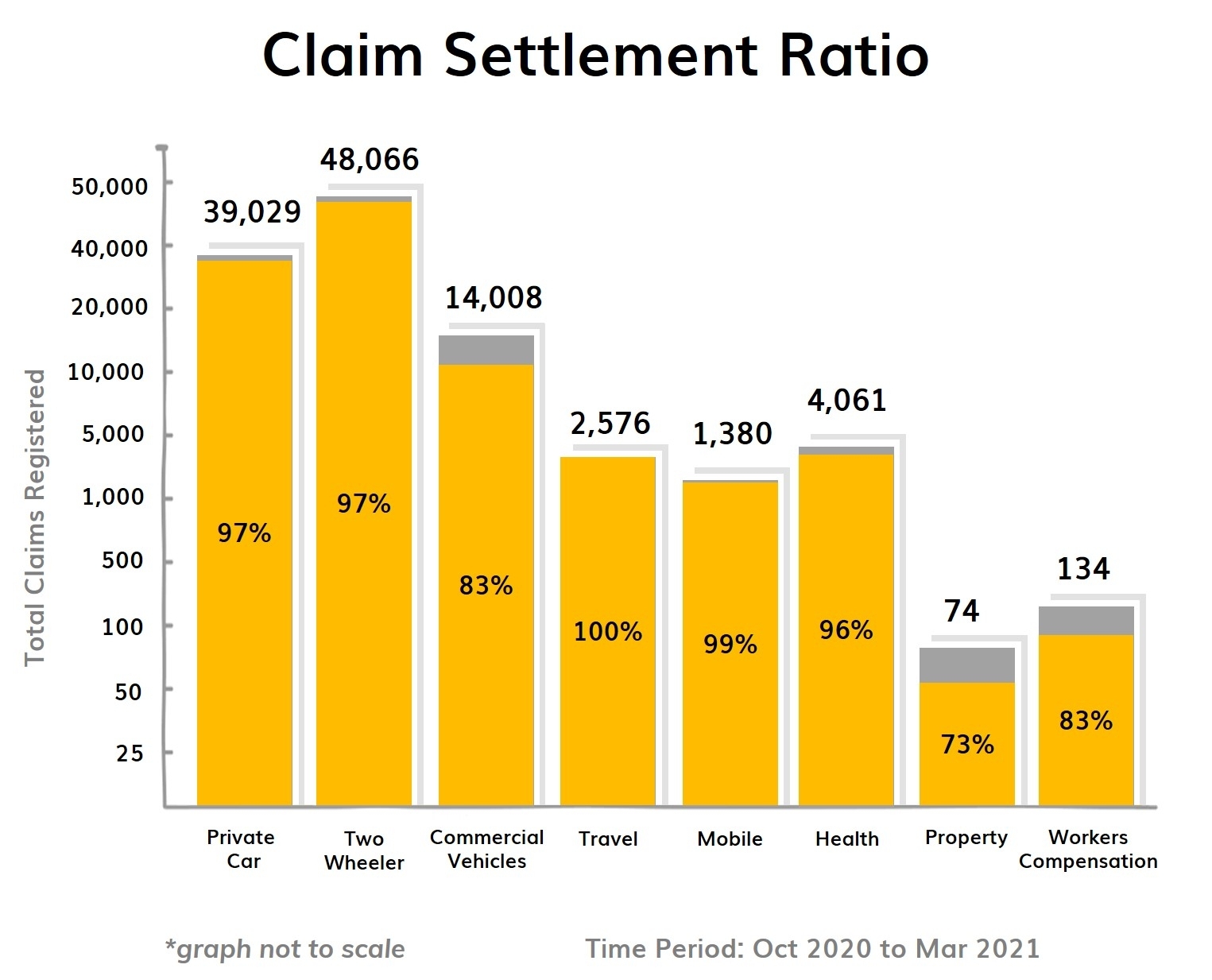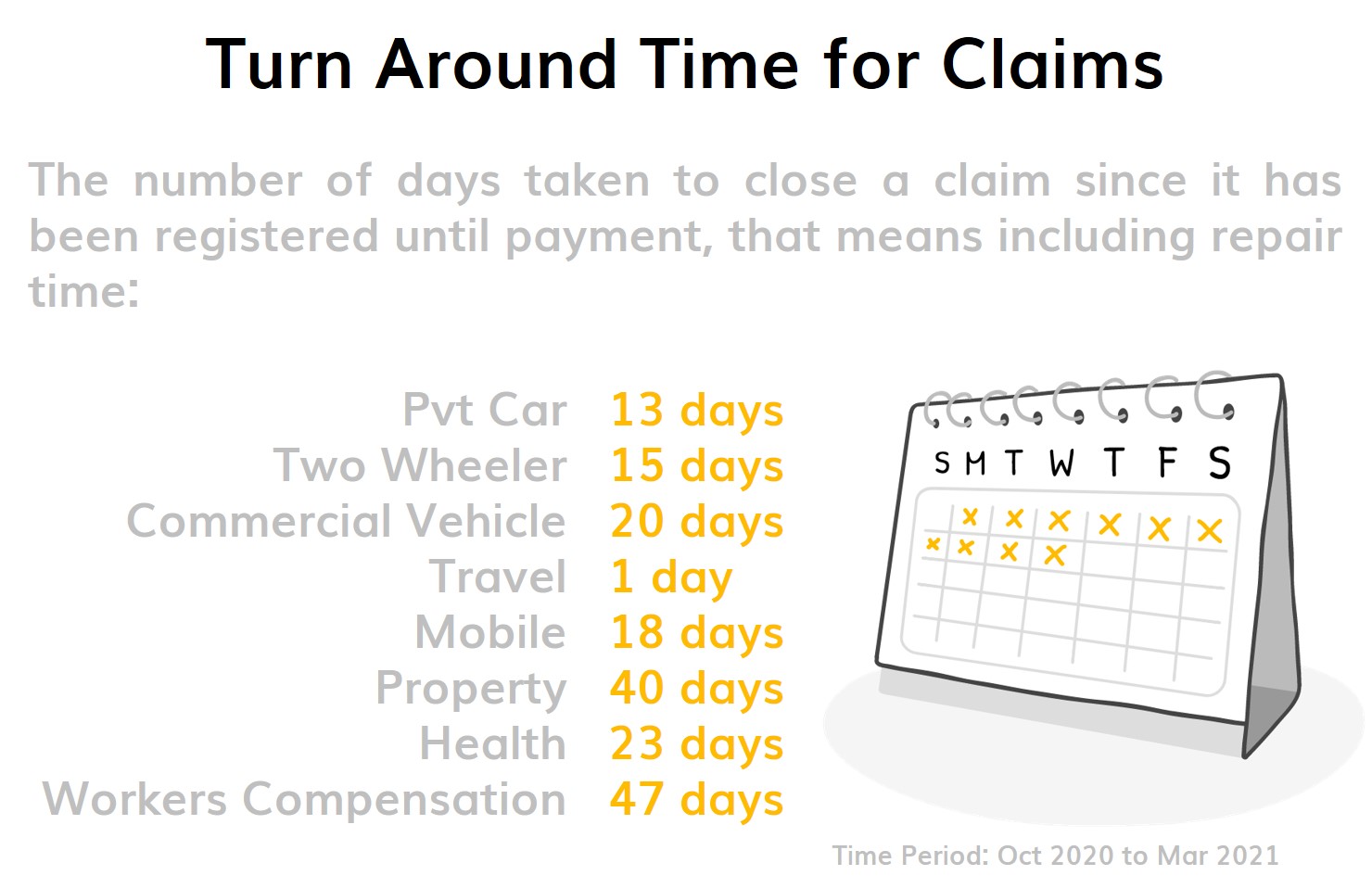 Btw, if you have been following us, you will see we have a new entrant in this report: Workers Compensation.

This is a product that offers wage replacement and medical benefits to employees who get sick or injured due to a work-related cause. In times when offices opened while COVID was on the rise, this is a product line we focused on and want to grow more.
Now, for the ones who like to dig deep, let us see what game strategy helped us in the last two quarters:
1. Our time spent on increasing our fitness levels paid off!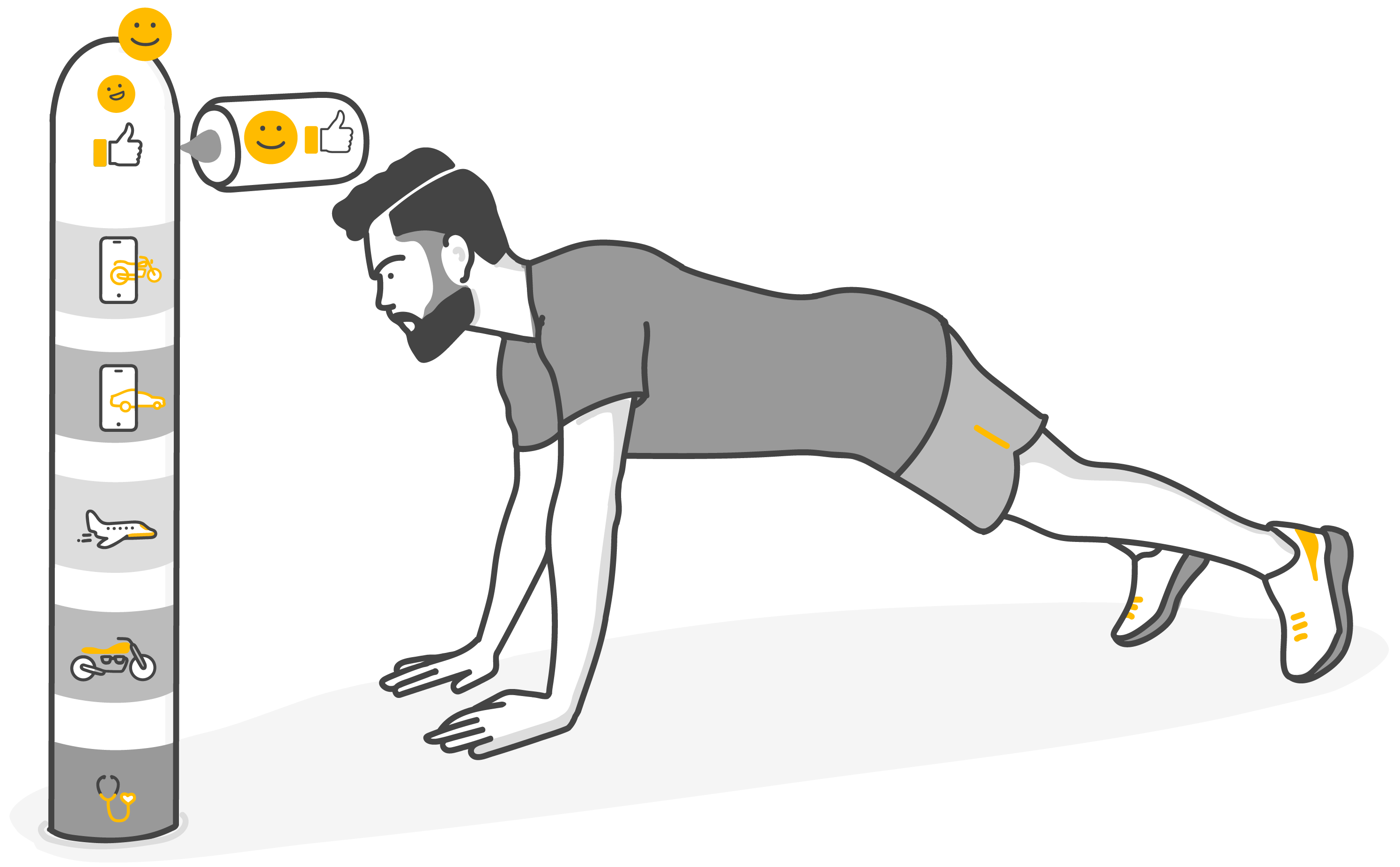 A healthy distribution system with partnerships boosting our sprints into newer markets:
We distribute our products through a diversified partnership-based model across a variety of channels including motor dealers, agents, point of sales people and retail brokers, institutional partners, corporate broking and direct to customer channel (website, aggregator).
An efficient operation system:
We believe, to play a game and win every time, the infrastructure of the team and its operation system must be rock solid. 
In the last two quarters we developed self-service options for our customers and partners on WhatsApp and website so far are: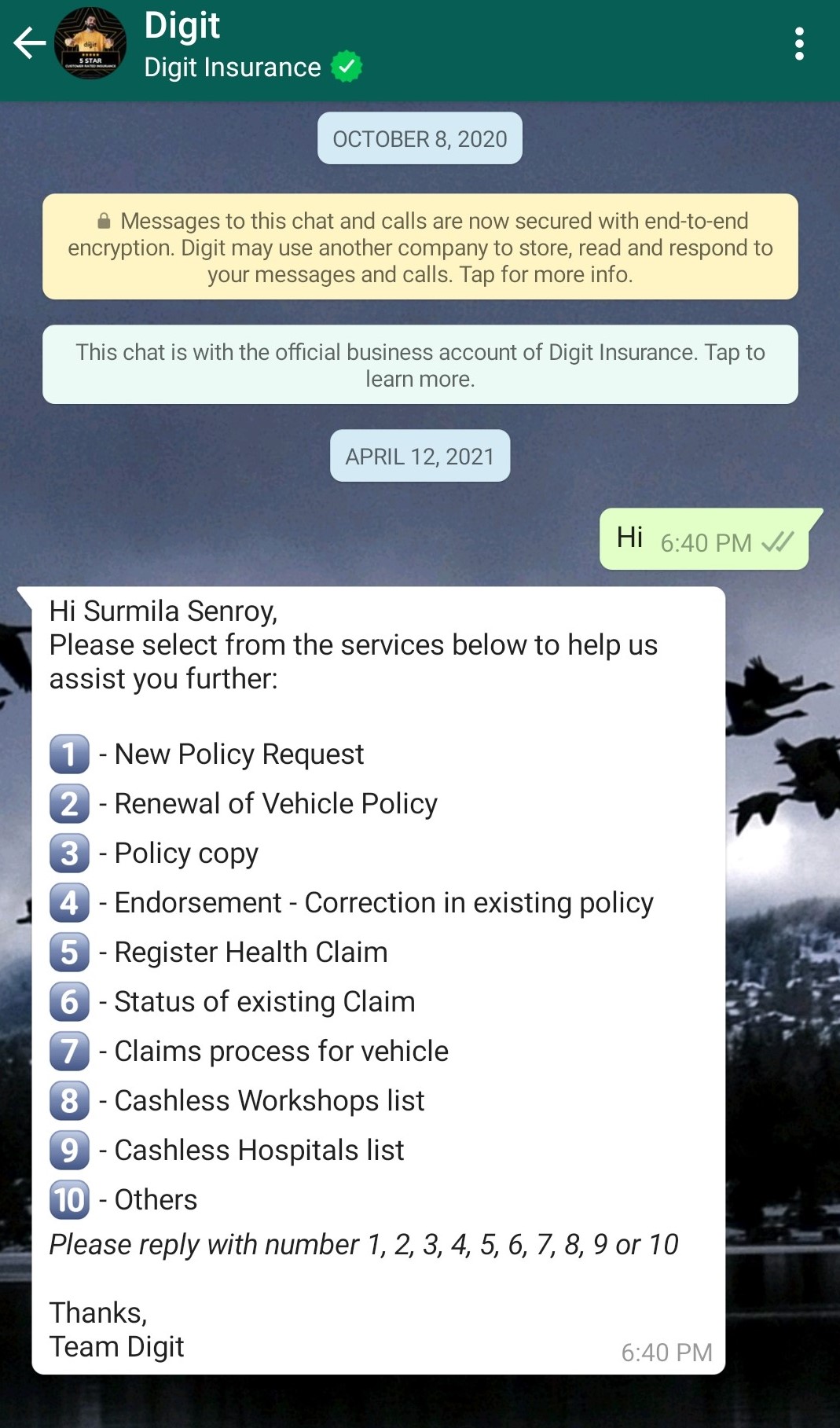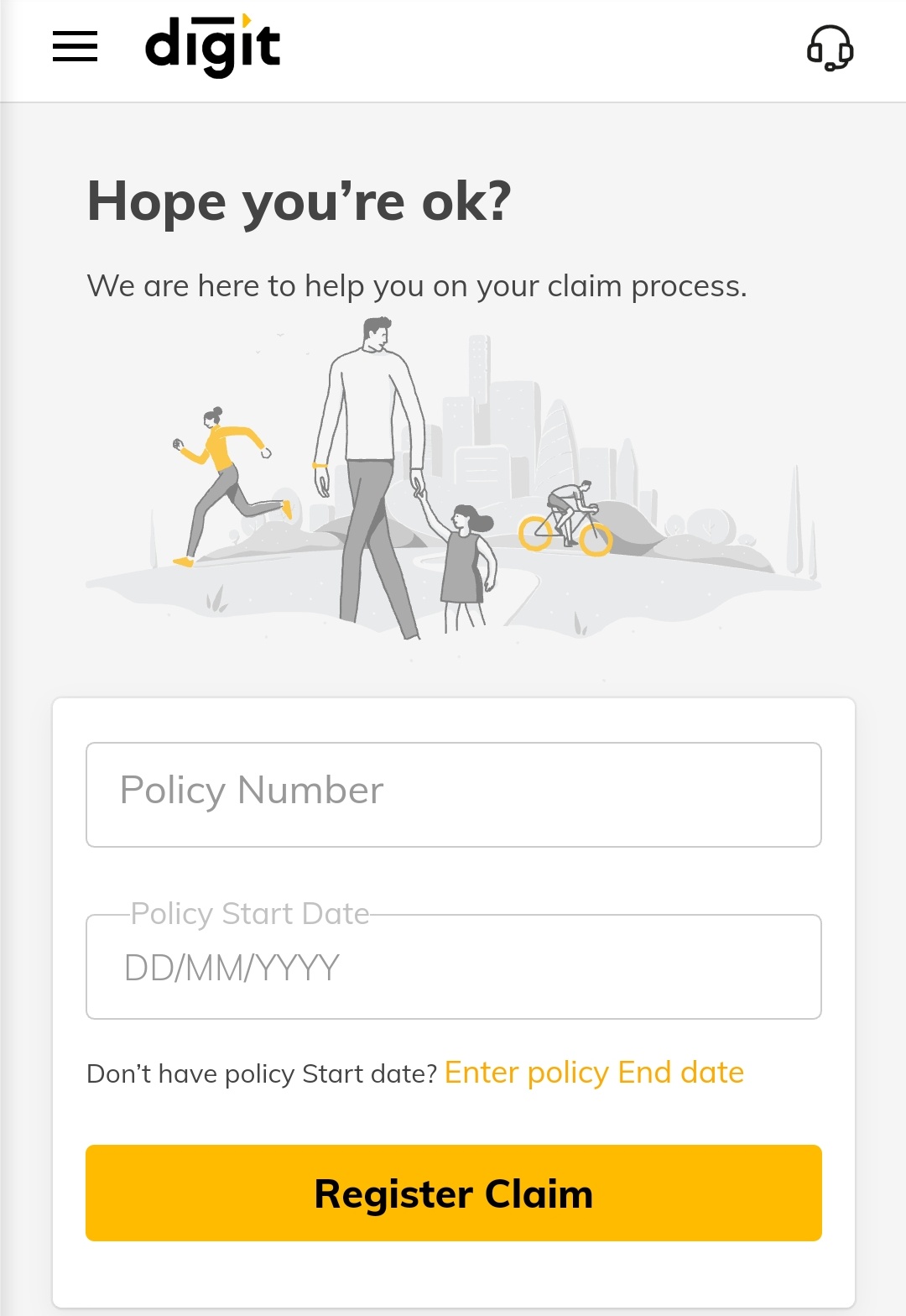 This focus on self-service modules during a pandemic year, helped us not only save our wicket but also hit the boundary!
We serviced over 12000 people through WhatsApp in the last 6 months, over 50,000 people through calls and have got an NPS score of 76%*for non-claims related queries.
*Time Period: From Oct 2020 – March 2021
Apart from this, we focused on re-looking at existing processes to see how we could fortify them, to make it simpler and empowering for our customers.
Hence, we launched Video Assessment for Motor Own Damage claims that empowers our workshops and customers to do a video survey at their convenient time without depending on our expert to reach the workshop.
This in turn has reduced our TAT for motor claims by 50%!
An empowered partner base with technology:
We believe that only a strong, empowered partner base can help us make those big runs. So, in the last two quarters we focused a lot on bringing technology to even the smallest partners. Here are a few things we did for the same:
Launched Digit Partner App that would help the partner to key in policies for motor and health just through his mobile
We saw a great response for it, with 6000 sessions and 1200 users on an average per day, and a 4.7 rating on Google Play store!
Launched WhatsApp for self-service for partners, so they can check claim status of motor and health claims, upload pending documents for health claims, raise new policy request, renew vehicle policies, download policy copies and take care of endorsements
Launched a health portal for our Group Medical Cover, which is usually available to the HR department of an organization and the broker to view the status, enrol members, edit data and raise requests relating to their health insurance policy with Digit.
2.  Our bench player products got us the wins!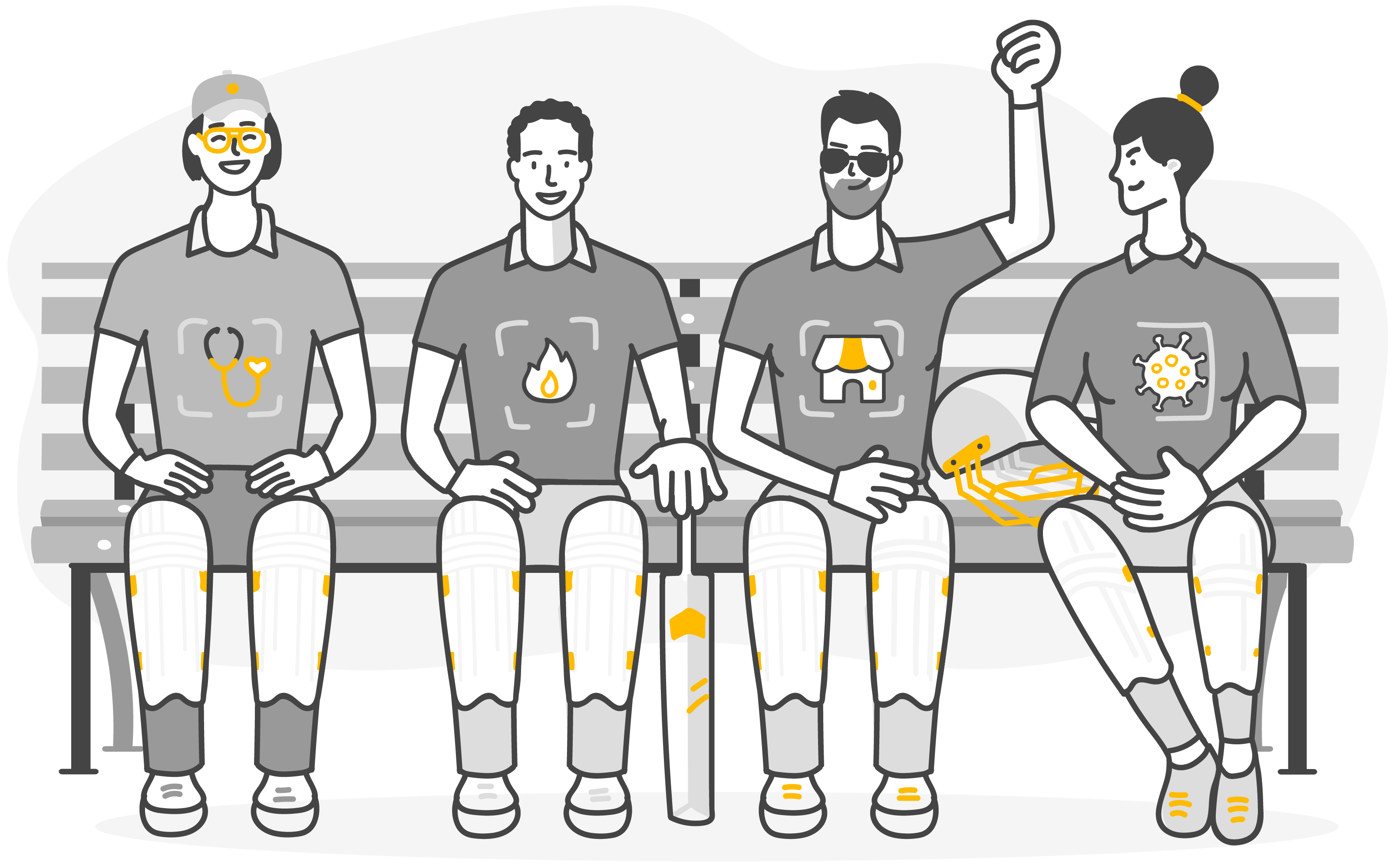 Our product mix built for profitability
Our star player is our motor insurance product that used to contribute to more than 80% of our business.
But when COVID hit, the entire motor insurance industry de-grew. This is when we shifted our focus to our non-motor portfolio, our bench players.
Our Fire, Property and Health lines of business showed immense growth, so much so that it helped us grow by 44% when the industry just grew by 5.2%. *
*From April 20 to Mar 21
Our philosophy to offer relevant products
After our successful stint with our first COVID cover, a need based fixed benefit plan launched under IRDAI's Sandbox initiative, we launched a Group COVID cover aimed at covering institutions and their employees across various industries like entertainment, production houses, financial institutions, hospitals and frontline workers to name a few.
With our basket of COVID offerings we covered over 2 million lives.
Our small effort in helping as many people as we could in this global pandemic boosted our morale heavily, it helped us play a satisfactory game.
While we were growing with our bench players, we also knew to sustain this growth, we would need to fortify the claims process for these products as well.
Hence, we trained our teams, empowered our partners with tools and technology and automated our processes wherever we could.
With the help of image analytics, AI cognition and machine learning we were able to automate a lot of our processes like document identification, sorting, analysis etc. which in turn reduced our claim approval TATs for both cashless and reimbursement claims to a great extent.
Our average approval time for health cashless claims in March 2021 was 1 hour and 8 minutes and for reimbursement claims was 2 hours and 1 minute.*

Our overall Claim Closure Rate for health was
96%. **
*This is the time taken to give an approval or decision from the last document received from the hospital or customer.
**From April 20 to Mar 21
While settling the claim is one thing, the other and most important thing in the insurance business is to be empathetic.
Recently we were tested for that empathy.
Our customer suffered a major loss due to fire in February. The loss was so huge that the site was inaccessible for ten days and there was a loss of lives as well.
Our first focus along with the insured was on the rescue operation for the missing people.
Post which we focused on speeding up the claims process for which we gave an approval to dispose the salvage without even waiting for the claim bill from the customer.
We have already, on immediate basis, released an interim payment of 25 crores to support the insured.
While one may say insurance is about terms and conditions, we say insurance is more about empathy and care.
3.  We did not let the show be boring!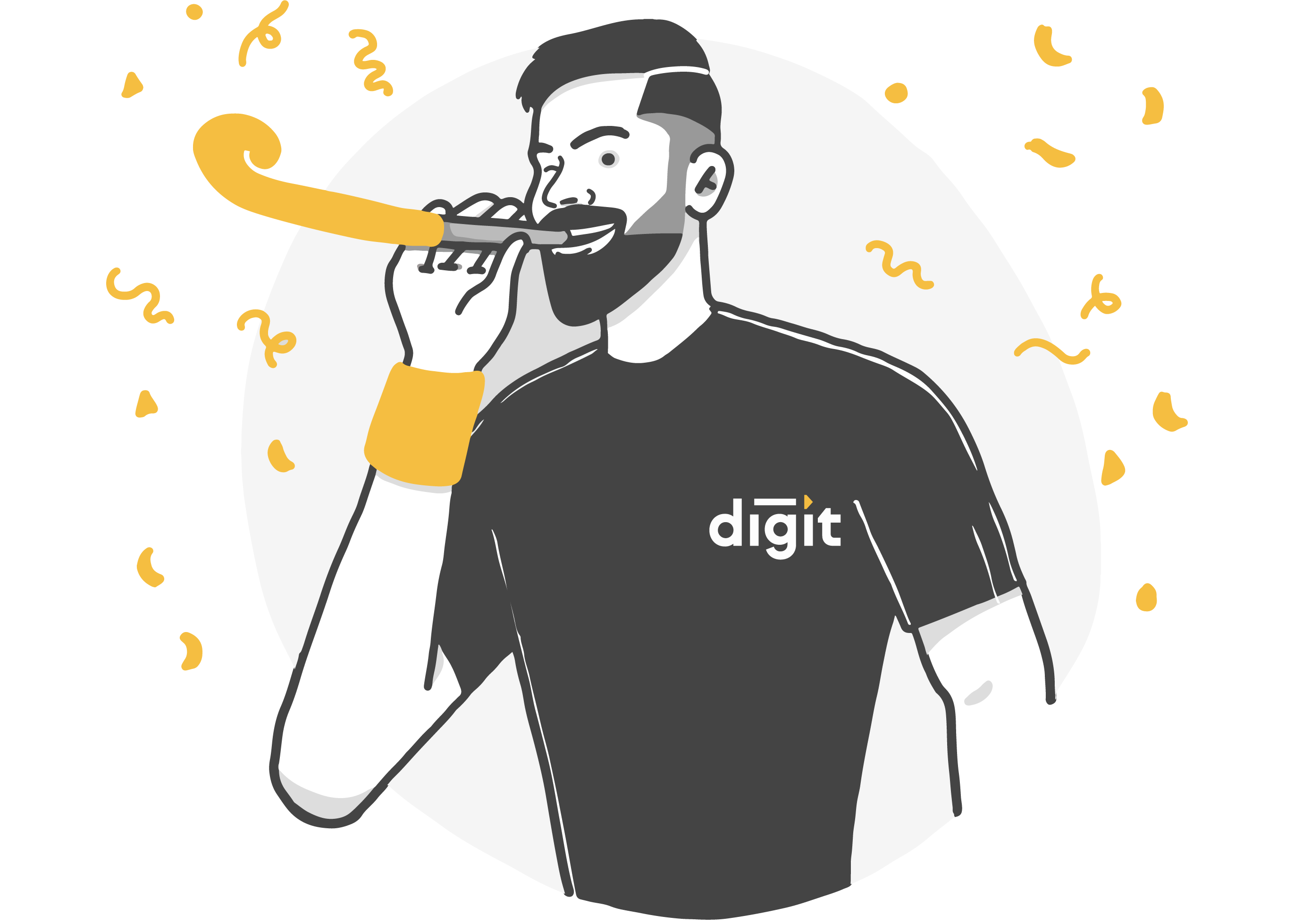 To literally make insurance simple and engaging, we started an initiative that looks at making tools, apps, drives or campaigns that would in any way make insurance and people's experiences with insurance easier, fun and simpler.
In the last two quarters, we launched 3 such ACTs of Simplicity:
It has more than 100 insurance words that are explained in the simplest definitions and with a special Explain-It-Like-I-Am-Five section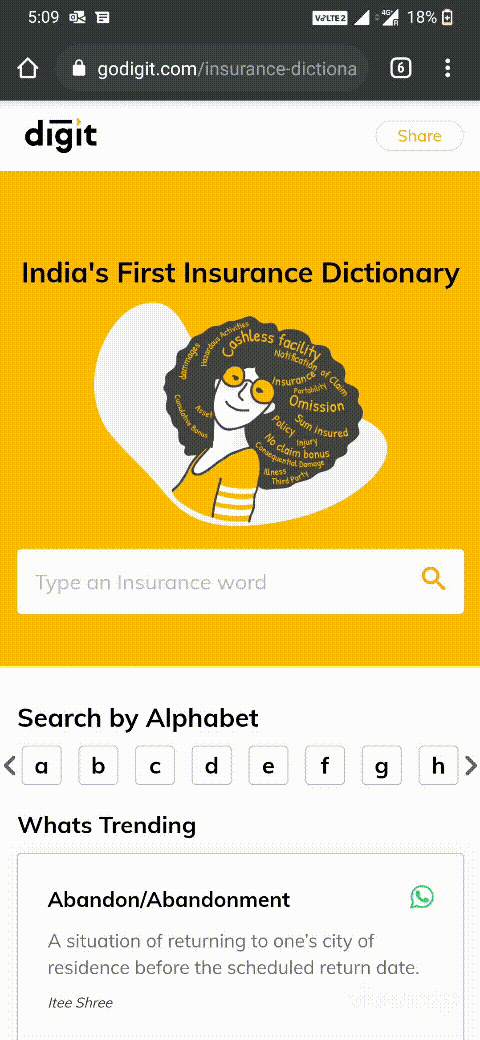 A tool which offers insurance guidance for small and medium businesses so that they can plan the kind of insurances they require for their company and employees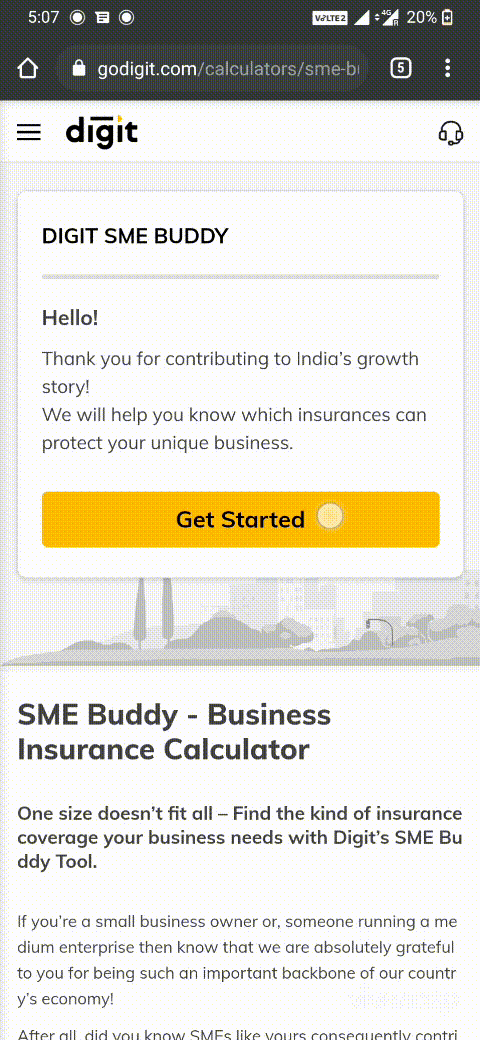 A tool that let people assess themselves for COVID to help them take necessary precautions for themselves and their families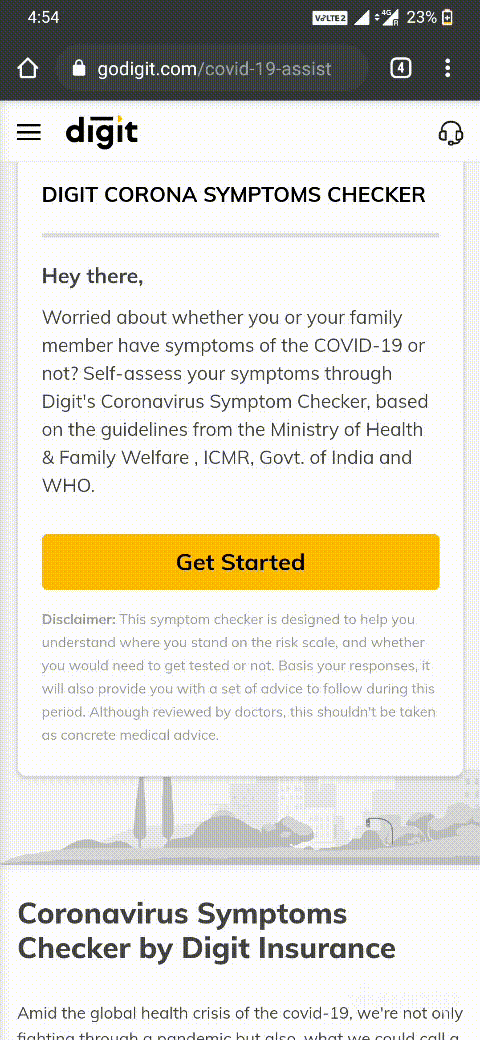 End game
It is ironic how great young players only eventually become legends, a concept that they challenge when they start! But sustained success belongs to those who become legends without registering it. Those who always believe that the practice sessions are more important than the match itself.
And this belief, this sustained desire to improve our game every day, to win more customer hearts every day, has made us an "Almost 5-Star Customer-Rated Insurance", with a 5 Star Rating on Facebook and 4.6 Rating on Google. *
*Rated on Facebook as on 18th March 21, Rated on Google as on 28th Feb 21
We also have Virat talking about him switching to the Almost 5-Star Customer-Rated Insurance, in our first ad campaign!! Watch it here: Virat Kohli Switches to Digit Insurance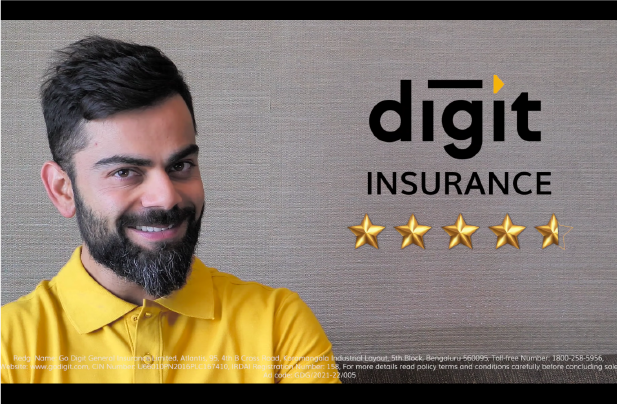 We hope, despite being called young, growing, gamechangers, we always are able to work on improving our game. We hope, of course, to become legends one day but also that we never lose our 'give it your all' passion.
And as always, a big thank you to all our customers and partners for mentoring us everyday and also being our biggest cheerleaders, because they say a player hits the bat harder when the stadium roars their name.
Also, since closing ceremonies can never be complete without awards! Here are some we won in the last two quarters:
We won the General Insurance Company of the Year, by Asia Insurance Industry Awards both in 2019 & 2020.
We won SKOCH Gold Award for launching India's First COVID Insurance Cover in the 71st SKOCH Awards,2021.
We became a Great Place to Work Certified Organization both in 2020 & 2021.
We became an "A rated Insurer" in the Brokers' Survey by IBAI Brokers Association.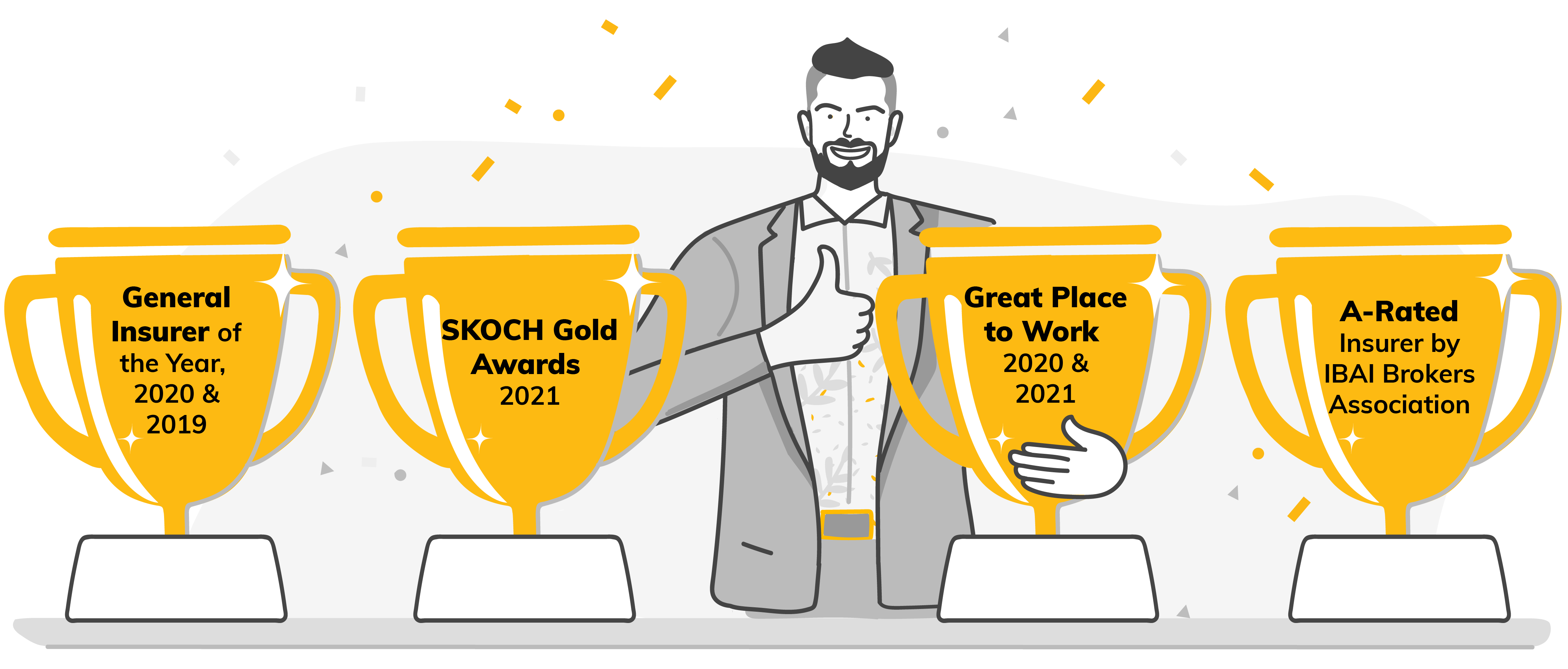 We're off for our practice sessions! Stay tuned for the next series!! :)