Property Insurance
for your
Home, Shop and Business

Terms and conditions apply*
How to Prevent Bathroom Water Damage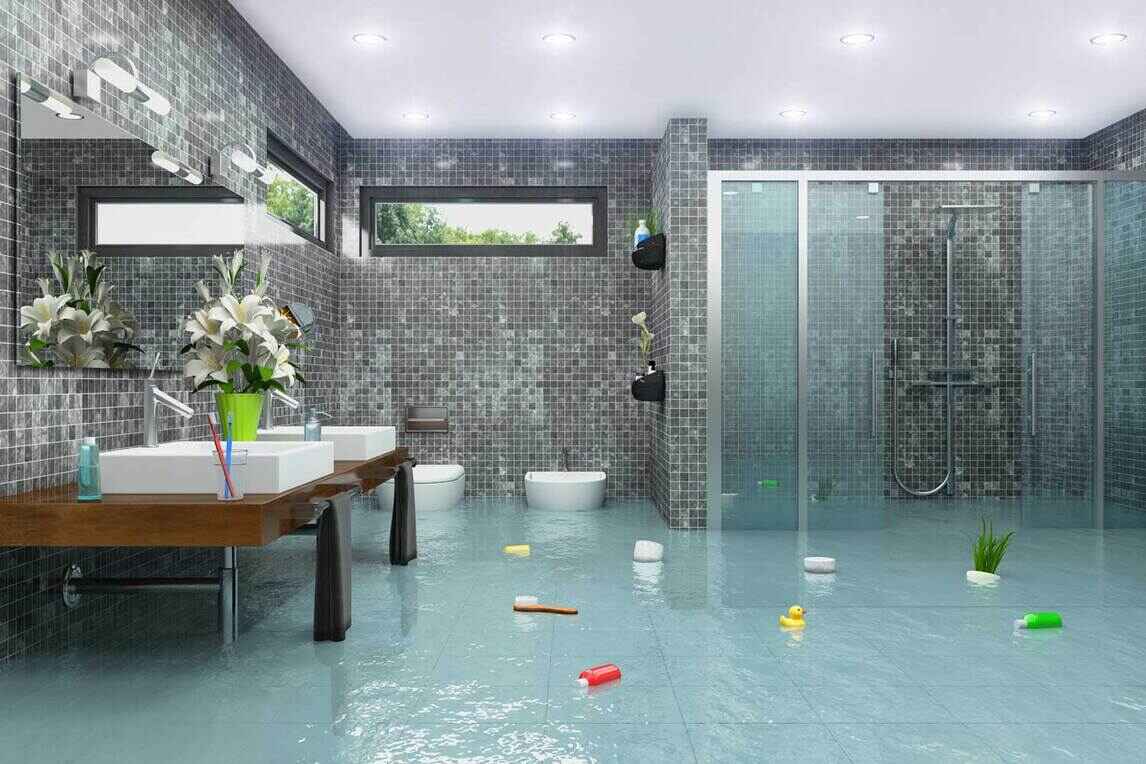 Your bathroom is the primary section of your house where you use water most often. Hence, bathrooms are most susceptible to water damage, and it is widespread in almost every household. Stalling the treatment of a water-damaged bathroom only increases the hazards and risks it poses. Therefore, you need to know how to prevent bathroom water damage. Here we discuss, in detail, ways to spot water damage and how to prevent it or fix it.
7 Tips on How to Prevent Bathroom Water Damage?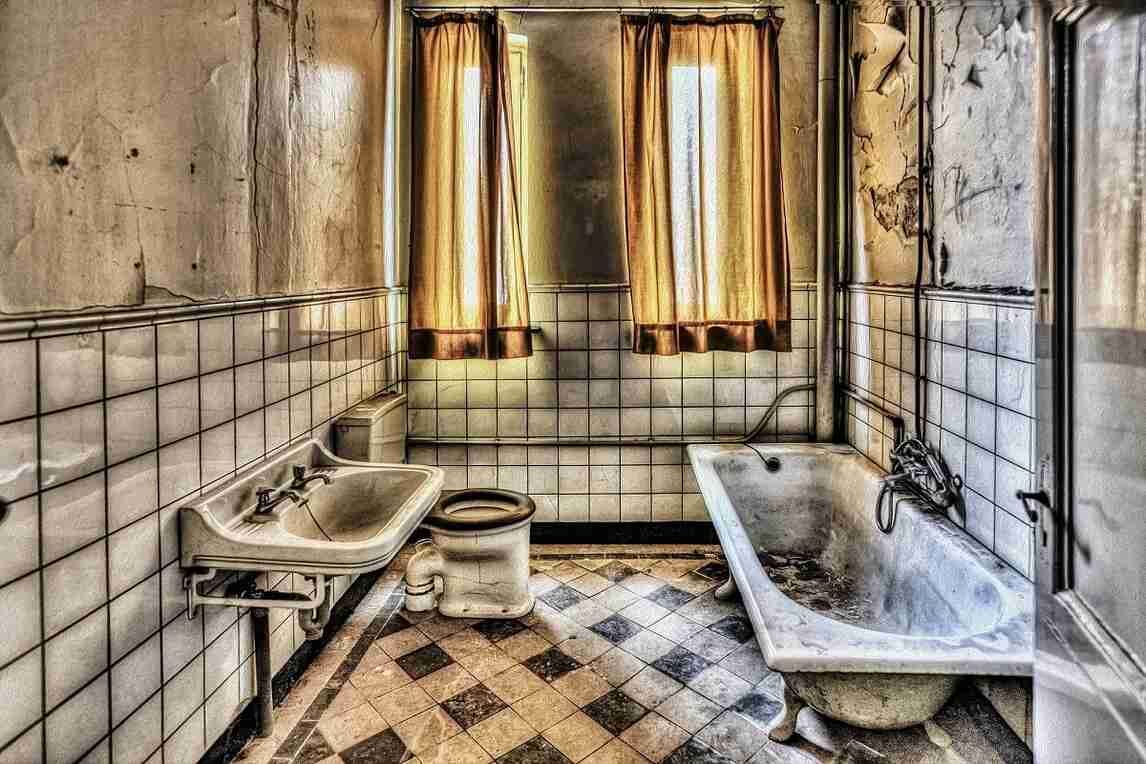 Your bathroom is probably the dampest room in your house, but you can follow these tips to avoid bathroom water damage:
Upgrade Your Toilet Fixtures: Your bathroom is responsible for 40% of your household's annual water consumption, which is a lot. Hence, it is worth upgrading your toilet fixtures, especially if they are old. Newer models are technologically advanced and help conserve water and prevent future damage.
Maintain the Tub and Shower: Bathtubs and showers can cause water damage if not used properly. Conduct these few checks to ensure they are functioning correctly:
Tubs or showers with cracks or splits need repair or replacement.
Check caulks and grouts around your tub and shower for deterioration.
Check the Plumbing for Leaks: Once every month, you should inspect your bathroom for plumbing issues. Look for any signs of moisture, like discoloured or peeling paint, mould, and mildew. In addition, pipes are prone to rust and corrosion, eventually resulting in leakage. Inspect faucet lines under sinks to make sure they are in proper working condition.
Install Drainage Covers: If your sink or tub drains tediously, you likely have a clogged drain. Sinks and tubs are prone to clogging, so using a drain cover is a great way to catch any debris that otherwise may have caused the drains to be clogged.
Use the Exhaust Fan: Exhaust fans are designed to pull out excess moisture from the air, thus reducing water damage in the bathroom. Therefore, you must turn on the exhaust fans whenever you use the bathroom. Also, consider installing a dehumidifier in your bathroom to dry it out and maintain humidity levels after every use.
Use Bathroom Mats: Placing bathroom mats helps absorb excess standing water from the floor and keeps your bathroom flooring dry and mould-free. However, you should periodically wash and rinse the mats to avoid fungal infestation. If there is still excess water on the floor, make sure to wipe it clean and dry after using the bathroom.
Do Not Overwork the Toilet: A common reason for water-damaged bathrooms is unattended overflowing toilets. Thus, it is better to avoid overworking your toilet to its limits and be mindful while using it. You should also keep a watchful eye on children so they do not inadvertently clog the toilet. Additionally, monitor the water level in your toilet since low water levels indicate cracks or clogging.
What Impact Does Bathroom Water Damage Have on Your Health?
From a burst pipe to leaks in the roof, a household with bathroom water damage poses various health risks and delaying repairs can adversely affect your health further. In addition, these areas are prime spots for the exponential spread of harmful bacteria, insects and pests. These contaminants cause an extensive range of health hazards, from skin conditions to respiratory issues and many more:
Contaminated Water Source: Contaminated water sources develop health risks, such as:

Mouth and body rashes
Vomiting and dysentery
Typhoid and scarlet fever
Cholera
Leptospirosis

Mould, Mildew and Other Fungi: Exposure to mould causes the following health concerns:

Sore throat
Ear infection
Respiratory problems like asthma
Allergic reactions
What Are the Tell-Tale Signs of Water Damage?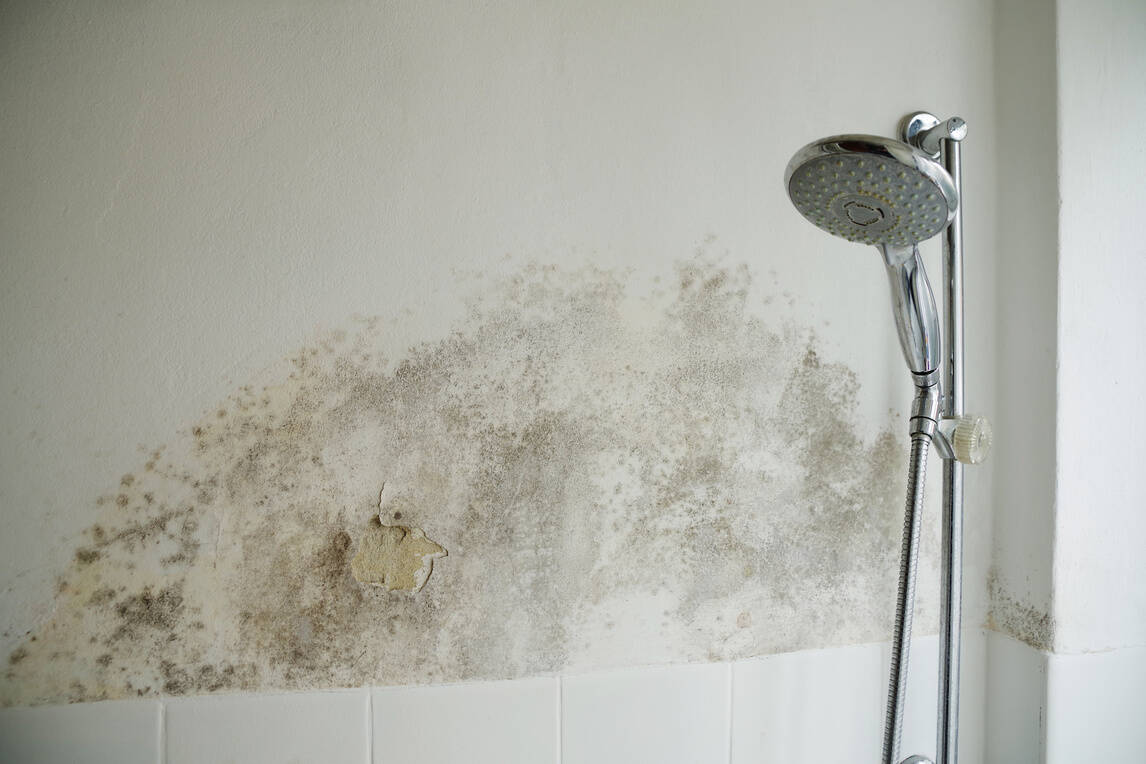 Fabrics such as carpets, towels and rugs in your bathroom can trap moisture. Signs of water damage in your bathroom can be found behind walls and under the floors. Here are 5 signs of water damage to look out for in your bathroom:
Stubborn or Recurring Odour: With water damage comes mould, which grows and emits a strong, stinky, musty smell. This is a sign of water-damaged floors and walls.
Persistent Fungal Growth: If you have cleaned a spot in your bathroom and see that mould keeps coming back, it may signify a more profound, hidden infestation.
Damaged Caulk or Grout: Caulk and grout are water-resistant sealing materials used in the plumbing industry. If you see signs of damage like chipping or cracking in these seals, it implies that moisture and mould may be seeping through from underneath the walls and tiles.
Loose Tiles or Drywall Issues: Moisture behind walls can cause tiles to become loose or come off entirely. Additionally, water-damaged drywall will have bubbles and warps in it.
Spongy Floors: Moisture and mould underneath your bathroom can rot away the plywood and subflooring, causing the bathroom floor to feel soft and spongy.
How to Restore Bathroom Water Damage?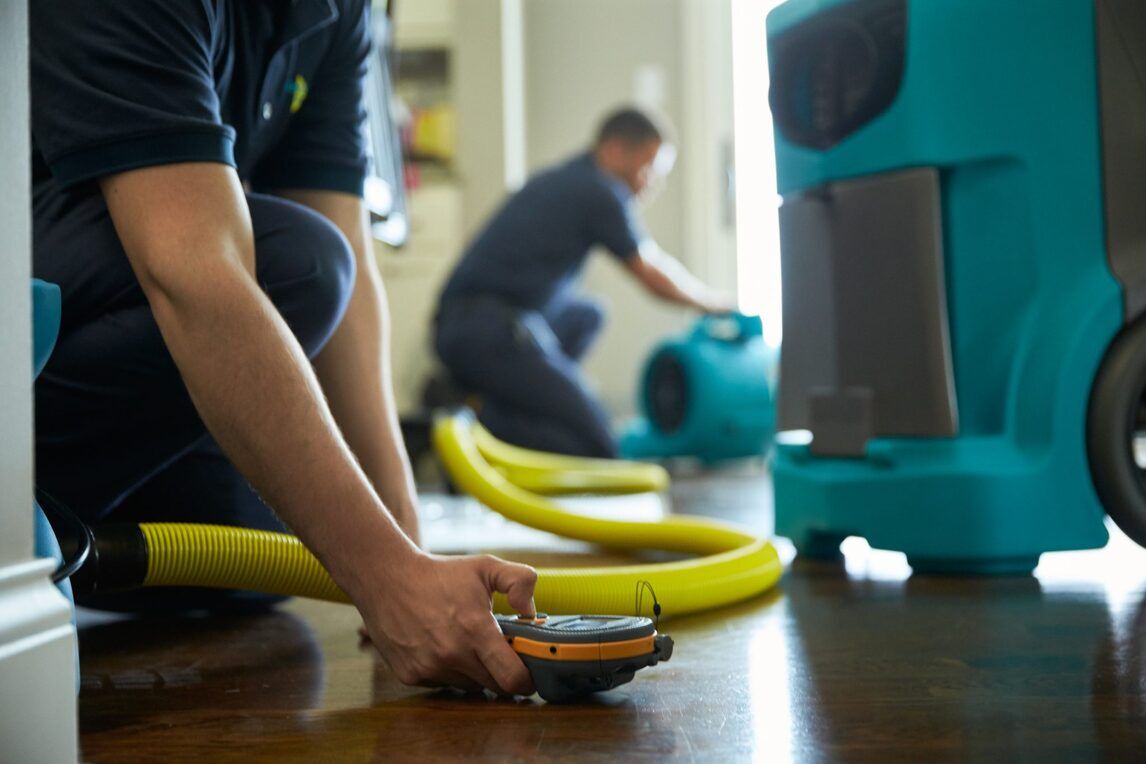 When you hire a water damage restoration service, they work swiftly and ensure no further damage is incurred. Here are 5 steps involved in the restoration of a water-damaged bathroom:
Step 1: Inspection and Remediation
A water damage restoration service first inspects your bathroom for the magnitude of damage it has sustained. They also address mould infestations and provide appropriate remedies for the same.
Step 2: Prepare for the Renovation
The professionals then bring in materials and equipment needed to renovate your bathroom. In this stage, the main valves are closed to cut off the water supply.
Step 3: Repair Damaged Bathroom Wall Water
The next step is to tend to the drywalls. The restoration personnel reshapes your bathroom's drywall with tools like chisels and hammers. They also perform other required wall fixes with the aid of clips, tapes or other adhesives and dry them out.
Step 4: Repair Bathroom Floor
After repairing the wall damage, repair experts take care of water damage on the bathroom floor. They remove debris and replace damaged parts of the floor with new flooring. Moreover, they thoroughly clean all tiles to remove patches or stains.
Step 5: Install New Fixtures.
Once all the above stages are done, new toilets, cabinets, or anything you want to install are placed. Additionally, you can ask the repair crew to paint your bathroom walls or install new lights.
Frequently Asked Questions