Property Insurance
for your
Home, Shop and Business

Terms and conditions apply*
How to Remove Mould from Walls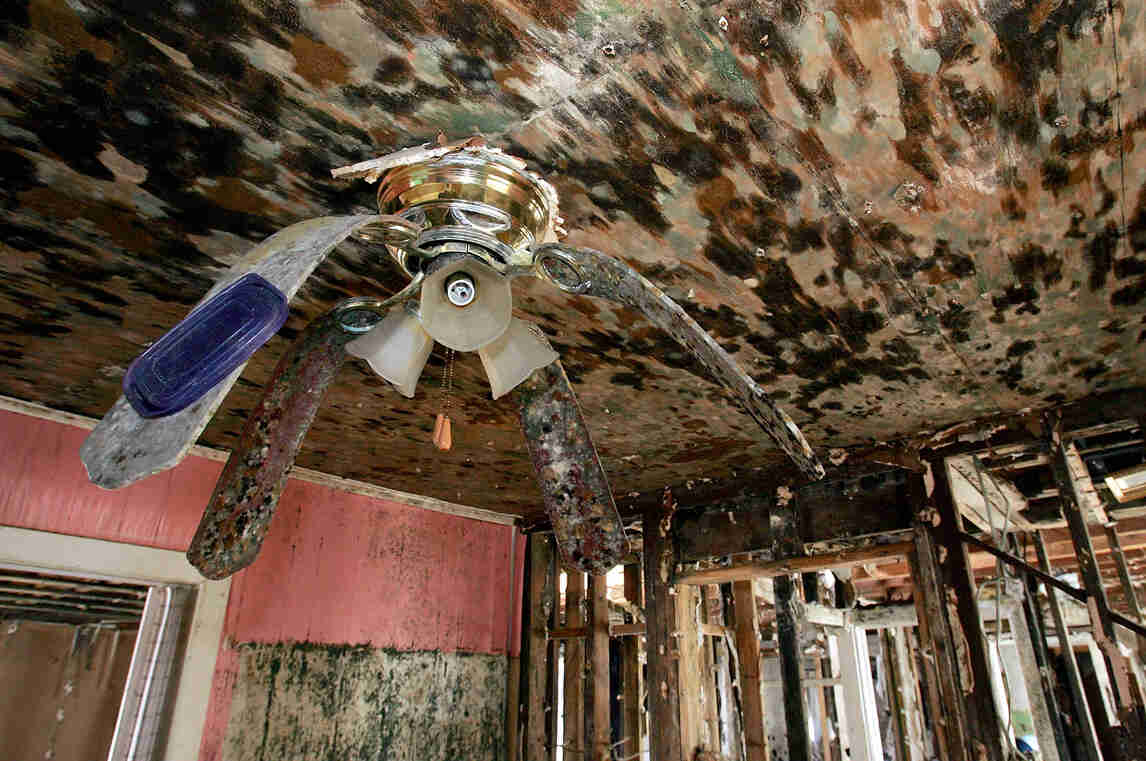 Mouldy walls and ceilings are unsightly and offensively smelly. It grows in environments with excess moisture, which leads to condensation, and is extremely common in households. As a result, mould grows on the corners and edges of your kitchen, bathroom, or basement. It also wreaks havoc on your property's structure and poses dangerous health risks. This article will guide you on how to remove mould from walls and ceilings of your home, as it needs immediate action to avoid further damage.
Know Your Mould and Mildew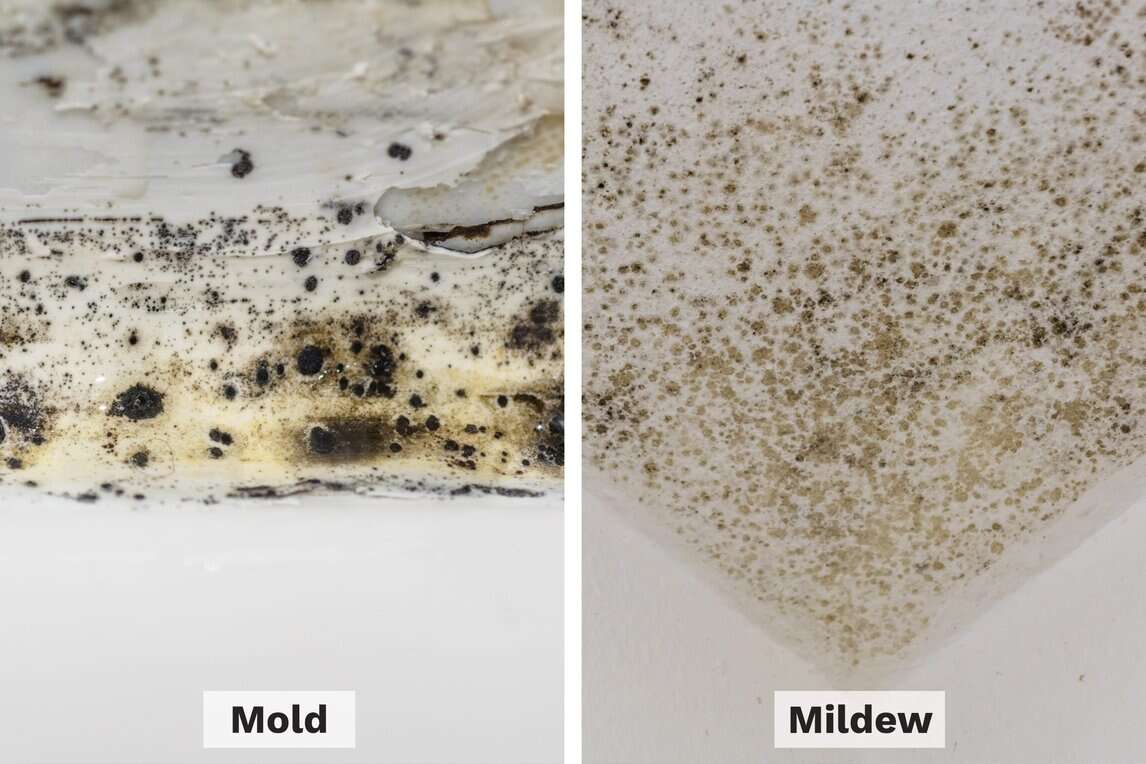 Mould is the broader term used to refer to a species of microscopic fungi. Mildew is a term that essentially refers to a sub-category of mould. Hence, before starting with how to get rid of mould on walls permanently, you should know what mould and mildew are.
1. Mildew
Mildew is a type of fungus that can be found on the surfaces of moist places like kitchens and bathrooms. It has a white or grey colour and a powdery, fluffy texture. Being a surface fungus, mildew is much easier to clean and does not structurally damage your house. It can be cleaned with the help of scrubs and run-of-the-mill cleaning products.
2. Mould
Mould is a much more extensive infestation that spreads through airborne fungal spores. It is much slimier and fuzzier than mildew and can be yellow, green, blue or black. Mould causes not only structural damage to your house but also has adverse health effects.
Here is a list of the different types of mould:
White Mould: Found in cold, damp places like basements.
Green Mould: Found in moist places like shower walls and corners.
Blue Mould: Primarily found in bathroom ceilings and walls.
Black Mould: Found in houses with excess moisture and water damage.
What Are the 2 Easy Methods to Clean Mould ?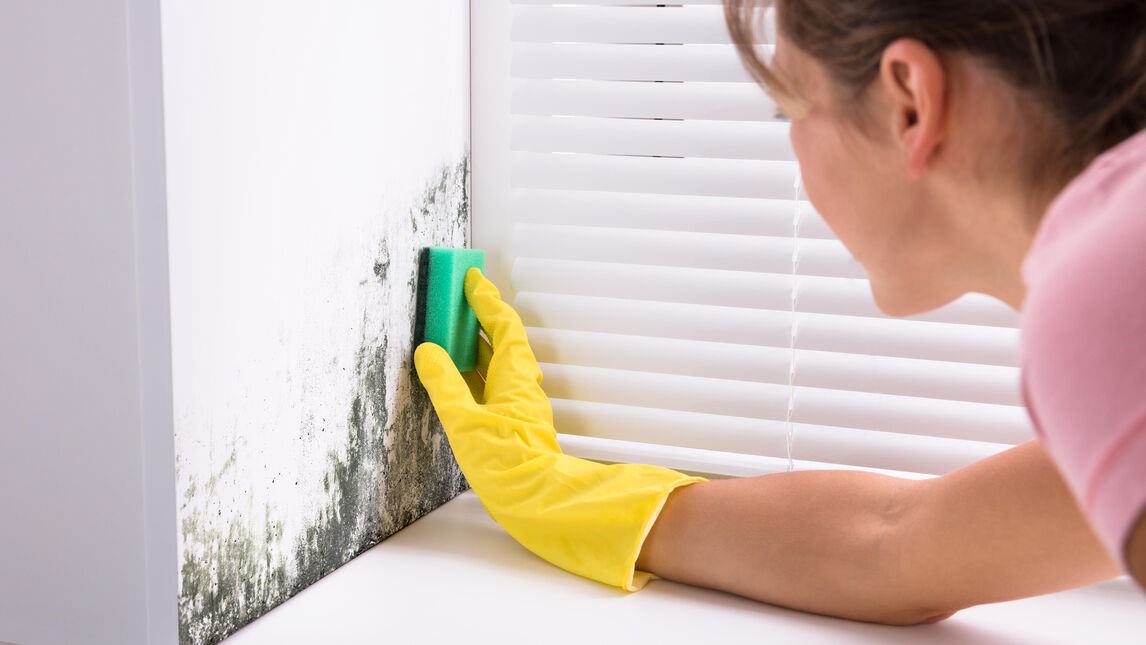 Bleach and white vinegar are the 2 best cleaning solutions to remove mould from walls and ceilings.
1. Using Bleach
Chlorine bleach is a great cleaning agent that helps sanitise ceilings and walls by eliminating mould and killing bacteria.
Step 1: To clean with bleach, you need to gather the following materials:
A scarf, gloves, and rags
A bucket and water
Chlorine bleach
Step 2: Take safety precautions from bleach by wearing gloves and using the scarf to cover your mouth and nose.
Step 3: Make the cleaning solution in the bucket by pouring 1 part bleach into 10 parts water.
Step 4: You should also open the windows for ventilation.
Step 5: Dip the rag into the cleaning solution and wipe the mould-infested areas.
Step 6: Once the ceilings and walls are mould-free, you must dry out the cleaned areas.
Step 7: Use a clean and dry rag and press or dab it against all the areas you cleaned.
Step 8: Do not use water to clean the ceilings and walls, as water may also wipe off the bleach, a preventative measure against mould growth in the future.
2. Using White Vinegar
Some people prefer white vinegar over chlorine bleach since it is chemical-free, therefore completely safe to use, and a natural cleaning agent.
Step 1: Gather the following items to get started with the cleaning process:
Towels, rags and a scrubbing brush
A spray bottle and water
Distilled white vinegar
Step 2: Pour some white vinegar into the spraying bottle and spray it well on the mould-affected areas.
Step 3: Allow the vinegar to remain applied to the affected areas for about an hour or so.
Step 4: Soak the clean rags in water and use it to wipe the vinegar-covered mould-infested areas.
Step 5: You can scrub the areas that have stubborn stains and fungi with the scrubbing brush.
Step 6: Press or dab dry towels against the affected areas to clean the leftover moisture.
Step 7: You may keep windows open for ventilation, which dries the area quickly and removes the smell of vinegar.
Step 8: To prevent mould from growing back, you should spray the cleaned areas with white vinegar at least once every week.
How to Eliminate Mould from Concrete or Basement Walls?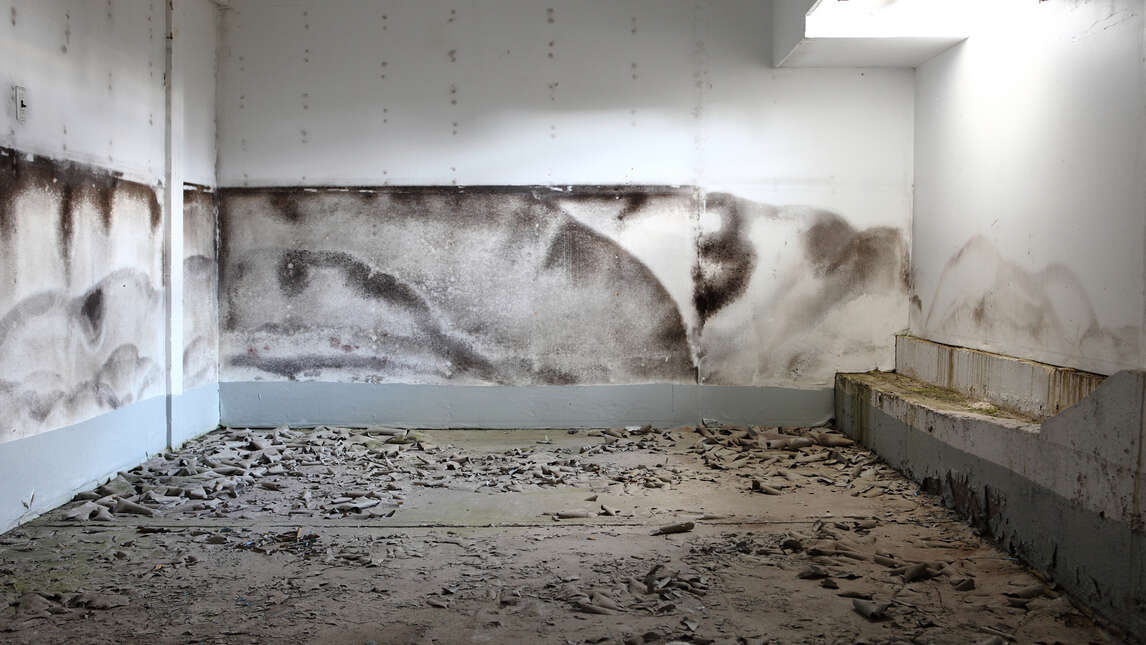 Concrete or basement walls can become mould-infested when water leaks from outside your property. Here is how to get rid of mould on your basement walls:
Identify the Infested Area & Get Rid of It

Mould-infested areas can damage fabrics and furniture. Some furniture can be salvaged after a thorough cleaning. However, if that does not get rid of the mould, you may need to dispose of the furniture.
Therefore, you must clear out these mould-covered items from the area to begin cleaning.

Scrub the Mould-Infested Area With Bleach Vigorously

Debatably, using bleach combined with scrubbing is the best cleaning method to eliminate mould.
Make the cleaning solution by blending 1 part bleach into 3 parts water. Then, use a scrub or brush to thoroughly scrub the mould-infested areas with the cleaning solution and let it sit for a while. After you are satisfied with the cleaning, wipe the cleaned areas with a dry towel.
Also, do not put any mould-infested items back into the cleaned area, or you will be back to square one.
How to Eliminate Mould from Painted or Dry Walls?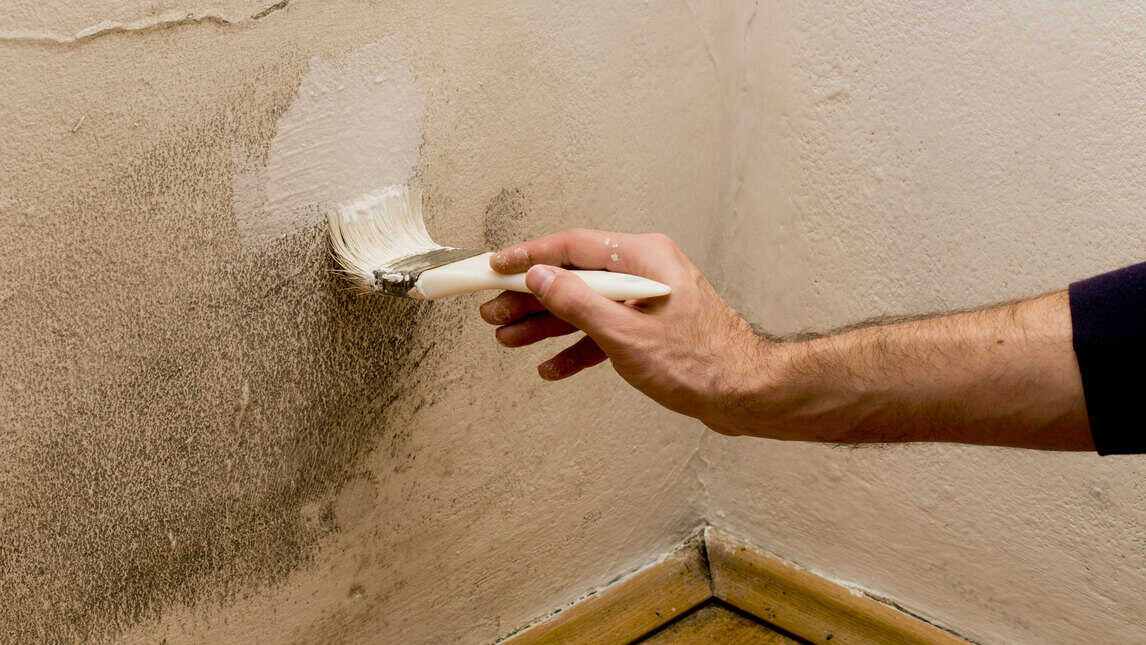 Mould grows on drywalls and painted walls alike. This happens due to excess moisture and humidity entering your house from the roof or exterior walls. Therefore, you must know how to remove mould from painted walls and drywalls. Here is how you can clean these mould-infested areas:
1. Assess the Magnitude of the Damage
The first step is to assess the degree of damage your walls have sustained. For structurally stable walls, you only need scrubbing to clean them of mould. However, walls that are structurally compromised must be replaced entirely.
2. Clean the Infested Area With Bleach
You need bleach to clean the mould-affected areas. Hence, you must take precautionary measures to protect the unaffected areas. For example, use a tarpaulin sheet to cover the floor and other clean items with plastics or bags. Additionally, you may keep towels handy for leaks or spills.
3. Scrub With Bleach and Water Thoroughly
Make a cleaning solution by mixing 1 part bleach into 3 parts water and use a brush or scrub to clean the mould-infested walls. Once the cleaning is done, wipe the wet areas with a dry towel and be mindful not to put any mould-covered items back in the cleaned area.
Hopefully, you better understand how to remove mould from the walls and ceilings of your house. Follow the tips provided in this article and monitor the moisture levels in your home to avoid future mould infestations. Though, if your mould situation is getting out of hand, hiring professional cleaners would be best.
Frequently Asked Questions