Find the right insurance for your Business
Switch to Digit Business Insurance
Find the right insurance for your business
What is LMPC Certificate: Meaning, Importance and Application Process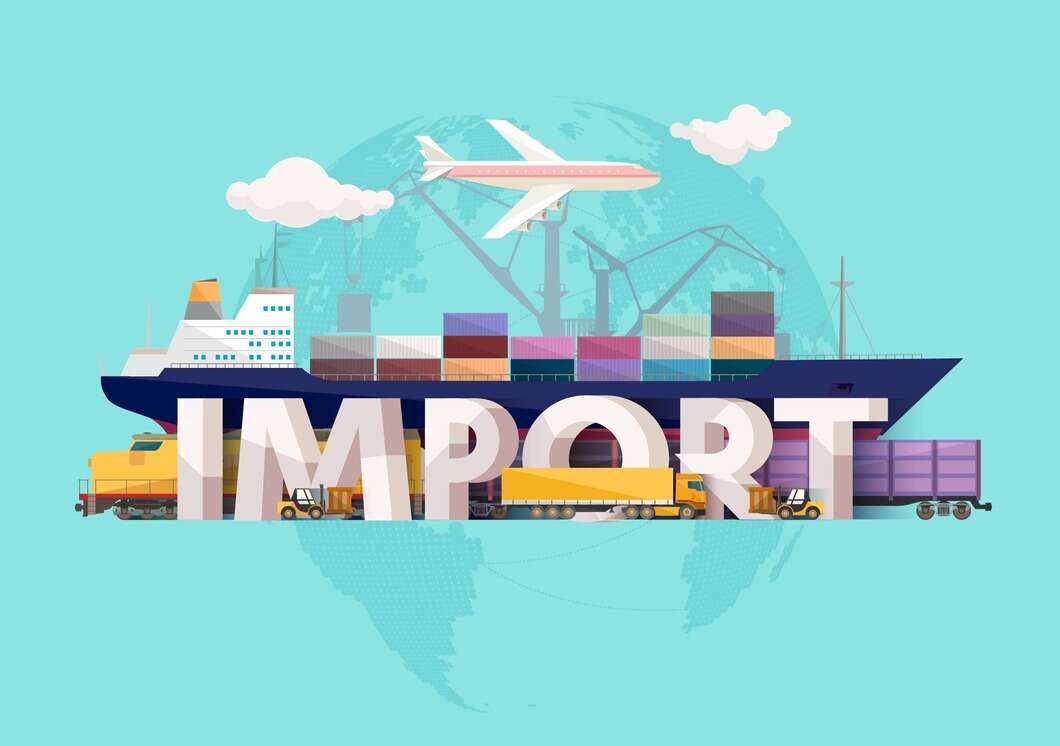 LMPC is the abbreviation for Legal Metrology Pre-Packed Commodity Registration law in India. Now, what is metrology? Metrology is the scientific process of weights and measures. Legal Metrology Act in India was established in 2009. It is a subdivision of the Dept. of Consumer Affairs and looks after the import industry involving measuring and weighing of goods.
In this following article, you will learn more on what LMPC certificate is and why it is important for importers.
What Is LMPC Certificate?
In recent years, there have been stricter actions regarding risk and safety associated with pre-packaged goods for import. Rule 27 of LMPC has made it mandatory for all importers, manufacturers, and commercial packers to apply for Packer registration, also known as LMPC registration.
Traders who are involved in the import business of pre-packaged goods need to submit an application to the Director of Legal Metrology in the Central Government or the Controller of Legal Metrology in the state for registration. If the application is accepted, the authority will provide them with the LMPC certificate registering their name and address. Both State and Central governments hold the authority for such registration.
Who Needs an LMPC Certificate?
Importers need to obtain an LMPC certificate. Not obtaining one or non-compliance with the declaration guidelines will result in detention of your goods by the Customs department.
What Are the Benefits of Getting an LMPC Certificate?
A business needs an LMPC certificate for various reasons. Here are the reasons why an LMPC certificate is required by different businesses:
Reduces transaction cost: Measurements done correctly by abiding by the rules of metrology ensures punctual measurement which saves cost and time for both the buyer and the seller.
Reduces risk of fraud: Legal Metrology Act aims to diminish the acts of fraud by ensuring that the measuring instruments are in good working condition. Also, it shows the supplier's connection to purchaser, which makes tracking easy.
Reduces trade barriers: Legal Metrology Act aims to reduce the technical trade barriers for businesses and help them partake in international trade opportunities. This supports the economic growth of the nation. Also, it reduces paperwork and improves efficiency by omitting useless barriers in trade.
Easy tracking of tax collection: Metrology Act makes sure that there is no injustice involved in tax collection for both the traders and the government. It allows the tax department to trace the transactions between the buyer and the supplier.
Builds consumer trust: If a buyer gets to know that they are getting a product which is confirmed under certain rules and regulations, it builds their trust in the trader.
What Are the Applicability & Exemptions of LMPC Certificate?
It is clearly mentioned that any violation of the rules of LMPC certificate for import will lead to penalties. Some of these are listed below:
Any violation of the provisions of rules 21 to 37 will lead to a fine of Rs. 4,000.
Any violation of the other rules for which there has been no punishment mentioned will lead to a fine of Rs.2000.
If you fail to apply for LMPC within 90 days from the initiation of import, you will have to pay a late fee.
However, there are some exemptions for import of the pre-packaged goods, which are as follows:
Goods or commodities with a net weight or measurement of 10 grams or 10 millilitres or less
Packages containing fatty food by a restaurant or hotel
Agricultural products in packages of more than 50kgs
Packages carrying preparations covered under Drugs (Price Control) Order, 1995
Besides these, Chapter 2 of the Metrology Act mentions provisions for packages planned for retail sale. Exemptions to those are:
Packages weighing more than 25 kgs or 25 litres, excluding cement and fertilisers sold in bags of up to 50kgs
Packages intended for industrial consumers or institutional consumers
How to Apply for an LMPC Certificate?
You can apply for an LMPC certificate online or offline. Online facilities are not available for all the states. In such cases, you have to visit the Legal Metrology Department and submit an application along with the required documents.
Here is the process for applying for an LMPC certificate online:
Step 1: Visit the official industrial website of your respective state and log in. For example, if your state is Andhra Pradesh, the official website will be https://www.apindustries.gov.in/APIndus/Default.aspx
Step 2: Click on the section for applying for an LMPC certificate.
Step 3: Fill in all the details such as your name, importing address and name of the commodity.
Step 4: Upload the supporting documents as listed below:
IEC or importer-exporter code
GST registration certificate
Identity and address proof
Passport size photo of the applicant
Label of declaration
Aadhaar ID of the applicant
Registered partnership for partnership firms/memorandum of articles for a company
Birth certificate of the applicant (optional)
Location map of site (optional)
NOC from Pollution Control Board or such authority (optional)
Proof of ownership/lease of premises (optional)
Step 5: You will receive a call from a representative after your documents are verified and will guide you on further formalities. Verification process usually takes 10 to 12 days.
How Much Does an LMPC Certificate Cost?
An application fee of ₹500 is applicable for all the applicants. If an importer needs to make any changes to the certificate, an additional fee of ₹100 is to be paid.
Why Do Importers Need LMPC Certificates?
An LMPC certificate solidifies the rights of the importer and also ensures that the goods and commodities have been passed successfully through the clearance process. Not having an LMPC certificate will lead to delay or rejection of the goods by the Customs. This leads to a negative impact on the importer's business and also invites unnecessary penalties.
The above article lays down all the necessary information regarding LMPC certification, such as what is LMPC certificate, rules and penalties involved for violation of the former & application process. Hopefully, it will benefit those seeking knowledge of the same.
FAQs About LMPC Certificate