Find the right insurance for your Business
Switch to Digit Business Insurance
Find the right insurance for your business
What is Franchise Business Model: Types, How Does it Work & Benefits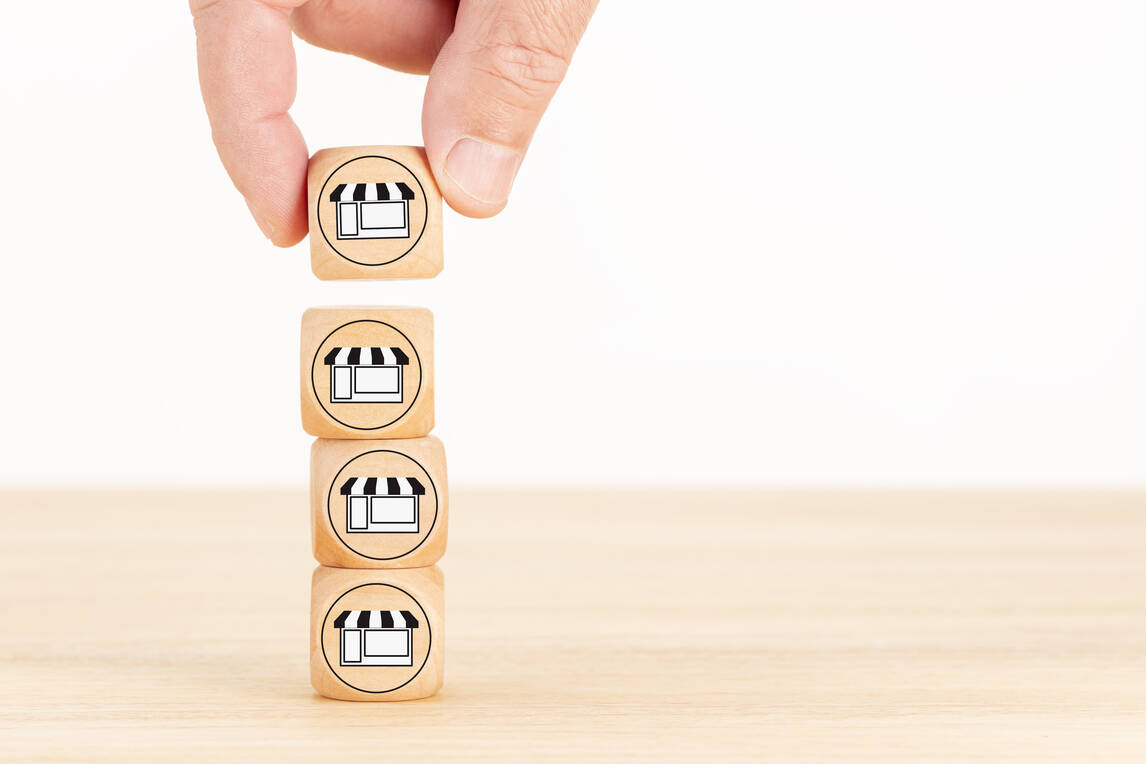 Franchising is a joint venture business. In this business model, an owner or the franchisor allows an individual or group to run a business using their name and trademark. The franchisee has to follow the business model of the particular franchise and share a part of their sales revenue with them. Franchise business models are becoming one of the most popular types of businesses in recent times.
To learn more about this marketing model, continue reading!
How Does the Franchise Model Work?
This introductory paragraph gives you an idea about what a franchise is and how it works. Let us now understand how franchises are in detail.
A franchise works on the business model where a franchisee uses the trademark of the business owner.
Therefore, the franchisee and franchisor have a commercial and legal relationship.
In the franchise business model, a franchisor sells its brand name, for which a franchisee sells products and services.
After signing the contract and other legal formalities, the franchisee can open one new branch.
Generally, when a business wants to increase its market share or establish a broader reach, it franchises its brand. This is a cost-efficient method of marketing and distribution. In most cases, entrepreneurs use this business model.
What Are the Types of Franchising Business Models?
The types of franchising business models are mentioned below:
Product Distribution Franchise Model: In this model, the franchisers manufacture products, and the franchisee sells them. This is related to a supplier-dealer relationship, but there are differences. For instance, in a franchisor-franchisee relationship, the latter distributes products as exclusive or semi-exclusive. However, the dealer can sell multiple brands in a supplier-dealer bond.
Business Format Franchise: This is the most common business model. Here, a franchise can use the franchisor's trademarks and product distribution model. Dunkin Donuts and McDonald's are some of the brands that follow this technique.
Job Franchise: A job franchise requires the lowest investment of all the categories. It is usually started by an individual on a small scale. There are several services one can choose from for opening a job franchise that include cleaning, plumbing. real estate or travel service.
Investment Franchise: This business model requires a large sum of investment and an equal number of staff. Usually people who opt for an investment franchise allow the franchisor to take care of operating the business. Meanwhile, some employ their own management team to do so. The returns in this business model are highly profitable.
Conversion Franchise: In a conversion franchise business type, many small franchises in the same industry are brought under the franchise. These businesses now operate as per the needs of the master franchise and adopt their trademark and business model.
How Are Franchisors and Franchisees Related?
The franchise business model demands a strong relationship between a franchisor and a franchisee, which benefits both. The following points will give you a glimpse of their relationship:
Initially, the franchisor helps franchisees with the necessary training, marketing plan, and product development and sometimes even provides loans.
Over time, the franchisor provides adequate support to franchisees to promote their business growth.
A franchisee runs the business as if it is theirs. In addition, they get regular support from the franchisor.
Simultaneously, franchisors get a new branch, which means more exposure to the brand.
This helps franchisors to obtain new customers in a new location without much expense.
Besides helping a franchisor and franchisee, this business model also works in favour of the customers, as they get popular brands in their localities.
What Are the Types of Franchise Ownership in the Franchise Model?
Four types of franchisee ownership are as follows:
Single-Unit Franchisee: As the name suggests, this system is when any franchisee opens a single branch. A single-unit franchisee is the most common form of ownership in a franchisee business model.
Multi-Unit Franchisee: A franchisee can operate more than one branch from the same franchisor. This is known as multi-unit franchisees.
Multi-Unit Area Developer: Franchisees are responsible for starting a specific number of branches in a particular area and within a fixed time.
Master- Franchisee: People who are master franchisees function like middlemen between franchisors and franchisees. This kind of ownership is similar to multi-unit area developers, but it has one significant difference, master franchisees can sell the franchises to other franchisees.
Understanding the Franchise Agreement Role in a Franchise Business Model
In simple terms, the franchise agreement is a legal document that contains specific fundamental rules and regulations. The relationship between a franchisor and a franchisee is based upon this agreement.
Here are some aspects that a franchise agreement covers:
Basic details about the franchisor and franchisee.
Appointment of a franchisee and licence grant.
Location for setting up a franchisee.
Development and maintenance of a franchisee location.
Trademarks franchisees can use.
Permissions franchisees may need for any further procedure.
Quality and operation standards.
Training or assistance from the franchisor.
Consideration for granting the franchisee.
Application of any fee for franchisee licence.
Assistance for marketing from the franchisor.
Products and services that a franchisee offers.
Obligations of the franchisor and franchisee.
Terms and tenure of this agreement.
Renewal or termination of this agreement.
What Are the Benefits of Being Associated with a Franchise Business Model?
As we have already read how the franchise business model works beneficially for both a franchisor and a franchisee, let's dive into its benefits. Moreover, the following section is divided into two parts for an easier understanding.
Benefits of a Franchisor
Low Capital: 

Generally, franchising fees are collected from franchisees at no interest. Further, franchisors can use this fund for their business growth.



Rapid Extension: In a developing country, it is necessary to expand market share quickly. However, this is only possible if bands follow the franchising business model.
Allowing Entrepreneurship: Franchisors choose entrepreneurs motivated by ownership, profits, and capital. This helps run a franchise successfully.
Establishing Brand Name: Compared to independent businesses, people mainly recognise franchise businesses. Moreover, this method spreads brand-building costs across many, saving many resources.
Greater Buying Power: A franchisor represents several franchisees, and they can use this number to negotiate to get discounts in bulk from suppliers.
Benefits of a Franchisee
No Need for Previous Experience: 

A franchisor will provide all the required training and assistance; the entrepreneur does not need any prior expertise in this field.



Better Success Rate: Experience professionals backing the business, less cost on branding, better brand reputation, etc., all combined and result in a successful franchise.
Independence: A franchisee enjoys independent business ownership and benefits from a big business.
Easy Capital Access: Franchisors have different associations with banks that provide loans for setting up a franchise business. Hence, it is easier for a franchisee to get a loan at times of need through a franchisor.
Although franchisees and franchisors benefit significantly from this business model, there are also some serious drawbacks. For example, huge start-up costs, ongoing royalty charges, etc. So, to conclude, a franchise business model is based on principles that two parties follow. One is a parent company; the other buys rights to sell the franchisor's products and expand the business.
FAQs About Franchise Business Model