Find the right insurance for your Business
Switch to Digit Business Insurance
Find the right insurance for your business
What Are Mobile Wallets and How Do They Work?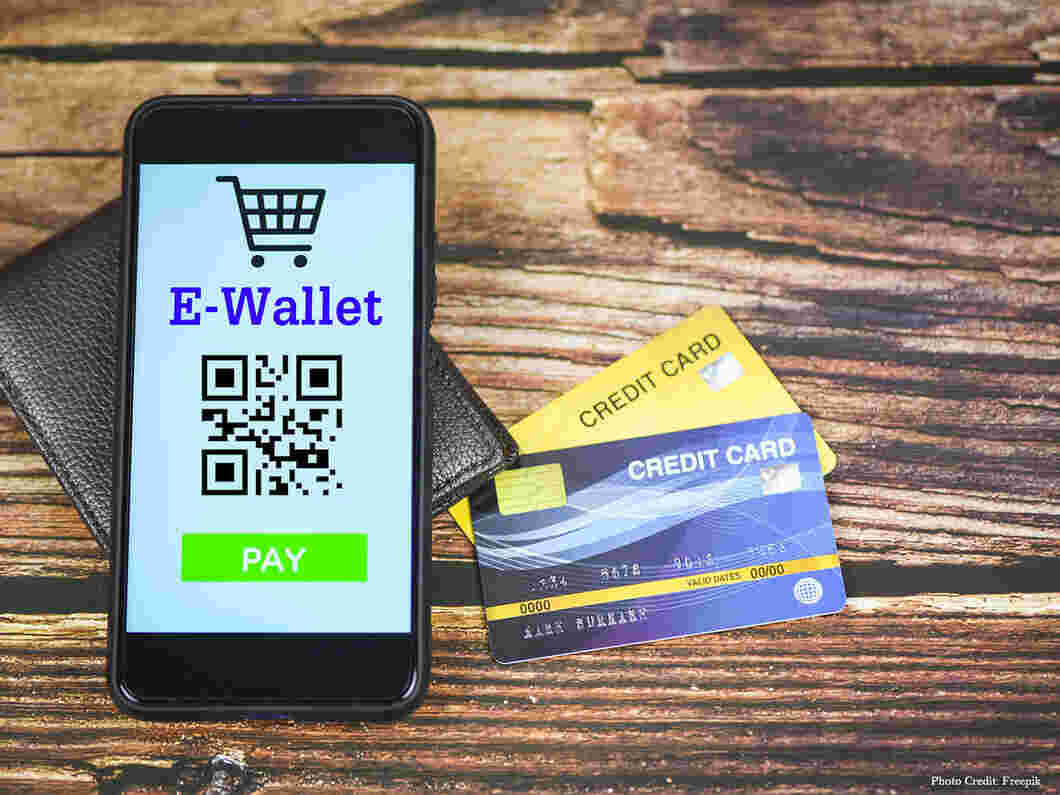 Do you still carry a heavy wallet with you wherever you go? Well, you don't have to anymore. You can pay conveniently at any place without having to carry cash, which is risky and might not be sufficient at times.
A mobile wallet is a phone-based payment solution that lets you easily make payments without cash.
A mobile wallet is a safe payment tool that uses encryptions to use your payment card details so that you can use those during your online transactions. It is a convenient tool for making in-store payments with your smartphone, but you have to be physically present with your device while the transaction takes place.
Most banks and other financial institutions offer their own wallets, such as SBI Buddy, Axis Bank Lime, ICICI Pockets, etc. Some brands of smartphones come with proprietary mobile wallets, such as Samsung Pay, Apple Pay, etc. In addition, there are third-party applications such as Mobikwik, Paytm, Freecharge, Freecharge, Airtel Money, Jio Money, Amazon Pay, etc.
How Does a Mobile Wallet Work?
Mobile wallets work in a simple manner. Once you have installed a mobile wallet app and set up your account, you need to transfer some funds through net banking or debit/credit cards to your mobile wallet. The merchant saves your fund into an escrow account, upon which you will still have full authority.
When you make any payment through the wallet, the merchant receives a message regarding the same. Once it approves the payment, your money will be transferred. You can pay money using mobile wallets by scanning QR codes or by tapping and paying at an NFC-enabled terminal.
In India, you will find there are three types of mobile wallets. Have a look at these different types of wallets below:
Open Wallet: Open wallets allow you to transfer money and make withdrawals from your bank account. Usually, banks offer such wallets directly or via a third party. These wallets allow you to pay for goods and services and transfer money to anyone. Some well-known examples of open wallets include Vodafone M-Pesa and PayPal.
Closed Wallet: Closed wallets are issued by a merchant or company where you can transfer a limited amount of money and use it for that merchant only. You cannot transfer that amount anywhere else or withdraw it. Any refund or voucher related to that merchant will also be transferred to that wallet.
For example, you must have heard about Ola Money. Book My Show, Amazon Pay. These are familiar examples of closed wallets. You have to create an account and link your KYC or other credentials to verify and get access to that wallet with the merchant.
Semi-closed Wallet: Semi-closed wallets are a lot like closed wallets, but the only difference is that you can use them with multiple merchants as long as they remain under a contract with the merchant portal. You can receive money in these wallets but cannot withdraw them. They are available for only digital use. Freecharge, Mobikwik and Paytm are the names you might be aware of.
How to Register for a Mobile Wallet Service?
Multiple banks have enabled virtual wallet services for their customers. Here are the steps to register for a mobile wallet service.
Step 1: Download the mobile application available in Play Store and Apple Store. Every merchant and bank has its own mobile wallet applications.
Step 2: Enter your basic details such as name, address, contact details and date of birth. Some banks allow you to use the internet banking user ID and password, while some banks may ask you to generate a separate user ID and password. For merchant apps, you have to create an account and link your bank account for the transaction.
Step 3: Set up a PIN to use every time while making transactions to verify your identity. To set this up, you have to enter the OTP sent to your registered mobile number.
Step 4: Once you set up the PIN, add your payment card details or directly link your bank account and transfer cash into the wallet.
Step 5: Once you have completed all the formalities mentioned above, you will be able to make payments.
How to Use a Mobile Wallet?
Once you have completed all the steps to access your mobile wallet, you can use that wallet to make payments. Nowadays, most merchants and stores accept digital payments. There are multiple options for making payments, such as QR codes, Unified Payments Interface (UPI) or payment links.
You can add multiple cards for quick payments, but only one mode of payment will be accepted for a single transaction. For online transactions, you can set one card as default, but you will have the option to change it at the time of the transaction.
For in-store payments, you can do it using the QR code. Many apps also have a feature where you can wave or tap your device to the Near Field Communication (NFC) technology-enabled payment terminal.
What Are the Advantages of Mobile Wallets?
There are multiple advantages of using a mobile wallet for transactions. Here are some benefits of mobile wallets as below:
Convenience: Mobile wallets are easy to use, and you do not need to carry anything but your smartphone to make payments anytime, anywhere, with a tap.
Security: Mobile wallets are secured with end-to-end encryption to secure payment data. Hence, your payments are kept simple and secured with these wallets.
Cashless Payments: Carrying a lot of cash carries the threat of theft or loss. With mobile wallets, your money can neither be stolen nor get lost. Hence, it is a safer option to carry your money.
Fast & Simple Procedure: All mobile wallet transactions are simple and fast unless there are some issues with the network or the server. All you need to do is tap/ wave/ scan QR or enter your PIN to make payment.
Mobile wallets are built safely. They allow users to keep their data and money safe when making payments. This is because these are encrypted payment tools. However, as a user, you have to maintain some safety precautions on your part to keep your payments safe.
For example, you cannot share your PIN, OTP or any kind of password or intricate details with any unauthorised person or entity. Otherwise, the safety features of mobile wallets would not work.
Mobile apps are getting popular every day, and a lot of merchants are turning towards digital payments as they are secure, fast and simple. This blog discusses in detail what a mobile wallet is, its features and other details. Not only are mobile wallets offer a simple and secure way of making payments, but some also offer cashbacks and additional benefits for users.
FAQs about Mobile Wallets