35,000+ Partners have earned 674 Crore+ with Digit.
How to Earn Money at Home for Housewives?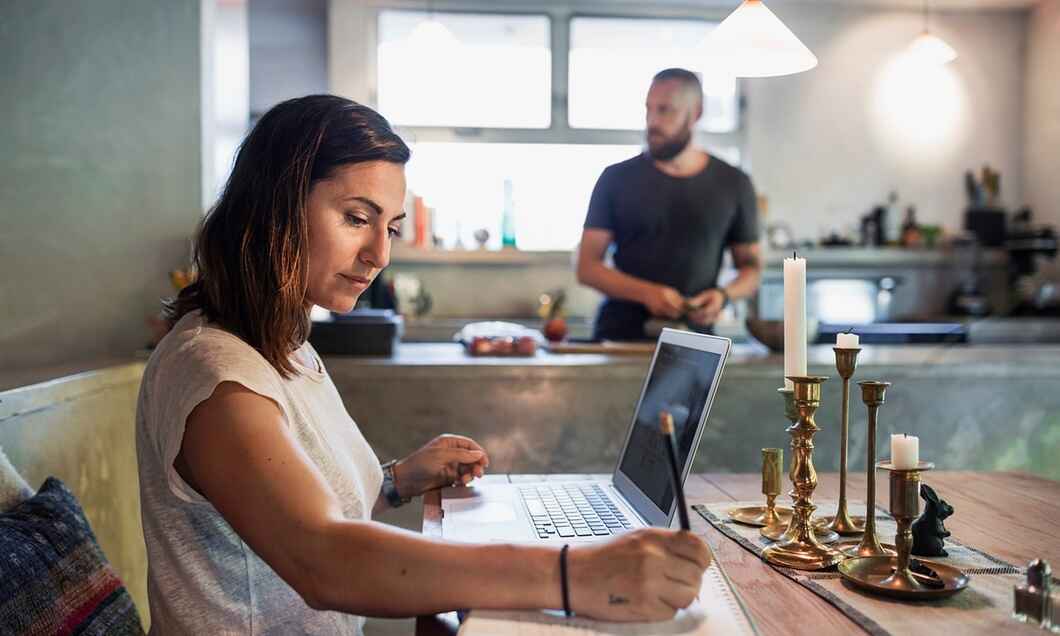 We all know that homemakers and housewives do some of the most important work, as managers of the household, and taking care of the home and family. And with this challenging job, there is not a single day off. 
However, if you are a housewife, a work-from-home mom, or a homemaker, you might feel like you want to do something more and have the chance to make a little bit of money.
Luckily, there are a number of jobs that housewives can do from home, which will not affect your daily tasks, are simple, flexible, and require little to no investment at all.
Here Are the Top Ways to Earn Money at Home for a Housewife
1. Become an Insurance POSP
A POSP (or a Point of Salesperson) is someone who sells insurance products. They are insurance agents who work with insurance companies to sell their policies to customers as per their personal needs.
Is there any investment or requirement? – To be an insurance agent, you must be over 18 years of age and should have completed Class 10. If you meet these requirements, you will also have to complete a 15-hour compulsory training offered by the IRDAI to get your license.
How much can you earn? – Your income would be based on a commission, thus how much you earn will depend on the number of policies you sell. The more you sell, the higher your income will be.
Essentially, anyone with an aptitude for selling can become a POSP Agent, as long as you have a smartphone and a good internet connection.
2. Sell Homemade Items
Another way to make easy money from home is to sell homemade products online. This includes things like baked goods, healthy snacks, scented candles, wall hangings, table mats, and décor items. If you have skills in arts and crafts or cooking, you can easily register yourself as a seller on sites like Etsy, Amazon, Flipkart, or Ajio.
Or, you could reach out on social media to your friends and relative circles and sell your products to them directly using a secondary delivery service.
Is there any investment or requirement? – You will need to invest in the raw materials for your products, like cooking ingredients, or craft supplies.
How much can you earn? – Your income would depend on the products you sell, your marketing skills, and the selling partner site you opt for. And, you can set your products at high prices.
3. Look for Translation Jobs
If you know multiple languages, one idea to earn money for housewives is as a translator. There is quite a demand for people to translate documents, voice mails, papers, subtitles and much more. You can get in touch with translation agencies or freelancing portals such as Freelance India, Upwork, or Truelancer.
Is there any investment or requirement? – There is not much investment involved, and no specific education is generally required.
How much can you earn? – Your income will be proportionate to the number of languages you know. Additionally, when you are paid per word, you can make from ₹1 to ₹4 per word based on the language.
Keep in mind that you can always earn more if you know a foreign language (like French, Russian, Spanish, or Japanese) and have a certificate for the same.
4. Start a Blog
One of the most popular ways to earn money from home is to start a blog. Anyone can be a blogger, all you need is an area of interest, like travel, arts and crafts, food, books, make-up, etc. 
You can sign up on blogging sites like WordPress, Weebly, Medium, or Blogger. Then, all you have to do is write about these interests, and once your blog starts taking off and gets some traffic, you can earn an income through ads.
Additionally, you can even sell PDFs, printables, e-books on your blog, especially if you're sharing things like recipes, or instructions for crafts
Is there any investment or requirement? – Not much investment is involved, unless you wish to purchase a specific domain name. However, it would be beneficial for you to master the skills of Search Engine Optimisation (or SEO) so that your site is more visible.
How much can you earn? – Your earnings will depend upon the traffic to your site, your niche and readership. With a fairly popular site, you can earn up to ₹2,000-15,000 a month for a 2″x2″ ad space.
5. Start a YouTube Channel
If you're not a fan of writing, but you still have an interest you want to share with the world, you could consider starting a YouTube channel. Like a blog, you can share any kind of content on YouTube, from recipes and cooking, to dance or art tutorials. You don't even need to sign up for any special sites, all you need is an email address and a YouTube account. And, like a blog, you can earn an income through ads.
Apart from ad revenue, if you gain a wide following, you can also look for additional income through paid sponsorship deals with brands that you can promote on your video.
Is there any investment or requirement? – Apart from any ingredients or supplies you may need, there is no investment involved.
How much can you earn? – Your earnings will depend on the size of your audience; on average, you can earn between ₹200 to ₹500 for 10K views per video, and this will increase with the number of views.
6. Become a Travel Agent or Planner
One of the most underrated jobs for housewives is to work as a travel agent from home. Making travel arrangements and booking tickets can all be done online nowadays, but they can be a big hassle for those who are busy or unfamiliar with the internet. This creates a huge market for travel agents and planners.
You can either sign up to work with a site like Upwork, AvantStay, or Hopper, or you can work as a self-employed travel agent.
Is there any investment or requirement? – There is no investment or requirement involved, though you should know how to find cheap flights, cheap hotel bookings, and other good travel deals.
How much can you earn? – How much you earn will depend upon your clients, the company you work for, or the types of holidays you deal with (for example, luxury vacations, family trips, etc.).
Technology has made it easier than ever for homemakers and housewives who are looking for how to earn money online with little to no investment. This task is easier than it seems, and you just need a little bit of free time to make the most of these opportunities and earn some money while sitting at home.
Frequently Asked Questions