Find the right insurance for your Business
Switch to Digit Business Insurance
Find the right insurance for your business
Trademark Registration in Ahmedabad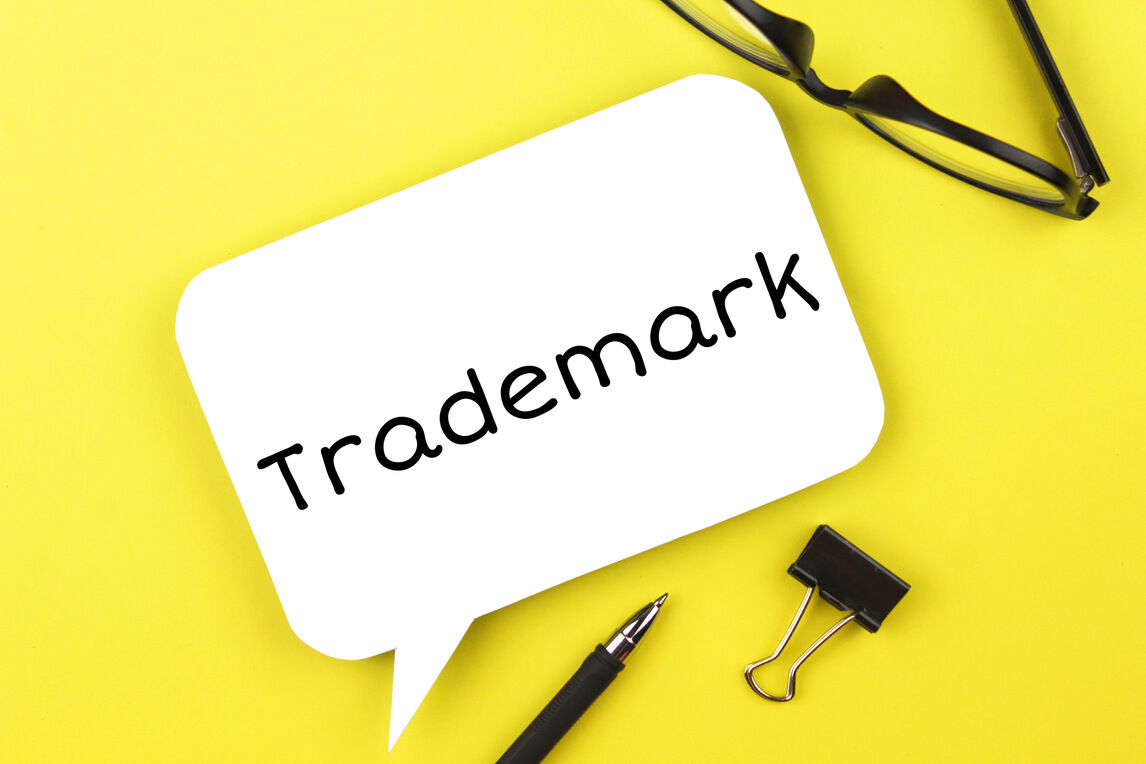 Ahmedabad, the largest and most populated city of Gujarat, houses some major industries of textile and technology. To stand out among such leading enterprises, business entities of this city need to create a distinctive identity for their goods or services. Moreover, it is also imperative for such entities to prevent infringement of their identity. Trademark registration is one such method to do so. 
Scroll down to get more information about trademark registration in Ahmedabad and other related details. 
What Are the Different Types of Trademark Registration in Ahmedabad?
Let's discuss some of the different types of trademarks applied for registration in Ahmedabad as per the provisions of the Trade Marks Act 1999.
1. Product Mark
The trademark registrar classifies all trademark applications filed for registering any good or product as a product mark. This type of trademark represents the origins of a product and is often used to create goodwill for the manufacturing company in the market.
2. Service Mark
A service mark provides trademark rights to all applicants registering a service or non-product item they own/create. It represents all the trademark applications filed under a trademark class categorizing as services.
3. Series Mark
This type of trademark certifies a wide range of products belonging to a particular owner. These marks represent similar products which are mostly identical with few distinctive characteristics.
4. Certification Mark
A certification mark is another type of trademark representing the quality of a product. The Indian Trademark Registrar issues such marks to products after conducting several levels of quality tests.
5. Geographical Indication Mark
Geographical indicator marks represent products which have a unique nature and possess characteristics of a specific geographical origin. Trademark registrar generally issues such marks to agricultural or handicraft products.
6. Pattern Mark
Trademark applications of unique pattern-based products are registrable as pattern marks. This type of trademark avoids infringement issues by protecting the manufacturing pattern of registered products.
7. Sound Mark
Another common type of trademark eligible for registration is a sound mark which represents and protects a unique sound or tune from infringement. Applicants registering for such marks have to provide evidence to the trademark registrar proving the originality of a sound.
8. Shape Mark
This type of trademark protects the shape or packaging characteristics of a product manufactured by a particular company. An entity registering products with noteworthy or distinctive shapes can apply for such marks.
9. Collective Mark
Collective marks are applicable to products which are owned by a group of companies or an association. An entity such as a public institution or a Section 8 company is eligible to apply for registration of such marks.
10. Three-Dimensional Mark
Unlike other conventional trademarks, these marks provide ownership rights over any 3D shape or packaging of a product.
11. Colour Mark
Colour mark is another non-conventional trademark, rarely registered to protect a product which has distinct coloured packaging.
What Are the Classifications of Trademark Registration in Ahmedabad?
As per the provisions of the Trademark Act 1999, the process of trademark registration requires the categorisation of products and services into trademark classes. There are 45 trademark classes used for such categorisation. Out of 45, 34 classes represent categories of product and the rest are for services.
Based on this categorisation, the Indian Trademark Registrar classifies different trademarks. Each trademark class has a specific application process. Therefore, all applicants should have a clear idea about the trademark class which their product or service represents, before applying for its registration.
What Are the Eligibility Criteria for Trademark Registration in Ahmedabad?
Listed below are some of the entities eligible for filing for a trademark including brand name or logo registration in Ahmedabad as per the Trademark Act, 1999.
Individuals
Joint Owners
Indian Company
Foreign Company
Banks/Financial Institutions/Stock Market Intermediaries/Insurance Companies
Proprietorship Firm
Partnership Firm
Limited Liability Partnership
Society or Trust or NGOs
Government Agency/Department/Ministry
School/College/Universities/Educational Institutions
What Are the Documents Required for Trademark Registration in Ahmedabad?
To obtain trademark rights in Ahmedabad, one has to submit the necessary documents listed below.
Identity proof of the applicant and signatory
Address proof of the applicant and signatory
Copy of the Logo
Details of the trademark
Details of the product/service
Certificate of Registration/Incorporation
MSME/Start-up India Certificate
Power of Attorney with signature
Board Resolution or Authorisation Letter
User Affidavit
Contact information of the applicant and signatory
What are the Steps in the Offline Process of Trademark Registration in Ahmedabad?
Trademark registration is a time-consuming process. The Indian Trademark Registrar generally takes 18-24 months to register a trademark.
The trademark or brand name registration process in Ahmedabad involves the following steps.
Step 1: Selection of Trademark Class
For registering a trademark in Ahmedabad, one must have a clear idea about the trademark class which their product/service represents. A successful trademark application process depends on the proper selection of a trademark class. Therefore, all applicants need to choose an appropriate trademark class before filing a trademark application.
Step 2: Trademark Search
After selecting an appropriate trademark class, one has to conduct a trademark search to check the availability of their desired trademark. A detailed trademark search helps to avoid future infringement issues arising out of an identical trademark which already exists in the trademark registry's database.
Step 3: Documentation and Trademark Application
Once a trademark search is conducted, an applicant has to file an application for trademark registration and provide the necessary documents to the trademark authorities. One can submit their application manually at the Ahmedabad Office of Trademark Registry along with the other documents and registration fees.
Step 4: Examination
A trademark officer evaluates the application form and verifies all the documents. On the basis of such evaluation, the officer issues an examination report that either contains objections against the application or the registry's approval.
Step 5: Publication
In case there are no objections, the Trademark Registrar publishes the application in the Trademark Journal as an advertisement to raise opposition from the public.
Step 6: Opposition
If no one raises an opposition against the application within 3 months of publication, then the application proceeds to the final stage of registration. However, in case the registry receives any opposition, an applicant has to provide evidence against it.
Step 7: Issuance of Registration Certificate
The final stage of the process involves the issuance of a registration certificate to the applicant, granting him/her a legal right to exercise ownership over the proposed trademark.
What are the Steps in the Online Process of Trademark Registration in Ahmedabad?
Given below is a step-by-step guide on how to apply for online trademark registration in Ahmedabad.
Step 1: Visit the official search portal of Intellectual Property India to check the availability of your desired trademark.
Step 2: Register through the official e-filing portal to apply for the trademark. Fill out the application form and submit the registration fees.
Step 3: The trademark authorities will examine the application form and other documents. Based on the investigation, the examiner issues a report regarding the application status.
Step 4: If the authorities approve the application, the Registrar of Trademark publishes it along with the brand name in the Trademark Journal.
Step 5: After 3 months of publication, the Registrar will issue a registration certificate in case there are no objections and oppositions raised against such registration.
What are the Steps to Check Trademark Application Status in Ahmedabad?
After filing the trademark application, one can easily check its status in Ahmedabad by following the given below steps.
Step 1: Visit the official e-register portal of Intellectual Property India.
Step 2: Click on the 'Trademark Application/Registered Mark' tab from the side menu.
Step 3: Choose 'National/IRDI Number' from the following page.
Step 4: An applicant has to enter their trademark application number along with the captcha code.
Step 5: Click on the 'View' tab. The following page will display the status of the trademark application of an applicant registered in Ahmedabad.
How Much Does Trademark Registration Cost in Ahmedabad?
Here is a list of fees an applicant has to pay for trademark or brand registration in Ahmedabad, depending on his/her mode of registration.
The manual registration process of trademarks in Ahmedabad includes a fee of ₹5000 for individuals and other entities such as start-ups and small enterprises. However, such applicants can also choose e-filing of trademark registration by paying a fee of ₹4500.
All applicants other than individuals/start-ups/small enterprises need to pay a registration fee of ₹10000 if they choose to manually file their application. However, an e-filing registration fee for such applicants is ₹9000.
Note: Objections Dependent Charges Drafting legal responses to objections can and would depend on how complex the matter is.
What Are the Benefits of Trademark Registration in Ahmedabad?
There are several benefits of registering a trademark in Ahmedabad, some of which are discussed below:
The trademark registry allows an applicant to exercise ownership, legal and other exclusive rights over a registered product or service.
A trademark creates a unique identity for a product or service and helps consumers in distinguishing it from other available products and services.
A trademark helps in creating a valuable brand image and loyalty among consumers in the relevant trade market.
A trademark allows an entity to impose restrictions on the use of a similar trademark or take action against any unauthorised use by a third party.
A trademark safeguards a unique idea or entrepreneurship of an entity.
Trademark registration from the Indian Trademark Registry further facilitates an entity to acquire global registration of the same brand.
Trademark registration increases the valuation of an entity by building its reputation and goodwill.
This detailed overview of the process of trademark registration in Ahmedabad will help all applicants easily register their trademarks. Through trademark registration, one can build goodwill and reputation in this city which will further create a distinguished identity.
FAQs About Trademark Registration in Ahmedabad