Passport Offices in Uttarakhand
List of Passport Offices in Uttarakhand
RPO Dehradun

Address
Regional Passport Officer, 12, New Road, Aroma Hotel, Dehradun, Uttarakhand-248001
Contact number
0135- 2652160
Fax
0135-2652161
Working Days
NA
Appointment Timing
NA
ATM
Planned
Regional Passport Officer
Shri Deepak Joshi
Officer Contact number
0135-2652160
Officer Fax No.
0135-2652161
Officer Contact Email
rpo.dehradun@mea.gov.in
PSK Dehradun

Address
Passport Seva Kendra, 24-A NCR Plaza, New Cantt Road, Landmark 1: Opposite Police Station-Hathi Barkala, Landmark 2: Behind ICICI Bank Main Branch, Dehradun
Contact number
NA
Fax
NA
Working Days
NA
Appointment Timing
NA
ATM
Planned
Regional Passport Officer
Shri Deepak Joshi
Officer Contact number
0135-2652160
Officer Fax No.
0135-2652161
Officer Contact Email
rpo.dehradun@mea.gov.in
Post Office PSK Almora

Address
Head Post Office, Mall Road, Almora, Pin-263601
Contact number
0135 2652160
Fax
NA
Working Days
Monday to Friday
Appointment Timing
9:00 AM to 4:00 PM
ATM
Planned
Regional Passport Officer
Shri Deepak Joshi
Officer Contact number
0135-2652160
Officer Fax No.
0135-2652161
Officer Contact Email
rpo.dehradun@mea.gov.in
Post Office PSK Kathgodam

Address
Head Post Office, Mall Road, Almora, Pin-263601
Contact number
0135 2652160
Fax
NA
Working Days
Monday to Friday
Appointment Timing
9:00 AM to 5:00 PM
ATM
Planned
Regional Passport Officer
Shri Deepak Joshi
Officer Contact number
0135-2652160
Officer Fax No.
0135-2652161
Officer Contact Email
rpo.dehradun@mea.gov.in
Post Office PSK Nainital

Address
Head Post Office Nainital, Near Mohanko Chowk, Mallital, Nainital
Contact number
0135 2745674
Fax
NA
Working Days
Monday to Friday
Appointment Timing
9:00 AM to 4:00 PM
ATM
Operational
Regional Passport Officer
Shri Deepak Joshi
Officer Contact number
0135-2652160
Officer Fax No.
0135-2652161
Officer Contact Email
rpo.dehradun@mea.gov.in
Post Office PSK Roorkee

Address
Head Post Office Roorkee, Civil Lines, Roorkee (Uttarakhand) Pin-247667
Contact number
NA
Fax
NA
Working Days
Monday to Friday
Appointment Timing
9:00 AM to 5:00 PM
ATM
Operational
Regional Passport Officer
Shri Deepak Joshi
Officer Contact number
0135-2652160
Officer Fax No.
0135-2652161
Officer Contact Email
rpo.dehradun@mea.gov.in
Post Office PSK Rudrapur

Address
Mukhya Dak GharRudrapur, Near SBI, Indira Chowk, Rudrapur, Distt Udham Singh Nagar
Contact number
0135 2652161
Fax
NA
Working Days
Monday to Friday
Appointment Timing
9:00 AM to 5:00 PM
ATM
Operational
Regional Passport Officer
Shri Deepak Joshi
Officer Contact number
0135-2652160
Officer Fax No.
0135-2652161
Officer Contact Email
rpo.dehradun@mea.gov.in
Post Office PSK Srinagar

Address
POPSK Srinagar, Sub Post Office, Near Bus Stand, Srinagar, Pauri Garhwal, Uttarakhand - 246174
Contact number
NA
Fax
NA
Working Days
Monday to Friday
Appointment Timing
9:00 AM to 5:00 PM
ATM
Operational
Regional Passport Officer
Shri Deepak Joshi
Officer Contact number
0135-2652160
Officer Fax No.
0135-2652161
Officer Contact Email
rpo.dehradun@mea.gov.in
Grievance Cell Officer Name
Shri Sunil Kumar
Grievance Cell Officer Contact No
0135-2652160
Public Grievance Cell Officer Name
Shri Bal Krishan
Telephone number
91 11 23384497
Fax number
91-11-23384461
Email address
passport.pg@mea.gov.in
Public Grievance Cell Address
Public Grievance Officer PSP Division, Ministry of External Affairs Room No. 24, Patiala House Tilak Marg, New Delhi - 110001
Everything About Passport Offices in Uttarakhand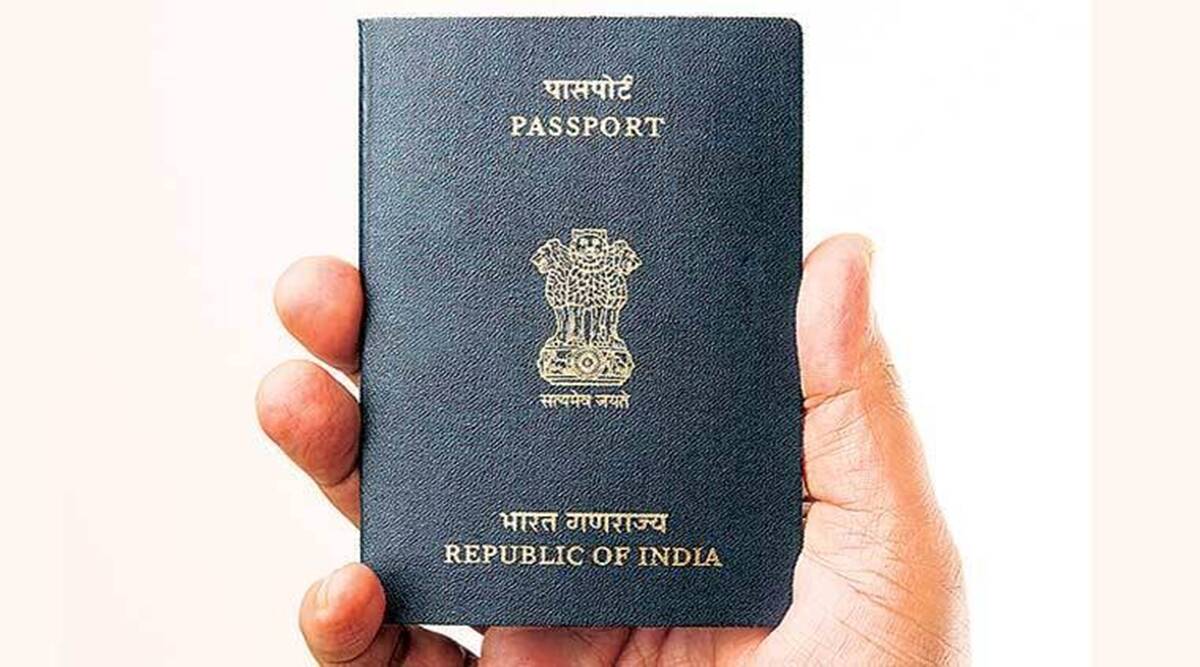 Located in the northern region of India, Uttarakhand was previously known as Uttaranchal. The state shares its boundaries with Nepal on its east and China on its north. The mighty Himalayan peaks and glaciers cover Uttarakhand's northern part.
Like other states in India, the agricultural sector plays a vital role in this state's economy. Apart from this, the state also has multiple hydropower and tourism industries. As many individuals from this state visit foreign countries for business deals, holidays, jobs and education, the passport offices in Uttarakhand provide them with passport-related services and facilities.
Types of Passport Offices in Uttarakhand
There are three types of passport offices in Uttarakhand that enable citizens to easily avail passport related services:
Regional Passport Office (RPO)

Passport Seva Kendra (PSK)

Post Office Passport Seva Kendra (POPSK)
Different Services That Are Provided in a Passport Office in Uttarakhand
Some of their major services include:
Issuing fresh passports to new applicants

Issuing tokens

Verifying the documents of applicants

Issuing Tatkaal passports

Renewing expired passport

Reissuing lost or damaged passports

Printing and delivering passports to applicants' residence

Issuing a Police Clearance Certificate (PCC)
List of Documents to Be Submitted at Passport Offices
When you are applying for a passport, you will need to show the following documents to the officials to verify your identity:
Utility bill

Two coloured passport-size photographs (white background)

PAN card

Aadhaar card

Birth Certificate (in case of minors)

Voter ID card

Passbook of bank account

Driving licence
Things to Know Before Applying for Passports in Uttarakhand
Before applying for a passport, you should remember the following points to have a hassle-free experience:
Visit the online portal of Passport Seva and fill in all your details. Ensure all the information is correct and the uploaded documents are in their required format and size.

Clear the application fees before the due date to book an appointment at your nearest passport office in Uttarakhand.

Ensure that you reach the passport office early on your appointment date to avoid any last-minute hassle.

Carry all your original documents along with their attested copies on your appointment date. Your application might be delayed or rejected if you do not have all the necessary documents.

Contact the nearest police station from your residence so that an officer can visit your home and expedite your passport application process by verifying the documents and identity.

Try not to reschedule or cancel your appointment more than three times a year, as it might lead to the cancellation of your application. If this happens, you will have to reapply for the passport and pay the fees again.
Therefore, when applying for a passport in India, individuals must make sure that they follow all the rules and regulations of this government document. Furthermore, the passport offices in Uttarakhand help the citizens with various issues related to this document. If they face any problem, they can resolve it by contacting their nearest PSK or POPSK.
FAQs About Passport Office in Uttarakhand