Passport Offices in Madhya Pradesh
List of Passport Offices in Madhya Pradesh
Post Office PSK Balaghat

Address
Head Post Office, Opposite Bus Stand, Balaghat, Madhya Pradesh - 481001
Contact number
NA
Fax
NA
Working Days
Monday to Friday
Appointment Timing
9:00 AM to 4:00 PM
ATM
Operational
Regional Passport Officer
Mrs. Rashmi Baghel
Officer Contact number
0755-2602998
Officer Fax No.
0755-2602996
Officer Contact Email
rpo.bhopal@mea.gov.in
Post Office PSK Betul

Address
Head Post Office, Kothi Bazar Sub Post Office, Infront of Collectorate office, Tribal Development & Planning Department, Betul, Madhya Pradesh - 460001
Contact number
NA
Fax
NA
Working Days
NA
Appointment Timing
9:00 AM to 5:00 PM
ATM
Operational
Regional Passport Officer
Mrs. Rashmi Baghel
Officer Contact number
0755-2602998
Officer Fax No.
0755-2602996
Officer Contact Email
rpo.bhopal@mea.gov.in
Post Office PSK Chhatarpur

Address
Head Post Office, Chhatrasal Chouraha, Chhatarpur, Madhya Pradesh - 471001
Contact number
076822 46161
Fax
NA
Working Days
Monday to Friday
Appointment Timing
9:00 AM to 5:00 PM
ATM
Operational
Regional Passport Officer
Mrs. Rashmi Baghel
Officer Contact number
0755-2602998
Officer Fax No.
0755-2602996
Officer Contact Email
rpo.bhopal@mea.gov.in
Post Office PSK Chhindwara

Address
Head Post Office, In Front of District Hospital, Chhindwara, Madhya Pradesh - 480001
Contact number
0755 260 2998
Fax
NA
Working Days
Monday to Friday
Appointment Timing
9:00 AM to 4:00 PM
ATM
Operational
Regional Passport Officer
Mrs. Rashmi Baghel
Officer Contact number
0755-2602998
Officer Fax No.
0755-2602996
Officer Contact Email
rpo.bhopal@mea.gov.in
Post Office PSK Damoh

Address
Head Post Office, Damoh, Madhya Pradesh - 470661
Contact number
0755 260 2998
Fax
NA
Working Days
Monday to Friday
Appointment Timing
9:00 AM to 4:00 PM
ATM
Operational
Regional Passport Officer
Mrs. Rashmi Baghel
Officer Contact number
0755-2602998
Officer Fax No.
0755-2602996
Officer Contact Email
rpo.bhopal@mea.gov.in
Post Office PSK Dewas

Address
Head Post Office, Ujjain Chouraha, Distt. Dewas, Madhya Pradesh - 455001
Contact number
NA
Fax
NA
Working Days
NA
Appointment Timing
NA
ATM
Operational
Regional Passport Officer
Mrs. Rashmi Baghel
Officer Contact number
0755-2602998
Officer Fax No.
0755-2602996
Officer Contact Email
rpo.bhopal@mea.gov.in
Post Office PSK Dhar

Address
Head Post Office, Ghora Choupati, Near Modi Petrol Pump, Dhar Madhya Pradesh - 454001
Contact number
NA
Fax
NA
Working Days
NA
Appointment Timing
NA
ATM
Operational
Regional Passport Officer
Mrs. Rashmi Baghel
Officer Contact number
0755-2602998
Officer Fax No.
0755-2602996
Officer Contact Email
rpo.bhopal@mea.gov.in
Post Office PSK Gwalior

Address
Head Post Office, Passport Seva Kendra Lashkar Head Post Office, Jiwaji Chowk, Bada Gwalior, Gwalior, Madya Pradesh - 474001
Contact number
0755 258 3258
Fax
NA
Working Days
Monday to Friday
Appointment Timing
9:00 AM to 4:00 PM
ATM
Operational
Regional Passport Officer
Mrs. Rashmi Baghel
Officer Contact number
0755-2602998
Officer Fax No.
0755-2602996
Officer Contact Email
rpo.bhopal@mea.gov.in
Post Office PSK Hoshangabad

Address
Head Post Office, Kothi Bazar, Hoshangabad, Madya Pradesh - 461001
Contact number
0755 260 2998
Fax
NA
Working Days
Monday to Friday
Appointment Timing
9:00 AM to 4:00 PM
ATM
Operational
Regional Passport Officer
Mrs. Rashmi Baghel
Officer Contact number
0755-2602998
Officer Fax No.
0755-2602996
Officer Contact Email
rpo.bhopal@mea.gov.in
Post Office PSK Jabalpur

Address
Head Post Office, Office of Senior Postmaster, In front of Commissioner Office, Civil Lines, Jabalpur, Madya Pradesh - 482001
Contact number
088 398 06714
Fax
NA
Working Days
Monday to Friday
Appointment Timing
9:00 AM to 4:00 PM
ATM
Operational
Regional Passport Officer
Mrs. Rashmi Baghel
Officer Contact number
0755-2602998
Officer Fax No.
0755-2602996
Officer Contact Email
rpo.bhopal@mea.gov.in
Post Office PSK Ratlam

Address
Head Post Office, Sailana Bus Stand, Ratlam, Madya Pradesh - 457001
Contact number
NA
Fax
NA
Working Days
Monday to Friday
Appointment Timing
9:00 AM to 5:00 PM
ATM
Operational
Regional Passport Officer
Mrs. Rashmi Baghel
Officer Contact number
0755-2602998
Officer Fax No.
0755-2602996
Officer Contact Email
rpo.bhopal@mea.gov.in
Post Office PSK Rewa

Address
Head Post Office, Rewa City Post Office, Old Bus Stand, Rewa, Madya Pradesh - 486001
Contact number
0755 260 2998
Fax
NA
Working Days
Monday to Friday
Appointment Timing
9:00 AM to 4:00 PM
ATM
Operational
Regional Passport Officer
Mrs. Rashmi Baghel
Officer Contact number
0755-2602998
Officer Fax No.
0755-2602996
Officer Contact Email
rpo.bhopal@mea.gov.in
Post Office PSK Sagar

Address
Head Post Office, Civil Lines, Sagar, Madya Pradesh 470001
Contact number
0755 260 2998
Fax
NA
Working Days
Monday to Friday
Appointment Timing
9:00 AM to 4:00 PM
ATM
Operational
Regional Passport Officer
Mrs. Rashmi Baghel
Officer Contact number
0755-2602998
Officer Fax No.
0755-2602996
Officer Contact Email
rpo.bhopal@mea.gov.in
Post Office PSK Satna

Address
Head Post Office, Near Jai Stambh Chowk Satna, District Satna, Madya Pradesh - 485001
Contact number
0755 260 2998
Fax
NA
Working Days
Monday to Friday
Appointment Timing
9:00 AM to 4:00 PM
ATM
Operational
Regional Passport Officer
Mrs. Rashmi Baghel
Officer Contact number
0755-2602998
Officer Fax No.
0755-2602996
Officer Contact Email
rpo.bhopal@mea.gov.in
Post Office PSK Seoni

Address
Head Post Office, Dist Seoni, Madya Pradesh - 480661
Contact number
NA
Fax
NA
Working Days
NA
Appointment Timing
NA
ATM
Planned
Regional Passport Officer
Mrs. Rashmi Baghel
Officer Contact number
0755-2602998
Officer Fax No.
0755-2602996
Officer Contact Email
rpo.bhopal@mea.gov.in
Post Office PSK Tikamgarh

Address
Head Post Office, Tikamgarh, Jail Road, Tikamgarh, Madya Pradesh - 472001
Contact number
076832 42402
Fax
NA
Working Days
Monday to Friday
Appointment Timing
9:00 AM to 5:00 PM
ATM
Operational
Regional Passport Officer
Mrs. Rashmi Baghel
Officer Contact number
0755-2602998
Officer Fax No.
0755-2602996
Officer Contact Email
rpo.bhopal@mea.gov.in
Post Office PSK Ujjain

Address
Head Post Office, M.L. Nagar Sub Post Office, Ujjain Madya Pradesh - 456010
Contact number
NA
Fax
NA
Working Days
NA
Appointment Timing
NA
ATM
Operational
Regional Passport Officer
Mrs. Rashmi Baghel
Officer Contact number
0755-2602998
Officer Fax No.
0755-2602996
Officer Contact Email
NA
Post Office PSK Vidisha

Address
Head Post Office, Vidisha Mandi Sub Post Office, Near City Center, Hospital Road, Vidisha, Madya Pradesh - 464001
Contact number
NA
Fax
NA
Working Days
Monday to Friday
Appointment Timing
9:00 AM to 5:00 PM
ATM
Operational
Regional Passport Officer
Mrs. Rashmi Baghel
Officer Contact number
0755-2602998
Officer Fax No.
0755-2602996
Officer Contact Email
NA
RPO Bhopal

Address
Head Post Office, I.S.B.T. Main Building, Mezzanine Floor, In front of Sanchi Dugdh Sangh, Hoshangabad Road, Habibganj, Bhopal, Madhya Pradesh - 462024
Contact number
0755 260 2998
Fax
0755-2774276
Working Days
Monday to Friday
Appointment Timing
9:00 AM to 5:00 PM
ATM
Planned
Regional Passport Officer
Mrs. Rashmi Baghel
Officer Contact number
0755-2602998
Officer Fax No.
0755-2602996
Officer Contact Email
rpo.bhopal@mea.gov.in
PSK Bhopal

Address
Passport Seva Kendra, 2nd Floor, Office Block, DB City Mall, Arera Hills, Bhopal, Madhya Pradesh - 462024
Contact number
0755 258 3258
Fax
NA
Working Days
Monday to Friday
Appointment Timing
9:00 AM to 5:00 PM
ATM
Planned
Regional Passport Officer
Mrs. Rashmi Baghel
Officer Contact number
0755-2602998
Officer Fax No.
0755-2602996
Officer Contact Email
rpo.bhopal@mea.gov.in
PSLK Indore

Address
PSLK, Anand Van, Scheme No. 140, IDA Complex, Piplihana, Indore, Madhya Pradesh - 452001
Contact number
0755 260 2998
Fax
NA
Working Days
Monday to Friday
Appointment Timing
9:00 AM to 4:00 PM
ATM
Planned
Regional Passport Officer
Mrs. Rashmi Baghel
Officer Contact number
0755-2602998
Officer Fax No.
0755-2602996
Officer Contact Email
rpo.bhopal@mea.gov.in
Everything About Passport Offices in Madhya Pradesh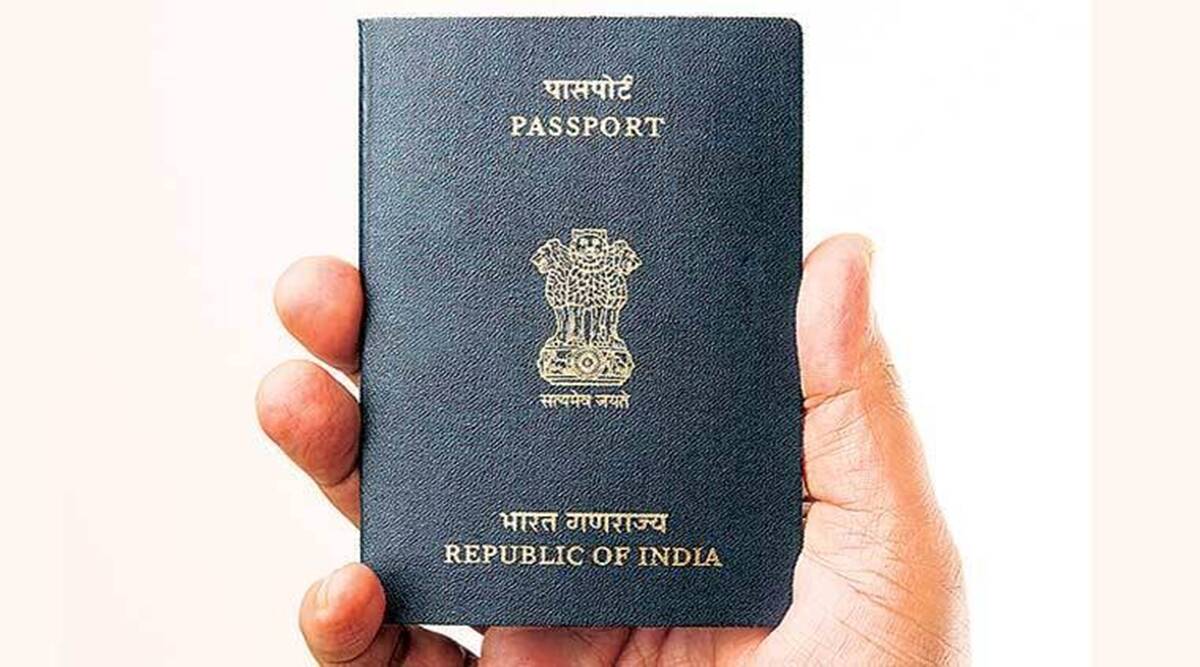 Madhya Pradesh, located in the heart of India, is a state that exudes a rich cultural heritage and scenic beauty. With its diverse landscapes and historical landmarks, Madhya Pradesh has become a popular destination for tourists and explorers.
The state's passport office plays a crucial role in facilitating international travel for the residents of Madhya Pradesh. With the increasing globalisation and opportunities for education and employment abroad, having a passport has become essential for the residents of this state.
Types of Passport Offices in Madhya Pradesh
There are four types of passport offices in MP. These are:
Passport Seva Kendra (PSK)

Post Office Passport Seva Kendra (POPSK)

Passport Seva Laghu Kendra (PLSK)

Regional Passport Office (RPO)
Different Services That Are Provided in a Passport Office in Madhya Pradesh
Here are some of the top services that the passport offices can provide to Madhya Pradesh residents:
Granting of tokens

Issuance of new passports

Granting of Police clearance certificate

Renewal of passports

Verification of documents

Granting of background verification for Global Entry Programme

Delivery of passports
Next, here is the list of documents you need to submit if you apply for a passport in these offices.
List of Documents to Be Submitted at Passport Offices
The key documents required for applying for a passport in Madhya Pradesh includes the following:
Passport size photographs

Ration card

Voter's ID card

PAN card

Aadhaar card

Electric bill

Certificate of birth (For minors)
Things to Know Before Applying for Passports in Madhya Pradesh
Numerous passport applications are rejected due to minor errors made throughout the application procedure. To prevent that, you should keep a few things in mind.
The first thing you need to do is complete the application form on the Passport Seva application webpage. Double-check the form before submitting it to avoid spelling mistakes.

Pay the required fees to get an exact appointment date. When you have the exact date, prepare your paperwork early to reduce stress on the day of your visit.

Bring the originals of the documents as well as self-attested copies. The copies must be legible, well-lit, and crystal clear.

To expedite the police verification process after successful verification, contact the closest police station.

Only those who fall under the "senior citizen" or "persons with disability" (PWDs) categories are eligible to use the walk-in facilities.
You should now be able to grasp the essentials of the passport application process in Madhya Pradesh after reading this article. Your passport will be approved quickly if all the necessary measures are followed, and it will then be delivered via Speed Post to your present residence immediately after its approval.
FAQs About Passport Office in Madhya Pradesh