Passport Offices in Punjab
List of Passport Offices in Punjab
RPO Amritsar

Address
District Shopping Centre, S.C.O 120, B - Block, Ranjit Avenue, Amritsar, Punjab 143001
Contact number
0183-2506252
Fax
0183-2502104
Working Days
Monday to Friday
Appointment Timing
9:00 AM to 5:00 PM
ATM
Planned
Regional Passport Officer
Shri Balraj Kumar
Officer Contact number
0183-2506252
Officer Fax No.
0183-2502104
Officer Contact Email
rpo.amritsar@mea.gov.in
PSK Amritsar

Address
14, Mall Road, Near Custom Chowk, Kennedy Avenue, Amritsar, Punjab 143001
Contact number
0183-2400125
Fax
NA
Working Days
Monday to Friday
Appointment Timing
9:00 AM to 5:00 PM
ATM
Planned
Regional Passport Officer
Shri Balraj Kumar
Officer Contact number
0183-2506252
Officer Fax No.
0183-2502104
Officer Contact Email
rpo.amritsar@mea.gov.in
Post Office PSK Ferozepur

Address
Head Post Office Near Sher Shah Wali Chowk Firozpur Cantt Pin code 152001
Contact number
0183-2506256
Fax
NA
Working Days
Monday to Friday
Appointment Timing
9:00 AM to 4:00 PM
ATM
Operational
Regional Passport Officer
Shri Balraj Kumar
Officer Contact number
0183-2506252
Officer Fax No.
0183-2502104
Officer Contact Email
rpo.amritsar@mea.gov.in
Post Office PSK Ferozepur

Address
Head Post Office Near Sher Shah Wali Chowk Firozpur Cantt Pin code 152001
Contact number
0183-2506256
Fax
NA
Working Days
Monday to Friday
Appointment Timing
9:00 AM to 4:00 PM
ATM
Operational
Regional Passport Officer
Shri Balraj Kumar
Officer Contact number
0183-2506252
Officer Fax No.
0183-2502104
Officer Contact Email
rpo.amritsar@mea.gov.in
Post Office PSK Bathinda

Address
Head Post Office, Civi Line, Bathinda, Punjab - 151001
Contact number
0172-2603101
Fax
NA
Working Days
Monday to Friday
Appointment Timing
9:00 AM to 5:00 PM
ATM
Operational
Regional Passport Officer
Shri Sibash Kabiraj
Officer Contact number
0172-2624987
Officer Fax No.
0172-2601863
Officer Contact Email
rpo.chandigarh@mea.gov.in
Post Office PSK Bhiwani

Address
Head Post Office, Clock Tower, Krishna Colony, Bhiwani, Punjab - 127021
Contact number
0172-2603101
Fax
NA
Working Days
Monday to Friday
Appointment Timing
9:00 AM to 4:00 PM
ATM
Planned
Regional Passport Officer
Shri Sibash Kabiraj
Officer Contact number
0172-2624987
Officer Fax No.
0172-2601863
Officer Contact Email
rpo.chandigarh@mea.gov.in
Post Office PSK Hisar

Address
Head Post Office Parijat Chowk, Hisar, Punjab - 125001
Contact number
NA
Fax
NA
Working Days
NA
Appointment Timing
NA
ATM
Operational
Regional Passport Officer
Shri Sibash Kabiraj
Officer Contact number
0172-2624987
Officer Fax No.
0172-2601863
Officer Contact Email
rpo.chandigarh@mea.gov.in
Post Office PSK Kaithal

Address
Main Post Office, Railway Station Road,Sikka Market, Kaithal, Punjab - 136027
Contact number
0172-2603101
Fax
NA
Working Days
Monday to Friday
Appointment Timing
9:00 AM to 4:00 PM
ATM
Planned
Regional Passport Officer
Shri Sibash Kabiraj
Officer Contact number
0172-2624987
Officer Fax No.
0172-2601863
Officer Contact Email
rpo.chandigarh@mea.gov.in
Post Office PSK Malerkotla

Address
Head Post Office, Malerkotla, Punjab - 148023
Contact number
0172 262 4987
Fax
NA
Working Days
Monday to Friday
Appointment Timing
9:00 AM to 4:00 PM
ATM
Planned
Regional Passport Officer
Shri Sibash Kabiraj
Officer Contact number
0172-2624987
Officer Fax No.
0172-2601863
Officer Contact Email
rpo.chandigarh@mea.gov.in
Post Office PSK Panipat

Address
Head Post Office, Assandh Road, Near Seema Theatre, Panipat, Punjab - 132103
Contact number
0172 262 4987
Fax
NA
Working Days
Monday to Friday
Appointment Timing
9:00 AM to 4:00 PM
ATM
Planned
Regional Passport Officer
Shri Sibash Kabiraj
Officer Contact number
0172-2624987
Officer Fax No.
0172-2601863
Officer Contact Email
rpo.chandigarh@mea.gov.in
Post Office PSK Patiala

Address
Head Post Office, Near Leela Bhawan Chownk, Patiala, Punjab - 147001
Contact number
0172 262 4988
Fax
NA
Working Days
Monday to Friday
Appointment Timing
9:00 AM to 4:00 PM
ATM
Operational
Regional Passport Officer
Shri Sibash Kabiraj
Officer Contact number
0172-2624987
Officer Fax No.
0172-2601863
Officer Contact Email
rpo.chandigarh@mea.gov.in
Post Office PSK Ropar

Address
Head Post Office, Ropar, Punjab - 140001
Contact number
0172-2603101
Fax
NA
Working Days
Monday to Friday
Appointment Timing
9:00 AM to 4:00 PM
ATM
Operational
Regional Passport Officer
Shri Sibash Kabiraj
Officer Contact number
0172-2624987
Officer Fax No.
0172-2601863
Officer Contact Email
rpo.chandigarh@mea.gov.in
Post Office PSK Sirsa

Address
Head Post Office, Sirsa, Punjab - 125055
Contact number
0172-2603101
Fax
NA
Working Days
Monday to Friday
Appointment Timing
9:00 AM to 4:00 PM
ATM
Planned
Regional Passport Officer
Shri Sibash Kabiraj
Officer Contact number
0172-2624987
Officer Fax No.
0172-2601863
Officer Contact Email
rpo.chandigarh@mea.gov.in
Post Office PSK Yamunanagar

Address
Head Post Office, Jagadhari Workshop Post Office, Jagadhari Workshop Railway Station, Yamunanagar, Punjab - 135002
Contact number
0172-2603101
Fax
NA
Working Days
Monday to Friday
Appointment Timing
9:00 AM to 4:00 PM
ATM
Planned
Regional Passport Officer
Shri Sibash Kabiraj
Officer Contact number
0172-2624987
Officer Fax No.
0172-2601863
Officer Contact Email
rpo.chandigarh@mea.gov.in
RPO Chandigarh

Address
Head Post Office, SCO 28-32, Sector 34-A, Chandigarh, Punjab - 160022
Contact number
0172 262 4987
Fax
0172-2601863
Working Days
Monday to Friday
Appointment Timing
9:00 AM to 5:00 PM
ATM
Planned
Regional Passport Officer
Shri Sibash Kabiraj
Officer Contact number
0172-2624987
Officer Fax No.
0172-2601863
Officer Contact Email
rpo.chandigarh@mea.gov.in
PSK Chandigarh

Address
Head Post Office, Plot No-50, Industrial Area Phase II, Adarsh Lifestyle Mall, Chandigarh, Punjab - 160022
Contact number
0172-2603101
Fax
NA
Working Days
Monday to Friday
Appointment Timing
9:00 AM to 5:00 PM
ATM
Planned
Regional Passport Officer
Shri Sibash Kabiraj
Officer Contact number
0172-2624987
Officer Fax No.
0172-2601863
Officer Contact Email
rpo.chandigarh@mea.gov.in
PSK Ludhiana

Address
Head Post Office, Akash Deep Complex, Gyan Singh Rarewalla Market, Jammu Colony, Ludhiana, Punjab - 141003
Contact number
0172 260 1863
Fax
NA
Working Days
Monday to Friday
Appointment Timing
9:00 AM to 5:00 PM
ATM
Planned
Regional Passport Officer
Shri Sibash Kabiraj
Officer Contact number
0172-2624987
Officer Fax No.
0172-2601863
Officer Contact Email
rpo.chandigarh@mea.gov.in
Post Office PSK Bassi Pathanan

Address
Head Post office, Bassi Pathana, Punjab - 140412
Contact number
01763 252 838
Fax
NA
Working Days
Monday to Friday
Appointment Timing
9:00 AM to 5:00 PM
ATM
Planned
Regional Passport Officer
Shri Sibash Kabiraj
Officer Contact number
0172-2624987
Officer Fax No.
0172-2601863
Officer Contact Email
rpo.chandigarh@mea.gov.in
Post Office PSK Moga

Address
Post Office Passport Seva Kendra,Head Post Office, Chamber Road, Opposite Union Bank of India, Distt. Moga, Punjab - 142001
Contact number
0181 224 2114
Fax
NA
Working Days
Monday to Friday
Appointment Timing
9:00 AM to 4:00 PM
ATM
Operational
Regional Passport Officer
Raj Kumar Bali
Officer Contact number
0172-2624987
Officer Fax No.
0172-2601863
Officer Contact Email
rpo.chandigarh@mea.gov.in
Post Office PSK Pathankot

Address
Post Office Passport Seva Kendra, 1st Floor, Main Post Office Pathankot MDG, Punjab - 145001
Contact number
0181 224 2114
Fax
NA
Working Days
Monday to Friday
Appointment Timing
9:00 AM to 5:00 PM
ATM
Planned
Regional Passport Officer
Raj Kumar Bali
Officer Contact number
0172-2624987
Officer Fax No.
0172-2601863
Officer Contact Email
rpo.chandigarh@mea.gov.in
Post Office PSK Phagwara

Address
Post Office Passport Seva Kendra, 2nd floor, Head Post Office, Near Civil Courts, G.T. Road, Phagwara, Punjab - 144401
Contact number
0181 224 2114
Fax
NA
Working Days
Monday to Friday
Appointment Timing
9:00 AM to 4:00 PM
ATM
Operational
Regional Passport Officer
Raj Kumar Bali
Officer Contact number
0172-2624987
Officer Fax No.
0172-2601863
Officer Contact Email
rpo.chandigarh@mea.gov.in
RPO Jalandhar

Address
S.C.O. No. 42-51, Pocket-1 Near Bus Stand, DTO Office, Road, Jalandhar, Punjab - 144001
Contact number
0181-2242114
Fax
0181-2452352
Working Days
Monday to Friday
Appointment Timing
9:00 AM to 5:00 PM
ATM
Planned
Regional Passport Officer
Raj Kumar Bali
Officer Contact number
0172-2624987
Officer Fax No.
0172-2601863
Officer Contact Email
rpo.chandigarh@mea.gov.in
PSK Jalndhar -1

Address
No. 261, Eminent Mall, Guru Nanak Mission Chowk, Main Model Town Road, Lajpat Nagar, Jalandhar, Punjab 144001
Contact number
NA
Fax
NA
Working Days
Monday to Friday
Appointment Timing
9:00 AM to 5:00 PM
ATM
Planned
Regional Passport Officer
Raj Kumar Bali
Officer Contact number
0172-2624987
Officer Fax No.
0172-2601863
Officer Contact Email
rpo.chandigarh@mea.gov.in
PSK Jalndhar -2

Address
Plot No. 310, Aman Plaza, Mahavir Marg, Nakodar Chowk, Lajpat Nagar, Jalandhar, Punjab - 144001
Contact number
NA
Fax
NA
Working Days
Monday to Friday
Appointment Timing
9:00 AM to 5:00 PM
ATM
Planned
Regional Passport Officer
Raj Kumar Bali
Officer Contact number
0172-2624987
Officer Fax No.
0172-2601863
Officer Contact Email
rpo.chandigarh@mea.gov.in
PSK Hoshiarpur

Address
Arora's Galaxy, Near Hotel Presidency, Bus Stand Road, Model colony, Hoshiarpur, Punjab 146001
Contact number
0188 225 1711
Fax
NA
Working Days
Monday to Friday
Appointment Timing
9:00 AM to 5:00 PM
ATM
Planned
Regional Passport Officer
Raj Kumar Bali
Officer Contact number
0172-2624987
Officer Fax No.
0172-2601863
Officer Contact Email
rpo.chandigarh@mea.gov.in
Everything About Passport Offices in Punjab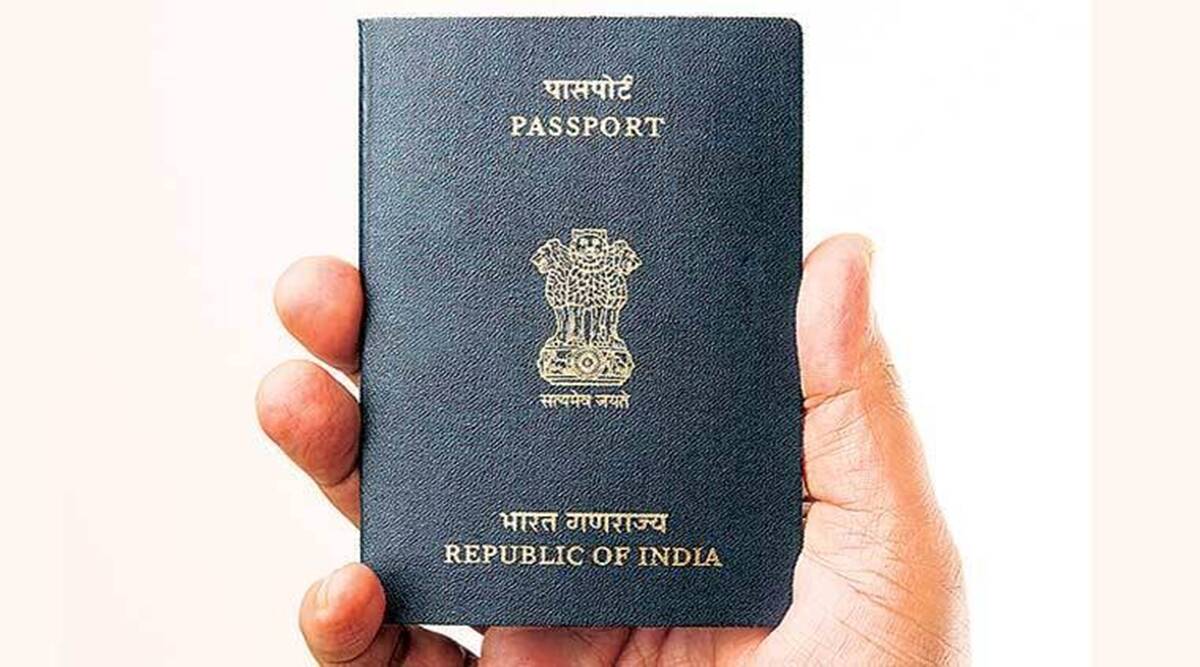 Located in northwestern India, Punjab, known as the "Land of Five Rivers," is a vibrant and culturally rich state that captivates visitors with its fascinating history, lush green fields, and warm hospitality. In line with the increasing globalisation, the passport offices in Punjab play a vital role in facilitating travel and connecting its residents with the world. 
As the desire to explore new places and expand opportunities grows, more and more people from this city need passports to fulfil their dreams of international travel, education, employment, and family reunions.
Types of Passport Offices in Punjab
There are mainly three types of passport offices in this state. 
Passport Seva Kendra (PSK)

Post Office Passport Seva Kendra (POPSK) 

Regional Passport Office (RPO)
Different Services That Are Provided in a Passport Office in Punjab
Here is the list of services provided:
Issuance of tokens  

Renewal of passports 

Issuing and reissuing new and existing passports 

Passport application and document verification

Issuing passport booklets 

Delivering final passports 

Issuing a Police Clearance Certificate (PCC)
Now, we will understand which documents you will need to apply for a passport in this passport office. 
List of Documents to Be Submitted at Passport Offices
The following are some of the most important documents required while applying for a passport: 
Aadhaar card

Bank account passbook

Passport-size photographs

PAN card 

Birth certificate

Voter's ID card 
You should now easily understand the fundamentals of applying for a passport at the Punjab passport offices. Lastly, if this is your first time applying for a passport, there are a few things you should keep in mind. 
Things to Know Before Applying for Passports in Punjab
You should remember the following to avoid making any errors during the application process: 
The first step is to submit an online passport application through the Passport Seva portal and pay the application fees. Passport applications can now be submitted online, bypassing the need for applicants to physically visit the passport office. 

After completing the application form, check it again to ensure that there are no spelling errors. 

An appointment date will be sent to you following a successful payment. Aim to arrive at the Passport Seva Kendra by the scheduled time. Additionally, bring all necessary paperwork to prevent appointment delays or cancellations. Keep in mind that you are limited to three appointments per year. 

Bring photocopies of the signed paperwork with you. Additionally, each document's signature should be visually consistent. 
You now know where to find the Punjab passport offices, how to contact them, and the basics of applying for a passport there. For the application process to go smoothly, adhere to the correct instructions. When your application is approved, you can directly contact the police station nearest you to promptly begin the police verification process.
FAQs About Passport Office in Punjab