Passport Offices in Tamil Nadu
List of Passport Offices in Tamil Nadu
RPO Coimbatore

Address
First Floor, Corporation Commercial Complex, Opp. Thandumariamman Koil, Avinashi Road, Coimbatore, Tamil Nadu-641018
Contact number
0422-2200250
Fax
0422-2306660
Working Days
Monday to Friday
Appointment Timing
9:00 AM to 5:00 PM
ATM
Planned
Regional Passport Officer
Shri. K .Palravindran
Officer Contact number
0422- 2301415
Officer Fax No.
0422-2306660
Officer Contact Email
rpo.trichy@mea.gov.in
PSK Coimbatore

Address
25, AGT Business Park, Avinashi Road, Civil Aerodrome Post, Coimbatore
Contact number
0422-2627133
Fax
NA
Working Days
Monday to Friday
Appointment Timing
9:00 AM to 5:00 PM
ATM
Planned
Regional Passport Officer
Shri. K .Palravindran
Officer Contact number
0422- 2301415
Officer Fax No.
0422-2306660
Officer Contact Email
rpo.trichy@mea.gov.in
Post Office PSK Coonoor

Address
Head Post Office, 8 Bedford Circle, Coonoor - 643101 Tamil Nadu
Contact number
NA
Fax
NA
Working Days
Monday to Friday
Appointment Timing
9:00 AM to 5:00 PM
ATM
Planned
Regional Passport Officer
Shri. K .Palravindran
Officer Contact number
0422- 2301415
Officer Fax No.
0422-2306660
Officer Contact Email
rpo.trichy@mea.gov.in
Post Office PSK Erode

Address
Head Post Office, 76, Gandhiji Road, Erode 638 001 Tamil Nadu.
Contact number
0422-2627133
Fax
NA
Working Days
Monday to Friday
Appointment Timing
9:00 AM to 4:00 PM
ATM
Operational
Regional Passport Officer
Shri. K .Palravindran
Officer Contact number
0422- 2301415
Officer Fax No.
0422-2306660
Officer Contact Email
rpo.trichy@mea.gov.in
Post Office PSK Rasipuram

Address
Post Office, Jahir Hussain Salai Near to Old Bus Stand), Rasipuram 637408, Namakkal Dt.
Contact number
0422-2627133
Fax
NA
Working Days
Monday to Friday
Appointment Timing
9:00 AM to 4:00 PM
ATM
Planned
Regional Passport Officer
Shri. K .Palravindran
Officer Contact number
0422- 2301415
Officer Fax No.
0422-2306660
Officer Contact Email
rpo.trichy@mea.gov.in
Post Office PSK Salem

Address
Head Post Office, 143 Victoria Market Road, Near to Old Bus Stand, Salem 636001
Contact number
0422 230 1415
Fax
NA
Working Days
Monday to Friday
Appointment Timing
9:00 AM to 4:00 PM
ATM
Planned
Regional Passport Officer
Shri. K .Palravindran
Officer Contact number
0422- 2301415
Officer Fax No.
0422-2306660
Officer Contact Email
rpo.trichy@mea.gov.in
PSK Aminjikarai

Address
Head Post Office, Navins Presidium, No. 103, Nelson Manickam Road, Aminjikarai, Chennai - Tamil Nadu - 600030
Contact number
044-2851 3640
Fax
044 – 28513637
Working Days
Monday to Friday
Appointment Timing
9:00 AM to 4:00 PM
ATM
Planned
Regional Passport Officer
Shri P K Ashok Babu
Officer Contact number
91-44-28518848
Officer Fax No.
91-44-28513637
Officer Contact Email
rpo.chennai@mea.gov.in
Post Office PSK Arani

Address
Head Post Office, No 2A, Suriyakulam North Street, Arani, Tamil Nadu - 632301
Contact number
04173 226 003
Fax
NA
Working Days
Monday to Friday
Appointment Timing
9:00 AM to 5:00 PM
ATM
Operational
Regional Passport Officer
Shri P K Ashok Babu
Officer Contact number
91-44-28518848
Officer Fax No.
91-44-28513637
Officer Contact Email
rpo.chennai@mea.gov.in
Post Office PSK Chennai GPO

Address
Head Post Office, 1/10,Rajaji Salai, Chennai, Tamil Nadu - 600001
Contact number
044 2526 0600
Fax
NA
Working Days
Monday to Friday
Appointment Timing
9:00 AM to 5:00 PM
ATM
Operational
Regional Passport Officer
Shri P K Ashok Babu
Officer Contact number
91-44-28518848
Officer Fax No.
91-44-28513637
Officer Contact Email
NA
RPO Chennai

Address
Head Post Office, Royala Towers No.2 and 3 IV Floor, Old No. 785 New No.158, Anna Salai Chennai - Tamil Nadu - 600002
Contact number
044 - 28518848
Fax
044 – 28513637
Working Days
Monday to Friday
Appointment Timing
9:00 AM to 4:00 PM
ATM
Planned
Regional Passport Officer
Shri P K Ashok Babu
Officer Contact number
91-44-28518848
Officer Fax No.
91-44-28513637
Officer Contact Email
NA
Post Office PSK Chidambaram

Address
Head Post Office, o.98 NORTH CAR STREET, CHIDAMBARAM, Tamil Nadu - 608001
Contact number
91 44 28518848
Fax
NA
Working Days
Monday to Friday
Appointment Timing
9:00 AM to 5:00 PM
ATM
Operational
Regional Passport Officer
Shri P K Ashok Babu
Officer Contact number
91-44-28518848
Officer Fax No.
91-44-28513637
Officer Contact Email
rpo.chennai@mea.gov.in
Post Office PSK Cuddalore

Address
Head Post Office, Cuddalore HPO, Nellikuppam Road Manjakuppam, Cuddalore, Tamil Nadu - 607001
Contact number
04142-221123
Fax
NA
Working Days
Monday to Friday
Appointment Timing
9:00 AM to 5:00 PM
ATM
Operational
Regional Passport Officer
Shri P K Ashok Babu
Officer Contact number
91-44-28518848
Officer Fax No.
91-44-28513637
Officer Contact Email
rpo.chennai@mea.gov.in
Post Office PSK Dharmapuri

Address
Head Post Office, No 16 A, Nachiappa Street, Dharmapuri Bazaar, Dharmapuri, Tamil Nadu - 636701
Contact number
91 44 28518848
Fax
NA
Working Days
Monday to Friday
Appointment Timing
9:00 AM to 5:00 PM
ATM
Operational
Regional Passport Officer
Shri P K Ashok Babu
Officer Contact number
91-44-28518848
Officer Fax No.
91-44-28513637
Officer Contact Email
rpo.chennai@mea.gov.in
Post Office PSK Kallakurichi

Address
Head Post Office, Gandhi Road , Kallakurchi, Tamil Nadu - 606202
Contact number
NA
Fax
NA
Working Days
NA
Appointment Timing
NA
ATM
Operational
Regional Passport Officer
Shri P K Ashok Babu
Officer Contact number
91-44-28518848
Officer Fax No.
91-44-28513637
Officer Contact Email
Post Office PSK Kancheepuram

Address
Head Post Office, NO 46, Railway Road, Kanchipuram, Tamil Nadu - 631501
Contact number
91 44 28518848
Fax
NA
Working Days
Monday to Friday
Appointment Timing
9:00 AM to 5:00 PM
ATM
Operational
Regional Passport Officer
Shri P K Ashok Babu
Officer Contact number
91-44-28518848
Officer Fax No.
91-44-28513637
Officer Contact Email
rpo.chennai@mea.gov.in
Post Office PSK Krishnagiri

Address
Head Post Office, No. 18, DHARMARAJA KOYIL STREET, KRISHNAGIRI, Tamil Nadu - 635001
Contact number
91 44 28518848
Fax
NA
Working Days
Monday to Friday
Appointment Timing
9:00 AM to 5:00 PM
ATM
Operational
Regional Passport Officer
Shri P K Ashok Babu
Officer Contact number
91-44-28518848
Officer Fax No.
91-44-28513637
Officer Contact Email
rpo.chennai@mea.gov.in
Post Office PSK Ranipet

Address
Head Post Office, ARCOT ROAD, RANIPET, Tamil Nadu - 632401
Contact number
NA
Fax
NA
Working Days
NA
Appointment Timing
NA
ATM
Operational
Regional Passport Officer
Shri P K Ashok Babu
Officer Contact number
91-44-28518848
Officer Fax No.
91-44-28513637
Officer Contact Email
NA
PSK Saligramam

Address
Head Post Office, No. 1, Bhanumathi Ramakrishna Road, Saligramam, Chennai, Tamil Nadu - 600093
Contact number
044-2851 3640
Fax
NA
Working Days
Monday to Friday
Appointment Timing
9:00 AM to 5:00 PM
ATM
Planned
Regional Passport Officer
Shri P K Ashok Babu
Officer Contact number
91-44-28518848
Officer Fax No.
91-44-28513637
Officer Contact Email
rpo.chennai@mea.gov.in
PSK Tambaram

Address
Head Post Office, Claret Complex, Duraisamy Reddy Street, Tambaram, Chennai, Tamil Nadu - 600045
Contact number
044-2851 3640
Fax
NA
Working Days
Monday to Friday
Appointment Timing
9:00 AM to 5:00 PM
ATM
Planned
Regional Passport Officer
Shri P K Ashok Babu
Officer Contact number
91-44-28518848
Officer Fax No.
91-44-28513637
Officer Contact Email
rpo.chennai@mea.gov.in
Post Office PSK Tiruvallur

Address
Head Post Office, No.37, J.N.Road, Tiruvallur, Tamil Nadu - 602001
Contact number
NA
Fax
NA
Working Days
Monday to Friday
Appointment Timing
9:00 AM to 5:00 PM
ATM
Operational
Regional Passport Officer
Shri P K Ashok Babu
Officer Contact number
91-44-28518848
Officer Fax No.
91-44-28513637
Officer Contact Email
NA
Post Office PSK Tiruvannamalai

Address
Head Post Office, Tiruvannamalai HPO,Thiyagi Annamalaiyar Street, Tindivanam Road, Tiruvannamalai, Tamil Nadu - 606601
Contact number
04175-222289
Fax
NA
Working Days
Monday to Friday
Appointment Timing
9:00 AM to 5:00 PM
ATM
Operational
Regional Passport Officer
Shri P K Ashok Babu
Officer Contact number
91-44-28518848
Officer Fax No.
91-44-28513637
Officer Contact Email
rpo.chennai@mea.gov.in
Post Office PSK Vellore

Address
Head Post Office, Officers lane, Anna Salai, Vellore, Tamil Nadu - 632001
Contact number
04146-2223575
Fax
NA
Working Days
Monday to Friday
Appointment Timing
9:00 AM to 5:00 PM
ATM
Operational
Regional Passport Officer
Shri P K Ashok Babu
Officer Contact number
91-44-28518848
Officer Fax No.
91-44-28513637
Officer Contact Email
rpo.chennai@mea.gov.in
Post Office PSK Villupuram

Address
Head Post Office, 161, Kamarajar Street, Villupuram, Tamil Nadu - 606602
Contact number
04146-251575/04146-220011
Fax
NA
Working Days
Monday to Friday
Appointment Timing
9:00 AM to 5:00 PM
ATM
Operational
Regional Passport Officer
Shri P K Ashok Babu
Officer Contact number
91-44-28518848
Officer Fax No.
91-44-28513637
Officer Contact Email
rpo.chennai@mea.gov.in
Post Office PSK Bodineyaknur

Address
Head Post Office, Bodinayakkanur, Theni District, Tamil Nadu - 625513
Contact number
044 2852 0367
Fax
NA
Working Days
Monday to Friday
Appointment Timing
9:00 AM to 5:00 PM
ATM
Planned
Regional Passport Officer
Shri Arun Prasad. T
Officer Contact number
0452-2521205
Officer Fax No.
0452-2522070
Officer Contact Email
rpo.madhurai@mea.gov.in
Post Office PSK Devakottai

Address
Head Post office, Thirupathur Road,Devakottai ,Sivagangai, Tamil Nadu - 630302
Contact number
NA
Fax
NA
Working Days
Monday to Friday
Appointment Timing
9:00 AM to 5:00 PM
ATM
Operational
Regional Passport Officer
Shri Arun Prasad. T
Officer Contact number
0452-2521205
Officer Fax No.
0452-2522070
Officer Contact Email
rpo.madurai@mea.gov.in
Post Office PSK Kodai Road

Address
Kodai Road Sub Post office,Kodai Road,Dindigul District, Tamil Nadu - 624206
Contact number
NA
Fax
NA
Working Days
Monday to Friday
Appointment Timing
9:00 AM to 5:00 PM
ATM
Planned
Regional Passport Officer
Shri Arun Prasad. T
Officer Contact number
0452-2521205
Officer Fax No.
0452-2522070
Officer Contact Email
rpo.madurai@mea.gov.in
Post Office PSK Nagercoil

Address
Nagercoil Head Post Office,No.79 North Car street,Nagarcoil, Tamil Nadu - 629001
Contact number
044 2854 8837
Fax
NA
Working Days
Monday to Friday
Appointment Timing
9:00 AM to 4:00 PM
ATM
Operational
Regional Passport Officer
Shri Arun Prasad. T
Officer Contact number
0452-2521205
Officer Fax No.
0452-2522070
Officer Contact Email
rpo.madurai@mea.gov.in
Post Office PSK Rajapalayam

Address
Nagercoil Head Post Office,No.79 North Car street,Nagarcoil, Tamil Nadu - 629001
Contact number
NA
Fax
NA
Working Days
Monday to Friday
Appointment Timing
9:00 AM to 5:00 PM
ATM
Operational
Regional Passport Officer
Shri Arun Prasad. T
Officer Contact number
0452-2521205
Officer Fax No.
0452-2522070
Officer Contact Email
rpo.madurai@mea.gov.in
Post Office PSK Ramanathapuram

Address
Ramanathapuram Head Post Office ,Ramanathapuram, Tamil Nadu -623501
Contact number
0452 252 1205
Fax
NA
Working Days
Monday to Friday
Appointment Timing
NA
ATM
Operational
Regional Passport Officer
Shri Arun Prasad. T
Officer Contact number
0452-2521205
Officer Fax No.
0452-2522070
Officer Contact Email
rpo.madurai@mea.gov.in
Post Office PSK Thoothukkudi

Address
Head Post Office,Postal Staff Quarters,Tiruchendur Road,Near Annammal College of Education,Thoothukudi, Tamil Nadu - 628001
Contact number
0461 232 0309
Fax
NA
Working Days
Monday to Friday
Appointment Timing
9:00 AM to 5:00 PM
ATM
Planned
Regional Passport Officer
Shri Arun Prasad. T
Officer Contact number
0452-2521205
Officer Fax No.
0452-2522070
Officer Contact Email
rpo.madurai@mea.gov.in
Post Office PSK Virudhunagar

Address
Virudhunagar Head Post Office, No.15 Aringer Anna Road, Virudhunagar, Tamil Nadu - 626001
Contact number
0452 252 0795
Fax
NA
Working Days
Monday to Friday
Appointment Timing
9:00 AM to 4:00 PM
ATM
Operational
Regional Passport Officer
Shri Arun Prasad. T
Officer Contact number
0452-2521205
Officer Fax No.
0452-2522070
Officer Contact Email
rpo.madurai@mea.gov.in
RPO Madurai

Address
Bharathi Ula Street, Race Course Rd, Near Thaamarai Thotti Bus Stop, KK Nagar,Race Course Colony, Ramond Reserve Line, Madurai, Tamil Nadu - 625002
Contact number
0452-2521205
Fax
0452-2522070
Working Days
Monday to Friday
Appointment Timing
NA
ATM
Operational
Regional Passport Officer
Shri Arun Prasad. T
Officer Contact number
0452-2521205
Officer Fax No.
0452-2522070
Officer Contact Email
rpo.madurai@mea.gov.in
PSK Madurai

Address
Claret Plaza, Melakkal Main Road, Kochadai, Madurai, Tamil Nadu - 625016
Contact number
NA
Fax
0452-2522070
Working Days
Monday to Friday
Appointment Timing
9:00 AM to 5:00 PM
ATM
Operational
Regional Passport Officer
Shri Arun Prasad. T
Officer Contact number
0452-2521205
Officer Fax No.
0452-2522070
Officer Contact Email
rpo.madurai@mea.gov.in
PSK Tirunelveli City

Address
Mukesh Towers, 13, South Byepass Road, Xavier Colony, Tirunelveli, Tamil Nadu - 627005
Contact number
0431 2707404
Fax
NA
Working Days
Monday to Friday
Appointment Timing
9:00 AM to 5:00 PM
ATM
Planned
Regional Passport Officer
Shri Arun Prasad. T
Officer Contact number
0452-2521205
Officer Fax No.
0452-2522070
Officer Contact Email
rpo.madurai@mea.gov.in
Post Office PSK Karaikal

Address
No.1, Masthan Palli Street, Karaikal, Tamil Nadu - 609602
Contact number
NA
Fax
NA
Working Days
Monday to Friday
Appointment Timing
9:00 AM to 5:00 PM
ATM
Planned
Regional Passport Officer
Shri R. Anand
Officer Contact number
0431-2707404
Officer Fax No.
0431-2707515
Officer Contact Email
rpo.trichy@mea.gov.in
Post Office PSK Karur

Address
Post Office Passport Seva Kendra, No:4/29, Jawahar Bazzar, Karur Post Karur District, Tamil Nadu - 639001
Contact number
04324 260 980
Fax
NA
Working Days
Monday to Friday
Appointment Timing
9:00 AM to 5:00 PM
ATM
Operational
Regional Passport Officer
Shri R. Anand
Officer Contact number
0431-2707404
Officer Fax No.
0431-2707515
Officer Contact Email
rpo.trichy@mea.gov.in
Post Office PSK Perambalur

Address
Post Office Passport Seva Kendra, Postal Staff Quarters, Attur Main Road, Perambalur, Tamil Nadu - 621212
Contact number
NA
Fax
NA
Working Days
Monday to Friday
Appointment Timing
9:00 AM to 5:00 PM
ATM
Planned
Regional Passport Officer
Shri R. Anand
Officer Contact number
0431-2707404
Officer Fax No.
0431-2707515
Officer Contact Email
rpo.trichy@mea.gov.in
Post Office PSK Sirkali

Address
Post Office Passport Seva Kendra, La, Pittari Mela Veethi, Sirkali, Nagappattinam District, Tamil Nadu - 609110.
Contact number
NA
Fax
NA
Working Days
Monday to Friday
Appointment Timing
9:00 AM to 5:00 PM
ATM
Operational
Regional Passport Officer
Shri R. Anand
Officer Contact number
0431-2707404
Officer Fax No.
0431-2707515
Officer Contact Email
rpo.trichy@mea.gov.in
Post Office PSK Thiruthuraipoondi

Address
Post Office Passport Seva Kendra, No.4, Head Post Offjce, Near Anna Silai, Nagappattinam Road, Thiruthuraipoondi Post, Tiruvarur District, Tamil Nadu - 614713.
Contact number
NA
Fax
NA
Working Days
Monday to Friday
Appointment Timing
9:00 AM to 5:00 PM
ATM
Operational
Regional Passport Officer
Shri R. Anand
Officer Contact number
0431-2707404
Officer Fax No.
0431-2707515
Officer Contact Email
rpo.trichy@mea.gov.in
PSK Thanjavur

Address
New No. 201/7D, Old No. 201/7, Medical College Road, Next To Kumaran Cinema Theatre, Thanjavur, Tamil Nadu - 613001
Contact number
0431-2707404
Fax
NA
Working Days
Monday to Friday
Appointment Timing
9:00 AM to 5:00 PM
ATM
Planned
Regional Passport Officer
Shri R. Anand
Officer Contact number
0431-2707404
Officer Fax No.
0431-2707515
Officer Contact Email
rpo.trichy@mea.gov.in
RPO Tiruchirappalli

Address
Plot No. A5, Salai Road And Shastri Road Junction, Thillai Nagar, Tiruchirappalli, Tamil Nadu - 620001
Contact number
0431-2707404
Fax
0431-2707515
Working Days
Monday to Friday
Appointment Timing
9:00 AM to 5:00 PM
ATM
Planned
Regional Passport Officer
Shri R. Anand
Officer Contact number
0431-2707404
Officer Fax No.
0431-2707515
Officer Contact Email
rpo.trichy@mea.gov.in
PSK Tiruchirappalli

Address
Plot No. A5, Salai Road And Shastri Road Junction, Thillai Nagar, Tiruchirappalli, Tamil Nadu - 620001
Contact number
0431-2707404
Fax
NA
Working Days
Monday to Friday
Appointment Timing
9:00 AM to 5:00 PM
ATM
Planned
Regional Passport Officer
Shri R. Anand
Officer Contact number
0431-2707404
Officer Fax No.
0431-2707515
Officer Contact Email
rpo.trichy@mea.gov.in
Everything About Passport Offices in Tamil Nadu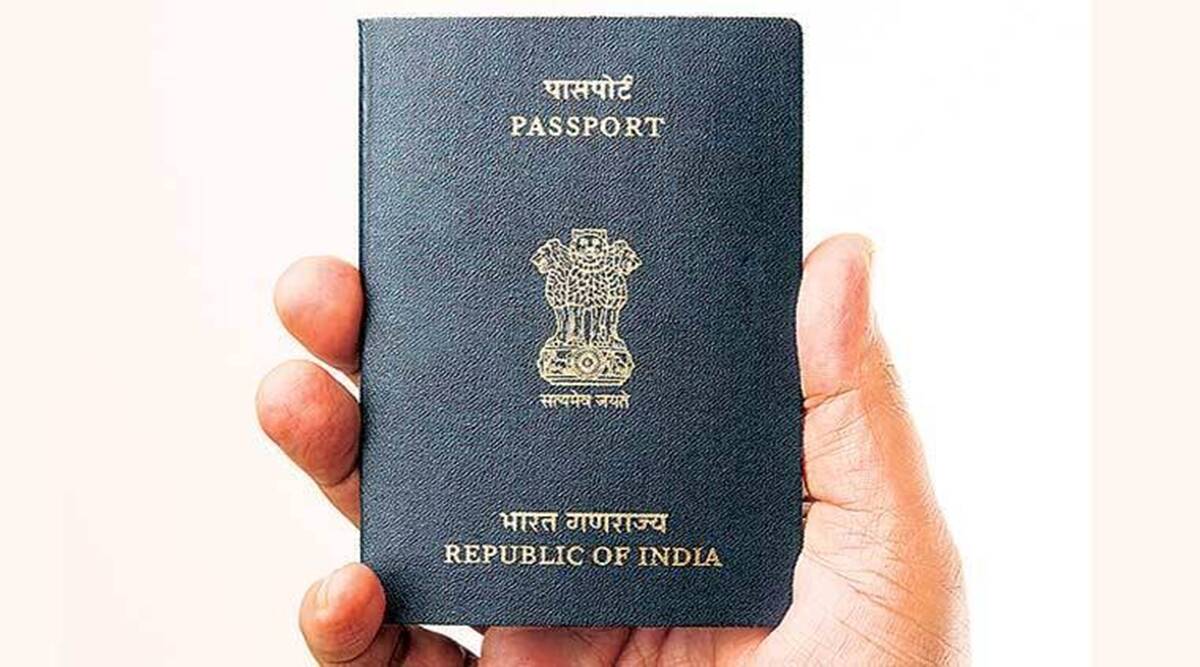 Being the tenth largest state in India, Tamil Nadu is well-known for its Dravidian-style Hindu temples. Surrounded by lush green forests, and coconut groves, Tamil Nadu is also famed for its festivals, art, and culture. Furthermore, Tamil Nadu is known for its industrial sectors. Some notable industries include textile, sugar, paper, leather cement, automobiles, IT, and tourism.
Many people associated with the industrial sectors of Tamil Nadu may travel overseas for trade. Also, people jet off overseas for higher education and holidays. So, the government has established passport offices in Tamil Nadu to provide timely passport-based services. 
Types of Passport Offices in Tamil Nadu
There are 40 passport offices in Tamil Nadu for rendering passport-related services and functions to every section of the state. You will be able to access three kinds of passport offices here, which include: 
Regional Passport Offices (RPO)  

Post Office Passport Seva Kendra (POPSK) 

Passport Seva Kendra (PSK)
Let's see what kind of services you can get from these offices.
Different Services That Are Provided in a Passport Office in Tamil Nadu
Every inhabitant of this city is entitled to avail these services: 
Issuing tokens 

Scheduling appointment dates with passport offices 

Issuing fresh passports to first-time applicants

Re-issuing passports if it is lost, damaged, or stolen 

Verification of documents 

Issuing a Police Clearance Certificate (PCC) after you pass the verification process

Printing, dispatching, and delivering final passports 

Providing Tatkaal passport services 
To get these services, you need to present some documents at your nearest Passport Office. 
List of Documents to Be Submitted at Passport Offices
The following are the necessary documents you should furnish at the passport office in Tamil Nadu as your identification proof: 
Permanent Account Number (PAN) card

Aadhaar card 

Voter ID card 

Two recent coloured photographs (passport-sized) 

Birth  certificate (for minors)

Bank account passbook

Driving licence

Income Tax Assessment Order
Apart from this, you may have to present additional documents alongside the main ones. These include electricity bills, telephone bills, gas connection proof, ration cards, and so on. 
Things to Know Before Applying for Passports in Tamil Nadu
There are many cases where the passport office rejects passport applications. If you want to avoid such an issue, keep these important things in mind before availing this government ID:
Submit your passport application form online at your nearest RPO, PSK, or POPSK, or use the Passport Seva online portal.   

Clear the application fees on time, or else you will not be able to book an appointment slot with the officials of your passport office. 

Avoid cancelling or postponing your appointment dates, as you can only reschedule them thrice yearly. 

Remember that a small error in the application form can lead to its rejection. So, before submitting it, ensure that all data mentioned there is genuine and there is no spelling mistake. 

Carry your original documents alongside their self-attested photocopies while visiting the passport office for documentation. 

To speed up the police verification process, choose the nearest police station from your residence. 
Hope you have understood the necessary details about the passport offices in Tamil Nadu and the application procedure. To avoid rejection of your application, consider the pointers mentioned above and follow the rules and regulations of the passport outlined by the government and your issuing authority. 
FAQs Related to Passport Offices in Tamil Nadu