Passport Offices in West Bengal
List of Passport Offices in West Bengal
PSLK Agartala

Address
Passport Seva Laghu Kendra, 1st floor, Jackson Gate Building, Lenin Sarani, Agartala, Tripura - 799001
Contact number
0381-2382830
Fax
NA
Working Days
NA
Appointment Timing
NA
ATM
Planned
Regional Passport Officer
Shri Bibhuti Bhushan Kumar
Officer Contact No.
033-40071212
Officer Fax No
033-40054006
Officer Contact Email
033-40054006
Post Office PSK Alipurduar

Address
Alipurduar Court Post Office, Buxa Feeder Road, Near Fire Brigade, Alipurduar Court, Alipurduar, West Bengal - 736121
Contact number
NA
Fax
NA
Working Days
NA
Appointment Timing
NA
ATM
No Status
Regional Passport Officer
Shri Bibhuti Bhushan Kumar
Officer Contact No.
033-40071212
Officer Fax No
033-40054006
Officer Contact Email
rpo.kolkata@mea.gov.in
Post Office PSK Amta

Address
Amta Sub Post Office, Amta, Howrah, West Bengal - 711401
Contact number
NA
Fax
NA
Working Days
NA
Appointment Timing
NA
ATM
Planned
Regional Passport Officer
Shri Bibhuti Bhushan Kumar
Officer Contact No.
033-40071212
Officer Fax No
033-40054006
Officer Contact Email
rpo.kolkata@mea.gov.in
Post Office PSK Arambagh

Address
Arambagh Head Post Office, Puratan Bazar, P.C.Sen Road Distt- Hoogly, West Bengal - 713601
Contact number
NA
Fax
NA
Working Days
NA
Appointment Timing
NA
ATM
No Status
Regional Passport Officer
Shri Bibhuti Bhushan Kumar
Officer Contact No.
033-40071212
Officer Fax No
033-40054006
Officer Contact Email
rpo.kolkata@mea.gov.in
Post Office PSK Arambagh

Address
Arambagh Head Post Office, Puratan Bazar, P.C.Sen Road Distt- Hoogly, West Bengal - 713601
Contact number
NA
Fax
NA
Working Days
NA
Appointment Timing
NA
ATM
No Status
Regional Passport Officer
Shri Bibhuti Bhushan Kumar
Officer Contact No.
033-40071212
Officer Fax No
033-40054006
Officer Contact Email
rpo.kolkata@mea.gov.in
Post Office PSK Asansol

Address
Asansol Head Post Office, Asansol, West Bengal - 713301
Contact number
3322254893
Fax
NA
Working Days
NA
Appointment Timing
NA
ATM
Operational
Regional Passport Officer
Shri Bibhuti Bhushan Kumar
Officer Contact No.
033-40071212
Officer Fax No
033-40054006
Officer Contact Email
rpo.kolkata@mea.gov.in
Post Office PSK Ashoknagar

Address
Ashoknagar SO, PO+PS Ashoknagar, Distt. North 24 PGS, West Bengal - 743222
Contact number
033 40071212
Fax
NA
Working Days
NA
Appointment Timing
NA
ATM
Planned
Regional Passport Officer
Shri Bibhuti Bhushan Kumar
Officer Contact No.
033-40071212
Officer Fax No
033-40054006
Officer Contact Email
rpo.kolkata@mea.gov.in
Post Office PSK Balurghat

Address
Balurghat Head Post Office, Dinajpur Division, South Dinajpur, Balurghat, West Bengal - 733101
Contact number
NA
Fax
NA
Working Days
Monday to Friday
Appointment Timing
9:00 AM to 5:00 PM
ATM
Operational
Regional Passport Officer
Shri Bibhuti Bhushan Kumar
Officer Contact No.
033-40071212
Officer Fax No
033-40054006
Officer Contact Email
rpo.kolkata@mea.gov.in
Post Office PSK Bangaon

Address
Bangaon Mukhya Dak Ghar,PO+PS Bangaon,Dist. 24 Parganas(North), West Bengal - 743235
Contact number
033 40071212
Fax
NA
Working Days
Monday to Friday
Appointment Timing
9:00 AM to 4:00 PM
ATM
No Status
Regional Passport Officer
Shri Bibhuti Bhushan Kumar
Officer Contact No.
033-40071212
Officer Fax No
033-40054006
Officer Contact Email
rpo.kolkata@mea.gov.in
Post Office PSK Bankura

Address
Bankura Head Post Office machantola, Bankura, West Bengal - 722101
Contact number
NA
Fax
NA
Working Days
Monday to Friday
Appointment Timing
9:00 AM to 5:00 PM
ATM
Operational
Regional Passport Officer
Shri Bibhuti Bhushan Kumar
Officer Contact No.
033-40071212
Officer Fax No
033-40054006
Officer Contact Email
rpo.kolkata@mea.gov.in
Post Office PSK Bardhaman

Address
Head Post Office, Burdhaman, West Bengal - 713101
Contact number
091350 25220
Fax
NA
Working Days
Monday to Friday
Appointment Timing
9:00 AM to 5:00 PM
ATM
Operational
Regional Passport Officer
Shri Bibhuti Bhushan Kumar
Officer Contact No.
033-40071212
Officer Fax No
033-40054006
Officer Contact Email
rpo.kolkata@mea.gov.in
Post Office PSK Barrackpore

Address
Head Post Office Barrackpore District North 24 Parganas, Barrackpore, West Bengal - 700120
Contact number
NA
Fax
NA
Working Days
Monday to Friday
Appointment Timing
9:00 AM to 5:00 PM
ATM
Operational
Regional Passport Officer
Shri Bibhuti Bhushan Kumar
Officer Contact No.
033-40071212
Officer Fax No
033-40054006
Officer Contact Email
rpo.kolkata@mea.gov.in
Post Office PSK Basirhat

Address
Head Post Office, Distt. 24 Parganas(North), Basirhat, West Bengal - 743411
Contact number
033 40071212
Fax
NA
Working Days
Monday to Friday
Appointment Timing
9:00 AM to 4:00 PM
ATM
No Status
Regional Passport Officer
Shri Bibhuti Bhushan Kumar
Officer Contact No.
033-40071212
Officer Fax No
033-40054006
Officer Contact Email
rpo.kolkata@mea.gov.in
Post Office PSK Beadon Street

Address
Beadon Street Post Office, Beadon Street, Kolkata, West Bengal - 700006
Contact number
033 2219 7020
Fax
NA
Working Days
Monday to Friday
Appointment Timing
9:00 AM to 5:00 PM
ATM
Planned
Regional Passport Officer
Shri Bibhuti Bhushan Kumar
Officer Contact No.
033-40071212
Officer Fax No
033-40054006
Officer Contact Email
rpo.kolkata@mea.gov.in
Post Office PSK Bishnupur

Address
Bishnupur Mukhya Dak ghar, Matukganj (Thanagora) Distt. Bankura, West Bengal - 722122
Contact number
033 40071212
Fax
NA
Working Days
Monday to Friday
Appointment Timing
9:00 AM to 5:00 PM
ATM
No Status
Regional Passport Officer
Shri Bibhuti Bhushan Kumar
Officer Contact No.
033-40071212
Officer Fax No
033-40054006
Officer Contact Email
rpo.kolkata@mea.gov.in
Post Office PSK Bolpur

Address
Sriniketan S.O, Birbhum, Bolpur, West Bengal - 731236
Contact number
NA
Fax
NA
Working Days
Monday to Friday
Appointment Timing
9:00 AM to 5:00 PM
ATM
Operational
Regional Passport Officer
Shri Bibhuti Bhushan Kumar
Officer Contact No.
033-40071212
Officer Fax No
033-40054006
Officer Contact Email
rpo.kolkata@mea.gov.in
Post Office PSK Canning Town Ferry Ghat

Address
Canning Town Sub Post Office, Canning Town, West Bengal, - 743329
Contact number
44 345 611 2970
Fax
NA
Working Days
Monday to Friday
Appointment Timing
9:00 AM to 5:00 PM
ATM
No Status
Regional Passport Officer
Shri Bibhuti Bhushan Kumar
Officer Contact No.
033-40071212
Officer Fax No
033-40054006
Officer Contact Email
rpo.kolkata@mea.gov.in
Post Office PSK Chinsurah

Address
Head Post Office, Chinsurah - 712101
Contact number
033 40071212
Fax
NA
Working Days
Monday to Friday
Appointment Timing
9:00 AM to 5:00 PM
ATM
Operational
Regional Passport Officer
Shri Bibhuti Bhushan Kumar
Officer Contact No.
033-40071212
Officer Fax No
033-40054006
Officer Contact Email
rpo.kolkata@mea.gov.in
Post Office PSK Contai

Address
Head Post Office, Purba Midnapore, Contai, West Bengal - 721401
Contact number
033 40071212
Fax
NA
Working Days
Monday to Friday
Appointment Timing
9:00 AM to 4:00 PM
ATM
Operational
Regional Passport Officer
Shri Bibhuti Bhushan Kumar
Officer Contact No.
033-40071212
Officer Fax No
033-40054006
Officer Contact Email
rpo.kolkata@mea.gov.in
Post Office PSK Coochbehar

Address
Head Post Office, Coochbehar Division, Coochbehar, West Bengal - 736101
Contact number
NA
Fax
NA
Working Days
Monday to Friday
Appointment Timing
9:00 AM to 5:00 PM
ATM
No Status
Regional Passport Officer
Shri Bibhuti Bhushan Kumar
Officer Contact No.
033-40071212
Officer Fax No
033-40054006
Officer Contact Email
rpo.kolkata@mea.gov.in
Post Office PSK Darjeeling

Address
Gound Floor of Darjeeling Divisional Office, O/o The Supdt. of Post Offices, Darjeeling Division, Ladenla Road, Opposite Rink Mall, Darjeeling, West Bengal - 734101
Contact number
NA
Fax
NA
Working Days
Monday to Friday
Appointment Timing
9:00 AM to 5:00 PM
ATM
Operational
Regional Passport Officer
Shri Bibhuti Bhushan Kumar
Officer Contact No.
033-40071212
Officer Fax No
033-40054006
Officer Contact Email
rpo.kolkata@mea.gov.in
Post Office PSK Dharmanagar

Address
Head Post Office Complex, Post Office Road, Dharmanagar, Tripura, West Bengal - 799250
Contact number
03822 234 517
Fax
NA
Working Days
Monday to Friday
Appointment Timing
9:00 AM to 4:00 PM
ATM
No Status
Regional Passport Officer
Shri Bibhuti Bhushan Kumar
Officer Contact No.
033-40071212
Officer Fax No
033-40054006
Officer Contact Email
rpo.kolkata@mea.gov.in
Post Office PSK Diamond Harbour

Address
Diamond Harbour Head Post office, Diamond Harbour, South 24 Parganas, West Bengal - 743331
Contact number
033 22254762
Fax
NA
Working Days
Monday to Friday
Appointment Timing
9:00 AM to 4:00 PM
ATM
Operational
Regional Passport Officer
Shri Bibhuti Bhushan Kumar
Officer Contact No.
033-40071212
Officer Fax No
033-40054006
Officer Contact Email
rpo.kolkata@mea.gov.in
Post Office PSK Dum Dum

Address
Dum Dum Mukhya Dak Ghar, 150 Rishi Bankim Chandra Road, Kolkata, West Bengal - 700028
Contact number
NA
Fax
NA
Working Days
Monday to Friday
Appointment Timing
9:00 AM to 5:00 PM
ATM
Planned
Regional Passport Officer
Shri Bibhuti Bhushan Kumar
Officer Contact No.
033-40071212
Officer Fax No
033-40054006
Officer Contact Email
rpo.kolkata@mea.gov.in
Post Office PSK Ghatal

Address
Ghatal Mukhya Dakghar, Konnagar, Paschim Medinipur, Ghatal, West Bengal - 721212
Contact number
033 22254762
Fax
NA
Working Days
Monday to Friday
Appointment Timing
9:00 AM to 5:00 PM
ATM
No Status
Regional Passport Officer
Shri Bibhuti Bhushan Kumar
Officer Contact No.
033-40071212
Officer Fax No
033-40054006
Officer Contact Email
rpo.kolkata@mea.gov.in
Post Office PSK Howrah

Address
Howrah Head Post Office, 2, Mahatma Gandhi Road, Howrah, West Bengal - 711101
Contact number
NA
Fax
NA
Working Days
Monday to Friday
Appointment Timing
9:00 AM to 5:00 PM
ATM
Operational
Regional Passport Officer
Shri Bibhuti Bhushan Kumar
Officer Contact No.
033-40071212
Officer Fax No
033-40054006
Officer Contact Email
rpo.kolkata@mea.gov.in
Post Office PSK Jadavpur

Address
Regent Park Sub Post Office, 9 Ram Kumar Park, Kolkata, West Bengal - 700040
Contact number
NA
Fax
NA
Working Days
Monday to Friday
Appointment Timing
9:00 AM to 5:00 PM
ATM
No Status
Regional Passport Officer
Shri Bibhuti Bhushan Kumar
Officer Contact No.
033-40071212
Officer Fax No
033-40054006
Officer Contact Email
rpo.kolkata@mea.gov.in
Post Office PSK Jalpaiguri

Address
Jalpaiguri Head Post Office, Jalpaiguri Division, Jalpaiguri, West Bengal - 735101
Contact number
033 22257523
Fax
NA
Working Days
Monday to Friday
Appointment Timing
9:00 AM to 5:00 PM
ATM
Operational
Regional Passport Officer
Shri Bibhuti Bhushan Kumar
Officer Contact No.
033-40071212
Officer Fax No
033-40054006
Officer Contact Email
rpo.kolkata@mea.gov.in
Post Office PSK Jhargram

Address
Jhargram Head Post Office, Distt. Jhargram, West Bengal - 721401
Contact number
033 40071212
Fax
NA
Working Days
Monday to Friday
Appointment Timing
9:00 AM to 5:00 PM
ATM
No Status
Regional Passport Officer
Shri Bibhuti Bhushan Kumar
Officer Contact No.
033-40071212
Officer Fax No
033-40054006
Officer Contact Email
rpo.kolkata@mea.gov.in
Post Office PSK Jiyaganj

Address
Jiaganj Sub Post Office, Hatibagan, Jiaganj, Murshidabad, West Bengal - 742123
Contact number
090885 83155
Fax
NA
Working Days
Monday to Friday
Appointment Timing
9:00 AM to 5:00 PM
ATM
Planned
Regional Passport Officer
Shri Bibhuti Bhushan Kumar
Officer Contact No.
033-40071212
Officer Fax No
033-40054006
Officer Contact Email
rpo.kolkata@mea.gov.in
Post Office PSK Jiyaganj

Address
Jiaganj Sub Post Office, Hatibagan, Jiaganj, Murshidabad, West Bengal - 742123
Contact number
090885 83155
Fax
NA
Working Days
Monday to Friday
Appointment Timing
9:00 AM to 5:00 PM
ATM
Planned
Regional Passport Officer
Shri Bibhuti Bhushan Kumar
Officer Contact No.
033-40071212
Officer Fax No
033-40054006
Officer Contact Email
rpo.kolkata@mea.gov.in
Post Office PSK Kakdweep

Address
Kakdwip Sub Post Office, Area Head Quarter, Kakdwip, West Bengal - 743347
Contact number
033 40071212
Fax
NA
Working Days
Monday to Friday
Appointment Timing
9:00 AM to 5:00 PM
ATM
No Status
Regional Passport Officer
Shri Bibhuti Bhushan Kumar
Officer Contact No.
033-40071212
Officer Fax No
033-40054006
Officer Contact Email
rpo.kolkata@mea.gov.in
Post Office PSK Katwa

Address
Head Post Office,Kachari Road, Katwa Purba Bardhaman, Katwa, West Bengal - 713130
Contact number
033 22254893
Fax
NA
Working Days
Monday to Friday
Appointment Timing
9:00 AM to 5:00 PM
ATM
Operational
Regional Passport Officer
Shri Bibhuti Bhushan Kumar
Officer Contact No.
033-40071212
Officer Fax No
033-40054006
Officer Contact Email
rpo.kolkata@mea.gov.in
Post Office PSK Kharagpur

Address
Kharagpur Technology Mukhya Dakghar, IIT Campus, Kharagpur, West Mednipore, West Bengal - 721302
Contact number
033 40071212
Fax
NA
Working Days
Monday to Friday
Appointment Timing
9:00 AM to 5:00 PM
ATM
Operational
Regional Passport Officer
Shri Bibhuti Bhushan Kumar
Officer Contact No.
033-40071212
Officer Fax No
033-40054006
Officer Contact Email
rpo.kolkata@mea.gov.in
Post Office PSK Krishnanagar

Address
Head Post Office, Nadia, Krishnanagar, West Bengal - 741101
Contact number
033 22254893
Fax
NA
Working Days
Monday to Friday
Appointment Timing
9:00 AM to 5:00 PM
ATM
Operational
Regional Passport Officer
Shri Bibhuti Bhushan Kumar
Officer Contact No.
033-40071212
Officer Fax No
033-40054006
Officer Contact Email
rpo.kolkata@mea.gov.in
Post Office PSK Makdumpur

Address
Head Post Office, Mukdumpur, English Bazar, Malda, Makdumpur, West Bengal - 732103
Contact number
033 22257523
Fax
NA
Working Days
Monday to Friday
Appointment Timing
9:00 AM to 4:00 PM
ATM
Operational
Regional Passport Officer
Shri Bibhuti Bhushan Kumar
Officer Contact No.
033-40071212
Officer Fax No
033-40054006
Officer Contact Email
rpo.kolkata@mea.gov.in
Post Office PSK Port Blair

Address
Head Post Office, Aberdeen Bazar S.O, Port Blair, West Bengal - 744101
Contact number
033 22257523
Fax
NA
Working Days
Monday to Friday
Appointment Timing
9:00 AM to 4:00 PM
ATM
Operational
Regional Passport Officer
Shri Bibhuti Bhushan Kumar
Officer Contact No.
033-40071212
Officer Fax No
033-40054006
Officer Contact Email
rpo.kolkata@mea.gov.in
Post Office PSK Purulia

Address
Postal Staff Quarters, Opposite of Nistarini College, Deshbandhu Road, Purulia, West Bengal - 723101
Contact number
033 22254893
Fax
NA
Working Days
Monday to Friday
Appointment Timing
9:00 AM to 5:00 PM
ATM
Planned
Regional Passport Officer
Shri Bibhuti Bhushan Kumar
Officer Contact No.
033-40071212
Officer Fax No
033-40054006
Officer Contact Email
rpo.kolkata@mea.gov.in
Post Office PSK Raghunathganj

Address
Head Post Office, Mackenjee Park Road Murshidabad, Raghunathganj, West Bengal - 742225
Contact number
03483 266021
Fax
NA
Working Days
Monday to Friday
Appointment Timing
9:00 AM to 5:00 PM
ATM
No Status
Regional Passport Officer
Shri Bibhuti Bhushan Kumar
Officer Contact No.
033-40071212
Officer Fax No
033-40054006
Officer Contact Email
rpo.kolkata@mea.gov.in
Post Office PSK Raiganj

Address
Head Post Office, Raiganj Mukhya Dakghar, B C ROY Sarani, Near NBSTC Bus Stand, Uttar Dinajpur, Raiganj, West Bengal - 733134
Contact number
033 40071212
Fax
NA
Working Days
Monday to Friday
Appointment Timing
9:00 AM to 5:00 PM
ATM
Planned
Regional Passport Officer
Shri Bibhuti Bhushan Kumar
Officer Contact No.
033-40071212
Officer Fax No
033-40054006
Officer Contact Email
rpo.kolkata@mea.gov.in
Post Office PSK Rampurhat

Address
Head Post Office, Birbhum Division, Rampurhat, West Bengal - 731224
Contact number
033 40071212
Fax
NA
Working Days
Monday to Friday
Appointment Timing
9:00 AM to 5:00 PM
ATM
Operational
Regional Passport Officer
Shri Bibhuti Bhushan Kumar
Officer Contact No.
033-40071212
Officer Fax No
033-40054006
Officer Contact Email
rpo.kolkata@mea.gov.in
Post Office PSK Rampurhat

Address
Head Post Office, Birbhum Division, Rampurhat, West Bengal - 731224
Contact number
033 40071212
Fax
NA
Working Days
Monday to Friday
Appointment Timing
9:00 AM to 5:00 PM
ATM
Operational
Regional Passport Officer
Shri Bibhuti Bhushan Kumar
Officer Contact No.
033-40071212
Officer Fax No
033-40054006
Officer Contact Email
rpo.kolkata@mea.gov.in
Post Office PSK Ranaghat

Address
Head Post Office, Ranaghat,Dist. Nadia, Ranaghat, West Bengal - 741201
Contact number
033 2254762
Fax
NA
Working Days
Monday to Friday
Appointment Timing
9:00 AM to 5:00 PM
ATM
No Status
Regional Passport Officer
Shri Bibhuti Bhushan Kumar
Officer Contact No.
033-40071212
Officer Fax No
033-40054006
Officer Contact Email
rpo.kolkata@mea.gov.in
Post Office PSK Samsi

Address
Head Post Office, Deshbandhu Para, Station Road, Near 420 More, Malda, Samsi, West Bengal - 732139
Contact number
033 22254893
Fax
NA
Working Days
Monday to Friday
Appointment Timing
9:00 AM to 5:00 PM
ATM
No Status
Regional Passport Officer
Shri Bibhuti Bhushan Kumar
Officer Contact No.
033-40071212
Officer Fax No
033-40054006
Officer Contact Email
rpo.kolkata@mea.gov.in
Post Office PSK Serampore

Address
Head Post Office, 9, Shibchandra Palit Lane, Serampore, West Bengal - 712201
Contact number
033 40071212
Fax
NA
Working Days
Monday to Friday
Appointment Timing
9:00 AM to 5:00 PM
ATM
Operational
Regional Passport Officer
Shri Bibhuti Bhushan Kumar
Officer Contact No.
033-40071212
Officer Fax No
033-40054006
Officer Contact Email
rpo.kolkata@mea.gov.in
PSLK Siliguri

Address
Passport Seva Laghu Kendra, First Floor, Shopping Centre Cum Office, Building, Himachal Vihar, Siliguri, West Bengal - 734001
Contact number
0353-2571701
Fax
0353-2571701
Working Days
NA
Appointment Timing
NA
ATM
Planned
Regional Passport Officer
Shri Bibhuti Bhushan Kumar
Officer Contact No.
033-40071212
Officer Fax No
033-40054006
Officer Contact Email
rpo.kolkata@mea.gov.in
Post Office PSK Tamluk

Address
Tamluk Head Post Office, Abasbari, Tamluk, Distt-Purba Medinipur, West Bengal - 731636
Contact number
033 40071212
Fax
0353-2571701
Working Days
Monday to Friday
Appointment Timing
9:00 AM to 5:00 PM
ATM
No Status
Regional Passport Officer
Shri Bibhuti Bhushan Kumar
Officer Contact No.
033-40071212
Officer Fax No
033-40054006
Officer Contact Email
rpo.kolkata@mea.gov.in
PSK Berhampore

Address
Passport Seva Kendra, Amita Automobile Building, Radhika Nagar, Post Office Cossim Bazaar, Jalangi Road, Berhampore, Murshidabad, West Bengal - 742101
Contact number
03482-274324
Fax
03482-274324
Working Days
Monday to Friday
Appointment Timing
9:00 AM to 5:00 PM
ATM
Planned
Regional Passport Officer
Shri Bibhuti Bhushan Kumar
Officer Contact No.
033-40071212
Officer Fax No
033-40054006
Officer Contact Email
rpo.kolkata@mea.gov.in
RPO Kolkata

Address
1st Floor, 4, Brabourne Rd, Radha Bazar, Lal Bazar, Kolkata, West Bengal - 700001
Contact number
033-22257523
Fax
033-22254762
Working Days
NA
Appointment Timing
NA
ATM
Planned
Regional Passport Officer
Shri Bibhuti Bhushan Kumar
Officer Contact No.
033-40071212
Officer Fax No
033-40054006
Officer Contact Email
rpo.kolkata@mea.gov.in
PSK Kolkata

Address
Aakash Tower, Eastern Bye pass Ruby, Kasba 781, Anandpur, Kolkata, West Bengal - 700001
Contact number
033-24430018
Fax
033-24432113
Working Days
NA
Appointment Timing
NA
ATM
Planned
Regional Passport Officer
Shri Bibhuti Bhushan Kumar
Officer Contact No.
033-40071212
Officer Fax No
033-40054006
Officer Contact Email
rpo.kolkata@mea.gov.in
Everything About Passport Offices in West Bengal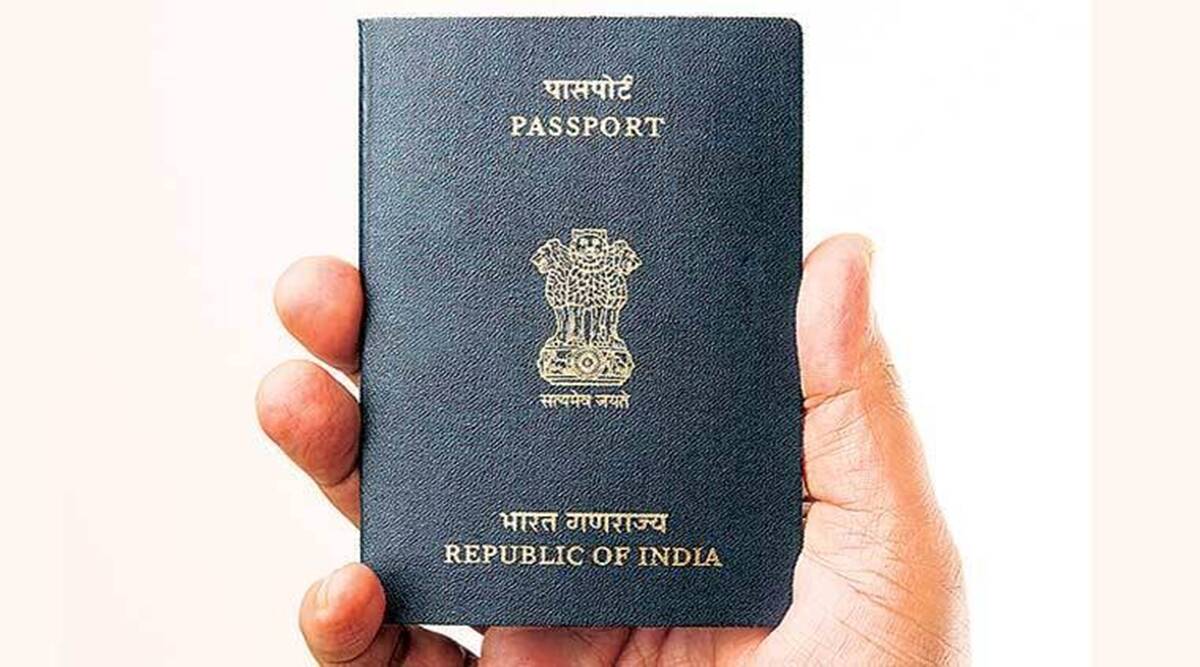 West Bengal is located on the eastern side of India, along the Bay of Bengal. It is the fourth most populous state and shares its international boundary with Nepal, Bangladesh and Bhutan. This state has a rich literary heritage, including traditional folk literature and music. 
Individuals of this state often travel abroad to export their products, for higher education, or to improve job prospects. Therefore, the passport offices in West Bengal provide such residents with passport-related services.
Types of Passport Offices in West Bengal
Three types of passport offices in West Bengal help the residents of this state. They are: 
Regional Passport Office (RPO)

Passport Seva Kendra (PSK)

Passport Seva Laghu Kendra (PSLK)

Post Office Passport Seva Kendra (POPSK)
Different Services That Are Provided in Passport Office in West Bengal
The passport offices in West Bengal provide a wide range of services to the residents of this state. Some of their services are as follows:
Tokens issue

New passport issue

Renewal of expired passports

Documents verification

Police Clearance Certificate (PCC) issue

Reissue of lost or damaged passport

Tatkaal passports issue

Passport printing

Delivery of final passport
List of Documents to Be Submitted at Passport Offices
Some important documents are as follows:
Utility bill

Aadhaar card

Voter ID card

Passbook of bank account

Birth Certificate (only for minors)

Coloured photographs on white background (passport size)

PAN card

Driving licence
Things to Know Before Applying for Passports in West Bengal
When individuals are applying for a passport in West Bengal, they must remember the following points to have a seamless application process:
Individuals must visit the online portal of 'Passport Seva' and fill in their details, including their name, address, contact number, etc. They must ensure that all the details are correct and that there are no errors while uploading the documents on the website.

They must pay the application fees before the due date, or they cannot make an appointment at the passport offices in West Bengal.

Applicants must reach the passport office before their scheduled time on the appointment date to avoid any problem at the eleventh hour. 

They should carry all their original documents and attested photocopies when visiting the passport office on the scheduled appointment date.

Individuals should also bring any additional documents, like ration cards, if the officials ask for any other documents for verification.

Applicants can even contact the nearest police station from their residence to quicken the document verification process.
Overall, the passport offices in West Bengal provide all services and facilities related to passports to the residents of this state. In addition, the residents must ensure that they abide by the rules and regulations when applying for this government document. If they do not follow the regulations, it might lead to cancellation of their application process.
FAQs About Passport Office in West Bengal