Passport Offices in Uttar Pradesh
List of Passport Offices in Uttar Pradesh
RPO Bareilly

Address
Head Post Office, 2nd and 3rd Floor, Vikas Jyoti Commercial Complex, BDA Building, Priyadarshini Nagar, Bareilly, Uttar Pradesh - 243122
Contact number
0581-2311874
Fax
0581-2302031
Working Days
NA
Appointment Timing
NA
ATM
Planned
Regional Passport Officer
Mohammad Naseem
Officer Contact number
0581-2311874
Officer Fax No.
0581-2302031
Officer Contact Email
rpo.bareilly@mea.gov.in
PSK Bareilly

Address
Head Post Office, Radha Krishna Tower, CC - 146/A, Plot No.317/1 kha, Jagatpur Lala Begum, Pilibhit Bypass Road, Bareilly, Uttar Pradesh - 243122
Contact number
0581-2521123
Fax
0581-2522335
Working Days
NA
Appointment Timing
NA
ATM
Planned
Regional Passport Officer
Mohammad Naseem
Officer Contact number
0581-2311874
Officer Fax No.
0581-2302031
Officer Contact Email
rpo.bareilly@mea.gov.in
Post Office PSK Amroha

Address
Head Post Office, Amroha, Uttar Pradesh - 244221
Contact number
05922 259 600
Fax
NA
Contact Email
rpo.patna@mea.gov.in
Working Days
NA
Appointment Timing
NA
ATM
Operational
Regional Passport Officer
Mohammad Naseem
Officer Contact number
0581-2311874
Officer Fax No.
0581-2302031
Officer Contact Email
rpo.bareilly@mea.gov.in
Post Office PSK Badaun

Address
Head Post Office, Civil Lines, Badaun, Uttar Pradesh - 243601
Contact number
NA
Fax
NA
Contact Email
rpo.patna@mea.gov.in
Working Days
NA
Appointment Timing
NA
ATM
Operational
Regional Passport Officer
Mohammad Naseem
Officer Contact number
0581-2311874
Officer Fax No.
0581-2302031
Officer Contact Email
rpo.bareilly@mea.gov.in
Post Office PSK Bijnaur

Address
Head post office, Bijnor near Nagar Palika, Roadways Bus stand road Bijnor, Uttar Pradesh - 246701
Contact number
NA
Fax
NA
Contact Email
rpo.patna@mea.gov.in
Working Days
Monday to Friday
Appointment Timing
9:00 AM to 5:00 PM
ATM
Operational
Regional Passport Officer
Mohammad Naseem
Officer Contact number
0581-2311874
Officer Fax No.
0581-2302031
Officer Contact Email
rpo.bareilly@mea.gov.in
Post Office PSK Moradabad

Address
Head Post Office, Gurhatti Civil Lines in front of jail, Moradabd, Uttar Pradesh - 244001
Contact number
040 6672 0567
Fax
NA
Working Days
Monday to Friday
Appointment Timing
9:00 AM to 5:00 PM
ATM
Operational
Regional Passport Officer
Mohammad Naseem
Officer Contact number
0581-2311874
Officer Fax No.
0581-2302031
Officer Contact Email
rpo.bareilly@mea.gov.in
Post Office PSK Pilibhit

Address
Head Post Office, Opposite L.H. Sugar Factory, Station Road, Pilibhit, Uttar Pradesh - 262001
Contact number
05882 255 465
Fax
NA
Working Days
Monday to Friday
Appointment Timing
9:00 AM to 5:00 PM
ATM
Operational
Regional Passport Officer
Mohammad Naseem
Officer Contact number
0581-2311874
Officer Fax No.
0581-2302031
Officer Contact Email
rpo.bareilly@mea.gov.in
Post Office PSK Rampur

Address
Head Post office, Rajdwara Road, Rampur, Uttar Pradesh - 244901
Contact number
0595 232 7133
Fax
NA
Working Days
Monday to Friday
Appointment Timing
9:00 AM to 5:00 PM
ATM
Operational
Regional Passport Officer
Mohammad Naseem
Officer Contact number
0581-2311874
Officer Fax No.
0581-2302031
Officer Contact Email
rpo.bareilly@mea.gov.in
Post Office PSK Shahjahanpur

Address
Head Post Office, Cantt Area, Shahjahanpur, Uttar Pradesh - 242001
Contact number
NA
Fax
NA
Working Days
Monday to Friday
Appointment Timing
9:00 AM to 5:00 PM
ATM
Operational
Regional Passport Officer
Mohammad Naseem
Officer Contact number
0581-2311874
Officer Fax No.
0581-2302031
Officer Contact Email
rpo.bareilly@mea.gov.in
Post Office PSK Achnera

Address
Head Post Office, Near Railway Station Achhnera, Uttar Pradesh - 283101
Contact number
05613 265 040
Fax
NA
Working Days
Monday to Friday
Appointment Timing
9:00 AM to 5:00 PM
ATM
Planned
Regional Passport Officer
Shri Subrata Hazra
Officer Contact number
0120-2700320, 2701211
Officer Fax No.
0120-2782770
Officer Contact Email
rpo.ghaziabad@mea.gov.in
Post Office PSK Agra

Address
Agra Fort Head Post Office, Agra, Uttar Pradesh - 282003
Contact number
0120-2700320
Fax
NA
Working Days
Monday to Friday
Appointment Timing
9:00 AM to 4:00 PM
ATM
Planned
Regional Passport Officer
Shri Subrata Hazra
Officer Contact number
0120-2700320, 2701211
Officer Fax No.
0120-2782770
Officer Contact Email
rpo.ghaziabad@mea.gov.in
Post Office PSK Aligarh

Address
Head Post Office, NH509, Civil Lines, Aligarh, Uttar Pradesh - 202001
Contact number
0120-2700320
Fax
NA
Working Days
Monday to Friday
Appointment Timing
9:00 AM to 4:00 PM
ATM
Planned
Regional Passport Officer
Shri Subrata Hazra
Officer Contact number
0120-2700320, 2701211
Officer Fax No.
0120-2782770
Officer Contact Email
rpo.ghaziabad@mea.gov.in
Post Office PSK Baghpat

Address
Post Office, Baghpat, Uttar Pradesh - 250609
Contact number
0121 222 0136
Fax
NA
Working Days
Monday to Friday
Appointment Timing
9:00 AM to 5:00 PM
ATM
Planned
Regional Passport Officer
Shri Subrata Hazra
Officer Contact number
0120-2700320, 2701211
Officer Fax No.
0120-2782770
Officer Contact Email
rpo.ghaziabad@mea.gov.in
Post Office PSK Bulandshahr

Address
Head Post Office, Laxmi Nagar, Bulandshahar, Uttar Pradesh - 203001
Contact number
05732 252 802
Fax
NA
Working Days
Monday to Friday
Appointment Timing
9:00 AM to 5:00 PM
ATM
Planned
Regional Passport Officer
Shri Subrata Hazra
Officer Contact number
0120-2700320, 2701211
Officer Fax No.
0120-2782770
Officer Contact Email
rpo.ghaziabad@mea.gov.in
Post Office PSK Hathras

Address
Post Office, Near Railway Station Hathras, Uttar Pradesh - 204102
Contact number
0120-2700320
Fax
NA
Working Days
Monday to Friday
Appointment Timing
9:00 AM to 5:00 PM
ATM
Planned
Regional Passport Officer
Shri Subrata Hazra
Officer Contact number
0120-2700320, 2701211
Officer Fax No.
0120-2782770
Officer Contact Email
rpo.ghaziabad@mea.gov.in
Post Office PSK Meerut

Address
G.P.O Compound Meerut Cantt, Uttar Pradesh - 250001
Contact number
0120-2700320
Fax
NA
Working Days
Monday to Friday
Appointment Timing
9:00 AM to 4:00 PM
ATM
Planned
Regional Passport Officer
Shri Subrata Hazra
Officer Contact number
0120-2700320, 2701211
Officer Fax No.
0120-2782770
Officer Contact Email
rpo.ghaziabad@mea.gov.in
Post Office PSK Muzaffarnagar

Address
City Post Office, Shiv Chowk, Civil Lines South, Muzaffarnagar, Uttar Pradesh - 251002
Contact number
NA
Fax
NA
Working Days
Monday to Friday
Appointment Timing
9:00 AM to 5:00 PM
ATM
Planned
Regional Passport Officer
Shri Subrata Hazra
Officer Contact number
0120-2700320, 2701211
Officer Fax No.
0120-2782770
Officer Contact Email
rpo.ghaziabad@mea.gov.in
Post Office PSK Noida

Address
Head Post Office ,B 83, B Block, Pocket B, Sector 19, Noida, Uttar Pradesh - 201301
Contact number
093108 50763
Fax
NA
Working Days
Monday to Friday
Appointment Timing
9:00 AM to 5:00 PM
ATM
Planned
Regional Passport Officer
Shri Subrata Hazra
Officer Contact number
0120-2700320, 2701211
Officer Fax No.
0120-2782770
Officer Contact Email
rpo.ghaziabad@mea.gov.in
Post Office PSK Saharanpur

Address
Head Post Office, Near Punjab Hotel, Saharanpur, Uttar Pradesh - 247001
Contact number
NA
Fax
NA
Working Days
Monday to Friday
Appointment Timing
9:00 AM to 5:00 PM
ATM
Planned
Regional Passport Officer
Shri Subrata Hazra
Officer Contact number
0120-2700320, 2701211
Officer Fax No.
0120-2782770
Officer Contact Email
rpo.ghaziabad@mea.gov.in
Post Office PSK Vrindavan

Address
Head Post Office, Bhaktivedanta Swami Marg, Gaura Nagar Colony, Vrindavan, Uttar Pradesh - 281121
Contact number
NA
Fax
NA
Working Days
Monday to Friday
Appointment Timing
9:00 AM to 5:00 PM
ATM
Planned
Regional Passport Officer
Shri Subrata Hazra
Officer Contact number
0120-2700320, 2701211
Officer Fax No.
0120-2782770
Officer Contact Email
rpo.ghaziabad@mea.gov.in
RPO Ghaziabad

Address
CGO Complex-1, Hapur Road, Hapur Chungi, Kamala Nehru Nagar, Ghaziabad, Uttar Pradesh - 201002
Contact number
0120-2700320
Fax
0120-2782770
Working Days
NA
Appointment Timing
NA
ATM
Planned
Regional Passport Officer
Shri Subrata Hazra
Officer Contact number
0120-2700320, 2701211
Officer Fax No.
0120-2782770
Officer Contact Email
rpo.ghaziabad@mea.gov.in
PSK Ghaziabad

Address
Passport Seva Kendra, Block-A Ground Floor, Pacific Business Park, Plot No 37/1, Site IV, Sahibabad Industrial Area, Ghaziabad, Uttar Pradesh - 201002
Contact number
NA
Fax
NA
Working Days
NA
Appointment Timing
NA
ATM
Planned
Regional Passport Officer
Shri Subrata Hazra
Officer Contact number
0120-2700320, 2701211
Officer Fax No.
0120-2782770
Officer Contact Email
rpo.ghaziabad@mea.gov.in
Post Office PSK Allahabad

Address
Head Post Office, SN Marg, Civil Lines, Allahabad, Uttar Pradesh - 211001
Contact number
95120 2782770
Fax
NA
Working Days
Monday to Friday
Appointment Timing
9:00 AM to 4:00 PM
ATM
Operational
Regional Passport Officer
Shri Peeyush Verma
Officer Contact number
91-522-2307530
Officer Fax No.
91-522-2307529
Officer Contact Email
rpo.lucknow@mea.gov.in
Post Office PSK Ambedkar Nagar

Address
Head Post Office, SH 5, Muradabad Mohalla, Akbarpur, Uttar Pradesh - 224122
Contact number
1800 258 1800
Fax
NA
Working Days
Monday to Friday
Appointment Timing
9:00 AM to 4:00 PM
ATM
Operational
Regional Passport Officer
Shri Peeyush Verma
Officer Contact number
91-522-2307530
Officer Fax No.
91-522-2307529
Officer Contact Email
rpo.lucknow@mea.gov.in
Post Office PSK Amethi

Address
Head Post Office, National Highway 232, Mahrajpur, Uttar Pradesh - 227405
Contact number
1800 258 1800
Fax
NA
Working Days
Monday to Friday
Appointment Timing
9:00 AM to 4:00 PM
ATM
Operational
Regional Passport Officer
Shri Peeyush Verma
Officer Contact number
91-522-2307530
Officer Fax No.
91-522-2307529
Officer Contact Email
rpo.lucknow@mea.gov.in
Post Office PSK Azamgarh

Address
Head Post Office, Civil Lines, Azamgarh, Uttar Pradesh - 276001
Contact number
NA
Fax
NA
Working Days
Monday to Friday
Appointment Timing
9:00 AM to 5:00 PM
ATM
Operational
Regional Passport Officer
Shri Peeyush Verma
Officer Contact number
91-522-2307530
Officer Fax No.
91-522-2307529
Officer Contact Email
rpo.lucknow@mea.gov.in
Post Office PSK Bahraich

Address
Head post office, Shringar, SH 13, Madhavpuri, Bahraich, Uttar Pradesh - 271801
Contact number
1800 258 1800
Fax
NA
Working Days
Monday to Friday
Appointment Timing
9:00 AM to 4:00 PM
ATM
Operational
Regional Passport Officer
Shri Peeyush Verma
Officer Contact number
91-522-2307530
Officer Fax No.
91-522-2307529
Officer Contact Email
rpo.lucknow@mea.gov.in
Post Office PSK Ballia

Address
Head post office, Shringar, SH 13, Madhavpuri, Bahraich, Uttar Pradesh - 271801
Contact number
1800 258 1800
Fax
NA
Working Days
Monday to Friday
Appointment Timing
9:00 AM to 4:00 PM
ATM
Operational
Regional Passport Officer
Shri Peeyush Verma
Officer Contact number
91-522-2307530
Officer Fax No.
91-522-2307529
Officer Contact Email
rpo.lucknow@mea.gov.in
Post Office PSK Balrampur

Address
Head post office, Motisagar, Balrampur, Uttar Pradesh - 271201
Contact number
NA
Fax
NA
Working Days
Monday to Friday
Appointment Timing
9:00 AM to 5:00 PM
ATM
Operational
Regional Passport Officer
Shri Peeyush Verma
Officer Contact number
91-522-2307530
Officer Fax No.
91-522-2307529
Officer Contact Email
rpo.lucknow@mea.gov.in
Post Office PSK Banda

Address
Head Post Office, Bangalipura, Banda, NH-76, Banda, Banda, Uttar Pradesh - 210001
Contact number
1800 258 1800
Fax
NA
Working Days
Monday to Friday
Appointment Timing
9:00 AM to 4:00 PM
ATM
Operational
Regional Passport Officer
Shri Peeyush Verma
Officer Contact number
91-522-2307530
Officer Fax No.
91-522-2307529
Officer Contact Email
rpo.lucknow@mea.gov.in
Post Office PSK Bhadohi

Address
Head Post Office, Station Road, Chedibeer, Bhadohi, Uttar Pradesh - 221401
Contact number
05414 225 783
Fax
NA
Working Days
Monday to Friday
Appointment Timing
9:00 AM to 5:00 PM
ATM
Operational
Regional Passport Officer
Shri Peeyush Verma
Officer Contact number
91-522-2307530
Officer Fax No.
91-522-2307529
Officer Contact Email
rpo.lucknow@mea.gov.in
Post Office PSK Chunar

Address
Head Post Office, Dargah Sharif Station Rd, Tammanpatti, Chunar, Uttar Pradesh - 231304
Contact number
1800 258 1800
Fax
NA
Working Days
Monday to Friday
Appointment Timing
9:00 AM to 4:00 PM
ATM
Planned
Regional Passport Officer
Shri Peeyush Verma
Officer Contact number
91-522-2307530
Officer Fax No.
91-522-2307529
Officer Contact Email
rpo.lucknow@mea.gov.in
Post Office PSK Deoria

Address
Head Post Office, Passport Seva Kendra Deoria, Sadar Taluk, Deoria, Uttar Pradesh - 274001
Contact number
1800 258 1800
Fax
NA
Working Days
Monday to Friday
Appointment Timing
9:00 AM to 4:00 PM
ATM
Operational
Regional Passport Officer
Shri Peeyush Verma
Officer Contact number
91-522-2307530
Officer Fax No.
91-522-2307529
Officer Contact Email
rpo.lucknow@mea.gov.in
Post Office PSK Farrukhabad

Address
Head Post Office, Fatehgarh Near RRC Cantt, Distt Farrukhabad, UP - 209601
Contact number
1800 258 1800
Fax
NA
Working Days
Monday to Friday
Appointment Timing
9:00 AM to 4:00 PM
ATM
Operational
Regional Passport Officer
Shri Peeyush Verma
Officer Contact number
91-522-2307530
Officer Fax No.
91-522-2307529
Officer Contact Email
rpo.lucknow@mea.gov.in
Post Office PSK Fatehpur

Address
Head Post Office,Near Fatehpur railway crossing, behind BSNL building,Police Lines, Fatehpur, Uttar Pradesh - 212601
Contact number
1800 258 1800
Fax
NA
Working Days
Monday to Friday
Appointment Timing
9:00 AM to 4:00 PM
ATM
Operational
Regional Passport Officer
Shri Peeyush Verma
Officer Contact number
91-522-2307530
Officer Fax No.
91-522-2307529
Officer Contact Email
rpo.lucknow@mea.gov.in
Post Office PSK Ghazipur

Address
Head Post Office, In front of OPM factory, Mahuabag, Ghazipur, Uttar Pradesh - 233001
Contact number
1800 258 1800
Fax
NA
Working Days
Monday to Friday
Appointment Timing
9:00 AM to 4:00 PM
ATM
Operational
Regional Passport Officer
Shri Peeyush Verma
Officer Contact number
91-522-2307530
Officer Fax No.
91-522-2307529
Officer Contact Email
rpo.lucknow@mea.gov.in
Post Office PSK Gonda

Address
Head Post Office, Jail Road, Housing Colony, Gonda, Uttar Pradesh - 271001
Contact number
1800 258 1800
Fax
NA
Working Days
Monday to Friday
Appointment Timing
9:00 AM to 4:00 PM
ATM
Operational
Regional Passport Officer
Shri Peeyush Verma
Officer Contact number
91-522-2307530
Officer Fax No.
91-522-2307529
Officer Contact Email
rpo.lucknow@mea.gov.in
Post Office PSK Hamirpur, UP

Address
Head Post Office, Hamirpur, Uttar Pradesh - 210301
Contact number
1800 258 1800
Fax
NA
Working Days
Monday to Friday
Appointment Timing
9:00 AM to 4:00 PM
ATM
No Status
Regional Passport Officer
Shri Peeyush Verma
Officer Contact number
91-522-2307530
Officer Fax No.
91-522-2307529
Officer Contact Email
rpo.lucknow@mea.gov.in
Post Office PSK Hardoi

Address
Head Post Office, Kacheri Road, New Civil Line, Opp. Gandhi Bhawan, Hardoi, Uttar Pradesh - 241001
Contact number
1800 258 1800
Fax
NA
Working Days
Monday to Friday
Appointment Timing
9:00 AM to 4:00 PM
ATM
Operational
Regional Passport Officer
Shri Peeyush Verma
Officer Contact number
91-522-2307530
Officer Fax No.
91-522-2307529
Officer Contact Email
rpo.lucknow@mea.gov.in
Post Office PSK Jaunpur

Address
Head Post Office, Kacheri Road, New Civil Line, Opp. Gandhi Bhawan, Hardoi, Uttar Pradesh - 241001
Contact number
1800 258 1800
Fax
NA
Working Days
Monday to Friday
Appointment Timing
9:00 AM to 5:00 PM
ATM
Operational
Regional Passport Officer
Shri Peeyush Verma
Officer Contact number
91-522-2307530
Officer Fax No.
91-522-2307529
Officer Contact Email
rpo.lucknow@mea.gov.in
Post Office PSK Jhansi

Address
In front of Jhansi Hotel, Sadar Bazar, Jhansi Uttar Pradesh, -284001
Contact number
1800 258 1800
Fax
NA
Working Days
Monday to Friday
Appointment Timing
9:00 AM to 4:00 PM
ATM
Operational
Regional Passport Officer
Shri Peeyush Verma
Officer Contact number
91-522-2307530
Officer Fax No.
91-522-2307529
Officer Contact Email
rpo.lucknow@mea.gov.in
Post Office PSK Lakhimpur kheri

Address
Head Post Office, Lakhimpur kheriPolice Line, Lakhimpur, Uttar Pradesh - 262701
Contact number
1800 258 1800
Fax
NA
Working Days
Monday to Friday
Appointment Timing
9:00 AM to 4:00 PM
ATM
Planned
Regional Passport Officer
Shri Peeyush Verma
Officer Contact number
91-522-2307530
Officer Fax No.
91-522-2307529
Officer Contact Email
rpo.lucknow@mea.gov.in
Post Office PSK Maharajganj

Address
Post Office, Maharajganj Harchandpur Road, Maharajganj,Uttar Pradesh - 229306
Contact number
1800 258 1800
Fax
NA
Working Days
Monday to Friday
Appointment Timing
9:00 AM to 4:00 PM
ATM
Planned
Regional Passport Officer
Shri Peeyush Verma
Officer Contact number
91-522-2307530
Officer Fax No.
91-522-2307529
Officer Contact Email
rpo.lucknow@mea.gov.in
Post Office PSK Mau

Address
Head post office, Sadar Bazar Rd, Malik Tahir Pura, Shaikh Damu Pura, Mau, Uttar Pradesh - 275101
Contact number
1800 258 1800
Fax
NA
Working Days
Monday to Friday
Appointment Timing
9:00 AM to 4:00 PM
ATM
Operational
Regional Passport Officer
Shri Peeyush Verma
Officer Contact number
91-522-2307530
Officer Fax No.
91-522-2307529
Officer Contact Email
rpo.lucknow@mea.gov.in
Post Office PSK Misrikh

Address
Post Office AKBAPUR (BRANCH OFFICE), Mishrikh, SITAPUR, Uttar Pradesh - 261401
Contact number
NA
Fax
NA
Working Days
NA
Appointment Timing
NA
ATM
Planned
Regional Passport Officer
Shri Peeyush Verma
Officer Contact number
91-522-2307530
Officer Fax No.
91-522-2307529
Officer Contact Email
NA
Post Office PSK Pratapgarh

Address
Post Office Passport Sewa Kendra, Head Post Office, Pratapgarh, Uttar Pradesh - 230001
Contact number
1800 258 1800
Fax
NA
Working Days
Monday to Friday
Appointment Timing
9:00 AM to 4:00 PM
ATM
Operational
Regional Passport Officer
Shri Peeyush Verma
Officer Contact number
91-522-2307530
Officer Fax No.
91-522-2307529
Officer Contact Email
rpo.lucknow@mea.gov.in
Post Office PSK Raebareli

Address
Post Office Passport Sewa Kendra, Head Post Office, Ghantaghar Raebareli, Uttar Pradesh - 229001
Contact number
NA
Fax
NA
Working Days
Monday to Friday
Appointment Timing
9:00 AM to 5:00 PM
ATM
Operational
Regional Passport Officer
Shri Peeyush Verma
Officer Contact number
91-522-2307530
Officer Fax No.
91-522-2307529
Officer Contact Email
rpo.lucknow@mea.gov.in
Post Office PSK Siddharth Nagar

Address
Head Post Office, Tetri Bazar, Naugarh, Siddharth Nagar, Uttar Pradesh - 272207
Contact number
1800 258 1800
Fax
NA
Working Days
Monday to Friday
Appointment Timing
9:00 AM to 4:00 PM
ATM
Planned
Regional Passport Officer
Shri Peeyush Verma
Officer Contact number
91-522-2307530
Officer Fax No.
91-522-2307529
Officer Contact Email
rpo.lucknow@mea.gov.in
Post Office PSK Sitapur

Address
Head Post Office, Vijay Laxmi Nagar, Sitapur, Uttar Pradesh - 261001
Contact number
1800 258 1800
Fax
NA
Working Days
Monday to Friday
Appointment Timing
9:00 AM to 4:00 PM
ATM
Operational
Regional Passport Officer
Shri Peeyush Verma
Officer Contact number
91-522-2307530
Officer Fax No.
91-522-2307529
Officer Contact Email
rpo.lucknow@mea.gov.in
Post Office PSK Sultanpur

Address
Head Post Office, GN Rd, Khairabad, Sultanpur, Uttar Pradesh - 228001
Contact number
1800 258 1800
Fax
NA
Working Days
Monday to Friday
Appointment Timing
9:00 AM to 4:00 PM
ATM
Operational
Regional Passport Officer
Shri Peeyush Verma
Officer Contact number
91-522-2307530
Officer Fax No.
91-522-2307529
Officer Contact Email
rpo.lucknow@mea.gov.in
Post Office PSK Unnao

Address
Head Post Office, Kachehari Rd, Unnao Sector, Civil Lines, Kalyani, Unnao, Uttar Pradesh - 209801
Contact number
NA
Fax
NA
Working Days
NA
Appointment Timing
NA
ATM
Operational
Regional Passport Officer
Shri Peeyush Verma
Officer Contact number
91-522-2307530
Officer Fax No.
91-522-2307529
Officer Contact Email
NA
PSK Gorakhpur

Address
Santosh Arcade, Bashratpur Medical College Road, Gorakhpur, Uttar Pradesh -273001
Contact number
NA
Fax
NA
Working Days
NA
Appointment Timing
NA
ATM
Planned
Regional Passport Officer
Shri Peeyush Verma
Officer Contact number
91-522-2307530
Officer Fax No.
91-522-2307529
Officer Contact Email
rpo.lucknow@mea.gov.in
PSK Kanpur

Address
111/18-A, Anand Vaibhav Building, Harsh Nagar, GT Road, Kanpur, Uttar Pradesh - 208001
Contact number
1800 258 1800
Fax
NA
Working Days
Monday to Friday
Appointment Timing
9:00 AM to 5:00 PM
ATM
Planned
Regional Passport Officer
Shri Peeyush Verma
Officer Contact number
91-522-2307530
Officer Fax No.
91-522-2307529
Officer Contact Email
rpo.lucknow@mea.gov.in
RPO Lucknow

Address
Passport Bhawan, Vipin Khand, Gomti Nagar, Lucknow, Uttar Pradesh – 226010
Contact number
0522-2305134/91-522-2307530
Fax
91-522-2307529
Working Days
NA
Appointment Timing
NA
ATM
Planned
Regional Passport Officer
Shri Peeyush Verma
Officer Contact number
91-522-2307530
Officer Fax No.
91-522-2307529
Officer Contact Email
rpo.lucknow@mea.gov.in
PSK Lucknow

Address
Ratan Square, 20-A, Vidhan Sabha Marg, Lucknow, Uttar Pradesh - 226001
Contact number
0522 2287125
Fax
91-522-2307529
Working Days
Monday to Friday
Appointment Timing
9:00 AM to 5:00 PM
ATM
Planned
Regional Passport Officer
Shri Peeyush Verma
Officer Contact number
91-522-2307530
Officer Fax No.
91-522-2307529
Officer Contact Email
rpo.lucknow@mea.gov.in
PSK 2, Passport Office Lucknow

Address
PSK2 Regional Passport Office Campus, Ground Floor, Vipin Khand, Gomti Nagar, Near RBI, Lucknow, Uttar Pradesh - 226001
Contact number
NA
Fax
NA
Working Days
NA
Appointment Timing
NA
ATM
Planned
Regional Passport Officer
Shri Peeyush Verma
Officer Contact number
91-522-2307530
Officer Fax No.
91-522-2307529
Officer Contact Email
NA
PSK Varanasi

Address
Satyam Apartment, Arazil Settlement No.136 ,B 38/67, Opposite Mahmoorganj Police Chowki, Mauza Tulsipur, Mahmoorganj, Varanasi - 212011
Contact number
1800 258 1800
Fax
NA
Working Days
Monday to Friday
Appointment Timing
9:00 AM to 5:00 PM
ATM
Planned
Regional Passport Officer
Shri Peeyush Verma
Officer Contact number
91-522-2307530
Officer Fax No.
91-522-2307529
Officer Contact Email
rpo.lucknow@mea.gov.in
Post Office PSK Ayodhya

Address
Head Post Office, Civil Lines, Cantt.road, Faizabad, Ayodhya, Uttar Pradesh - 224001
Contact number
NA
Fax
NA
Contact Email
NA
Working Days
NA
Appointment Timing
NA
ATM
Operational
Regional Passport Officer
Mohammad Naseem
Officer Contact number
0581-2311874
Officer Fax No.
0581-2302031
Officer Contact Email
rpo.bareilly@mea.gov.in
Everything About Passport Offices in Uttar Pradesh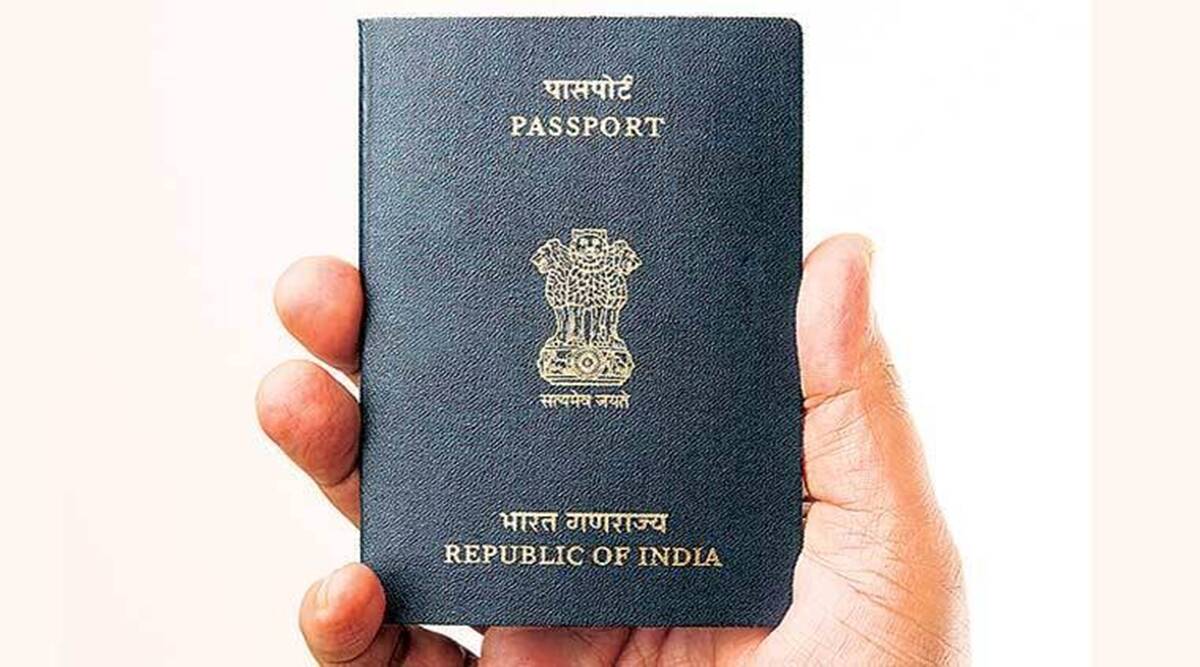 Uttar Pradesh, situated in northern India and is one of the most populated country subdivisions worldwide. This state is home to the holy city of Varanasi, the Indian classical dance form of Kathak, and the iconic Taj Mahal. 
Uttar Pradesh is also called the 'Heartland of India' and is known for its topography comprising hills, plateaus, plains, valleys, and mountains. This state also provides significant public and government services like the issuance of passports via passport offices in Uttar Pradesh.
Types of Passport Offices in Uttar Pradesh
The types of passport offices available in Uttar Pradesh are:
Regional Passport Office (RPO)

Passport Seva Kendras (PSK)

Post Office Passport Seva Kendras (POPSK)
Now take a quick look at the services rendered by these offices.
Different Services That Are Provided in a Passport Office in Uttar Pradesh
The passport offices in Uttar Pradesh offer an array of services and facilities regarding passport applications and issuances. Some of the notable passport services you can get are:
Accepting application and submission of a passport

Verification of passport 

Issuance of passport 

Passport renewal 

Passport re-issuance in case of loss or damage

Services regarding Tatkaal passport

Issuance of Police Clearance Certificate (PCC)

Enquiry services
Now take a look at the important documents which you should keep handy to avoid a last-minute rush. 
List of Documents to Be Submitted at Passport Offices
Mentioned below is the list of documents required at the time of applying for a passport in Uttar Pradesh: 
Aadhaar card

Driving licence 

PAN card

Passport-size photographs

Birth certificate 

Bank account passbook

Rental agreement (if any)

Electricity bill

Telephone bill

Gas connection proof 

Income Tax Assessment Order
However, before applying, take a look at some crucial points you should remember to make your application successful. 
Things to Know Before Applying for Passports in Uttar Pradesh
Before you apply for a passport in Uttar Pradesh, keep these pointers in mind: 
Once you submit the essential documents, make an appointment with your closest Passport Seva Kendra.

Clear the application fees before the deadline for getting a particular appointment date.

If you are a minor applicant, your parents may attest to the documents.

Carry authentic papers and documents with you while going to the passport office.

If the passport office demands additional paperwork, ensure you bring the respective documents.

For prompt verification, choose the nearest police station in your area so that it becomes easier for officials to visit your residence and conduct the process. 
Now that you have a complete understanding of the services provided by the passport offices in Uttar Pradesh, you can make your application irrespective of where you reside in the state. However, keep in mind that the terms and conditions of passport offices may change from one state to another, so make sure you adhere to the rules of Uttar Pradesh diligently.
FAQs Related to Passport Offices in Uttar Pradesh