Passport Offices in Telangana
List of Passport Offices in Telangana
Post Office PSK Adilabad

Address
Head Post Office, Near 1 Town Police Station,Adilabad, Telangana - 504001
Contact number
NA
Fax
NA
Working Days
Monday to Friday
Appointment Timing
9:00 AM to 5:00 PM
ATM
Planned
Regional Passport Officer
Shri Dasari Balaiah
Officer Contact number
91-40-27715333
Officer Fax No.
91-40-27705656
Officer Contact Email
rpo.hyderabad@mea.gov.in
Post Office PSK Bhongir

Address
Head Post Office, Bhongir, Telangana - 508116
Contact number
NA
Fax
NA
Working Days
Monday to Friday
Appointment Timing
9:00 AM to 5:00 PM
ATM
Planned
Regional Passport Officer
Shri Dasari Balaiah
Officer Contact number
91-40-27715333
Officer Fax No.
91-40-27705656
Officer Contact Email
rpo.hyderabad@mea.gov.in
Post Office PSK Kamareddy

Address
Head Post Office, Near Railway Bridge, Kamareddy, Telangana State - 503111
Contact number
NA
Fax
NA
Working Days
Monday to Friday
Appointment Timing
9:00 AM to 5:00 PM
ATM
Operational
Regional Passport Officer
Shri Dasari Balaiah
Officer Contact number
91-40-27715333
Officer Fax No.
91-40-27705656
Officer Contact Email
rpo.hyderabad@mea.gov.in
Post Office PSK Khammam

Address
Head Post Office, Old Club Road, Opp. to Srinivasa Theatre,Khammam, Telangana State - 507001
Contact number
NA
Fax
NA
Working Days
Monday to Friday
Appointment Timing
9:00 AM to 5:00 PM
ATM
Operational
Regional Passport Officer
Shri Dasari Balaiah
Officer Contact number
91-40-27715333
Officer Fax No.
91-40-27705656
Officer Contact Email
rpo.hyderabad@mea.gov.in
Post Office PSK Mahabubnagar

Address
POPSK, Mahabubnagar: Head Post Office, Mahabubnagar, Telangana State - 509001
Contact number
NA
Fax
NA
Working Days
Monday to Friday
Appointment Timing
9:00 AM to 5:00 PM
ATM
Operational
Regional Passport Officer
Shri Dasari Balaiah
Officer Contact number
91-40-27715333
Officer Fax No.
91-40-27705656
Officer Contact Email
rpo.hyderabad@mea.gov.in
Post Office PSK Mahabubabad

Address
Post Office Annexe, Head Post Office, Mahabubabad, Telangana State - 506101
Contact number
NA
Fax
NA
Working Days
NA
Appointment Timing
NA
ATM
Planned
Regional Passport Officer
Shri Dasari Balaiah
Officer Contact number
91-40-27715333
Officer Fax No.
91-40-27705656
Officer Contact Email
rpo.hyderabad@mea.gov.in
Post Office PSK Mancherial

Address
Old Head Office Building, Near Railway Station, Mancherial, Telangana State - 504208
Contact number
NA
Fax
NA
Working Days
Monday to Friday
Appointment Timing
9:00 AM to 5:00 PM
ATM
Planned
Regional Passport Officer
Shri Dasari Balaiah
Officer Contact number
91-40-27715333
Officer Fax No.
91-40-27705656
Officer Contact Email
rpo.hyderabad@mea.gov.in
Post Office PSK Medak

Address
Head Post Office, Indira Bhawan, Fathe Nagar, Beside Police Station, Medak Town, Telangana State - 502110
Contact number
NA
Fax
NA
Working Days
Monday to Friday
Appointment Timing
9:00 AM to 5:00 PM
ATM
Planned
Regional Passport Officer
Shri Dasari Balaiah
Officer Contact number
91-40-27715333
Officer Fax No.
91-40-27705656
Officer Contact Email
rpo.hyderabad@mea.gov.in
Post Office PSK Medchal

Address
Sub Post Office, MPDO Office Complex, Medchal, Telangana State - 501401
Contact number
NA
Fax
NA
Working Days
Monday to Friday
Appointment Timing
9:00 AM to 5:00 PM
ATM
Planned
Regional Passport Officer
Shri Dasari Balaiah
Officer Contact number
91-40-27715333
Officer Fax No.
91-40-27705656
Officer Contact Email
rpo.hyderabad@mea.gov.in
Post Office PSK Nalgonda

Address
Head Post Office, Opp PRTU Bhavan, Beside Sub Register Office, Nalgonda, Telangana State - 508001
Contact number
NA
Fax
NA
Working Days
Monday to Friday
Appointment Timing
9:00 AM to 5:00 PM
ATM
Planned
Regional Passport Officer
Shri Dasari Balaiah
Officer Contact number
91-40-27715333
Officer Fax No.
91-40-27705656
Officer Contact Email
rpo.hyderabad@mea.gov.in
Post Office PSK Siddipet

Address
Head Post Office, Medak Road, Siddipet, Telangana State - 502103
Contact number
NA
Fax
NA
Working Days
Monday to Friday
Appointment Timing
9:00 AM to 5:00 PM
ATM
Planned
Regional Passport Officer
Shri Dasari Balaiah
Officer Contact number
91-40-27715333
Officer Fax No.
91-40-27705656
Officer Contact Email
rpo.hyderabad@mea.gov.in
Post Office PSK Vikarabad

Address
Head Post Office, 4-2-175/2, Opp. Watertank, Old LlG Colony, Vikarabad - 501101, Telangana State
Contact number
NA
Fax
NA
Working Days
Monday to Friday
Appointment Timing
9:00 AM to 5:00 PM
ATM
Planned
Regional Passport Officer
Shri Dasari Balaiah
Officer Contact number
91-40-27715333
Officer Fax No.
91-40-27705656
Officer Contact Email
rpo.hyderabad@mea.gov.in
Post Office PSK Wanaparthy

Address
Head Post Office, Beside Govt. Area Hospital, Wanaparthy - 509103
Contact number
NA
Fax
NA
Working Days
Monday to Friday
Appointment Timing
9:00 AM to 5:00 PM
ATM
Planned
Regional Passport Officer
Shri Dasari Balaiah
Officer Contact number
91-40-27715333
Officer Fax No.
91-40-27705656
Officer Contact Email
rpo.hyderabad@mea.gov.in
Post Office PSK Warangal

Address
POPSK, Warangal: Head Post Office, Hanamkonda, Warangal (U), Telangana State - 506001
Contact number
NA
Fax
NA
Working Days
Monday to Friday
Appointment Timing
9:00 AM to 5:00 PM
ATM
Operational
Regional Passport Officer
Shri Dasari Balaiah
Officer Contact number
91-40-27715333
Officer Fax No.
91-40-27705656
Officer Contact Email
rpo.hyderabad@mea.gov.in
PSK Ameerpet

Address
Aditya Trade Centre, Ameerpet, Hyderabad, Telangana State - 500016
Contact number
040 237 40073
Fax
NA
Working Days
NA
Appointment Timing
NA
ATM
Planned
Regional Passport Officer
Shri Dasari Balaiah
Officer Contact number
91-40-27715333
Officer Fax No.
91-40-27705656
Officer Contact Email
rpo.hyderabad@mea.gov.in
PSK Begumpet

Address
Door No: 1-8-368 to 372, Gowra Trinity, Chiran Fort Lane, Begumpet, Hyderabad, Telangana State - 500016
Contact number
NA
Fax
NA
Working Days
NA
Appointment Timing
NA
ATM
Operational
Regional Passport Officer
Shri Dasari Balaiah
Officer Contact number
91-40-27715333
Officer Fax No.
91-40-27705656
Officer Contact Email
rpo.hyderabad@mea.gov.in
RPO Hyderabad

Address
73, Red Cross Road, Shivaji Nagar, Secunderabad, Hyderabad, Telangana State - 500003
Contact number
040-27715333
Fax
040-27705656
Working Days
NA
Appointment Timing
NA
ATM
Planned
Regional Passport Officer
Shri Dasari Balaiah
Officer Contact number
91-40-27715333
Officer Fax No.
91-40-27705656
Officer Contact Email
rpo.hyderabad@mea.gov.in
PSLK Karimnagar

Address
D.No.5-2-56, Besides Rural Police Station,Fathepur, Karimnagar, Telangana State - 502267
Contact number
NA
Fax
NA
Working Days
NA
Appointment Timing
NA
ATM
Planned
Regional Passport Officer
Shri Dasari Balaiah
Officer Contact number
91-40-27715333
Officer Fax No.
91-40-27705656
Officer Contact Email
rpo.hyderabad@mea.gov.in
PSK Nizamabad

Address
Banala Towers,5-6-33, Pragathi Nagar Near Kapila Hotel, Hyderabad Road, Nizamabad, Telangana State - 503001
Contact number
NA
Fax
NA
Working Days
NA
Appointment Timing
NA
ATM
Planned
Regional Passport Officer
Shri Dasari Balaiah
Officer Contact number
91-40-27715333
Officer Fax No.
91-40-27705656
Officer Contact Email
rpo.hyderabad@mea.gov.in
PSK Tirupathi

Address
D.No: 19-4-9, R101 to 105, Prince Avenue, Annamaya Marg, Tirupathi, Telangana State - 517101
Contact number
NA
Fax
NA
Working Days
NA
Appointment Timing
NA
ATM
Operational
Regional Passport Officer
Shri Dasari Balaiah
Officer Contact number
91-40-27715333
Officer Fax No.
91-40-27705656
Officer Contact Email
rpo.hyderabad@mea.gov.in
PSK Toli Chowki

Address
8-1-305/306, Anand Silicon Chip, Shaikpet Nala, ToliChowki, Hyderabad, Telangana State - 491665
Contact number
91 40 27715115
Fax
NA
Working Days
Monday to Friday
Appointment Timing
9:00 AM to 5:00 PM
ATM
Operational
Regional Passport Officer
Shri Dasari Balaiah
Officer Contact number
91-40-27715333
Officer Fax No.
91-40-27705656
Officer Contact Email
rpo.hyderabad@mea.gov.in
Everything About Passport Offices in Telangana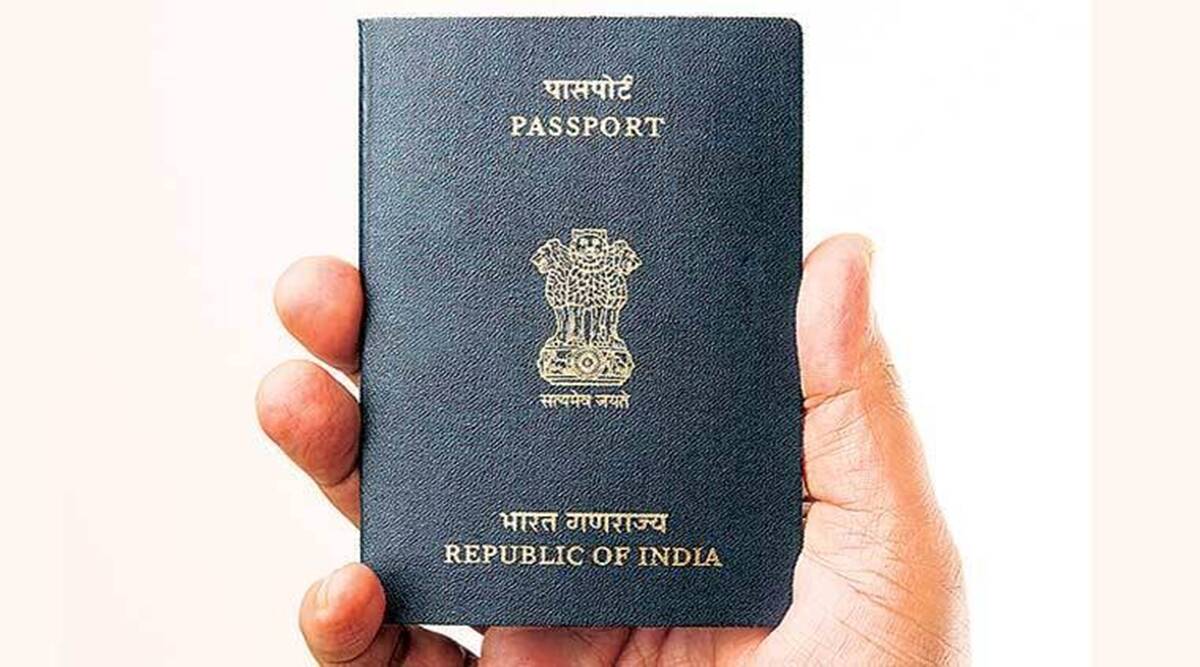 Telangana is the eleventh largest state in India, situated on the Deccan Plateau. It was formerly a part of Andhra Pradesh but was separated on June 2, 2014. Telangana is famous for its agricultural products, minerals, spices etc. 
It also contains various industries and manufacturing units contributing to the state's economy. Telangana is also the hub of the South Indian film industry.
Individuals from many parts of this state travel abroad for higher studies, business deals or holidays. People connected to the film industry also travel abroad for shooting. Therefore, passport offices in Telangana help such individuals with passport-related services and facilities.
Types of Passport Offices in Telangana
Residents of Telangana can get passport-based services and facilities from the following:
Regional Passport Office (RPO)

Passport Seva Kendra (PSK)

Passport Seva Laghu Kendra (PSLK)

Post Office Passport Seva Kendra (POPSK)
Different Services That Are Provided in a Passport Office in Telangana
Passport offices in Telangana provide various services regarding passports. Some of their services are as follows:
Issuing fresh passports to new applicants

Renewing expired passport

Re-issuing passport in case it is lost, misplaced, etc.

Verifying passport application 

Police Clearance Certificate (PCC) issuance

Printing and delivering the final passport to applicants' residence
List of Documents to Be Submitted at Passport Offices
When you are applying for a passport in Telangana, you must ensure that you keep these documents handy for an easy application process:
Voter ID card

Aadhaar card

Electricity bill

PAN card

Driving licence

Birth Certificate (for minors only)

Coloured passport-sized photographs 

Passbook of bank account
Things to Know Before Applying for Passports in Telangana
Before applying for this government document, you must remember the following pointers to ease the application process:
Provide all your details in the passport application form and ensure there are no mistakes in the information, like your name, address, etc.

Ensure to pay the application fees before the due date. You must pay the fees in time to schedule an appointment at the Seva Kendra in Telangana.

Once your appointment is scheduled, reach the passport office in Telangana before time to avoid any problems at the eleventh hour. 

You must carry all your original documents and their self-attested photocopies to Seva Kendra for your document verification procedure.

Furthermore, you can contact the nearby police station of your residence. It will be easier for an officer in charge to visit your home for verification purposes.

Ensure that you do not cancel or schedule your appointment more than three times a year, as it might lead to the cancellation of the procedure.
The passport offices in Telangana provide facilities and services to help individuals in this region visit foreign countries. Nevertheless, individuals must abide by the rules and regulations when applying for this government document. In addition, during passport verification, individuals must stay home and keep the original documents ready. The officials might need them for verification purposes.
FAQs About Passport Office in Telangana