Passport Offices in Rajasthan
List of Passport Offices in Rajasthan
Post Office PSK Ajmer

Address
Head Post Office, PR Marg, Near Gandhi Bhawan Circle, Ajmer, Rajasthan - 305001
Contact number
0141-2710884
Fax
NA
Working Days
Monday to Friday
Appointment Timing
9:00 AM to 4:00 PM
ATM
Operational
Regional Passport Officer
Ms. Neetu M. Bhagotia
Officer Contact No.
0141-2702515,2710884
Officer Fax No
0141-2710219
Officer Contact Email
rpo.jaipur@mea.gov.in
Post Office PSK Alwar

Address
Head Post Office, Atta Mandir Ke Pass, Alwar, Rajasthan - 301101
Contact number
NA
Fax
NA
Working Days
Monday to Friday
Appointment Timing
9:00 AM to 5:00 PM
ATM
Operational
Regional Passport Officer
Ms. Neetu M. Bhagotia
Officer Contact No.
0141-2702515,2710884
Officer Fax No
0141-2710219
Officer Contact Email
rpo.jaipur@mea.gov.in
Post Office PSK Banswara

Address
Head Post Office, Near New Bus Stand, Banswara, Rajasthan - 327001
Contact number
NA
Fax
NA
Working Days
Monday to Friday
Appointment Timing
9:00 AM to 5:00 PM
ATM
Operational
Regional Passport Officer
Ms. Neetu M. Bhagotia
Officer Contact No.
0141-2702515,2710884
Officer Fax No
0141-2710219
Officer Contact Email
rpo.jaipur@mea.gov.in
Post Office PSK Barmer

Address
Head Post Office, Mahaveer Nagar, Near Sindhari Circle, Barmer, Rajasthan - 344001
Contact number
NA
Fax
NA
Working Days
Monday to Friday
Appointment Timing
9:00 AM to 5:00 PM
ATM
Operational
Regional Passport Officer
Ms. Neetu M. Bhagotia
Officer Contact No.
0141-2702515,2710884
Officer Fax No
0141-2710219
Officer Contact Email
rpo.jaipur@mea.gov.in
Post Office PSK Bharatpur

Address
Bharatpur Head Post Office, Bharatpur, Rajasthan - 321001
Contact number
0141-2224286
Fax
NA
Working Days
Monday to Friday
Appointment Timing
9:00 AM to 4:00 PM
ATM
Operational
Regional Passport Officer
Ms. Neetu M. Bhagotia
Officer Contact No.
0141-2702515,2710884
Officer Fax No
0141-2710219
Officer Contact Email
rpo.jaipur@mea.gov.in
Post Office PSK Bhilwara

Address
Bhilwara City PO, Bhilwara, Rajasthan - 311001
Contact number
0141-2710884
Fax
NA
Working Days
Monday to Friday
Appointment Timing
9:00 AM to 4:00 PM
ATM
Operational
Regional Passport Officer
Ms. Neetu M. Bhagotia
Officer Contact No.
0141-2702515,2710884
Officer Fax No
0141-2710219
Officer Contact Email
rpo.jaipur@mea.gov.in
Post Office PSK Bikaner

Address
Head Post Office,Back Side of Junagarh fort, Bikaner, Rajasthan - 334001
Contact number
0141-2710884
Fax
NA
Working Days
Monday to Friday
Appointment Timing
9:00 AM to 4:00 PM
ATM
Operational
Regional Passport Officer
Ms. Neetu M. Bhagotia
Officer Contact No.
0141-2702515,2710884
Officer Fax No
0141-2710219
Officer Contact Email
rpo.jaipur@mea.gov.in
Post Office PSK Chittorgarh

Address
Head Post Office, Near Nagar Parshad, Opposite Govt. qtrs, Chittorgarh, Rajasthan - 312001
Contact number
0141-2702515
Fax
NA
Working Days
Monday to Friday
Appointment Timing
9:00 AM to 4:00 PM
ATM
Operational
Regional Passport Officer
Ms. Neetu M. Bhagotia
Officer Contact No.
0141-2702515,2710884
Officer Fax No
0141-2710219
Officer Contact Email
rpo.jaipur@mea.gov.in
Post Office PSK Churu

Address
Head Post Office, Churu, Rajasthan - 331001
Contact number
NA
Fax
NA
Working Days
Monday to Friday
Appointment Timing
9:00 AM to 5:00 PM
ATM
Operational
Regional Passport Officer
Ms. Neetu M. Bhagotia
Officer Contact No.
0141-2702515,2710884
Officer Fax No
0141-2710219
Officer Contact Email
rpo.jaipur@mea.gov.in
Post Office PSK Dausa

Address
Dausa Head Post Office, Rajasthan - 303303
Contact number
NA
Fax
NA
Working Days
Monday to Friday
Appointment Timing
9:00 AM to 5:00 PM
ATM
Operational
Regional Passport Officer
Ms. Neetu M. Bhagotia
Officer Contact No.
0141-2702515,2710884
Officer Fax No
0141-2710219
Officer Contact Email
rpo.jaipur@mea.gov.in
Post Office PSK Dholpur

Address
Head Post Office, Dholpur, Rajasthan - 328001
Contact number
05642 220 675
Fax
NA
Working Days
Monday to Friday
Appointment Timing
9:00 AM to 5:00 PM
ATM
Operational
Regional Passport Officer
Ms. Neetu M. Bhagotia
Officer Contact No.
0141-2702515,2710884
Officer Fax No
0141-2710219
Officer Contact Email
rpo.jaipur@mea.gov.in
Post Office PSK Hanumangarh

Address
Head Post Office, Sriganganagar Road, Near RSRTC office, Hanumangarh, Rajasthan - 335512
Contact number
NA
Fax
NA
Working Days
NA
Appointment Timing
NA
ATM
Operational
Regional Passport Officer
Ms. Neetu M. Bhagotia
Officer Contact No.
0141-2702515,2710884
Officer Fax No
0141-2710219
Officer Contact Email
rpo.jaipur@mea.gov.in
PSK Jaipur

Address
Passport Seva Kendra, 1st Floor, Orbit Mall, Civil Lines, Jaipur, Rajasthan - 302001
Contact number
092140 36012
Fax
NA
Working Days
NA
Appointment Timing
NA
ATM
Operational
Regional Passport Officer
Ms. Neetu M. Bhagotia
Officer Contact No.
0141-2702515,2710884
Officer Fax No
0141-2710219
Officer Contact Email
rpo.jaipur@mea.gov.in
RPO Jaipur

Address
J-14, Jhalana Institutional Area,Jhalana Doongri, Jaipur, Rajasthan - 302051
Contact number
0141-2702515
Fax
0141-2710219
Working Days
NA
Appointment Timing
NA
ATM
Planned
Regional Passport Officer
Ms. Neetu M. Bhagotia
Officer Contact No.
0141-2702515,2710884
Officer Fax No
0141-2710219
Officer Contact Email
rpo.jaipur@mea.gov.in
Post Office PSK Jaisalmer

Address
Head Post Office,Near Hanuman circle, Jaisalmer, Rajasthan - 345001
Contact number
NA
Fax
NA
Working Days
Monday to Friday
Appointment Timing
9:00 AM to 5:00 PM
ATM
Operational
Regional Passport Officer
Ms. Neetu M. Bhagotia
Officer Contact number
0141-2702515,2710884
Officer Fax No.
0141-2710219
Officer Contact Email
rpo.jaipur@mea.gov.in
Post Office PSK Jhalawar

Address
Head Post Office Nr Bus stand, Jhalawar, Rajasthan - 326001
Contact number
NA
Fax
NA
Working Days
Monday to Friday
Appointment Timing
9:00 AM to 5:00 PM
ATM
Operational
Regional Passport Officer
Ms. Neetu M. Bhagotia
Officer Contact number
0141-2702515,2710884
Officer Fax No.
0141-2710219
Officer Contact Email
rpo.jaipur@mea.gov.in
Post Office PSK Jhunjhunu

Address
RMS Post Office, Near Railway station, Jhunjhunu, Rajasthan - 333001
Contact number
NA
Fax
NA
Working Days
Monday to Friday
Appointment Timing
9:00 AM to 5:00 PM
ATM
Operational
Regional Passport Officer
Ms. Neetu M. Bhagotia
Officer Contact number
0141-2702515,2710884
Officer Fax No.
0141-2710219
Officer Contact Email
rpo.jaipur@mea.gov.in
PSK Jodhpur

Address
Passport Seva Kendra, Sun Tower, Old National Handloom Building, Pal Road, Jodhpur, Rajasthan - 112001
Contact number
NA
Fax
NA
Working Days
NA
Appointment Timing
NA
ATM
Planned
Regional Passport Officer
Ms. Neetu M. Bhagotia
Officer Contact number
0141-2702515,2710884
Officer Fax No.
0141-2710219
Officer Contact Email
rpo.jaipur@mea.gov.in
Post Office PSK Kankroli

Address
Kankroli Head Post Office, Rajasthan - 313324
Contact number
NA
Fax
NA
Working Days
NA
Appointment Timing
NA
ATM
Operational
Regional Passport Officer
Ms. Neetu M. Bhagotia
Officer Contact number
0141-2702515,2710884
Officer Fax No.
0141-2710219
Officer Contact Email
rpo.jaipur@mea.gov.in
Post Office PSK Kota

Address
Kota Head Post office, I/F/O MBS Hospital, Near BSNL Building, Rajasthan - 324001
Contact number
NA
Fax
NA
Working Days
Monday to Friday
Appointment Timing
9:00 AM to 5:00 PM
ATM
Operational
Regional Passport Officer
Ms. Neetu M. Bhagotia
Officer Contact number
0141-2702515,2710884
Officer Fax No.
0141-2710219
Officer Contact Email
rpo.jaipur@mea.gov.in
Post Office PSK Kotputli

Address
Kotputli LSG SO-303108, Kotputli, Rajasthan - 303108
Contact number
0141-2702515
Fax
NA
Working Days
Monday to Friday
Appointment Timing
9:00 AM to 4:00 PM
ATM
Planned
Regional Passport Officer
Ms. Neetu M. Bhagotia
Officer Contact number
0141-2702515,2710884
Officer Fax No.
0141-2710219
Officer Contact Email
rpo.jaipur@mea.gov.in
Post Office PSK Nagaur

Address
Sub Post Office, Gandhi Chowk, Nagaur, Rajasthan - 341001
Contact number
NA
Fax
NA
Working Days
Monday to Friday
Appointment Timing
9:00 AM to 4:00 PM
ATM
Operational
Regional Passport Officer
Ms. Neetu M. Bhagotia
Officer Contact number
0141-2702515,2710884
Officer Fax No.
0141-2710219
Officer Contact Email
rpo.jaipur@mea.gov.in
Post Office PSK Pali

Address
Head Post Office, Near Old Bus stand, Pali, Rajasthan - 306401
Contact number
NA
Fax
NA
Working Days
NA
Appointment Timing
NA
ATM
Operational
Regional Passport Officer
Ms. Neetu M. Bhagotia
Officer Contact number
0141-2702515,2710884
Officer Fax No.
0141-2710219
Officer Contact Email
rpo.jaipur@mea.gov.in
Post Office PSK Pratapgarh, Rajasthan

Address
Pratapgarh LSG SO, Rajasthan - 312605
Contact number
NA
Fax
NA
Working Days
NA
Appointment Timing
NA
ATM
Operational
Regional Passport Officer
Ms. Neetu M. Bhagotia
Officer Contact number
0141-2702515,2710884
Officer Fax No.
0141-2710219
Officer Contact Email
rpo.jaipur@mea.gov.in
Post Office PSK Sawai Madhopur

Address
Head Post Office, Masdhopur, Rajasthan - 322001
Contact number
07462 220 450
Fax
NA
Working Days
NA
Appointment Timing
NA
ATM
Operational
Regional Passport Officer
Ms. Neetu M. Bhagotia
Officer Contact number
0141-2702515,2710884
Officer Fax No.
0141-2710219
Officer Contact Email
rpo.jaipur@mea.gov.in
PSK Sikar

Address
Passport Seva Kendra, Shiv Mandir Cinema, Fatehpur Road, Sikar, Rajasthan - 332001
Contact number
NA
Fax
NA
Working Days
Monday to Friday
Appointment Timing
9:00 AM to 5:00 PM
ATM
Planned
Regional Passport Officer
Ms. Neetu M. Bhagotia
Officer Contact number
0141-2702515,2710884
Officer Fax No.
0141-2710219
Officer Contact Email
rpo.jaipur@mea.gov.in
Post Office PSK Sirohi

Address
Head Post Office, Sirohi, Rajasthan - 307001
Contact number
NA
Fax
NA
Working Days
NA
Appointment Timing
NA
ATM
Operational
Regional Passport Officer
Ms. Neetu M. Bhagotia
Officer Contact number
0141-2702515,2710884
Officer Fax No.
0141-2710219
Officer Contact Email
rpo.jaipur@mea.gov.in
PSLK Udaipur

Address
Maharana Pratap Bhawan, Patho Ki Magri, Subhash Nagar, Udaipur, Rajasthan - 313001
Contact number
NA
Fax
NA
Working Days
NA
Appointment Timing
NA
ATM
Planned
Regional Passport Officer
Ms. Neetu M. Bhagotia
Officer Contact number
0141-2702515,2710884
Officer Fax No.
0141-2710219
Officer Contact Email
rpo.jaipur@mea.gov.in
PSLK Udaipur

Address
Maharana Pratap Bhawan, Patho Ki Magri, Subhash Nagar, Udaipur, Rajasthan - 313001
Contact number
NA
Fax
NA
Working Days
NA
Appointment Timing
NA
ATM
Planned
Regional Passport Officer
Ms. Neetu M. Bhagotia
Officer Contact number
0141-2702515,2710884
Officer Fax No.
0141-2710219
Officer Contact Email
rpo.jaipur@mea.gov.in
Everything About Passport Offices in Rajasthan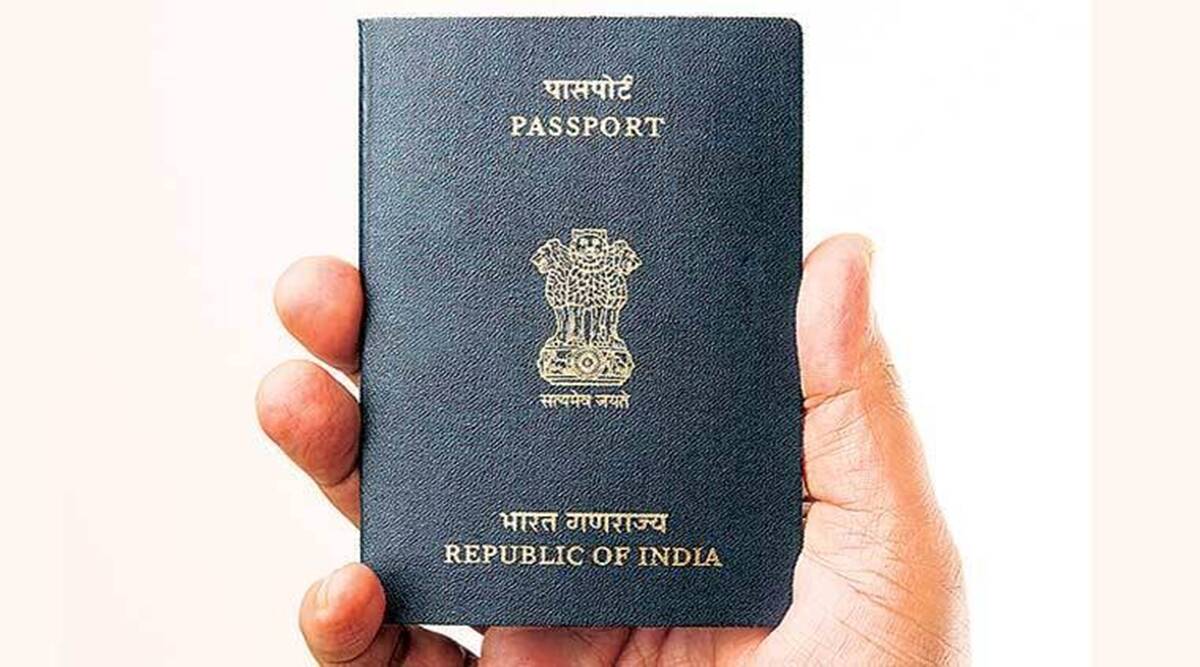 Known for the famous 'Thar Desert', Rajasthan is a state located in the north-western region of India. It shares its borders with five Indian states and houses parts of the Indus Valley civilisation ruins. Rajasthan is known for its art, culture, tradition and food. This state exports the famous Sanganer prints and Zari embroidery to other nations. Folk music is a prominent part of Rajasthani culture and has global recognition.
However, the residents of this state often visit foreign countries to trade their handicraft items and embroidery work. They even travel to other countries to seek job opportunities or higher education. Therefore, the passport offices in Rajasthan help these individuals with their passport-related facilities and services.
Types of Passport Offices in Rajasthan
The following are the types of passport offices present in Rajasthan to help the residents with their passport-related queries:
Regional Passport Office (RPO)

Passport Seva Kendra (PSK)

Post Office Passport Seva Kendra (POPSK)
Different Services That Are Provided in a Passport Office in Rajasthan
When you are applying for a passport in Rajasthan, you will receive the following services from the passport offices present there:
Tokens Issue

Verification of passport application

Issuance of new passports

Reissue of lost or damaged passports

Expired passports renewal

Police Clearance Certificate issuance

Tatkaal passport issuance

Printing of passport

Final delivery of passport to your residence
List of Documents to Be Submitted at Passport Offices
You need to carry the following original documents along with you when you visit the passport offices in Rajasthan for your document verification process:
Driving licence

Aadhaar card

Utility bill

PAN card

Certificate of birth (in case of minors)

Passbook of bank account

Voter ID card

Coloured passport-sized photographs
Things to Know Before Applying for Passports in Rajasthan
When you are applying for a fresh passport in Rajasthan, you need to keep the following pointers in mind:
Visit the official 'Passport Seva' portal to fill in your application form and make sure that all the details are correct; otherwise, it might lead to rejection.

Pay the application fee after submitting your form to schedule an appointment at your nearest passport office.

Reach the passport office before the scheduled time of your appointment to avoid any hassle at the last moment.

Carry all your original documents along with their self-attested copies for verification purposes.

You can also cross-check with the officials of the passport offices in Rajasthan whether you need to bring any additional documents.

Ensure that the sign on all your documents matches each other; otherwise, your application might get rejected.

After completing your document verification process, you can contact your nearest police station to quicken your police verification process.
So, now you know about the types of passport offices in Rajasthan and the kind of services they provide. However, follow all the rules while applying for this government document. Also, if you are not present at your residence during the delivery of your passport, the delivery personnel will verify your identity first and then hand it over to your family members.
FAQs About Passport Office in Rajasthan