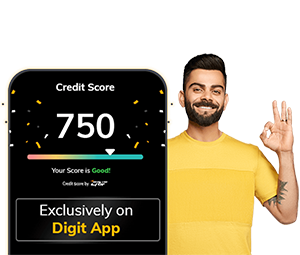 Check Credit Score for FREE
Get Additional Discount on Your Health Insurance Premium
What is the CIBIL Score Requirement for Car Loan?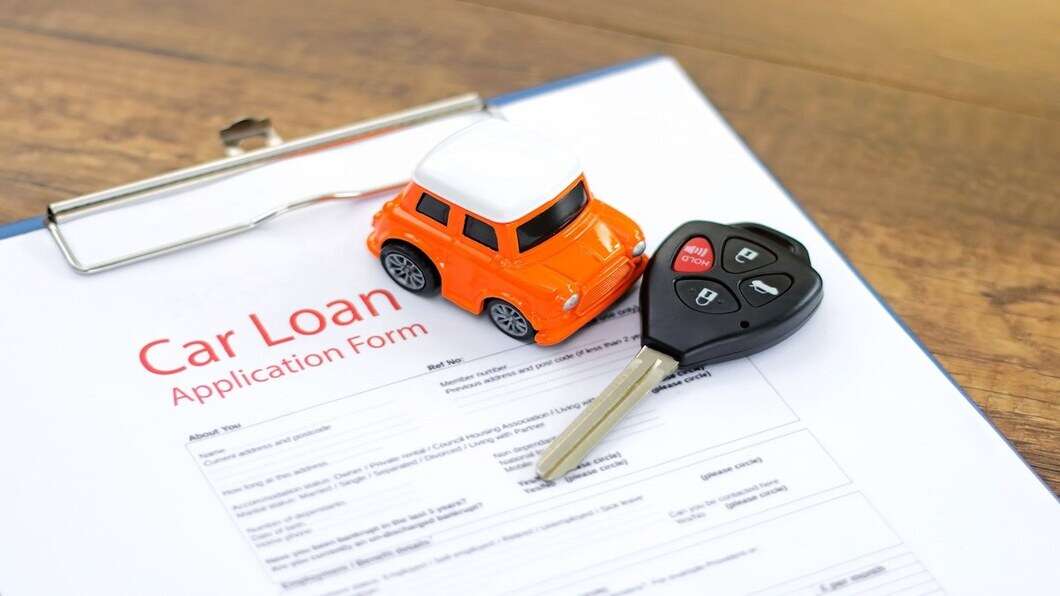 Car loans help people realize their dreams of owning a car by borrowing money and paying it back through affordable instalments. In India, there are a few factors that determine your car loan eligibility, such as a minimum age of 21 years, earning a certain monthly salary, and having a good credit score.
A credit score (also known as a CIBIL score after the most popular credit bureau), is a three-digit number between 300 and 900. This is calculated by the four licensed credit bureaus using a person's credit history and usage of loans and credit cards in the past. It is a measure of their "creditworthiness", or ability to repay and borrow money.
What is the Importance of Credit Score for Car Loans?
Having a good credit score (one above 750 or higher) can be very important when looking for a car loan. This is because the higher your score, the higher are your chances of getting a car loan approved, as lenders will see that you have been a responsible borrower in the past.
Your credit score is also important as it can determine many other factors, such as:
Determines approval or rejection: CIBIL scores and other credit scores are a measure of your creditworthiness, and thus help lenders decide whether or not to approve your loan requests based on your repayment behavior in the past.
Determines the rate of interest: Having a higher score also reflects greater financial responsibility. Thus lenders are more likely to offer you a lower interest rate, and you will also be able to negotiate on the rate of interest. However, lower scores pose a risk to lenders resulting in them raising the rate of interest.
Determines the loan amount: Proof of your creditworthiness and a good repayment history can allow you to avail of a larger car loan amount, while a low CIBIL may not allow you to get the desired loan amount.
Having a good credit score will also provide you with better access to special offers, like zero down payment, lower processing fees, and more. While a low score can result in car loan requests being denied, or offers that have a higher interest rate, or higher down payments.
What is a Good Credit Score for a Car Loan?
While the four credit bureaus (TransUnion CIBIL, Experian, CRIF High Mark, and Equifax) use slightly different scoring models, a credit score above 700-750 is generally considered good.
Here is how your credit score or CIBIL score can affect your loan approval:
| | |
| --- | --- |
| Credit Score | Effect on Your Loan |
| 750 – 900 | High chances of your requests for a car loan being approved. Additionally, the car loan approval process will be quicker, and you will also be able to negotiate the best interest rates and loan amount. |
| 600 – 749 | With average or middling scores, you can still get approved for a car loan, but lenders will also look closely at other factors like income, number of existing loans, employment stability, etc. Thus, the approval process will take longer and you will likely not get the best interest rates. |
| 300 – 599 | Scores less than 600 will adversely affect your chances of getting your car loan approved, and you might get rejected. However, those lenders who do offer you car loans, will offer low loan amounts and high interest rate, or request collaterals like assets, fixed deposits, etc. |
Can you get a Car Loan with a Low Credit Score?
As seen above, you can still get a car loan even with a low credit score or no credit history (i.e. due to no prior loans/credit cards, your score is denoted by NH/NA on a credit report). You can try one of the following to improve your eligibility for a car loan:
Co-applicant/ Guarantor: Find a co-applicant or a guarantor to apply with you for a loan. For example, a close family member, who has a good credit score. This can improve your eligibility.
Income and bank balance: Proving that you have a stable income and a good bank balance that can support the payment of monthly loan installments, can help.
Collateral: Some lenders may agree to offer a car loan against collateral, such as gold, shares, assets, fixed deposits, etc.
Reduced loan amount:  A low credit score indicates a risk of default for the lender, but you can request a lower car loan amount, and a higher down payment that poses a lesser risk to the lender.
Different lenders: Look for lenders that might offer loans to those with a low credit score at higher interest rates.
However, if your application for a car loan has been rejected, it is recommended that you try to improve your credit score before applying for a loan again, as immediately applying for loans with other lenders will reduce your score further.
NOTE: Loan approvals depend on many other factors, and these methods might not ensure approval if your credit score is low.
How to Improve your Credit Score for a Car Loan?
Since a low credit score can result in reason banks being unwilling to extend you a loan, here are a number of ways to improve your credit score:
Know what your credit score is.
Read through your credit report for mistakes, and rectify any errors.
Settle any outstanding or defaulted payments as soon as you can.
Pay your credit bills and EMIs on time.
Try not to use less than 30% of your credit limit.
Do not apply for any new credit requests in a short amount of time.
Remember, there are no "quick fixes" to improve your credit score as it is a process that will take time and effort to fix. However, you should start to see improvements within a few months.
Frequently Asked Questions