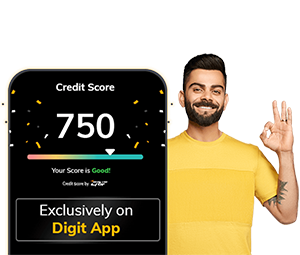 Check Credit Score for FREE
Get Additional Discount on Your Health Insurance Premium
What is the Credit Score Requirement for Personal Loan?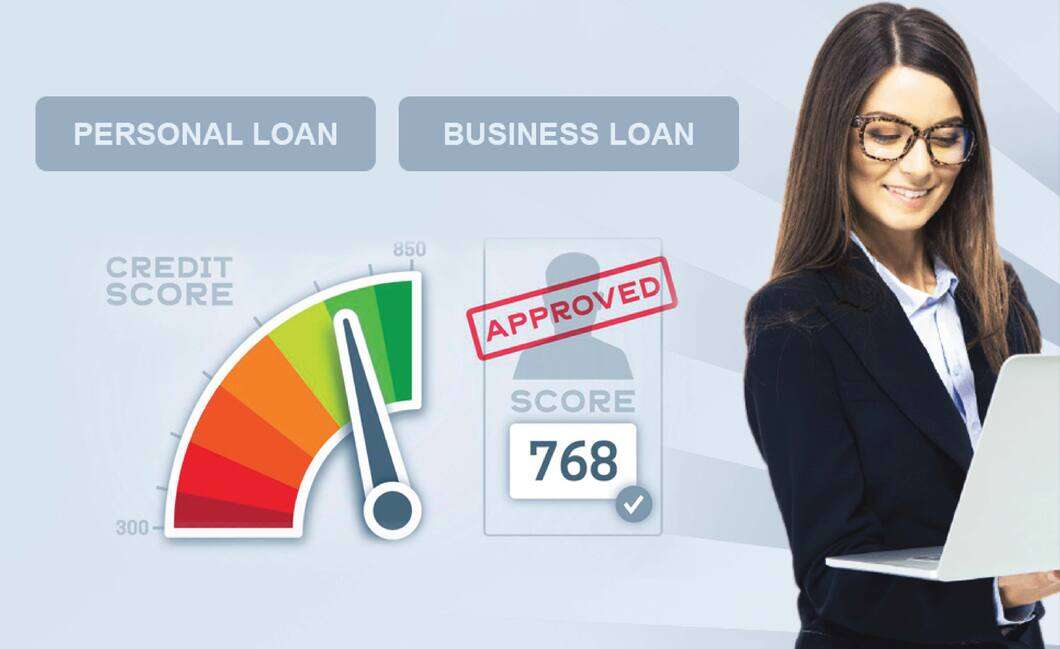 A personal loan, also called an 'All-purpose loan', is an unsecured loan that can be taken on by borrowers for various reasons (like home improvements, paying for healthcare, or wedding expenses). since there is no restriction on the way the funds are used.
To qualify for such loans, one of the most important factors is your credit score. A credit score is a number that is meant to show a person's "creditworthiness" or their ability to repay a debt or loan. It is calculated using a person's financial history by four credit bureaus in India – TransUnion CIBIL, Experian, CRIF High Mark, and Equifax.
Why does your Credit Score matter for Personal Loans?
As mentioned above, a person's credit score (also popularly known as a CIBIL score) is a measure of their "creditworthiness". It is usually expressed as a three-digit number between 300-900 (with 900 being the highest score possible). It takes into account facts like your payment history, existing debt, and your credit utilization. 
Banks and other lending institutions look at your credit score or CIBIL score to determine your capability to repay your loan. A good or high credit score shows that you have been responsible with your credit in your past and displays financial stability. 
And since a personal loan is a type of unsecured loan (i.e., there is no collateral), and is more risky for the lenders, they use this credit score to either approve or deny requests for loans. A higher credit score can help get this approval.
NOTE: Lenders will also take other factors into consideration, such as your employment, salary, city of residence, etc.
What is a Good Credit Score for a Personal Loan?
The different credit bureaus use different scoring models to calculate credit scores. However, in general, a credit score above 700-750 is considered good.
Since a personal loan is an unsecured loan, it requires a higher ideal credit score. A minimum credit or CIBIL score that banks prefer for a personal loan is between 750 and 900. When you have a higher score, your loans are more likely to get approved quickly, and you can get the best deals on the rate of interest.
While you will still be able to get a loan with a score ranging from 600-700, you might face higher interest rates and other issues. Scores below this are often considered too low for personal loans.
How can you get a Personal Loan with a Low Credit Score?
It is still possible to get a personal loan even if you have a low or bad credit score (for example, one below 600). Generally, it is advisable to try to improve your credit score before applying for a loan. But, if you cannot do so, you can do one of the following:
Find a co-applicant or a guarantor: Apply for a loan with a co-applicant or a guarantor, for example, a close family member who has a good credit score. This can improve your eligibility.
Show proof of a good income and bank balance: If you have a stable income and a good bank balance, it can assure lenders of your capability to repay the loan.
Look for different lenders: Broaden your search for lenders who might offer loans to those with a low credit score at higher interest rates.
Reduce your loan amount: In case your credit score is good but not high (for example, above 600), opt for a lower loan amount, which is a lesser risk to the lender.
Please note that loan approvals depend on a multitude of factors, and even these methods might not ensure approval if your credit score is low.
So, since a personal loan is an unsecured loan that does not require you to pledge any kind of collateral, lenders look to your credit score to determine your ability to repay the loan. Your CIBIL score and credit score from other credit bureaus can help these lenders assess your risk of default.
Thus, having a high score shows that you have been a responsible borrower and paid bills and EMIs on time. This can ensure that your applications for loans get approved, while a lower score implies a higher risk of defaulting on the loan and can get your application rejected.
Frequently Asked Questions