Buy/Renew Yamaha Saluto Insurance Online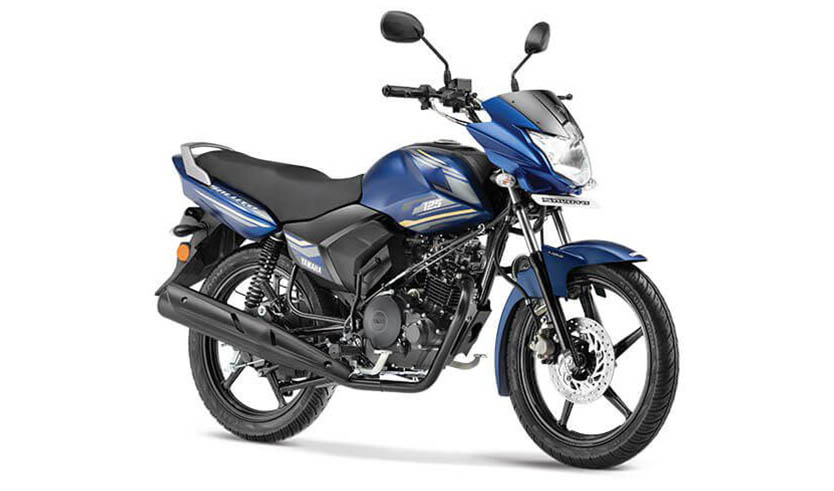 Back in the '80s and early 90s, Yamaha introduced a go-to two-wheeler model for young bike enthusiasts named RX100. The RX100 had successfully set a benchmark for two-stroke bikes in the Indian automobile market. Given the success, Yamaha launched RX135 in 1995 to continue its legacy of the RX stable.
Whether you ride the 1985 model or 1995 one, securing Yamaha RX insurance is mandatory as per the Motor Vehicles Act of 1988. Besides, a motorcycle insurance policy ensures optimal financial security against unnecessary yet unavoidable expenses.
While you make an informed choice regarding the insurance providers, do not forget to determine the offers the insurer extends apart from the price. Digit Insurance is quite a popular option in this regard.
What's Covered in Yamaha Saluto Insurance
Why should you buy Digit's Yamaha Saluto Insurance?
Types of Insurance Plans for Yamaha Saluto
Third Party
Comprehensive
| | | |
| --- | --- | --- |
| Damages/Losses to own two-wheeler due to an accident | | |
| Damages/Losses to own two-wheeler in case of fire | | |
| Damages/Losses to own two-wheeler in case of a natural calamity | | |
| Damages to Third-Party Vehicle | | |
| Damages to Third-Party Property | | |
| | | |
| Injuries/Death of a Third-Party Person | | |
| Theft of your scooter or bike | | |
| | | |
| Extra protection with customized add-ons | | |
How to file a Claim?
After you buy or renew our two wheeler insurance plan, you live tension free as we have a 3-step, completely digital claims process!
Step 1
Just call on 1800-258-5956. No forms to be filled.
Step 2
Get a link for Self-Inspection on your registered mobile number. Shoot your vehicle's damages from your smartphone through a guided step by step process.
Step 3
Choose the mode of repair you wish to opt for i.e. Reimbursement or Cashless through our network of garages.
How fast are Digit Insurance Claims Settled?
This is the first question that should come to your mind when switching your insurance company. Good you're doing that!
Read Digit's Claims Report Card
Reasons to Choose Digit for Yamaha Saluto Insurance
Digit Insurance conducts comprehensive market research to understand the varying requirements of the bike owners. Based on that study, the insurer crafts the policy options and offers lucrative additional benefits to assure a seamless experience.
Online Buying Option - You get a chance to buy Yamaha RX insurance online from the comfort of anywhere. Visit the official website to navigate through the options along with their prices. Besides, you can opt for Yamaha RX insurance renewal online anytime from anywhere. All you have to do is log in to your existing account and renew your policy plan.
Flexible Policy Plans - At Digit, you can select from two convenient policy options. They are-
Third-Party Policy - It provides financial aid if your bike damages another automobile, person or property. Digit also handles the litigation issues involved in such cases.
Own Damage Protection - Own Damage cover extends reimbursement or cashless repair option to help you avoid unforeseen financial drains. If your bike gets affected in an accident or due to natural calamities, fire, theft or any such circumstances, Digit has got you covered. 
Note: This protection is only included in comprehensive policy. Third-party policyholders willing to add this cover must opt for Own Damage protection separately.
Comprehensive Policy - As the name suggests, this insurance plan ensures maximum financial security. It offers both third-party and Own Damage coverage. Moreover, Digit allows its clients to modify their base plans as per their needs.
Vast Add-on Options - Digit Insurance extends 5 different and useful add-ons to help you strengthen your comprehensive insurance plan further. The list includes-

Consumables
Return to invoice
Roadside assistance 
Engine protection
Note: You can continue these add-ons after Yamaha RX insurance policy renewal against additional charges.
Instant Claim Filing Facility - Now raise a claim anytime in 3 simple steps.
Dial 1800 258 5956 from your registered mobile number 
(A self-inspection link will be sent to your number)
Upload the images of your damaged bike on the given link

Choose between two modes of repair available – Reimbursement or Cashless
IDV Modification Facility - Digit Insurance is one of the reputed insurers that allows its customers to revise the Insured Declared Value to maximise the protection. If you increase your IDV, you will get higher compensation in case of theft or irreparable damages. However, this is subject to extra fees. 
2900+ Network Garages - Now go for a ride without worrying about finding a nearby garage for repair. Digit network bike garages are located at different corners nationwide, offering cashless repair options.
24x7 Customer Care Service - Now call Digit's customer care executive at any time at your convenience and get reliable assistance every time.
Digit also facilitates its customers with the option to bring down the premiums significantly. For that, you need to choose voluntary deductibles and refrain from raising claims too often. But lower premiums do not provide complete financial protection. Therefore, it is wise not to compromise on the benefits of affordable premiums.
Why Choose Digit for your Yamaha Saluto Insurance policy?
A two-wheeler insurance policy extends protection for both your bike and you. It offers-
Third-Party Protection - A third-party bike insurance policy is mandatory for every two-wheeler owner in India. It covers the loss caused by your bike to another vehicle, person or property.
Personal Accident Coverage - Accidents can be severe enough to cause death or disability (permanent and partial) of the rider. Under such a miserable scenario, a bike insurance policy extends payout to the victim's family to compensate for such a huge loss.
Own Damage Protection - Suppose your motorcycle gets damaged in an accident or due to heavy rainfall, earthquake, flood, fire or other threats. Your two-wheeler insurance for Yamaha Saluto will provide reimbursement or a cashless repair option.
Saves from Legal Repercussions - If you fail to produce valid insurance documents, it is an offence as per the Motor Vehicles Act 1988. Such a crime leads to hefty penalties of ₹ 2,000 for the first-time violation and ₹ 4,000 for the subsequent ones. You may even be put into jail for up to 3 months for committing such an offence.
No Claim Bonus Discount - Individuals without raising any claim for an entire year are rewarded with No-Claim Bonus discounts on premiums by their insurer. For instance, Digit extends NCB discount of as high as 50%.
Considering the rising number of accidents in India, the government has made motorcycle insurance policy compulsory.
Learn More About Yamaha Saluto
Yamaha designed Saluto around the concept of an 'Economical & Practical Indian Family Motorcycle' offering improved fuel economy with an affordable price tag.
Let us revisit the state-of-the-art features Saluto models exhibited.
Engine - Yamaha offered 2 engine options.

Saluto RX offered a 110 cc 4-stroke air-cooled single-cylinder motor producing 7.5 PS of maximum power and a peak torque of 8.5 Nm.

The 2015 launched models were powered with a 125 cc, 4-stroke, single-cylinder carbureted engine generating 8.2 bHP of power and a torque of 9.8 Nm.

Braking Setup - The 110 cc Saluto version came with drum brake options at both ends. The 125 cc models offered drum brakes along with a disc setup at the front. Further, the 2018 updated models featured Yamaha's Unified Braking System (USB).
Mileage - While Saluto RX assured a mileage of 82 kmpl, the 125 cc variants offered 78 kmpl of mileage. Thanks to the 'Blue Core' technology for delivering such enhanced fuel economy.
Suspension - For suspension setup, Yamaha installed telescopic forks at the front and dual shocks at the rear. In contrast, Saluto RX comprised a telescopic fork at the front and a swingarm at the rear.
However, all these bets-in-class refinements fail to guard your bike against possible accidental damages. This is why Yamaha Saluto insurance is crucial to release you from unexpected financial burden.
Yamaha Saluto - Variants & ex-Showroom Price
Variants

ex-Showroom Price (may change as per the city)

Drum Special Edition

₹ 57,382

Disc Special Edition

₹ 59,844

Drum

₹ 61,480

Drum Special Edition- UBS

₹ 61,800

Drum- UBS

₹ 61,880

Disc

₹ 63,180

Disc- UBS

₹ 63,580

Disc Special Edition- UBS

₹ 64,580
FAQs about Yamaha Saluto Two Wheeler Insurance in India