Hero Achiever Bike Insurance Price & Policy Renewal Online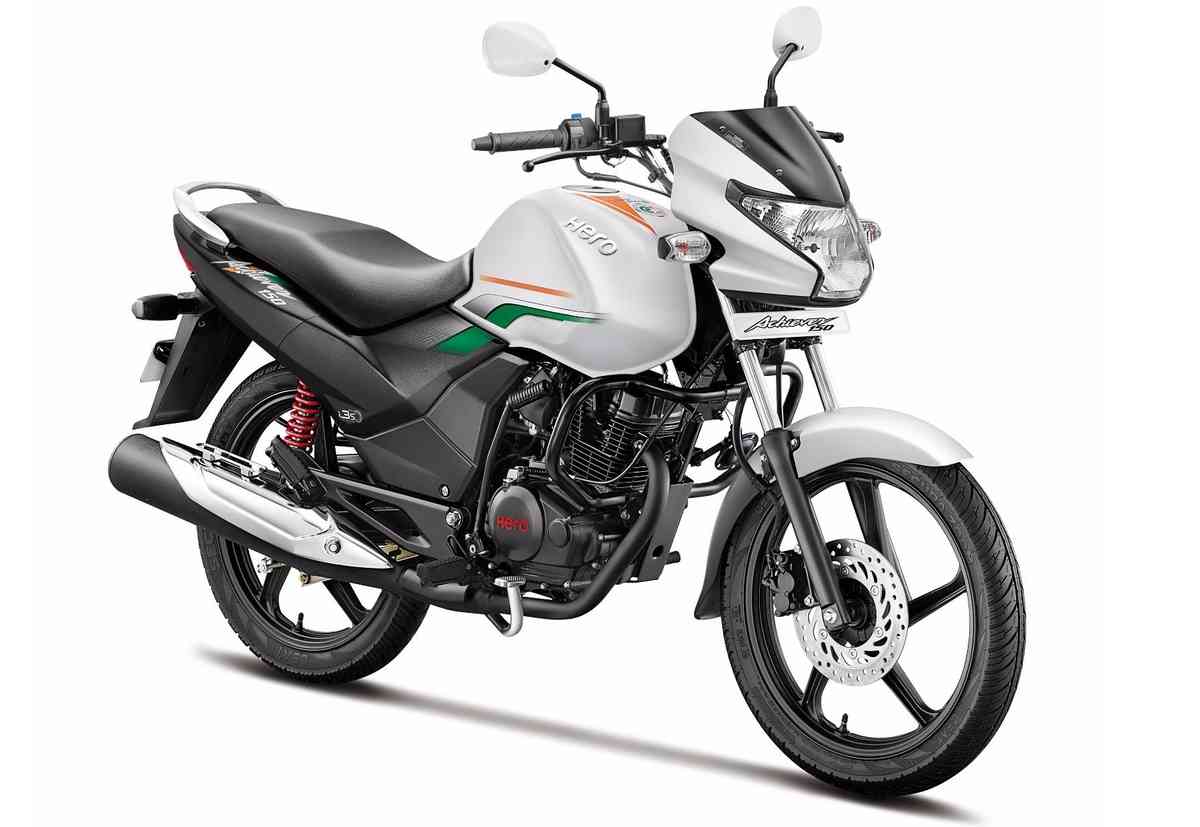 Hero Achiever made its debut in the Indian market in 2006. This is the first-ever bike from Hero Honda that features i3s technology. It automatically switches off your engine when it remains idle for more than 5 seconds. Further, its alloy wheels offer a robust look and continue to attract bike enthusiasts. However, the manufacturer discontinued its production. But you can buy this bike from the used bike market.
However, if you plan to buy it, consider opting for Hero Achiever bike insurance. Motor Vehicles Act 1988 mandates that third-party bike insurance is a must for every bike owner. This financially safeguards you from the damages caused to a third-party vehicle or property. However, consider comprehensive Hero Achiever insurance to enjoy extensive benefits.
Several reliable insurers in India offer affordable bike insurance. One such insurance provider is Digit. Take a look at why you should choose Digit as your bike insurance.
What's Covered in Hero Achiever Insurance
Why should you buy Digit's Hero Achiever Insurance?
Types of Insurance Plans for Hero Achiever
Third Party
Comprehensive
| | | |
| --- | --- | --- |
| Damages/Losses to own two-wheeler due to an accident | | |
| Damages/Losses to own two-wheeler in case of fire | | |
| Damages/Losses to own two-wheeler in case of a natural calamity | | |
| Damages to Third-Party Vehicle | | |
| Damages to Third-Party Property | | |
| | | |
| Injuries/Death of a Third-Party Person | | |
| Theft of your scooter or bike | | |
| | | |
| Extra protection with customized add-ons | | |
How to file a Claim?
After you buy or renew our two wheeler insurance plan, you live tension free as we have a 3-step, completely digital claims process!
Step 1
Just call on 1800-258-5956. No forms to be filled.
Step 2
Get a link for Self-Inspection on your registered mobile number. Shoot your vehicle's damages from your smartphone through a guided step by step process.
Step 3
Choose the mode of repair you wish to opt for i.e. Reimbursement or Cashless through our network of garages.
How fast are Digit Insurance Claims Settled?
This is the first question that should come to your mind when switching your insurance company. Good you're doing that!
Read Digit's Claims Report Card
Reasons to Choose Digit for Hero Achiever Bike Insurance
Besides considering affordable Hero Achiever insurance price, here are some of the impressive benefits that customers can enjoy from Digit:
Secures from Third-Party and Own Damage Liabilities - Third-party bike insurance provides financial coverage for losses caused to a third-party vehicle or a person. Further, you can also avail of comprehensive bike insurance to get extra financial assistance.
Customise Comprehensive Policy with Add-Ons - Choose from the multiple practical add-ons available at Digit to enjoy additional financial protection. Few are listed below:

Gearbox and engine protection
Return to invoice cover etc.
Simple and Quick Online Settlement - File your insurance online and receive reimbursements without unnecessary delay to meet your monetary liabilities. Digit settles your two-wheeler insurance approximately within 11 days. Further, opt for a smartphone-enabled self-inspection facility to save your time and effort. Send images of your damaged bike to support your claim.
24x7 Reliable Customer Service - Contact Digit even on National holidays as it is available for 24x7 to resolve your queries related to insurance insurance for Hero Achiever.
IDV Customisation - Digit allows you to customise your vehicle's Insured Declared Value as per your requirement. Experts suggest increasing IDV as you can claim a significant amount to cover financial loss during car theft and damage.
2900+ Digit Network Car Garages - Avail cashless repair at your nearest Digit's network garage. Search your nearest network garage by selecting either landmark or pin code.
Besides enjoying the benefits mentioned above, avoid paying a hefty fine of ₹2000 at first. At the same time, pay ₹4,000 for repeating such an offence. Hence, investing in bike insurance for Hero Achiever is essential.
Why Choose Digit for your Hero Achiever Insurance policy?
Besides facing legal consequences, consider the following pointers to buy Hero Achiever insurance:
Mandatory Third-Party Insurance Financial Coverage - As mentioned before, third-party insurance is a legal mandate. Hence, secure yourself financially from any monetary loss arising from third-party damages.
Personal Accident Cover - It is mandatory to buy a personal accident cover according to IRDAI. This helps you to claim a lump sum amount in case of accidental death or disablement of the insured bike's owner.
Own Damage Financial Security - Third-party bike insurance offers financial protection for any third-party risks. However, paying Hero Achiever insurance price and buying comprehensive bike insurance is beneficial. This safeguards you from liabilities arising from damages caused to third-party and your vehicle. Additionally, claim this policy in case natural or man-made calamities damage your two-wheeler.
Financial Protection Against Bike Theft and Damage - Bear the Hero Achiever insurance cost initially and claim a significant amount to replace the damaged bike later. Further, minimise the monetary loss in case of accidental damage as well.
Enjoy NCB or Non-Claim Bonus - Reduce your Hero Achiever insurance price with each no-claim year. Get a discount on your premium payables towards your bike insurance. The discount approximately ranges between 20% to 50% depending upon the history of your claim-free years.
Learn More About Hero Achiever
Hero Achiever is available in three colours – red, silver and black. Take a look at its unique features that still make it a demanding model in the Indian market:
Engine and Its Specifications - The BS4 compliant bike features an engine displacement of 149.1cc and generates 13.59 PS of horsepower. Additionally, It delivers a torque of 12.8Nm. The bike comes with a 5-speed manual transmission and provides an optimum mileage of 51.8 kmpl.
Brakes - Integrated Brake System provides convenience and safety. You only need to press one brake lever, which applies to both rear and front brakes.
Additional Features - The low oil indicator alerts you in case your bike needs refuelling. At the same time, an automatic headlamp eliminates the need to switch on your bike's headlamps during reduced visibility manually.
Hero Achiever is an ideal choice if individuals are looking for a two-wheeler with a price range of ₹61,425-₹67,900. Further choosing reliable insurance providers like Digit is also essential. This ensures that prospective buyers get a cost-effective Hero Achiever bike insurance besides enjoying additional benefits.
Hero Achiever - Variants & ex-Showroom Price
Variants

ex-Showroom Price (may change as per the city)

Disc Brake

₹67,900

Drum Brake

₹65,900

Alloy Wheel

₹61,425
FAQs about Hero Achiever Two Wheeler Insurance in India