Buy/Renew Suzuki GSX Insurance Online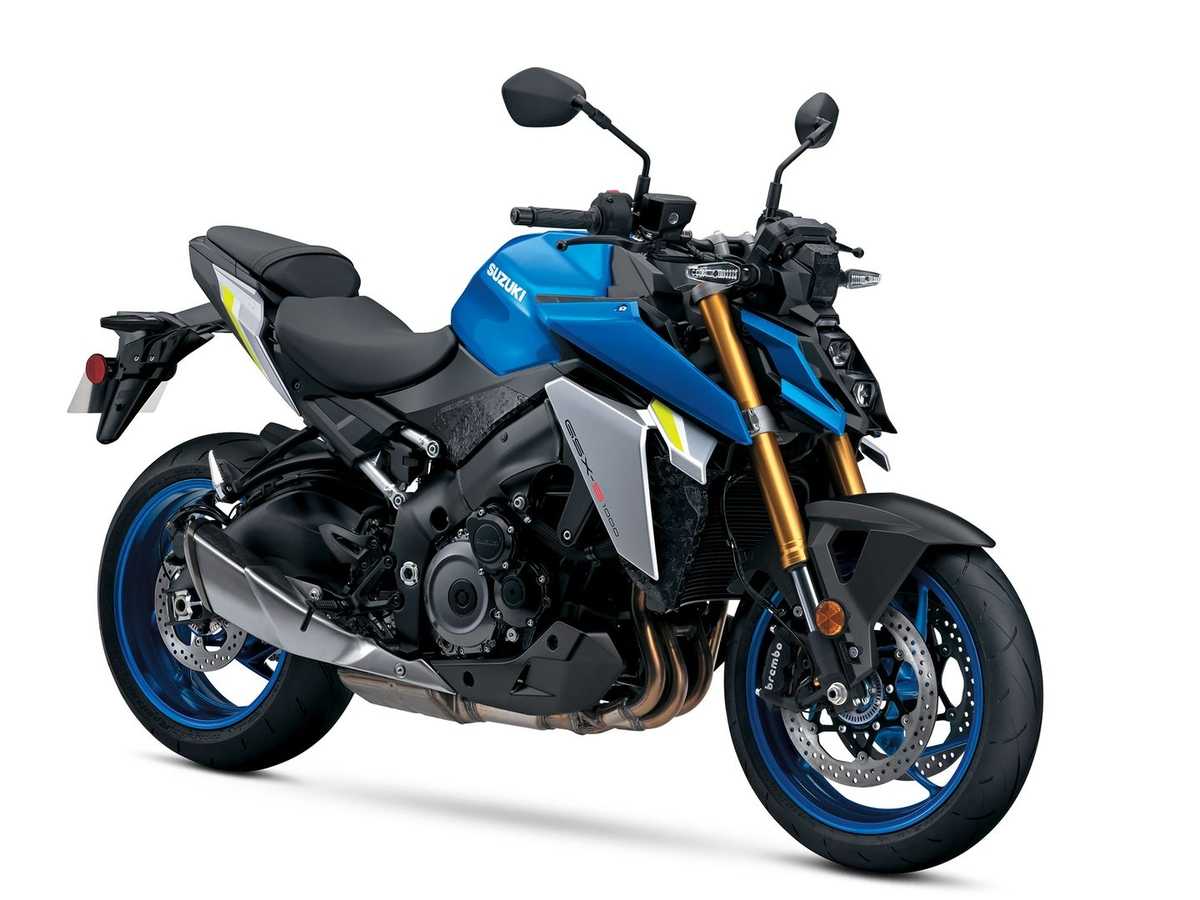 Suzuki introduced its first GSX models in 1980. It is a range of sport touring motorcycles powered by 4-valve engines. In India, the first sub 1000cc Suzuki GSX-S750 has been on sale since 2019. However, the manufacturing company in India will launch a BS6 version in December 2021. 
If you are an owner of this motorcycle or planning to purchase the new variant, it is imperative you insure your two-wheeler against damages caused due to unfortunate events. 
In this regard, obtaining Suzuki GSX insurance is beneficial. There are several insurance companies in India that offer attractive deals tailoring to a bike owner's needs. One such insurer is Digit. 
The following segment covers the advantages of availing insurance for GSX bikes and the benefits extended by Digit in detail.
What's Covered in Suzuki GSX Insurance
Why should you buy Digit's Suzuki GSX Insurance?
Types of Insurance Plans for Suzuki GSX
Third Party
Comprehensive
| | | |
| --- | --- | --- |
| Damages/Losses to own two-wheeler due to an accident | | |
| Damages/Losses to own two-wheeler in case of fire | | |
| Damages/Losses to own two-wheeler in case of a natural calamity | | |
| Damages to Third-Party Vehicle | | |
| Damages to Third-Party Property | | |
| | | |
| Injuries/Death of a Third-Party Person | | |
| Theft of your scooter or bike | | |
| | | |
| Extra protection with customized add-ons | | |
How to file a Claim?
After you buy or renew our two wheeler insurance plan, you live tension free as we have a 3-step, completely digital claims process!
Step 1
Just call on 1800-258-5956. No forms to be filled.
Step 2
Get a link for Self-Inspection on your registered mobile number. Shoot your vehicle's damages from your smartphone through a guided step by step process.
Step 3
Choose the mode of repair you wish to opt for i.e. Reimbursement or Cashless through our network of garages.
How fast are Digit Insurance Claims Settled?
This is the first question that should come to your mind when switching your insurance company. Good you're doing that!
Read Digit's Claims Report Card
Reasons to Choose Digit for Suzuki GSX Insurance
Digit two-wheeler insurance comes with a host of benefits that makes it an obvious choice among motorists. Here are the perks of obtaining bike insurance for your Suzuki GSX from this insurance provider:
Coverage Options - Unlike other insurers, Digit offers three insurance plans for your two-wheelers. They are as follows:
Third-party Damage Cover - Under this plan, you can insure your Suzuki GSX against third-party damages. This insurance policy also covers litigation issues arising from accidents caused by your Suzuki motorcycle.
Own Bike Damage Cover - This standalone policy covers damages caused to your bike in case of accidents. You can obtain cover separately after availing of a third-party insurance plan.
Comprehensive Damage Cover - If you wish to get complete coverage against both third-party and own bike damages, comprehensive two-wheeler insurance for Suzuki GSX may be appropriate for you.
Wide Network of Digit Bike Garages - On availing of bike insurance from Digit, you can get your two-wheelers repaired from any of the 2900+ Digit authorised network garages across India.
Cashless Repairs: The Digit network garages offer cashless repairs for your Suzuki GSX damages wherein you need not pay any cash upfront for the services. In this case, your insurer will directly settle the cost of repairs with the garage centre.
Simple Online Process - Digit allows its customers to obtain Suzuki GSX insurance online from their smartphones. Due to their smartphone-enabled processes, you do not need to present any hard copies of documents during the insurance application process, as you can simply upload them online.
Quick Claim Settlement - This insurer's smartphone-enabled claim process enables you to settle claims within a few minutes. Also, their self-inspection process makes it possible for you to choose the damages from your mobile phone and raise claims accordingly. Apart from this, Digit has a high claim settlement ratio of 97%.
Add-on Policies - By opting for a comprehensive Suzuki GSX insurance, you can obtain several add-on benefits such as return to invoice cover, breakdown assistance, consumable cover and more. However, you need to pay a little above your policy premium to get these add-on policies.
Responsive Customer Service - Digit's 24X7 customer support does not allow you to have unsettling doubts regarding your two-wheeler insurance policy. They are at your service at any hour of the day, even during national holidays.
Besides the above advantages, Digit insurance comes at competitive premiums that help you avail of plans without creating a financial burden.
Why Choose Digit for your Suzuki GSX Insurance policy?
As per the Motor Vehicles Act, one must mandatorily possess at least a third-party insurance plan for their motorcycle. Apart from this mandate, well-rounded insurance for Suzuki GSX comes with a number of benefits such as follows:
Avoid Third-party Liabilities - During accidents that result in damages caused to a third-party person, property or vehicle by your Suzuki bike, you might face legal repercussions and liabilities. In this regard, third-party insurance will reduce such liabilities effectively.
Reduce Traffic Fines - As per the Motor Vehicles Act mandates, you must possess a third-party insurance plan to avoid hefty traffic fines. These fines can range up to ₹2,000 for first-time offences and ₹4,000 for the second time.
Avail Personal Accident Cover - There might be serious accidents that result in permanent total disability or even death. In such a scenario, a personal accident cover under two-wheeler insurance policies offers compensation to the policyholders or their families.
No Claim Benefits - During Suzuki GSX insurance policy renewal, insurers might offer discounts on policy premiums if you do not raise a claim in a year within the policy term. This is known as the No Claim Bonus and may range up to 50% depending on the number of non-claim years.
Covers Own Bike Damages - A comprehensive Suzuki GSX insurance policy covers damages caused to your own bike during accidents, fire, theft, natural or artificial disasters and more.
Therefore, a well-rounded insurance policy for your Suzuki bike reduces financial and legal liabilities. So, you might consider opting for Suzuki GSX insurance renewal online rather than pay hefty repair costs and fines.
Learn More About Suzuki GSX
Before purchasing the upcoming GSX motorcycles, you might want to know about some of its existing model's key features from the following section:
A 4-stroke, 4-cylinder, liquid-cooled, DOHC engine powers the previous GSX-S750 model. It generates 84 kW at 10,500 RPM power and 81 Nm at 9,000 RPM torque.

The model consists of a 6-speed constant mesh transmission system.

It comes with an aggressive-looking headlight design and fang-shaped position.

This GSX S750 model has a 16-litre fuel tank and measures 2125mm X 785mm X 1055mm in length, width and height, respectively.

From the style and design perspective, this motorcycle features a chiselled fuel tank, light rear fender, vented front fender, moulded mirrors and angular tail section, along with an integrated LED taillight.

Coming to its safety features, the bike packs an Anti-lock Brake System (ABS), digital ignition system, idle speed control and iridium safety plugs and more.
Although the bike includes such safety features, it is susceptible to risks and damages. Therefore, it is vital to factor in such situations and get Suzuki GSX insurance today to avoid exorbitant repair costs that may otherwise result in huge financial losses. While you are considering insurance for your two-wheeler, you can consider reputed insurers like Digit and enjoy the never-ending list of benefits offered by them.
Suzuki GSX - Variants & ex-Showroom Price
Variants

ex-Showroom Price (may change as per the city)

Suzuki GSX S750

₹7.5 lakhs

Suzuki GSX R1000

₹19 lakhs
FAQs about Suzuki GSX Two Wheeler Insurance in India