List of Documents to Carry when going on a Road Trip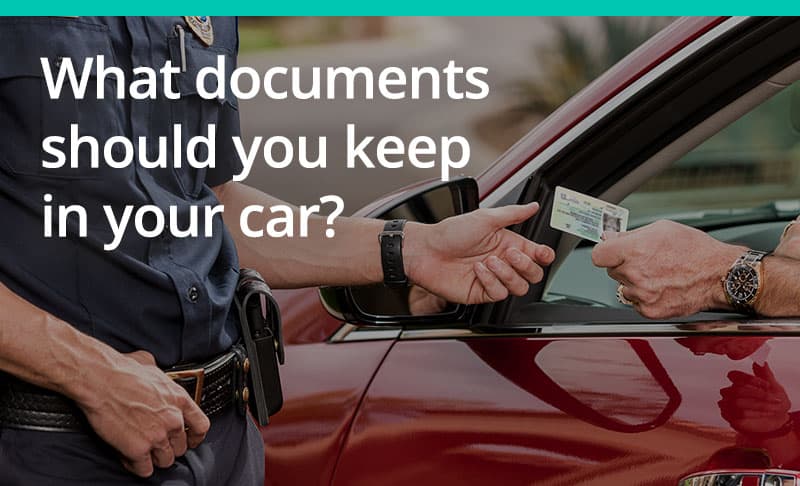 When travelling out of the station, you are bound to come across multiple check posts and tolls where you will need to produce specific documents to be carried while driving.
Mandatory documents to be carried while driving
What are the other documents necessary for a road trip?
Besides the mandatory documents mentioned in our list, there can be a few other vehicle documents to carry while going to road trips. These include a Vehicle Fitness Certificate, which indicates that your four-wheeler is operating with utmost efficiency and is fit to be driven on public roads. Not having a fitness certificate can make your vehicle's RC and PUCC obsolete and cost you heavy penalties and even lead to car confiscation.
Apart from documents related to the car, individuals must also carry personal identification documents while travelling. An Aadhaar card and voter ID are some documents that can act as proof of identification.  
However, carrying so many important documents on a trip can not only seem like a hassle but also involves the risk of being misplaced. If you are one of those individuals having this concern, here is a piece of good news! Individuals can avoid a penalty by displaying soft copies of these mandatory documents when stopped on the road.
However, if you still prefer carrying hardcopies, make sure to organise all of these documents properly. Keeping them in folders can help, ensuring that you do not forget to carry any specific documents.
What are the penalties for failure to carry documents?
Check the following fines and fees, if you fail to carry the required documents listed below in your road trips. 
| | | |
| --- | --- | --- |
| Document not carried | Fines/Penalties | Act/Section |
| Driving license | Rs.5000 | Section 181 of Motor Vehicles Act |
| Auto insurance documents | Rs.2000 | Section 196 of Motor Vehicles Act |
| Valid permits | Up to Rs.10000 | Section 192A of the Motor Vehicles Act |
| RC Book | Rs.2000 | 39 r/w 192 Motor Vehicles Act |
| PUC Certificate | Rs.1000 for first-time offense and Rs.2000 second time onwards. | Section 190 (2) Motor Vehicles Act |
Validation of digital documents
Section 4 of the IT Act 2000 and the November 2018 amendment of Rule 139 of CMVR, 1989, states that all vehicle documents in "electronic mode" are as legally valid as their physical counterparts. Note that these documents are valid only if present on the mParivahan or Digilocker app. 
You can either display details of documents to be carried while driving online through these apps, or download their soft copies from these apps and store them on your device for later use.
On the other hand, the enforcement agencies can access and verify these documents through their eChallan app. They can either enter details of available documents like PUC, RC, DL, etc., or scan the documents' QR code to check their validity. In light of the COVID-19 pandemic, traffic officers are also directed to register offenses, if necessary and issue challans online to maintain social distancing.
So, next time you plan to set out for that unplanned road trip, at least plan the availability of your vehicle documents in advance. Because following your impulses is great until it involves a penalty.
Frequently Asked Questions